"Mujhe lagta hai k hum jhootey hei aur vo dono sachay hein"…..Amin could never understand why Shano and Khalil could not get married and after his last interaction with Khalil he was even more convinced than ever that there was no valid reason for keeping these two away from each other. Amin loves his daughter and he can see that Shano and Khalil's feelings for each other are genuine and tries his best to convince Rasheeda to marry them off. Rasheeda on the other hand would rather chop her daughter off into pieces than marrying her off to Khalil. Rasheeda takes pleasure in the fact that Khalil loves Shano so much but he can never have her in his life and she could not care less for her daughter's feelings. She wants anyone who is even remotely related to her past to suffer. "Ishq pe Khuda ka bara azab hai Amin sahab, jo is tarah zalil tu hota hai kamyab nahi hota" … when Rasheeda says things like that she reflects the concept of "love" that she grew up with.
Amin means nothing to Rasheeda, she is still living in the past. She still wants to change everything that happened many years back instead of working on her present or future. Rasheeda has been harboring hatred in her heart for so long that her soul has been poisoned. She is incapable of loving even her own children because she has put her feelings, her life on a hold until the time that she finally gets Abdur Rehman in her life some way or the other although she probably knows only too well that it is something that will never happen. She says that she wants her sister to suffer but she never blames Abdur Rehman for anything. I always feel that Rasheeda does not even have any feelings for Abdur Rehman either, he is just her zid which she wants fulfilled in order to make her sister miserable.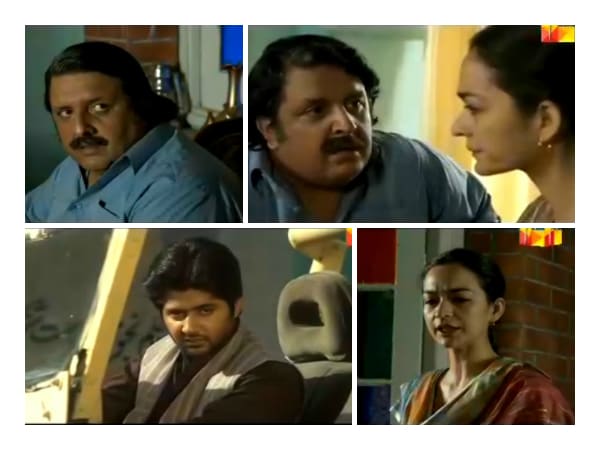 Rasheeda is a very unfortunate woman who has a loving and caring husband but she does not value his love at all in fact she uses his love to get what she wants. Amin knows everything about Rasheeda's past, Rasheeda knows only too well that Amin loves her too much to ever leave her therefore she plays with his feelings by telling him that she had a physical relationship with Abdur Rehman. Amin still finds it very hard to believe that Abdur Rehman has any feelings for Rasheeda now and allows them to talk in private. Rasheeda feels no shame in flirting with his ex-fiancé and her sister's husband in front of everyone, the "aj kher se chun kahan se chur gaya hai" was a classic example of the fact that Rasheeda is quick to judge Shano and Khalil's love but she does not stop even for a second to hold herself accountable for any of her actions.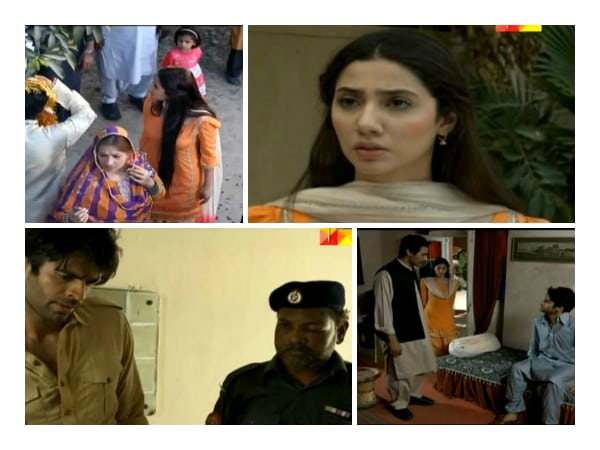 Amin's character has always been very likeable and now that we are getting a chance to know about him, it is definitely turning out to be one of favorite characters in the play. Amin is a very nice person and that is what makes him gullible too. Rasheeda plays the masoom bachi card over and over again because she knows that Amin is the only one who sees her as the innocent victim. Rasheeda knows how to use Amin's feelings for her to her advantage and she did just that. It didn't take her much to convince him that Abdur Rehman is still attracted to her. Now someone like Amin would not have enough sense to consider the fact that Abdur Rehman left Rasheeda and it wasn't Rasheeda who left him. He believes the "truth" which Rasheeda tells him, everything else is a lie to him. Rehan Sheikh has been absolutely flawless as Amin; he has portrayed various shades of Amin's personality brilliantly. Samiyya Mumtaz plays the larger than life venomous character effortlessly. Farhan Agha gracefully handles a character that has undergone a big change of heart and probably personality too over the years. He is a true gentleman, Khalil may not be her real son but he is his son in more ways than one! Abdur Rehman's reply to Rasheeda "yeh faisla Khuda pe chor du ke aisi ghatiya baat krne wala kafir hai ya sunane wala" was very apt!
Khalil and Shano did not have too many scenes in tonight's episode but they don't have to say much to each other in order to convey their feelings. Mahira Khan and Adnan Malik fit perfectly in their respective roles. Their characters are unusual and also appealing. The way Rasheeda twisted the truth was shocking but interesting to watch at the same time. Rasheeda's character is brilliantly etched-out, I have no problem relating to all the hatred she feels for the world! Sadqay Tumhare is one of those very few plays which I have seen in recent times which have very strong supporting characters which are just as interesting as the main leads. We were already well aware of Rasheeda's intentions but tonight the way she showed her desperation went to show that there was no hope for this woman. Will tonight's events prove to be the final nail in the coffin? The preview of the next episode certainly suggested that. Will Shano and Khalil take a step which they never wanted to take? I can't wait to find out!
Tonight's episode was happening and very entertaining, it built the foundations for what is coming ahead. Do share your thoughts about it.
Fatima Awan