This episode was like a roller coaster ride; it was thrilling, filmy to the core and the developments in tonight's episode were completely unexpected. Just when I thought that there might be a very pleasant surprise in store for the viewers things took a turn for the worse. I am sure many viewers like me went from smiling for Shano and Khalil to feeling for them and wondering what the future had in store for them. Shano and Khalil's happily every after was just three qabool hai away when Rasheeda played her final card which unfortunately worked like a charm. The last scene of this episode was extremely intense. Rasheeda has changed everything in Shano and Khalil's life forever and I don't have any doubts in my mind any more about Rasheeda's intentions. She wanted Khalil dead or imprisoned and things were going perfectly according to her plans until Khalil badshah decided to play the hero he is! Unfortunately passing in every exam is not as easy as Khalil thinks. Khalil was certain that nothing could stop him now and even though Shano was not happy with the secret nikkah before she wanted to go ahead with it because she knew that either she could get married to Khalil or her parents will force her to marry Mushtaq. Mushtaq's "obedience" and "innocence" after Khalil managed to "kidnap" him was hilarious but happiness is short-lived!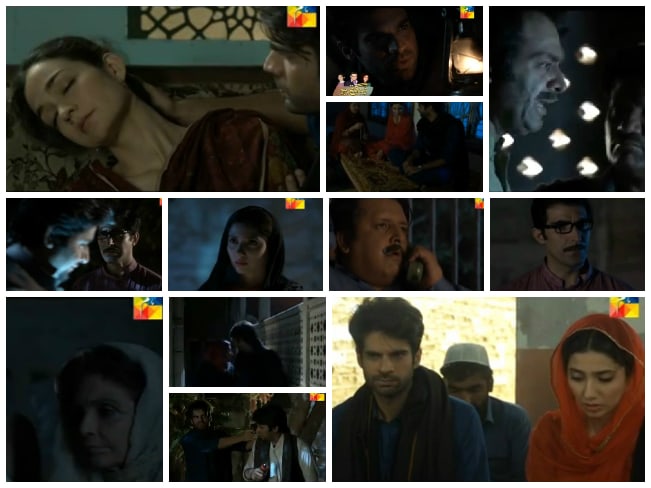 A play set in a village would have been incomplete without Nasreen Qureshi; watching her on-screen is always a pleasure and seeing her playing the Khala who remembered Khalil's naughty ways but thought he was worth helping anyway was surely a delight. Sadqay Tumhare has to be one of those very few plays in which some of the most versatile and seasoned artists have played the role of supporting characters. Rasheeda always has a shocking twist in store at the end of every episode. Rasheeda will never let Shano have her happy ending because nothing matters to her more than her own happiness which most often depends on making others miserable! All those men with arms and ammunitions could not "accomplish" what Rasheeda managed to achieve! I felt for poor doctor, muft mei itni maar khani pari!
This is one play will definitely be remembered for a very strong cast and brilliant acting. The director Ehtesham Uddin has turned this love story into a visual treat. I enjoyed every single scene in tonight's episode because it added something to the developments in the story and most importantly kept me hooked right till the end. Sadqay Tumhare always manages to hold my attention to the extent that I am completely oblivious of my surroundings and lost in the world of all these intricate characters waiting for another interesting development in the story that will blow us away or simply enjoying the conversations that tell you more about the characters or will eventually lead to something big. This episode had to be one of the most engrossing episodes of Sadqay Tumhare till now which ended at a very sad note. Mahira Khan and Adnan Malik's expressions were priceless in the last scene. This was one situation which was out of Khalil's control, he does not know Rasheeda as well as his daughter knows her. Sammiya Mumtaz made an appearance only in the last few minutes of this episode but the repercussions of her actions and her commendable performance had a lasting effect. Most of the actors in this drama are definitely very powerful performers who alone can keep you glued to the screen but the fact that their characters are also very intriguing is definitely a plus!
The preview of the next episode showed a very different Shano. What turn do you think the story will take from here? Do share your thoughts about tonight's episode.
Fatima Awan