Sangat continues to be very convincing and engaging. The pace of the drama is just right, it isn't too fast paced but we see some new development in every episode. The fact that the story has been quite unpredictable till now also makes the viewers look forward to what the writer has in store for us next. All the characters in the play are realistic and definitely not the usual stereotypes we see on television all the time. Character development has also been steady which has to be one of the best aspects of this play so far.
The developments in this episode changed a lot of things for almost all the characters in the play and the story has taken a new turn. Until the last episode the viewers were left wondering if Shahwez was indeed feeling guilty or was he only trying to stay close to Ayesha because of his fixation with her. In this episode we found out that he indeed is feeling guilty to the extent that he cannot seem to get close to any other girl now furthermore he really wants to do something to make things right. Taking a big step like talking to someone about what he had done and then going to Ayesha's house for an apology went to show that he will do anything to get rid of the guilt he is feeling. We also found out more about the relationship between Shahwez and Salma. Shahwez has gone from flirting with this girl to completely ignoring her because he feels that he does not deserve to be loved or to be around another girl. This is the first time in such a drama that we see the perpetrator of the crime feeling guilty like this and trying to set things right. This story is not about whether this man will be punished or not but more about how the aftermath of this tragic incident will effect everyone's lives.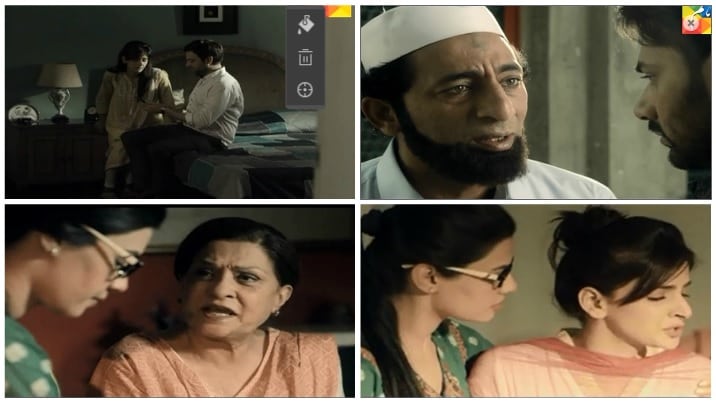 Shahwez's visit to Ayesha's house has changed everything in her house. Before his visit her mother in law never for a second thought that there could be a man involved in this whole incident. Also, although Adnan has not said anything to Ayesha but he is obviously wondering who this man was. The way he covered up for his wife was very refreshing – definitely not something we see in our dramas every day! Adnan wants this matter to be settled between him and his wife and he does not want his mother to have anything to do with it. The way Ayesha tackled the situation was yet another development which goes to show that Sangat is showing things in a different light. She didn't feel the need to explain anything to anyone and when she questioned her husband it was yet again a very mature way of dealing with the situation. A part of me felt like Shahwez's apology to Ayesha has given her some courage to deal with people around her in a different way.
Ayesha's conversation with the psychiatrist had to be the weakest link of this episode. Nothing that the psychiatrist said sounded like something that was coming from a professional. Ayesha's answer to her question as to why children will be called by their mother's name on the day of judgment was very meaningful and touching!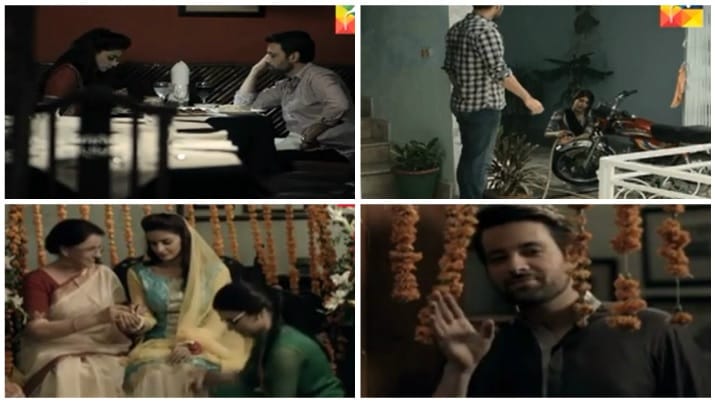 Sangat is going strong so far. Although Mikaal Zulfiqar's acting in the play has been unimpressive but he looks good with Saba Qamar and they make a convincing on screen couple. Saba Qamar has been flawless throughout the play and her character has been very easy to connect to. Zahid Ahmed stole the show today with his brilliant portrayal of a man who is looking for some peace of mind. Zahid Ahmed plays the most negative characters in such a way that you can't help but relate to what is going on in the mind of these characters. Kiran Haq as usual was a breath of fresh air in her brief appearance in tonight's episode and Samina Ahmed stands out as the mother in law who isn't perfect but who isn't exactly negative either – a very realistic character which is likeable even with all its flaws.
The preview of the next episode definitely gave me something to look forward to. How many of you watched this latest episode, do share your thoughts about it.
Fatima Awan
PS: A very Happy Eid to all our lovely visitors and lots of prayers for all the readers out there, stay safe and stay happy.