Sometimes certain events in our lives change us forever and that was what happend to Shauqi when he met Gul Mina. His Taaya (old enough to die) got married to a young,beautiful girl who played with Shauqi's emotions and his honesty. Deeply submerged in her affection, Shauqi did what he never thought to do; he murdered his own Taaya and as soon as he got to know that it was merely a game that Gul Mina played just to get rid of her husband and to get united with her lover; he felt as if he was betrayed by Gul Mina. She gave him reality check when he questioned the reason of betrayal.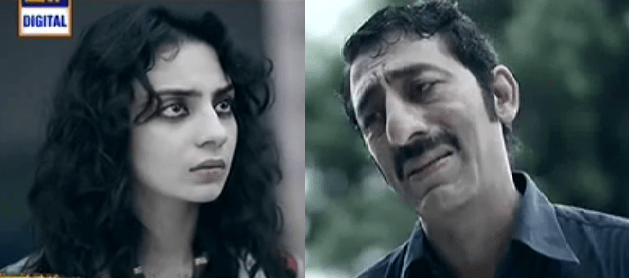 Tum ne bhi tou apnay baap jesay taaya k saath faraib kya jesay meray baap ne meray saath kya.
That was the moment when Shauqi was filled with remorse and shame. His bitter memories were more enough to restrain him when he was about to kill Azam;Gul Mina and Pari part was related so well.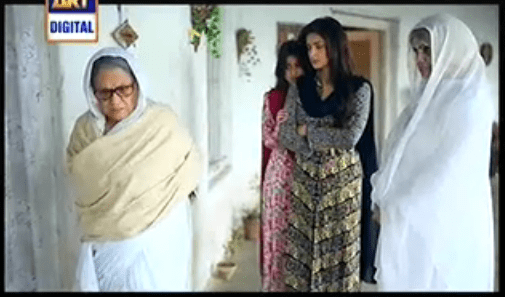 Rukayya's reaction to what Aapa Bi thinks of Pari was justified; this is the reaction one expects from a mother who loves her child without any bounds. Despite of the fact that Rukayya didnot give birth to Pari, she always assumed herself as if she was her mother and for that Pari was pampered too. Her stubbornness grew because she knew that Rukayya will always be there by her side whenever any member of family will try haunt her.
The kidnapping part was brilliantly directed and effortlessly performed (by Sajjal Ali);the way she shouted while showing her enmity to Shauqi looked hell realistic. But there was a point when I felt that scenes were prolonged too – Might be director's fault.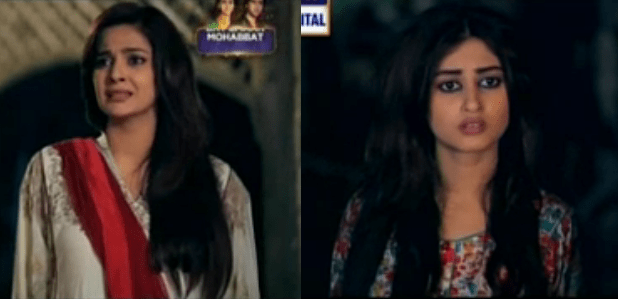 Pari ran away with a hope that her Rukayya Aapa will be waiting for her but what she heard was no less than a trauma for her; she was unable to believe what she heard and ran towards Shauqi again. Again,that was half of the story, what Rukayya said in favor of her was left unheard and after that Pari was all set to leave for her father.Meanwhile, on the other side, Rukayya's harsh words and verbal spat with Aapa Bi ended up with Aapi Bi getting paralyzed.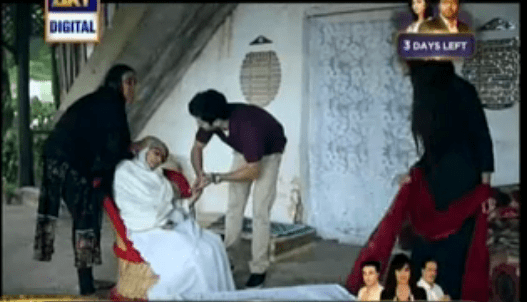 Ashfaq's not-so-caring nature has now attained much higher degree than ever before. A man who lives merely for maintaining his PR and never values any relation is definition of none other than our Ashfaq Saheb.
Talking about flashbacks – Unlike typical flashbacks, Naseeban's and Shauqi's stories gave us points to ponder upon. Whoever says that flashbacks are the cause of bad TRP's, are proved totally wrong this time. Because Naseeban's story was my  favorite and most anticipated part of the show and so did Shauqi's. Overall, this show  maintained its pace in first 6-7 episodes. After that, the graph went on going down and now, at this point, I am sensing that the bars of the show will be raised again.
What are your expectations from upcoming episode ? Do share your thoughts.
Rabia Basharat.
P.S. I am extremely sorry for being so inactive these days. Will review every show on time from now on InshaAllah.