Sarees are one of the most graceful attires a woman can adorn. They suit all age groups and make one automatically stand out in the crowd. Sarees can be worn any time of the day and can be sported at any occassions considering you know how to style them right. Sarees aren't seasonal and can be worn in almost any weather, be it winter or summer as they come in many different fabrics such as chantilly, chiffon, net, velvet, etc.
You might think of adorning a saree in just one way but there are numerous styles one can wear this cultural ensemble. If you're looking for glamorous and graceful ways to rock a saree, take notes from these divas:
Fusion saree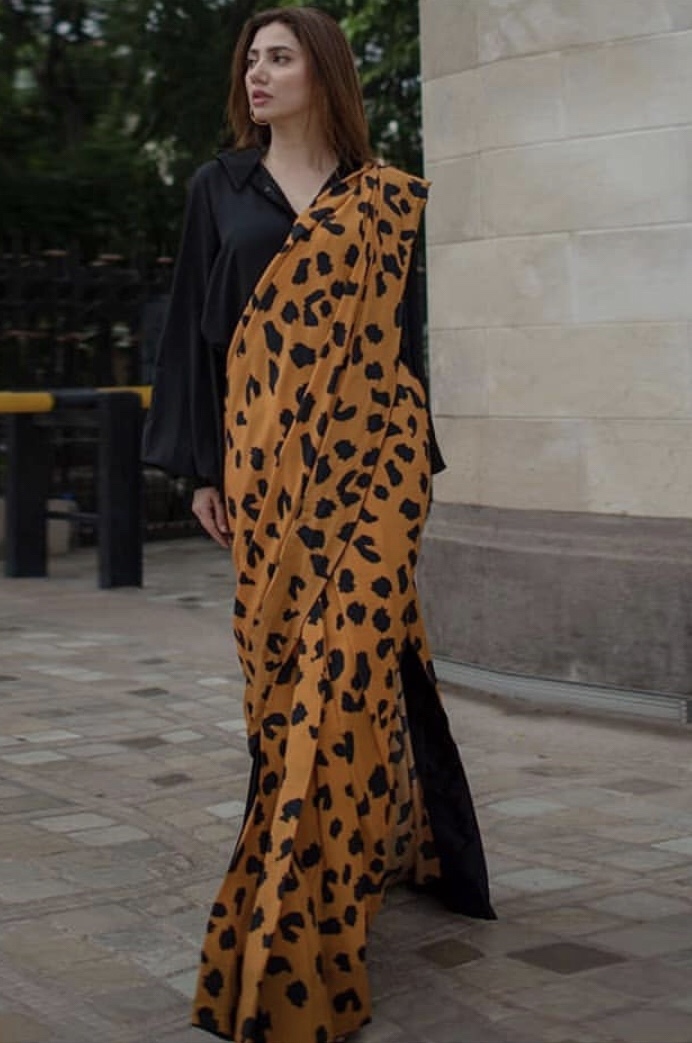 A fusion of eastern and western, this look is trendy and fool proof. Get creative and use one of your button down western blouses to double as a saree blouse instead. A printed saree would look great with a black or even white blouse. Keep the accessories minimal such as a pair of hoops or stud earrings and a classic ring. Loosen up your hair as to give yourself a casual look and you're good to go. It's considerably easy to switch this look from eastern to western by switching into a pair of jeans and voila, you look has been changed.
Saree with blazer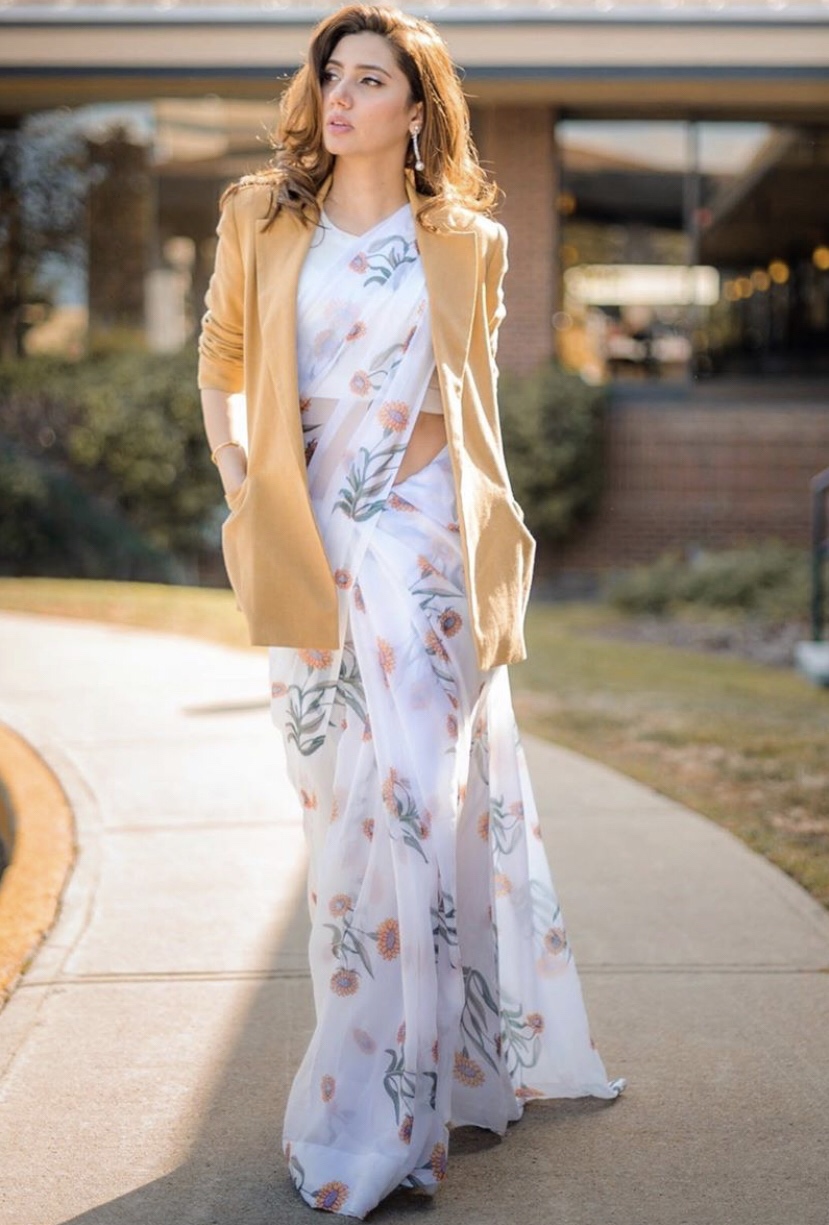 This look breaks the monotony and adds a pop of color to an otherwise basic saree.
To give your classic, floral sari an edgy twist, add a blazer for some structural contrast. Either wear the blazer in the typical way or style it as a cape to give boss lady vibes. Your makeup can be kept minimal for the daytime or full on glam for a night out. You can toss your hair in a bun or leave it flowy for extra sass and panache.
Back to front saree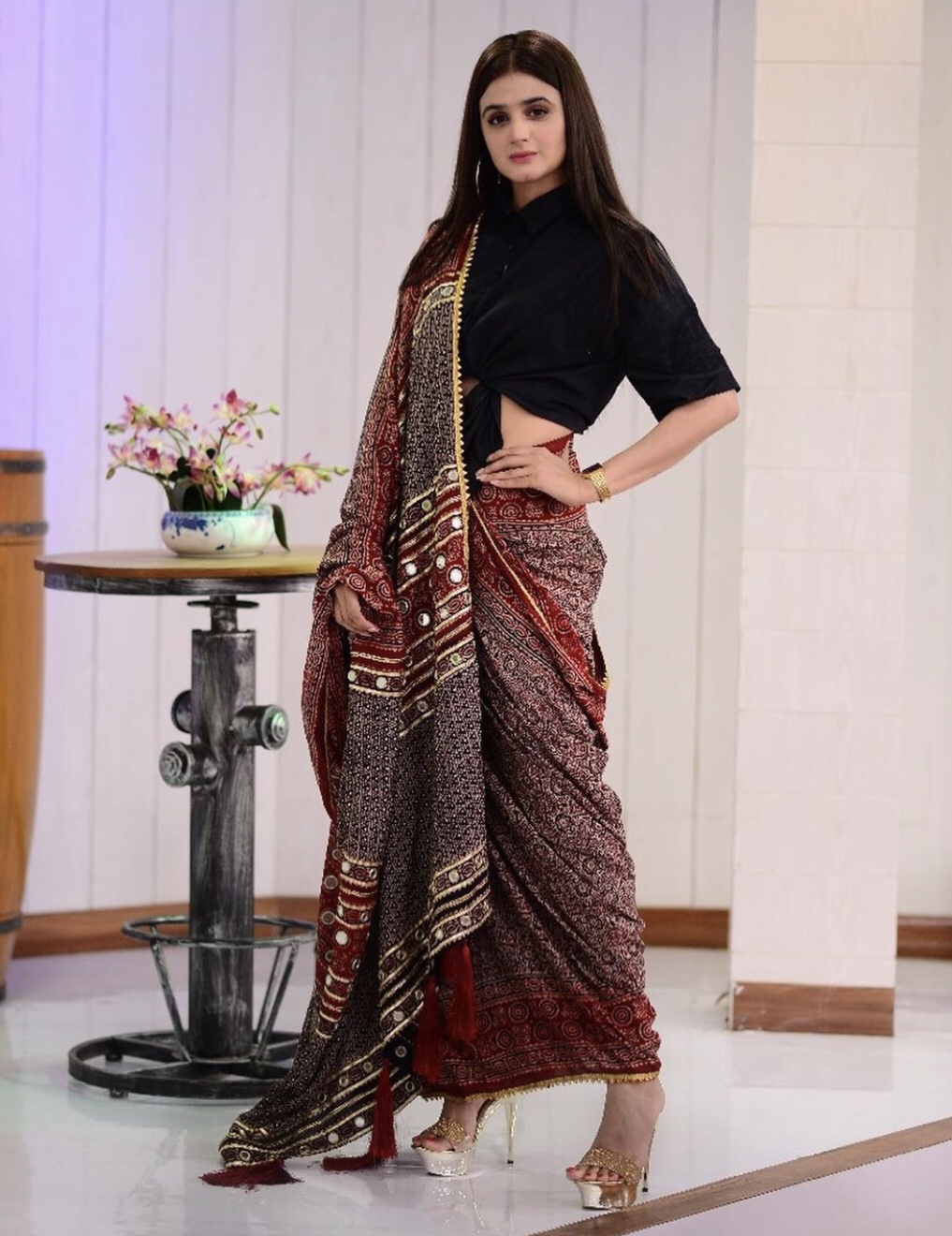 If there is one diva who loves wearing sarees any and everytime of the day, that has to be Hira Mani. Amp up your saree game by wearing it back to front, this style looks both modern and chic while being easy to carry.
Belted saree
Add a belt to your saree to keep it in place. This style is most suited for those women who find it a hassle to carry the pallu on their arms. A belt adds a break to your look while also showing off your body in a glamorous way.
Pant Saree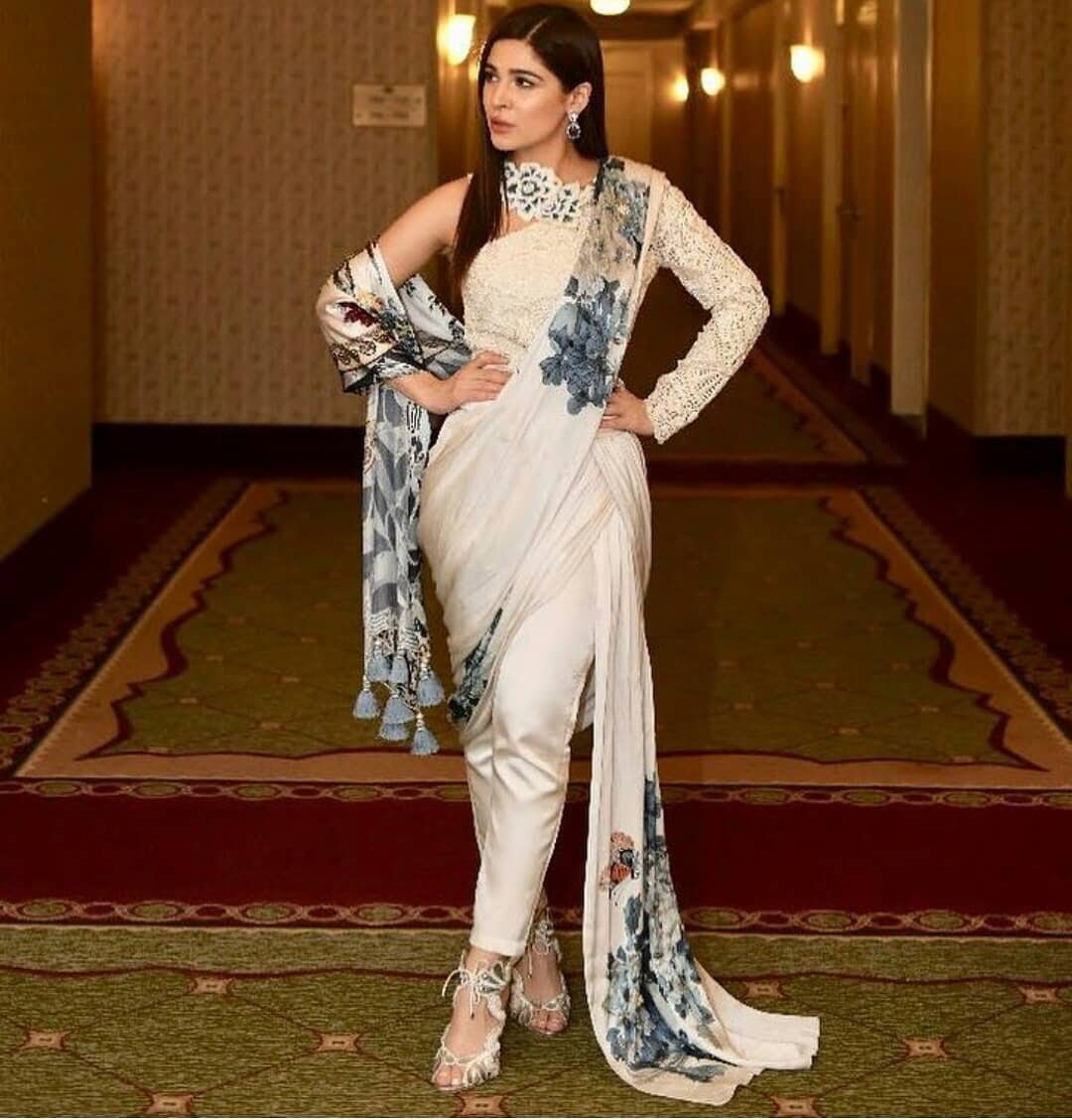 Another fusion look you can sport if you're daring and different is the pant style saree. This style is just what the name suggests, saree worn with pants. Unconventional yet modern and chic, try this look and receive stupendous comments.
Switch up the blouse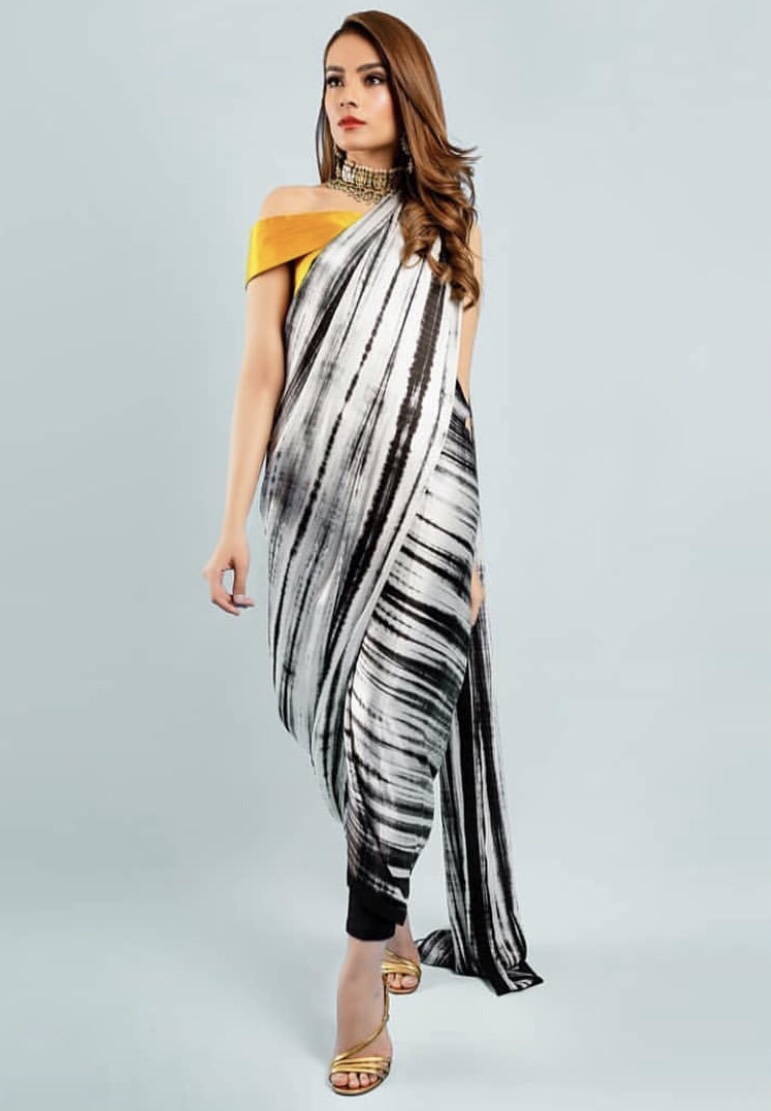 Switch up your regular saree for different kinds of blouses. To bring attention to your shoulders, wear an off shoulder blouse and keep your hair aside.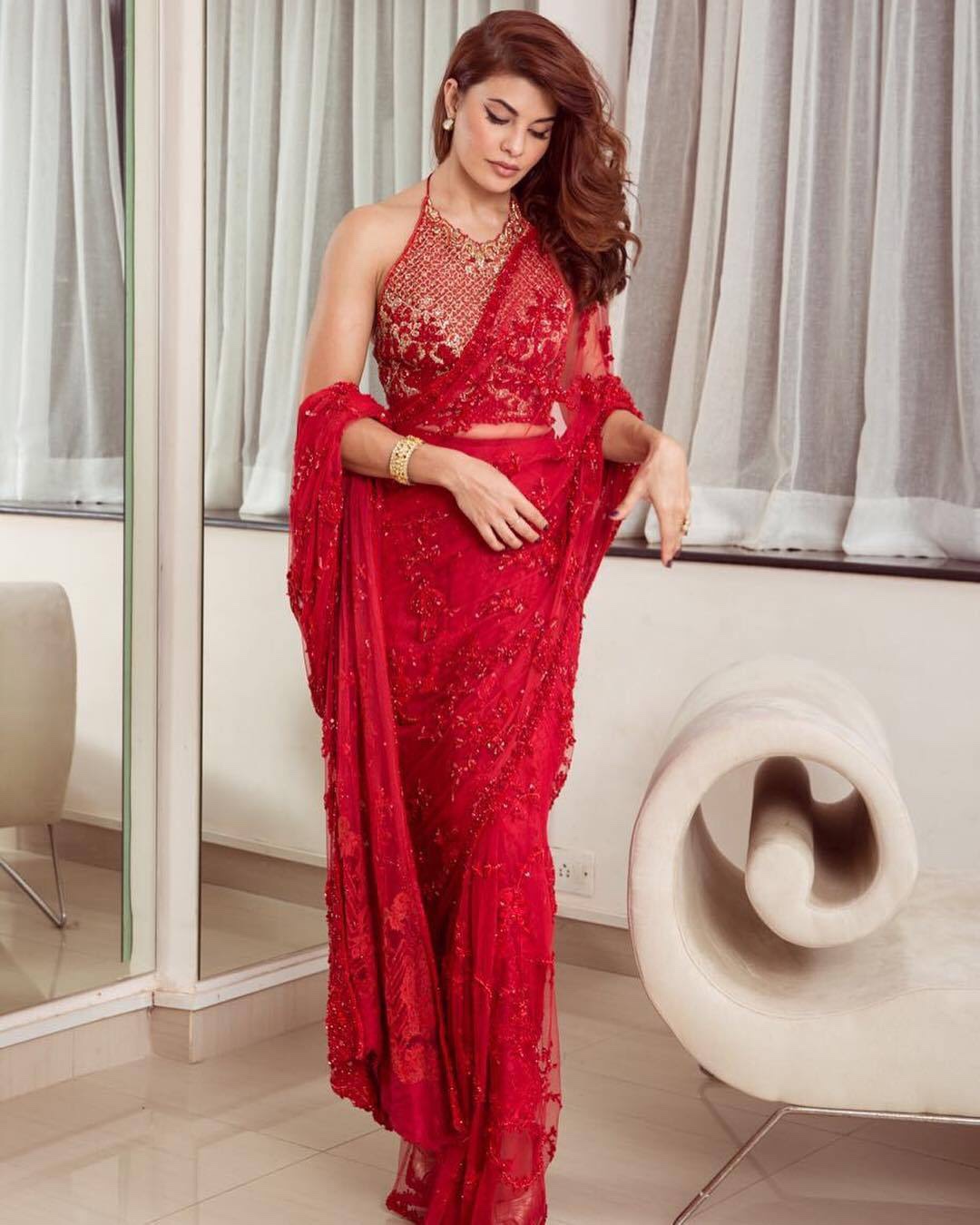 Try halter neck tops for all out extremely sexy looks. Halter necks make it easier to minimize the use of accessories as well as the piece is a standout on its own.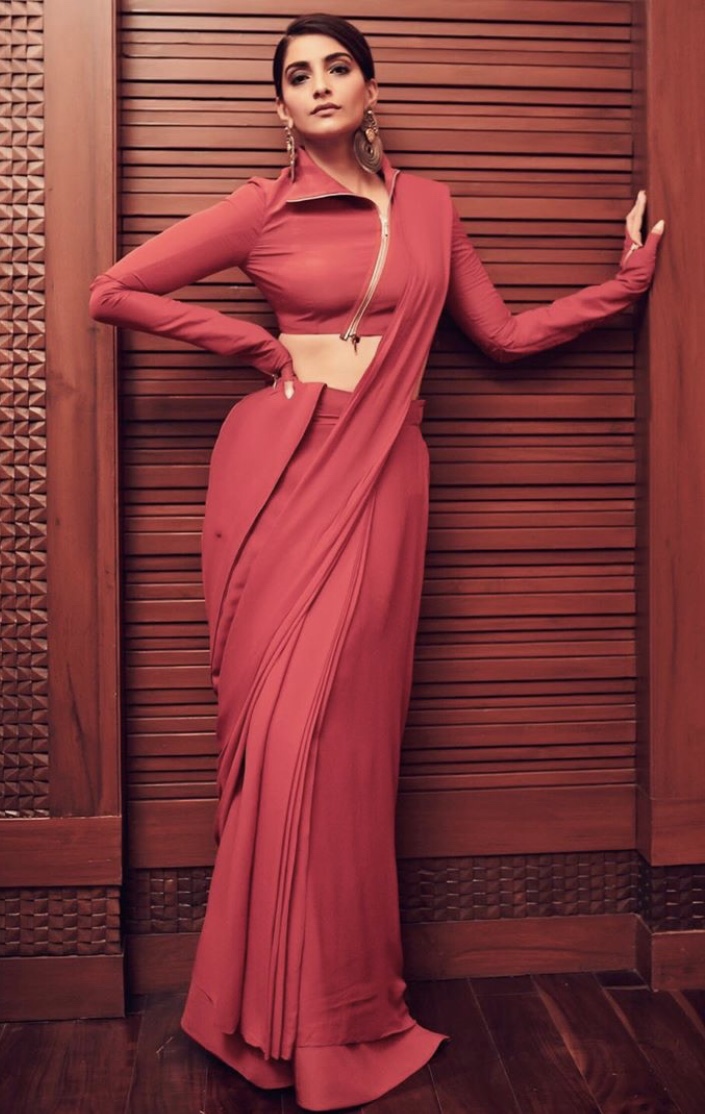 You can also be experimental and try wearing a biker jacket instead.