Writer: Qaisra Hayat
Producer: Momina Duraid
Director: Shehzad Kashmiri
Every Wednesday at 8pm on HUM TV
The first episode of Saya-e-Dewar Bhi Nahin (SDBN) had Shehzad Kashmiri written all over it! It was visually pleasing and this is not the first time that Shehzad Kashmiri has directed a drama which revolves around two people who have been brought up under the same roof by the same people end up getting involved with each other. This drama is based on a novel written by Qaisra Hayat. One thing that stood out more than any other in this first episode was watching Ahsan Khan not play Imtiaz's character;) We all love to hate him as Imtiaz but it was definitely refreshing watching him play Haider's character. Although Ahsan Khan has a long history of playing such roles but even then watching him play the role of Imtiaz definitely has made more of an impact than any other character he has played so far. It was also refreshing to watch some new faces in this first episode. Shamayal Tareen plays the character of Tabbasum and Sonia Khan also made a reappearance after a very long time as Bibi Jan. Both the actresses look alike therefore they were the perfect choice for these roles. Although the acting by both these actresses was somewhat unconventional but their accents and the way they acted gave a different feel to the drama. When I saw Ahsan Khan and Naveen Waqar's photo shoot for the drama, I wasn't sure if they will look good together but I am glad I was proven wrong because they looked great in this first episode.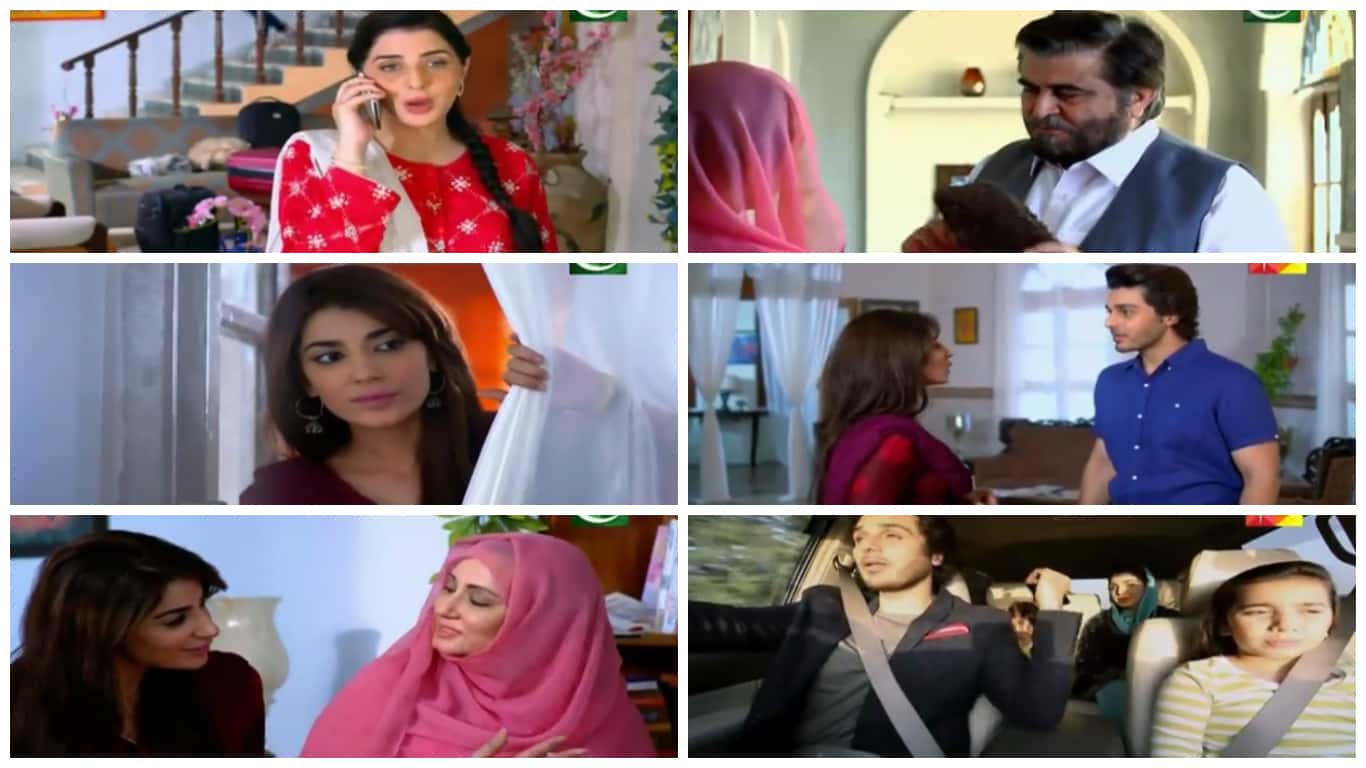 The first episode of SDBN was a "happy one" like all first episodes of serials which get very serious with every passing week. SDBN is the story of Shah Sahab's (Jamal Shah) household. Shah Sahab is a disciplined and fair man who has tons of respect for his daughters and loves Haider who is the son of his dead brother. Shah Sahab raised Haider after his parents died and all the scenes tonight clearly suggested that he raised him like his own son. Shehla and Haider love each other and till the end of the episode were very sure that they could spend the rest of their lives with each other. When Tabbasum figures out what is going on between Shehla and Haider she asks Bibi Jaan to talk to Shehla and that is when she finds out that Haider's father wanted him to marry some other girl. Till now this engagement was kept a secret because Shah Sahab wanted Haider to concentrate on his studies. Irfan Khoosat plays the role of Shah Sahab's best friend who will (most probably) eventually be the one who will ask for Shehla's hand in marriage for his son (Emaad Irfani).
All the characters were introduced in a decent manner in this episode without making any situation too dramatic. I liked how everyone in the house believes in talking to one another politely without being too concerned about whether they will get their point across or not. This was a very fast paced episode with some beautiful scenes. Shah Sahab asking his daughter to take his seat was one such scene which said a great deal about his personality. When Shehla was looking for the moon, the conversation between her and Haider went to show how sure she was that they will get married. This scene was also shot really well. I also liked the scene in which Bibi Jan did not overreact when Haider, Shehla and the kids came back from the outing but sat down and talked to Shehla.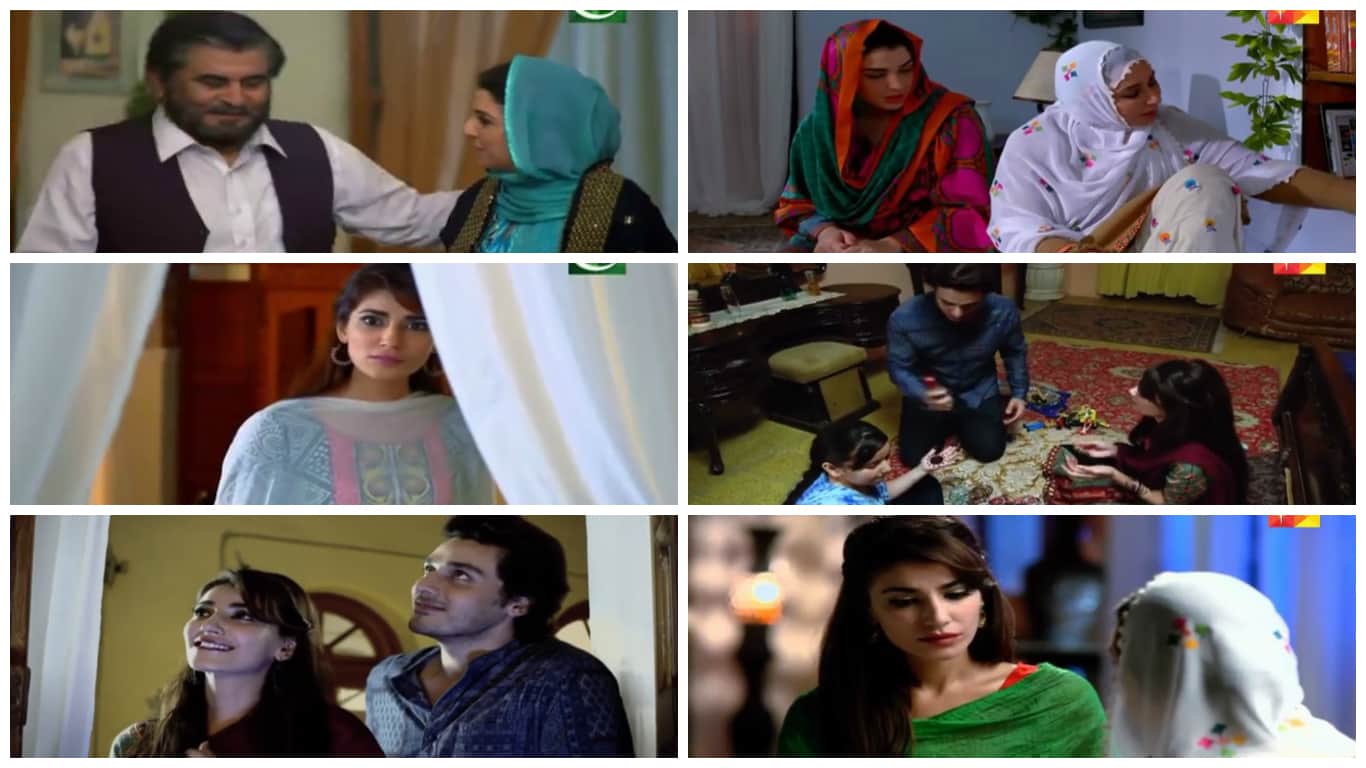 The preview of the second episode suggested that things will start getting serious from the next episode. Emaad Irfani's character will make its entry in the next episode and Shah Sahab will ask his daughter to do something for him – which would most certainly involve ending her relationship with Haider. Ahsan Khan and Naveen Waqar's chemistry, a few new faces, the fast pace and Shehzad Kashmiri's direction made this episode entertaining. I hate to say this but it does look like things will get too serious too soon and this is going to be another love story which is destined to be halted due to a promise and samaj ki dewar. The drama has a strong cast and a skillful director therefore I will be tuning in next week without getting my hopes too high because it seems like the story might not have a lot to offer – too early to say for sure but that is what I guessed from this first episode.
How many of you watched the first episode of SDBN? Do share your thoughts about it.
Those of you who have read the novel please refrain from narrating the entire story in the comments section. Thank you!
Fatima Awan