Ohkay so, the writing of Sarwat Nazir, direction of Azfar Ali & the production of Momina Duraid; Sehra Main Safar is 10 episodes down & airs at 9PM every Friday on HUM TV. I binge-watched it because of a lot of recommendations & requests for the reviews. I must say, it's a simple story that has been directed pretty decently & the story-line doesn't have much loopholes but yes, for me, it is filled with a tad bit of cliches & at this point, after watching 10 episodes, I am not sure what the motive of the writer is & I will speak about it in the later part of this overview.
So, the story is of Iqra (Zarnish Khan) who happens to be a daughter of Mr. & Mrs. Farooq (Shehryaar Zaidi & Humera Zaheer) & is their eldest child. Iqra has a younger sister Aasma (Isha Noor) & they both have a great relationship with each other. Iqra is a very domesticated sort of a person who never stepped out of her home, she loves home-making & always believes in helping her family. Like any other girl of her age, Iqra also dreams of getting married & settling down with her partner but life has something else in store for her.
Farooq's family goes through a financial crisis when his friends tells him to invest his lifelong savings & provision funds in a business owned by his cousin, only to find out later that they will commit a fraud & he will lose all his money. Farooq gets a heart & paralysis attack & that's when Iqra is forced to wake up & smell the coffee. The same friend of Farooq then suggests that Iqra should do a job in order to help the family, therefore he arranges one for her & she gets a job too. That's when Iqra is compelled to step outside of her comfort zone & she starts understanding that the world outside the vicinity of her home & imagination is completely opposite & harsh. Farooq also has a sister Fauzia (Lubna Aslam) who has two sons Taimoor & Ayaaz (Ali Kazmi). Taimoor resides in UAE while Ayaaz lives with his mother in Pakistan. Ayaaz is a graduate who hasn't found his dream job yet, therefore he tutions students to fend for himself. Like always, Ayaaz is interested in Iqra & even though things look easy on the surface, they start getting complicated as their life progresses.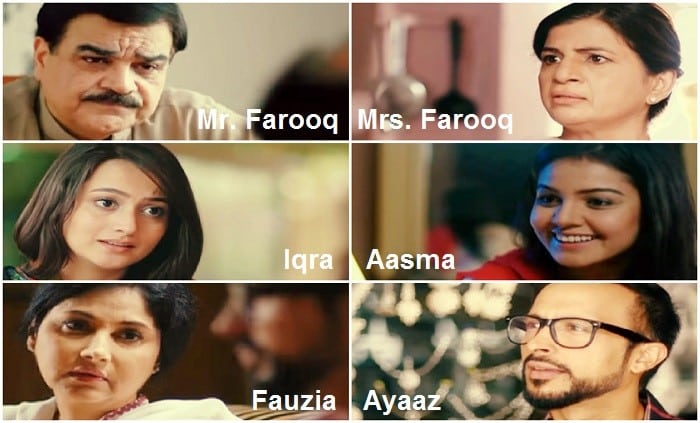 Before Farooq's health problems, Iqra gets a proposal of Kamran who happens to be the brother of her neighborhood friend Shagufta. That is when Fauzia also puts forth a proposal of Ayaaz for Iqra but Farooq & his wife believe that Kamran's a bit more eligible because he earns 80K a month. Ayaaz speaks to Iqra to confess his feelings to her & finds out about Kamran's proposal, where Iqra only tells him that her parents are considering Kamran's proposal & she will do what her parents will choose for her. When Farooq gets admitted to the hospital, Ayaaz goes out of the way to help their family & then Farooq & his wife get convinced that Ayaaz is better off than Kamran because his sister Shagufta didn't even bother contacting them in this hour of need. In the meanwhile, Iqra starts her job & then Shagufta shows up only to tell that she was hesitant because of what their family was going through.
Iqra takes the responsibility of her family & that's where her mother starts getting a bit too comfortable with Iqra's earnings. Farooq always shows appreciation for what Iqra has done for their family but her mother at times seems concerned but at times thinks Iqra isn't doing something that no one has done before. Shagufta once again approaches them but this time for Aasma because according to her, Kamran doesn't like working women. Iqra's mother accepts the proposal & convinces Iqra to help them even more by giving her a false hope of getting her married to Ayaaz the moment he finds a job. That's when Iqra is reminded of what Shazia; her colleague always used to tell her that there will come a time when her family will grow indifferent to her feelings & she will be only needed when they'll be in need of her salary.
This spin of life takes a toll on Iqra & from the one who loves her family to bits, she turns into someone who can't relate to them anymore as all she notices is how they use her hard-earned money for their own needs & wants. Iqra tries hard to keep herself grounded & reminds herself not to misunderstand her family but Aasma's wedding hits the nail in the coffin & she changes completely. That's the point in her life when the entry of Shehryaar Ahmed (Emaan Irfani) as her co-worker starts affecting her. Shehryaar goes out of the way to let her know that she is needed in his life & that's when Iqra decides to get married to him in stead of Ayaaz. Things are going to get even more difficult for her now, so let's see what's in store for her.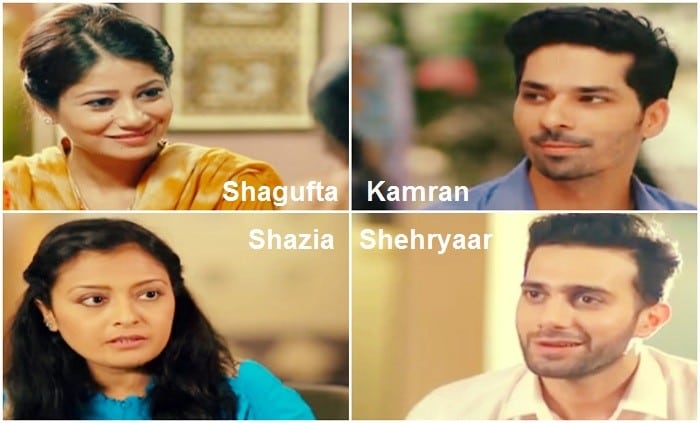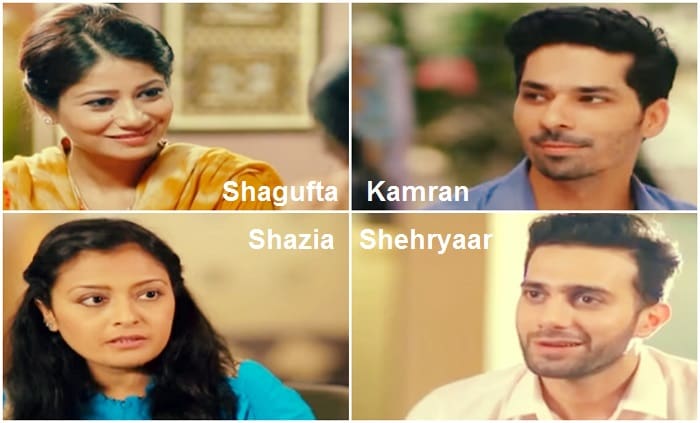 Honestly speaking, I enjoyed watching Sehra Main Safar till the 8th episode because after that the writer started introducing the cliches that highlighted the negatives of a working women in general. I was time & again reminded of Fareeda's character from Digest Writer where she dedicated her whole life to her family & then her in-laws. Digest Writer showed a more balanced approach of the writer there but in this drama, looks like the writer is trying to punish Iqra because now she will go by her wish & get married to Shehryaar, that too after she has dedicated years to help her family in the darkest of times. Also, by highlighting the transition in Iqra's attitude & personality, it looks like the writer is turning her into an example of how a working women shouldn't be, which I find a little questionable. Iqra got pressurized almost to the point of choking by her mother every single time she chose to do something out of her free will, also, even though Iqra's mother was thankful to Iqra but she started expecting a little too much from her & that thing had no stop, so I don't think there's a reason to show Iqra in a negative light. Also, it was her parents who who pushed her out to face the practical world, so if that has taken toll on her personality, her mother shouldn't find it hard to cope with it. Even though I do believe it is a good drama but I do not endorse the writer's approach here about working women that all the girls who step out to make a living are too head-strong & only do as they please.
Anyhow, I must say Zarnish Khan is immensely talented, the way she has brought variations in her dialogue delivery & her tone in different situations is commendable. She sounds authoritative in the office when she needs to be, then she sounds defeated when she shares her feelings with her friend. I really am enjoying watching her on-screen & she really has carried this drama on her shoulders. The rest of the cast has really done a wonderful job too except Emaad Irfani because his dialogue delivery is a bit too flat & he sounds robotic, however I must say I am impressed by the actress playing the character of Shazia, it seems that acting comes naturally to her. I think the director really has stayed true to his seat by getting the best acting out of all these actors. There are no flaws in the direction whatsoever & that is why, I take it as a good watch. I think this drama is better for binge-watching because now when I think of it, the pace is a tad bit on the slower side. I didn't feel it that much because I covered 10 episodes in 2-3 days, but now when I'd have to wait for it every single week, I do believe it is going to get a bit too slow for my liking. So, those of you who want to watch it, wait for a few weeks & watch all the episodes together after it ends. Please share your thoughts about the first half of Sehra Main Safar.
Keep Supporting,
Cheers,
Zahra Mirza.