Shamoon Abbasi is a multitalented individual. He is an actor and a director who is known for providing quality entertainment. In his personal life however, Shamoon Abbasi has not been too lucky. He has been married thrice. Shamoon Abbasi wives hailed from different backgrounds. At first Shamoon Abbasi attributed the failure of his marriages to the background of his first two wives. After the failure of his third marriage, he decided to keep his personal life private. Although two of his wives are from showbiz but except for one time, they also kept quiet about the reasons for the divorces.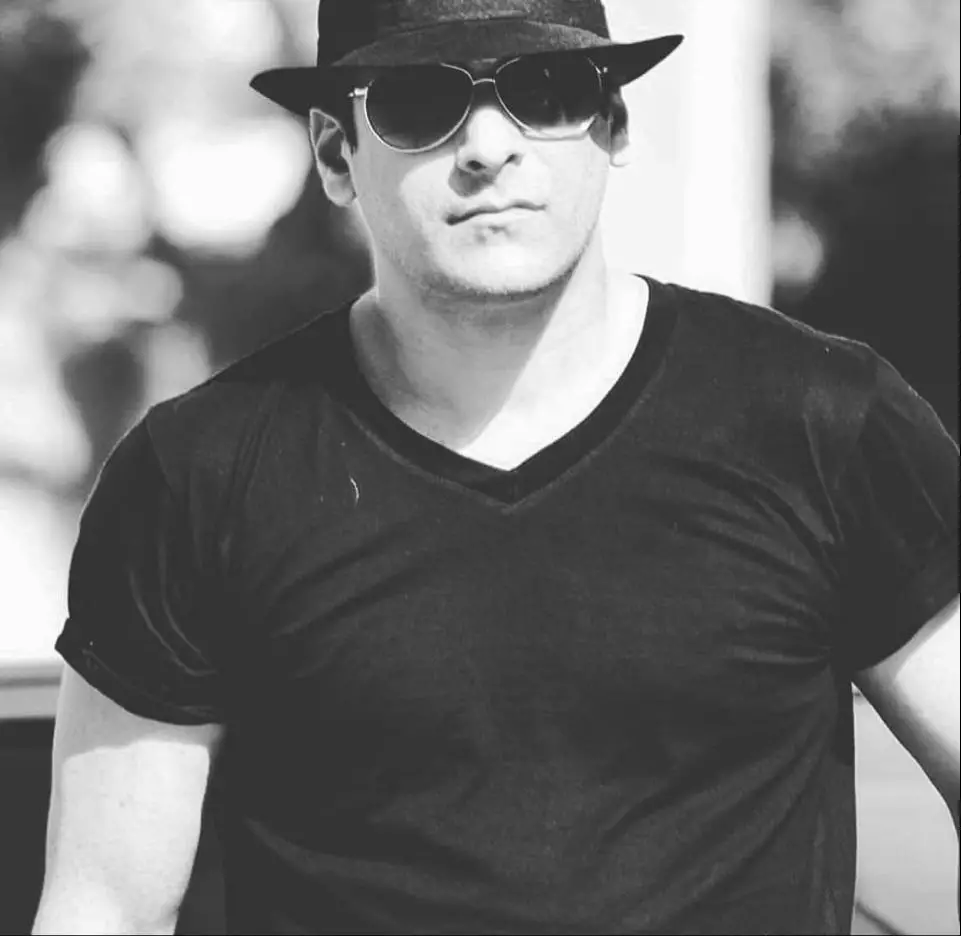 In some interviews Shamoon Abbasi talked about his experiences from different perspectives. He misses spending the kind of quality time with his children, the way he could have if he was still married to the mothers of his children. He has also talked often about how divorced couples should keep things cordial among each other for their children.
He has also taken responsibility at times by saying that he is not a good husband. Shamoon Abbasi does think that he is a really good father. The fact that two of Shamoon Abbasi wives are from showbiz also brings his private life to the limelight. He also described in detail why
Here are all the details about Shamoon Abbasi wives and everything that has been revealed about what happened while and after they were married.
Shamoon Abbasi First Wife
Shamoon Abbasi first wife was the famous actress Javeria Abbasi. The couple got married in 2007. Many people don't know that Javeria Abbasi is also Shamoon's step-sister. The couple has never talked about their relationship but the fact that Javeria was seen in family weddings right next to her ex-husband proves that these two have a cordial relationship.
Shamoon Abbasi and Javeria Abbasi also have a daughter Anzela Abbasi. Their daughter also recently stepped into the world of showbiz.
In this picture Javeria Abbasi is seen with her ex-husband's third wife on a family function. She is also seen carrying Shamoon Abbasi's daughter from his third wife.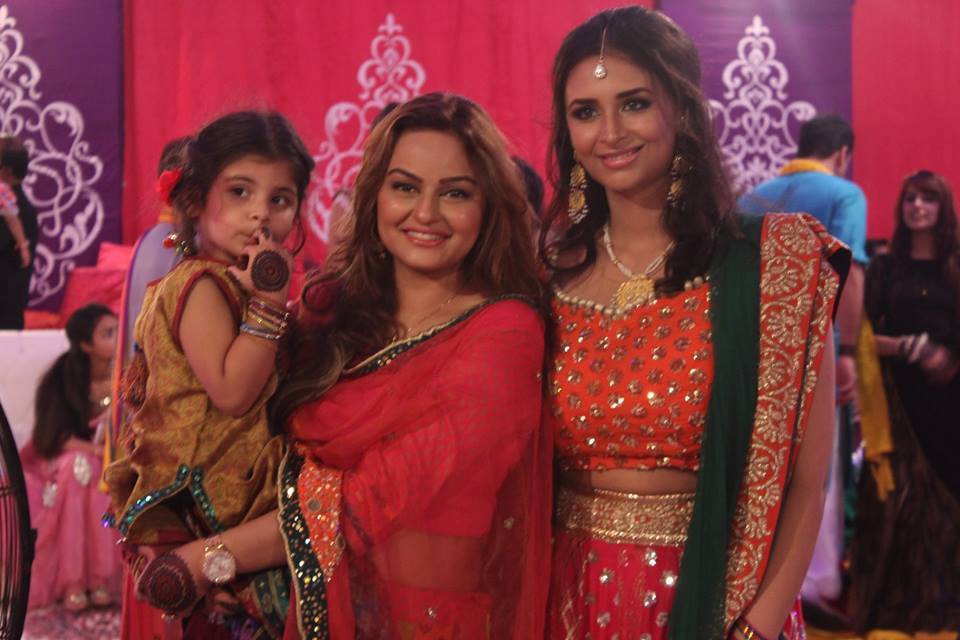 Javeria Abbasi talked about her feelings regarding her divorce and with her ex-husband in a recent interview.
Shamoon Abbasi Second Wife
Shamoon Abbasi second wife was the showbiz star Humaima Malick. Shamoon and Humaima got married when Humaima Malick had just started her showbiz career. It was in the year 2010 that the couple tied the knot and they were divorced in 2012. At the time when they got married, they were considered as one of the most liked showbiz couples. Few years after getting married, the couple's divorce shocked everyone.
There were rumors that Humaima Malick had a liking for Humayun Saeed and that is what created a rift between the married couple. These rumors were never confirmed by both the parties involved. The news portals however reported that Humayun Saeed's wife had warned Shamoon Abbasi beforehand.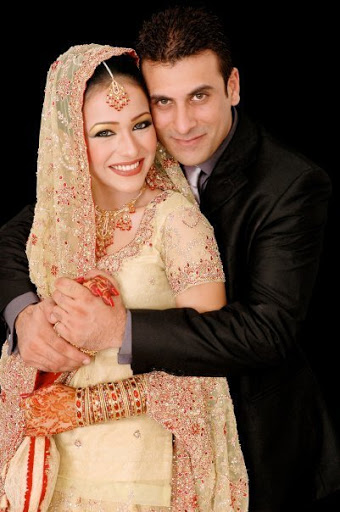 In 2018 while celebrating 8 years of her debut film Bol which was exceptionally popular, Humaima Malick for the first time talked about her marriage to Shamoon Abbasi. She took to social media to share her experiences. She wrote…
Without giving any names she narrated her ordeal. This was the first time that she spoke up. Shamoon Abbasi did not hold back and he shared his stance too which was different from that of Humaima Malick's.
Shamoon Abbasi Third Wife
Shamoon Abbasi married Javeria Randhawa for the third time. This time he chose to marry someone who was not from the showbiz industry. In an interview he shared that he didn't realize that he actually always wanted someone who was more of a home keeper than a working woman.
In all his interviews after his third marriage, Shamoon was sure that this marriage would last but it was not meant to be. Shamoon and his third wife had a daughter together but a few years later they parted ways.
Shamoon Abbasi on First and Second Wives
In a recent interview, Shamoon Abbasi was quick to label his first and second wife as 'confused' and 'irresponsible' respectively! It seems like Shamoon Abbasi is not going to stay quiet anymore and will be 'highlighting' his ex-wives' weaknesses in interviews.
In a recent interview Shamoon also shared that it did not matter how many times someone got married so long as their mental health was not affected as a result. This means that Shamoon Abbasi was implying that he ended all his marriages to keep himself mentally and emotionally stable.
Shamoon Abbasi's marriages have been the center of discussion for many years now and it looks like he won't shy away from marrying again if that is what he needs to keep himself happy.