This had to be the best episode of Shayyad so far and one which won me over completely although it wasn't picture perfect. The manner in which Salar's character was introduced in tonight's episode was a classic case of show and tell. Nauman Ijaz's overall demeanor and the way the scene was structured gave the perfect introduction to Salar. He is a serious and no-nonsense kind of a man who didn't fall for Hani instantly but later on felt attracted towards her or perhaps felt a desire to have her in his life when she played hard to get. Hani was looking for "inspiration" when Salar happened to pass by and he grabbed her attention instantly. Nauman Ijaz's screen presence and his sheer brilliance as an actor allows him to translate every role assigned to him on screen with perfection. Salar's character got the full-blown introduction he deserved since it is a central character and also someone Hani felt attracted to instantly.
Tonight for the first time the viewers saw a different side of Hani's personality. Although Salar caught her attention instantly and it seemed like a case of love at first sight but even then she told him off more than once. Hani's character is being revealed gradually and so far she appears to be a woman with a strong personality, definitely not one of those typical heroines who only look pretty and wait for someone to come rescue them. She has a purpose in life and her dialogues tonight gave an insight into how she feels about life in general. Sadia Khan looked stunning as usual in all of the scenes but the scene covering her first meeting with Salar was shot so beautifully that it looked like a painting. The on-screen chemistry between the leading actors in this drama makes their scenes together a treat to watch; the credit for this goes to the writer as well because these scenes have been written so beautifully.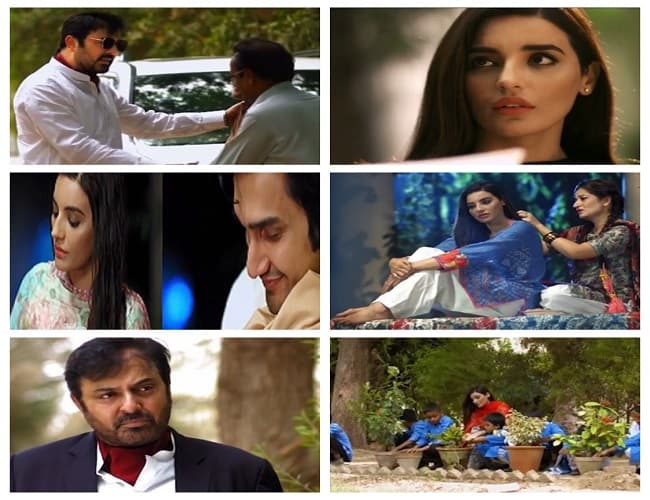 Saad's scenes with his friend showed how sure he was that Hani loved him too and once he has finished his education, he will have no trouble convincing his parents. Saad is too young and too in love to see that Hani doesn't feel that way about him. The fact that Hani felt attracted to someone like Salar showed that her ideal man was very different from Saad. Saad's love for Hani is pure and it has been translated on screen superbly.
The only thing about this episode which didn't work for me were phupo's scenes since all her scenes show her resentment towards her brother and bhabi for not being concerned about her marriage. Also, Salma's overall look doesn't go well with her character, she is too made up for a "ghulam". These scenes shouldn't have been given so much screen time since they disturbed the flow of the main tracks. Having said that Hani, Saad and Salar's track is headed towards an interesting direction especially after tonight's episode. Although I feel for Saad already and can't imagine how he will cope once he finds out Hani is in love with someone else but I can totally relate to why someone like Hani would fall for a man like Salar and not Saad. Sadia Khan has failed to bring out the best in her character, so far her portrayal isn't entirely flawed but at the same time it is pretty average. Hani's character and the story as a whole is interesting enough to keep me coming back for more. Salar's entry in the drama has definitely made it more appealing. Uzair Jaswal yet again was perfect as the naive young boy who is madly in love. I also like the stark difference between Salar and Saad's personalities
How many of you watched this latest episode? Do share your thoughts about it.