Shehrnaz Episode 2 Review – More Highs Than Lows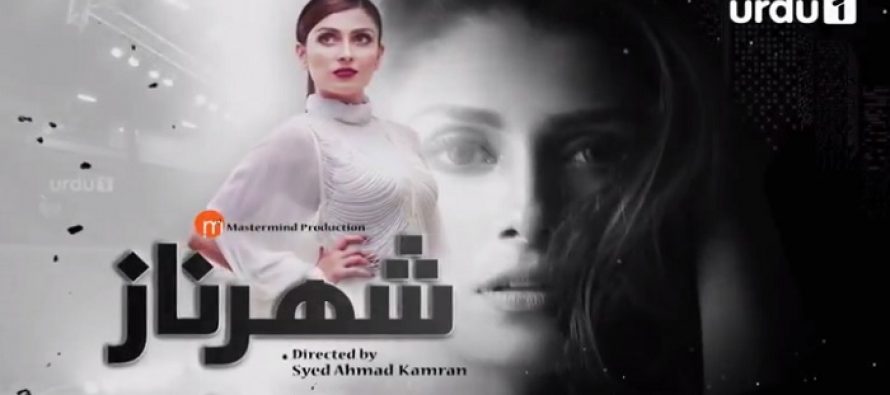 This episode focused completely on Shehrnaz and few of the scenes which showed just how headstrong and vocal she was helped the viewers understand her character better. The viewers got to see two different shades of Shehrnaz's personality which made her character much more interesting than a lot of one-dimensional characters which we see on screen very often. Shehrnaz is determined, speaks her mind and will never let someone stand in her way but at the same time she was willing to give up her biggest dream when her father was unwell. Also, her scenes with her friend showed her soft side. Every time Shehrnaz talked about making it big she included people who she loved in her dreams. Once again the viewers saw her making a promise to her friend and her father. These dialogues were a great addition because they showed that Shehrnaz was not a selfish person. Very often we see ambitious girls in dramas who will do anything to get what they want but so far this particular leading lady does not have those traits. These personality traits make her more human as well. Shehrnaz's character is easy to relate to, the writer and the director have so far covered her overall personality flawlessly and Ayeza Khan's natural performance makes it even more pleasant. She has kept the balance needed to ensure that her character did not go overboard.
The most poignant scenes of this episode, just like the previous episode, were the ones which covered Shehrnaz's relationship with her father. Sajid Hassan never ceases to impress; his outstanding performance coupled with the way these scenes have been written are making this father-daughter relationship a complete winner. Naseeb Gul's support and love for his daughter has to be the best aspect of this drama which breaks all stereotypes. Very often we see parents opposing such decisions made by their daughters but Naseeb Gul has faith in his daughter. It remains to be seen if he will be part of the drama for a long time or not and whether his relationship with Shehrnaz will remain the same. Shehrnaz's friend's character is another positive character in the play. Although the actress playing the role does not look young enough to play the role of a college student but her acting is effortless. The scenes between these friends too were emotional and on point.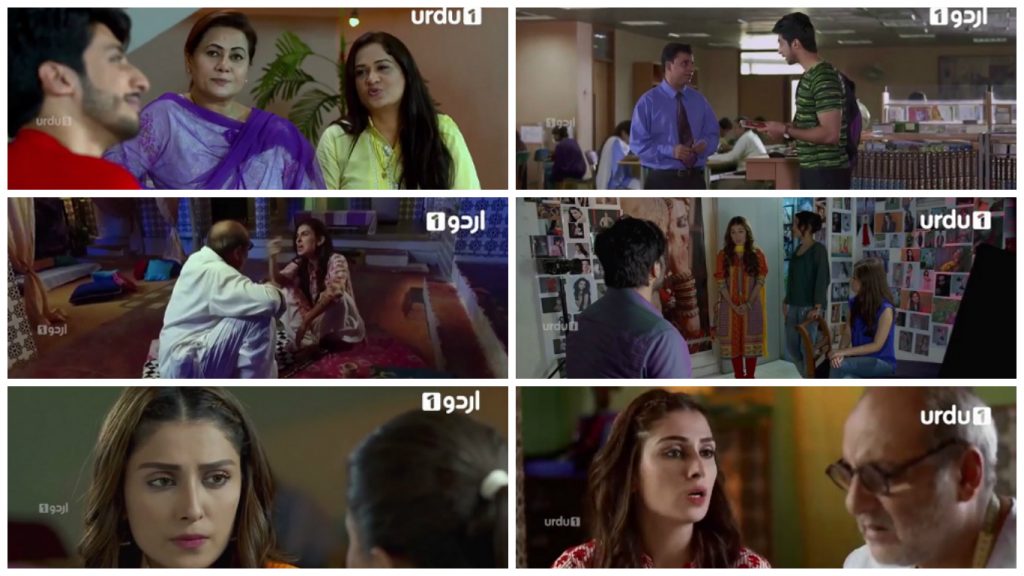 Shehrnaz's brief confrontation with Aly Khan's character had to be the most clichéd and predictable part of this episode. That scene was also directed really well but there was nothing new about it. Shehrnaz and Sherry came closer to each other in this episode. For now this particular track is not holding my interest primarily because of Farhan Malhi. Sherry's family did not get a lot of screen time in this episode but I can't say that they were missed! Shehrnaz's meeting with the photographer didn't have that much of an impact but his comments about her later on were quite interesting.
I like the choice of locations because there is nothing done-to-death about them. Shehrnaz's house and her college in particular are my favorite locations. Also, the locations changed very often in both these episodes, which gave the drama a good feel. This was an entertaining episode of Shehrnaz, the director deserves full marks for his creativity. Tonight's episode definitely gave me a reason to tune into this drama next week. Although the preview of the next episode was quite long but it didn't give away any important twists except for the scene between Shehrnaz and Sherry which did seem slightly premature. I am hoping that this would be a dream sequence. Watching Shehrnaz's father steal for her was something which made me curious about the outcome. Ayeza Khan and Sajid Hassan owned this episode yet again. The chemistry between them and their well-executed scenes were the best part of this episode.
How many of you watched this latest installment? Please share your thoughts about it.
Fatima Awan
Fatima Awan has been a part of reviewit right from its inception. She feels very passionately about Pakistani dramas and loves discussing them to detail. If it wasn't for the play Durr-e-Shahwar she wouldn't have started writing!
---