Alright… so this was one engaging episode, with some minor developments. However, there were a few things I found a bit unnatural this time. You see, the whole 'khandaan' knows that there is one person amidst them who never included the word, 'NO' in his dictionary. Seeing Saqib's stability, Mehar's envious relatives seized the opportunity to secure their future. But thankfully, Mehar does know how to say 'NO'. The shut-up call she gave to her relatives was much awaited. I hope these irritating relatives don't get any coverage in the upcoming episodes because we have had enough! It is high time that Saqib also learns something called, 'standing up for yourself'. I do feel that our dramas should now also focus on balancing the use of these two words, 'YES' and 'NO'.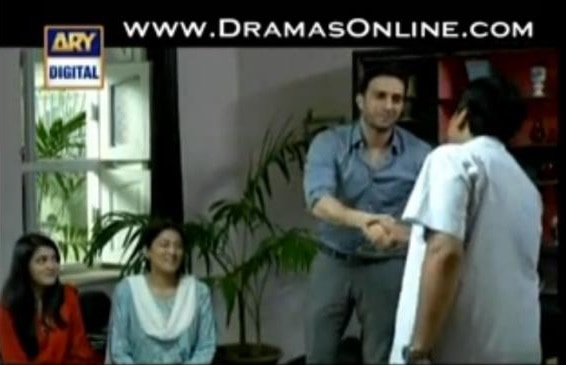 Now that we were done with Mehar's relatives, Saqib's sister stepped in with her dukh bhari kahani. See, I told you everyone is aware of Saqib's inability to say, 'NO'. So, this time around, misfortune has struck Saqib's eldest sister, Firdaus Aapa and she is relying on Saqib (again). She is being mistreated by her son and daughter-in-law, and has turned to Saqib for help. Saqib, being the qurbaani ka bakra that he is, offers her to come and stay at his place. I guess Saqib doesn't want Mehar to stay all alone when he is gone, so that's more of a reason why he invited Firdaus Aapa to his house. I must say Mehar has proved to be quite sincere and she didn't have any issue with Firdaus Aapa's stay at her house. But quite surprisingly, Mehar's mother harbours some negative feelings against Firdaus Aapa so I am guessing her arrival will bring some not-so-good changes.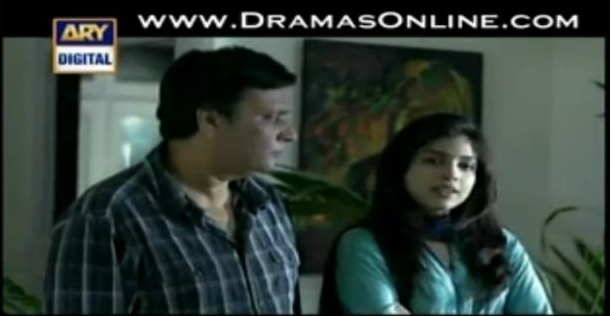 Well, enough of these relatives! Let us talk about Prince-no, Doctor Charming :P Well, this episode had a lot to do with Dr Shariq. He made the first move and called Sidra. Had it not been for that girl's poor dialogue delivery, I would have enjoyed the conversation between them! Now come the parts I found a bit unnatural. 'Aur Mehar aur Saqib kaisay hain'? When Shariq asked this question on phone, I couldn't help thinking how come it is possible for a doctor to remember the names of his patient's family members (and that too so accurately)? I know it's a minor detail but still! And when Adeel got bored, he called his doctor to give him company? To be honest, I never knew people call their doctors to get rid of boredom! Upon Adeel's request, Shariq paid a visit to their house and seizing the opportunity, he flattered Sidra with flowers, chocolates and compliments! It seems Sidra has now developed a liking for Shariq too! Seeing her sister getting attention from a young, educated and handsome guy, Mehar's jealousy streak was exposed today. But I must say I don't blame Mehar. She must have had so many dreams and desires, which every other girl has about her life partner. I think her envy is justified for now.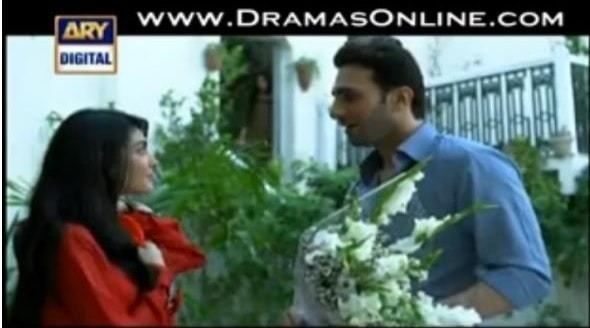 Okay, so it turned out that Mehar, Saqib and Shariq-they were all invited for dinner. Shariq is thoughtful and considerate for Sidra and Adeel but I found it a bit inappropriate the way he 'explained' how 40+ people need frequent checkups. I am sure he is right and he must have had no real intention of hurting Saqib but still-he could have been a bit more thoughtful. But once again, Mehar came to the rescue and defended Saqib again-I must say this girl surely knows WHEN and HOW to speak :P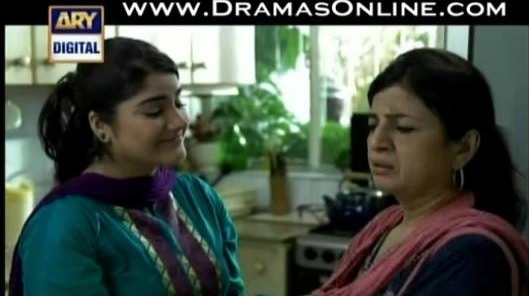 And yes…they also introduced Shariq's mother and sister in this episode, which goes on to show that we would see Shariq more and more in the coming episodes. Shariq lightly mentioned to his mother that there is a girl he is willing to marry but like a typical mother we see in our dramas these days; she is intent on getting his daughter married first. I don't know why but I can sense drama serial Meri Beti's scenario repeating all over again. There is this insecure mother who will bear a grudge against her daughter-in-law because she will consider her son's choice as an obstacle in her own daughter's marriage. But you know something interesting? The daughter herself won't have any self-pity problems! Talk about irony!
I guess we will not be hearing from Mateen again. It seems like this guy is too embarrassed to make an appearance! I was expecting Saqib to leave for Dubai in this episode. But that didn't happen. I hope the next installment focuses on some major developments.
So, this was it folks! Are you looking forward to the next installment? What do you think of this one? Please share your thoughts!
Maryam Mehdi