How many of you have watched the movie "Back To The Future"? Anyone remember how Marty McFly used to react when someone called him "chicken"? Well, Shaam is no different when someone does not trust him he makes sure he goes out of his way to change that person's shukk into yakeen. I wish he believed in putting the same amount of effort into convincing the other person of his innocence. Shaam's unreasonable behavior reminded me of Marty, who unlike our hero had a time machine which showed him the future so he found out beforehand where this habit of his could land him! Shaam has no time machine to do that for him so he will continue following his "instinct" which is not always right. Shaam has gone from divorcing Sehrish to pleasing her. I have no idea why an intelligent girl like Sehrish is going along with her mother in law's ridiculous plans.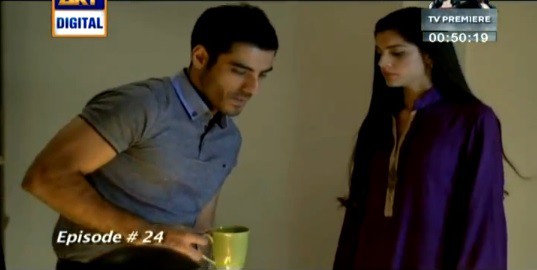 The pregnancy news was a lie (thank God!) so when Shaam "officially" finds out that everything was staged, he will probably go back to Saniya! I didn't think that it was possible to make a bigger mess out of the story but I have been proved wrong. Tonight's episode was very pleasing visually but other than that even the funny sitcom effect is quickly wearing off. Hurray!! So Saniya's mother knew about the nikkah all along. Now if Samira Fazal is listening, it would be nice if we get to see how Ali feels about these latest developments because there can be no way in the world that he does not know about everything that has transpired. Ali was a nightmare husband and a terrible father but the fact that he left Roomi with Saniya when he had the choice of keeping him went to show that he cares about his boy. So, he must have called at least to stay in touch with Roomi.
Marriage is a sacred bond between two sensible individuals which is taken very seriously in our set up but this play has turned marriage into a gudday guddi ka khel for sure! I find Shaam's mother's attitude highly unreasonable but at least we know now who Shaam takes after! Not thinking before you take huge steps that can have serious repercussions runs in the family.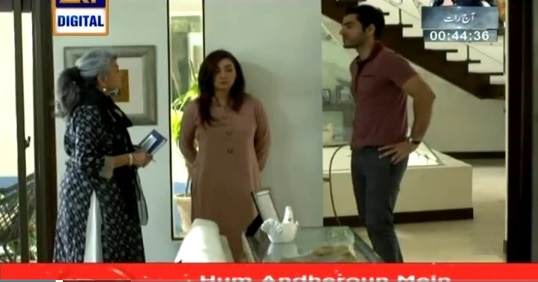 Shaam should understand now why Sehrish turned into a very unreasonable person when she found out about Saniya and Shaam's past because even a woman like Saniya has completely changed now that she has to share her husband with his first wife (not someone else). Saniya's conversation with her mother was very interesting; her mother seemed very sure that Saniya never really got over Shaam and that was the reason why she did not think much before marrying him. I am not even going to go into the details of the about turns that all the characters have taken this time around because it would be like saying the obvious. It almost felt like the writer wants the viewers to feel for Shaam at this point but I am finding it very difficult to feel for him at all. He knows that Sehrish is not expecting (for obvious reasons) but he is playing along only because he wants Saniya to realize that she was wrong. Hasn't he done all this before too? He has already forgotten all the lessons her learnt from his previous mistakes? Shaam needs to stop blaming his first and now second wife for all the wrong decisions that he has taken in the past and those which he is taking right now. All he needs to do is to make up his mind and take action – is it really all that difficult? All the other characters in the play need to grow up!!!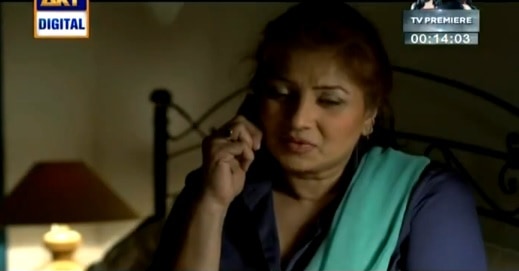 Tonight's episode was not the least bit entertaining. It was a visual treat but nothing made sense. What else can one expect from an episode which starts with a dialogue like "ap aj kahan soyen gay"…everything that happened in the entire episode revolved around this dialogue!!
Don't forget to share your thoughts about this latest installment.
Fatima Awan