First of all the dialogues that deserve the most absurd dialogues of the century award
Shaam's mother: mein tumhein kuch batana chahti hun lekin wada karo ke tum naraz nahi ho gay
Shaam: Yehi ke Sehrish pregnant nahi hai
Shaam's mother: Tumhei kese pata chala!!!!!!!!!!!!!!
Errrrr it doesn't take a rocket scientist to figure that one out, right guys?? Just when you think that it can't get any worse, it does!! All of us thought that the characters and the story could not get any more twisted and the happenings more ridiculous and illogical but I would call that wishful thinking now. Shaam and Sehrish playing pretend in the opening scene was beyond absurd. Both of them knew there was no baby so they could at least be honest with each other when they were away from the house…away from militant mommy! One second Shaam's mother was huffing and puffing and the next moment she was having guilt pangs! In one scene she was threatening Sania and in the other one she was feeling for her. Shaam's mothers attempts to keep him in Sehrish's room were the tactics an eleven year old would use but not something you would expect from an old lady. Nothing about Shaam's mother's character made sense. Same is true for Sehrish, if she does not want to fight for Shaam any more, she should just stop! There was a time when she was fighting for her husband because she felt she could not live without Shaam now that she clearly sees Shaam, Sania and Roomi as a family, she should just move on with life.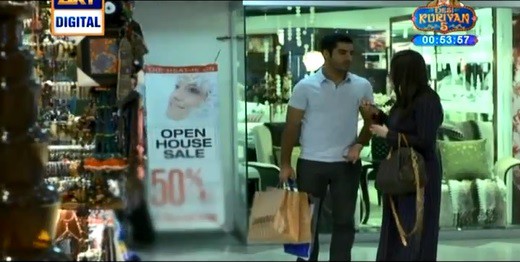 Shaam's mother gave him a chance to divorce Sehrish but how lucky are we that he is still thinking things through! Sania and Shaam's conversation in the study in which she apologizes was another pointless conversation in tonight's episode. When I saw this particular scene I was reminded of the times when we had to write a long answer to a question in exams and I hardly had a paragraph of logical details in my mind, that was when you had to stretch all those details to fill pages even if what you said made no sense. Our writer my dear friends is following the same formula here! Samira Fazal knows only too well that there is nothing left in the story. The only way to stretch the drama is to fill it with conversations that go around in circles and have absolutely nothing new to add to the story.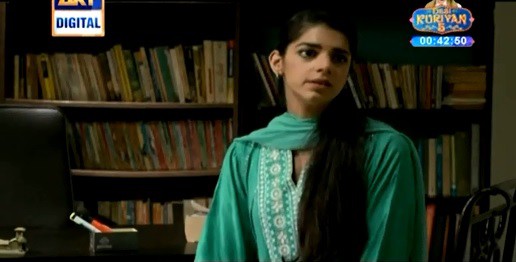 My husband asked a very valid question at the end of this episode; he wanted to know how I was going to review this one because nothing happened!! Well, ranting always comes in handy in such a situation and that is exactly what this episode deserved. I will say once again that I am beyond disappointed. Team Shukk and ARY you maybe getting the TRPs you dreamed of but you have turned the love people used to feel for this play into detest…way to go!!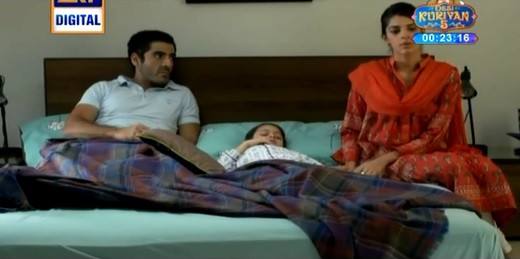 Fatima Awan