Ohkay so, this episode of Sinf e Aahan was once again a great watch. It covered how everyone's perspective was being changed, slowly & steadily. I felt every single character got equal coverage in this episode & some of the flashbacks were important to develop the story further. This was just the right time to introduce the new character & with this, I feel the pacing of this drama is spot on. Props to the entire team for showcasing the stories of all these girls in such a manner that I naturally feel emotionally attached to all of them & eagerly want to see how they will prosper in their journey ahead.
Changing Perspectives
Arzoo has earned something on her own but it was actually quite upsetting that Noraiz wanted to make her feel less worthy of what she could achieve. He deliberately tried to make her feel guilty that she decided to do something on her own without paying heed to what he was going to say or decide for her. Noraiz is definitely someone who can not see a girl associated to him have her own identity & individuality. So far he has played with Arzoo's feelings only because he found her vulnerable & knew that she relied on him emotionally but now when she was breaking free from that cycle of manipulation, he couldn't stand it. I really wish to see when Arzoo will realize that she is better off without Noraiz & probably give him a piece of her mind!
Shaista's entire family was supportive of her but she only had her grandmother left to be convinced. The smile that her grandmother gave when she left was Shaista's yet another win. It came as such a pleasant surprise how Shaista's father was being treated by everyone around him, it strengthened his faith in his daughter & he knew that she picked the right path for herself. Wali Mohammad's reaction was priceless when he found out that Shaista made it through the exams whereas he couldn't. All these moments bring in the right amount of comedy that is required to add more layers to every scenario.
Pariwesh's father knows that he has to be discreet about it but the way the news made it to the head of the tribe was again a realistic portrayal of how things roll in close-knit communities. All it took was a spill from the postman & Sardar figured out that Jamal was up to something. The scene where the entire family watched the TV together was really nice. The way Pariwesh had big dreams related to Army in her eyes was beautiful. She is doing it for herself but more than that, she is doing it for the man who believes in her; her father, which is absolutely sweet.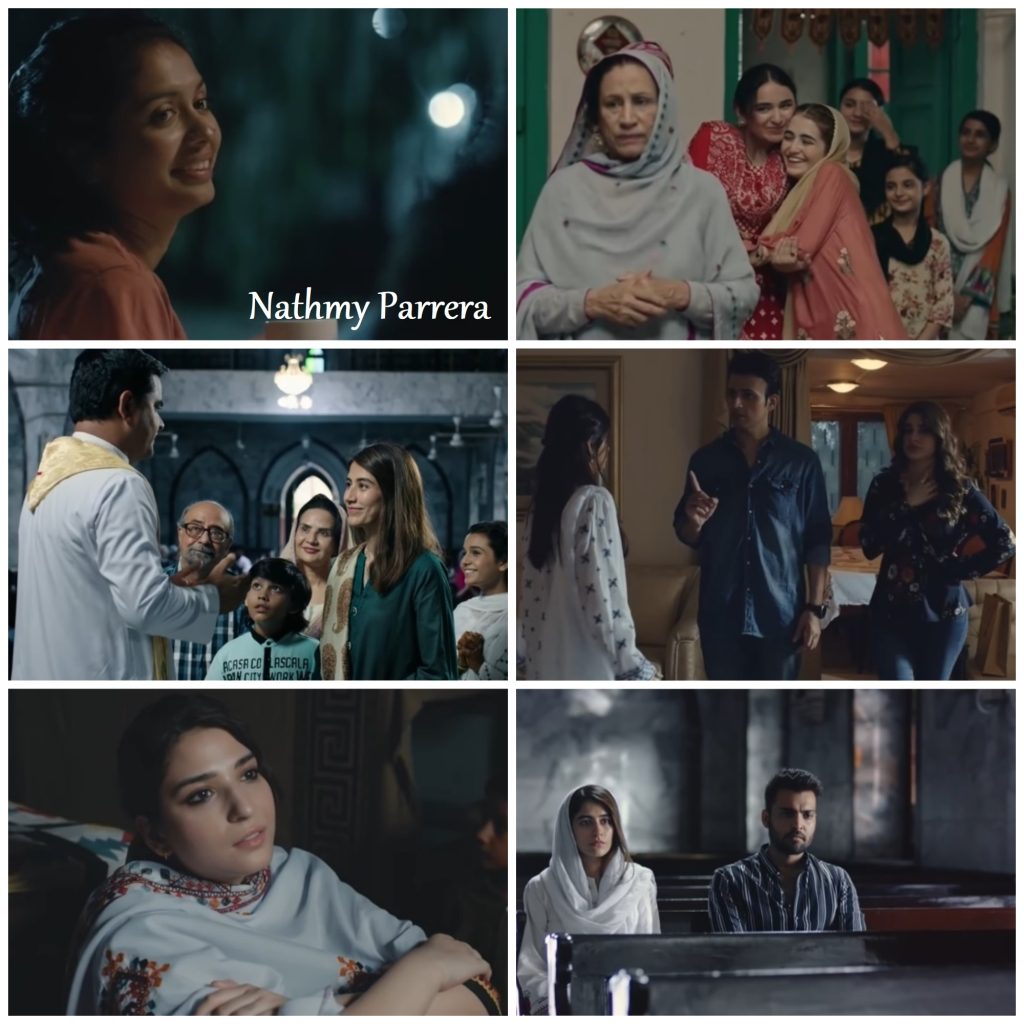 So, Rabia & Mahjabeen's backstory got revealed a bit. They were not just friends but best of friends back in the day, because of which Rabia considered Mahjabeen for her brother Daniyal. The conversation both the girls had kind of suggested that Mahjabeen too had high regard for Daniyal but maybe she never saw him that way & that turned out to be the reason why Mahjabeen & Rabia drifted apart. It will be interesting to see how they both will resolve their issues & become friends again.
Nathmy Parrera (Yehali Tashiya) got introduced in this episode. She has been selected to train at PMA Kakul for 6 months. Her introduction was thorough & the backstory was touching too. She is not just going as a trainee but has an emotional connection to Pakistan because of her late father who was affiliated with PMA as well. Nathmy also has another reason to be keen about her visit to Pakistan because she wants to find her father's long-lost friend Majid & wants to reconnect with him. The acting of Yehali was effortless & she brought in a new level of freshness & dimension to the story.
Refreshing & Impactful
This episode of Sinf e Aahan was again power-packed with so many interesting & amazing scenarios unfolding one after another. The main lead deserves all the credit for holding the interest of the audience but the supporting cast in this drama deserves full points too for being so convincing in their portrayal. It just goes to show how all the actors associated with this drama put their heart & soul into this project to make it unforgettable & impactful. They all have succeeded. The producers & the director along with the writer should be extremely proud for bringing something so special & fresh to the table. Please share your thoughts about this episode of Sinf e Aahan.
Keep Supporting,
Cheers,
Zahra Mirza.