Winters are fast approaching and if you're looking for a place to enjoy the cold days ahead and enjoy some winter sports, check out our list of ski resorts to visit:
Malam Jabba Ski Resort (Hindu Kush range, Swat Valley)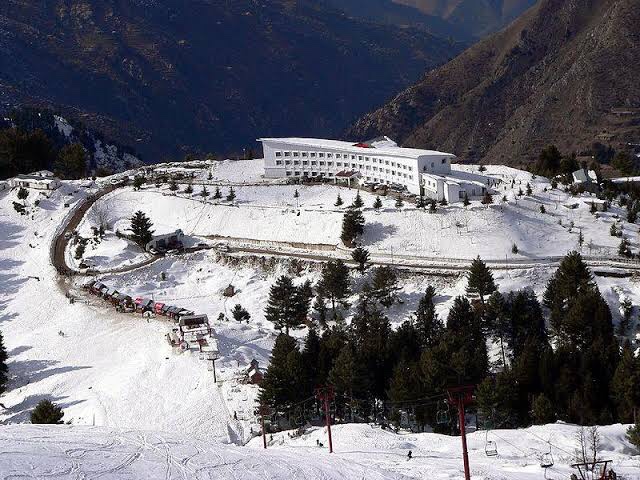 Malam Jabba Ski Resort is located in the Hindu Kush range of Swat Valley at about 300 km from Islamabad which roughly takes six hours to reach from the capital city by road. It is located at nearly 1000 feet above sea level and is one of Pakistan's most beautiful and oldest ski resort. Many national and international skiiers come to Malam Jabba Ski Resort during the season. The ski season in the resort starts from January and ends in March.
During heavy winters, when the snow is thick and firm, the resort is a skiers delight for enjoying snow sports. The resort offers snow tubing, skiing and skating as some of it's sports. While not only professional skiiers but also beginners and kids can enjoy snow sports at this luxurious resort. Malam Jabba Ski Resort also offers chair lift services from which you can enjoy the view of the resort from a different perspective. It also has two trekking areas for the adventure lover to climb up the mountains while a five star hotel with 50 plus rooms is being built in the area for overnight stays.
Naltar Ski Resort (Naltar Valley, Gilgit-Baltistan)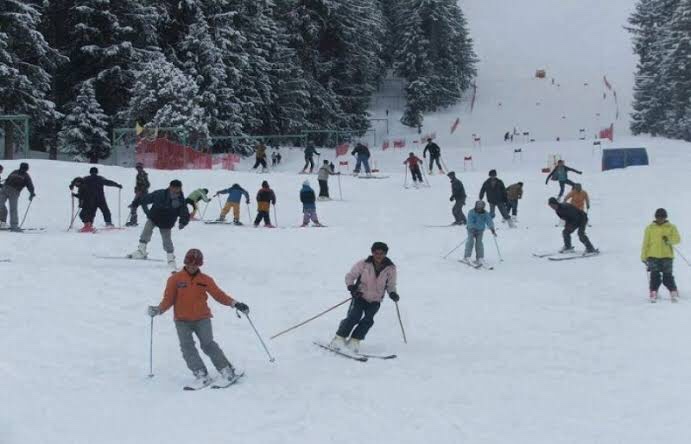 One of the most popular ski resorts in Pakistan, Naltar ski resort is located in the Karakoram mountain range of Nalyar Valley in Gilgit Baltistan at about 3000 metres elevation. It has also served as the main facility for the Ski Federation of Pakistan. The National Ski Championship of Pakistan took place in Naltar Ski Resort which hosted international and national skiiers who performed many different ski sports. A range of sports and activities which can be played here include snowboarding, ice skating, ice hockey and various others.
Nathia Gali Ski Resort (Nathia Gali, Khyber Pakhtunkhwa)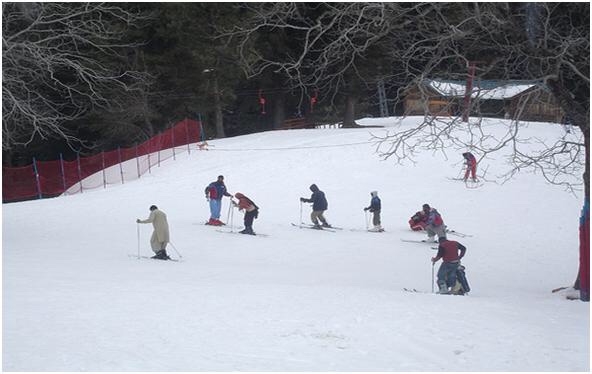 Nathia Gali Ski Resort is one of the most visited ski spots in the country especially because of it's convenient location for those residing in Islamabad. The distance from Islamabad to Nathia Gali is about 3 hours and also many people from different cities like to spend their winters in Murree and Nathia Gali. A ski lift is provided to people to take them to the skiing spot from Nathia Gali. The slope at the top which is paved for skiing is about 200 metres and gives breath taking views of Mushkpuri and Miranji top. The skiing season here is from December to January. It is an enjoyable and exciting experience especially for winter sports lovers.
Fairy Meadows Ski Resort (Fairy Meadows, Diamer District, Gilgit-Baltistan)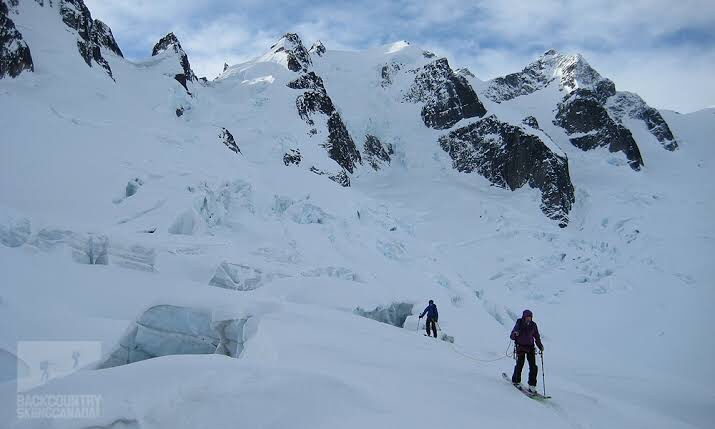 Unlike the Nathia Gali Ski resort, Fairy Meadows Ski Resort is not accessible by chair lift and one needs to trek to reach there. From the resort, you can bask in the view of the majestic snow covered mountains of Nanga Parbat. Fairy Meadows Ski Resort is best utitlized as a skiing destionation from mid of December till March.