Sana Javed is in hot waters after model Manal Saleem came out with allegations of unprofessionalism and misconduct against her. This opened a Pandora's box as more and more makeup artists, stylists and models came forward to share their experiences regarding her misbehaviour with them. Check out complete details of allegations against her here: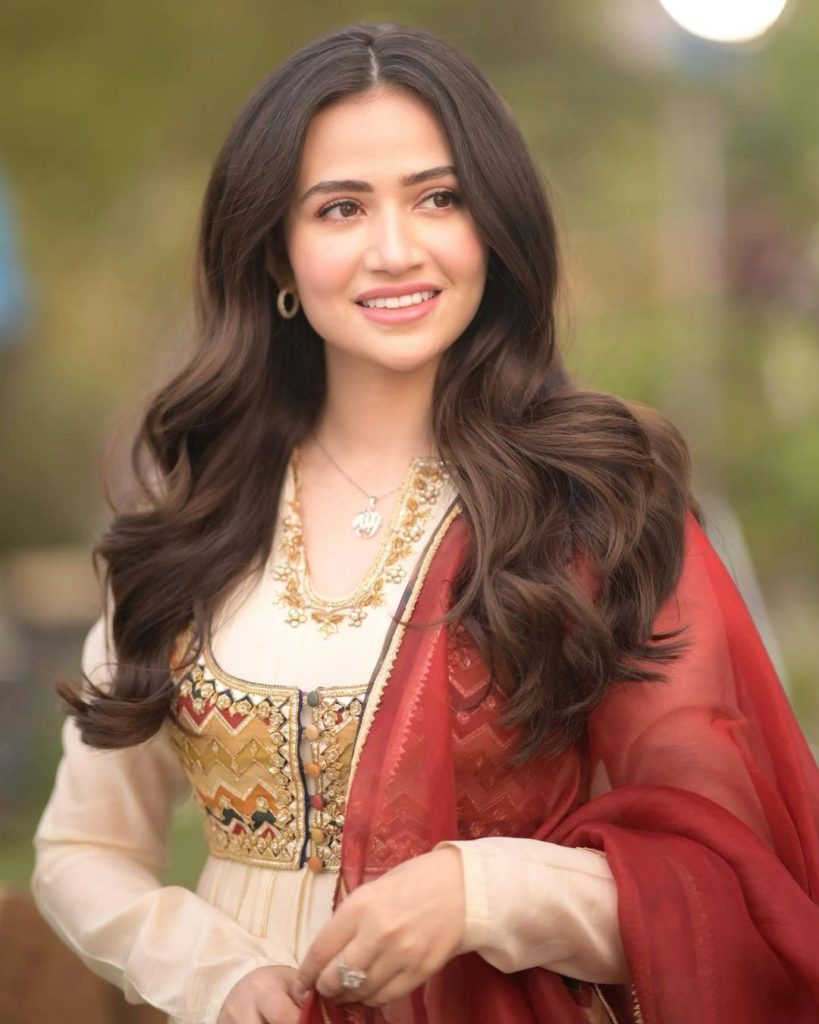 After countless allegations against her, Sana Javed put out a statement and served a legal notice to people accusing her of bad behaviour on sets.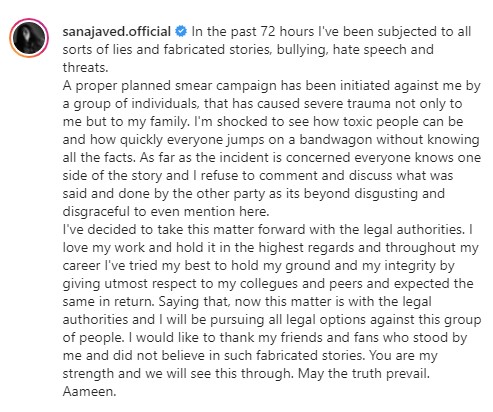 Now, actress Sonia Mishal has come forward sharing her experience with Sana Javed and said that she is a witness to how Sana belittles makeup artists or even gets hem fired. Sana Javed was supposed to work with Sonia Mishal in Neeli Zinda Hai.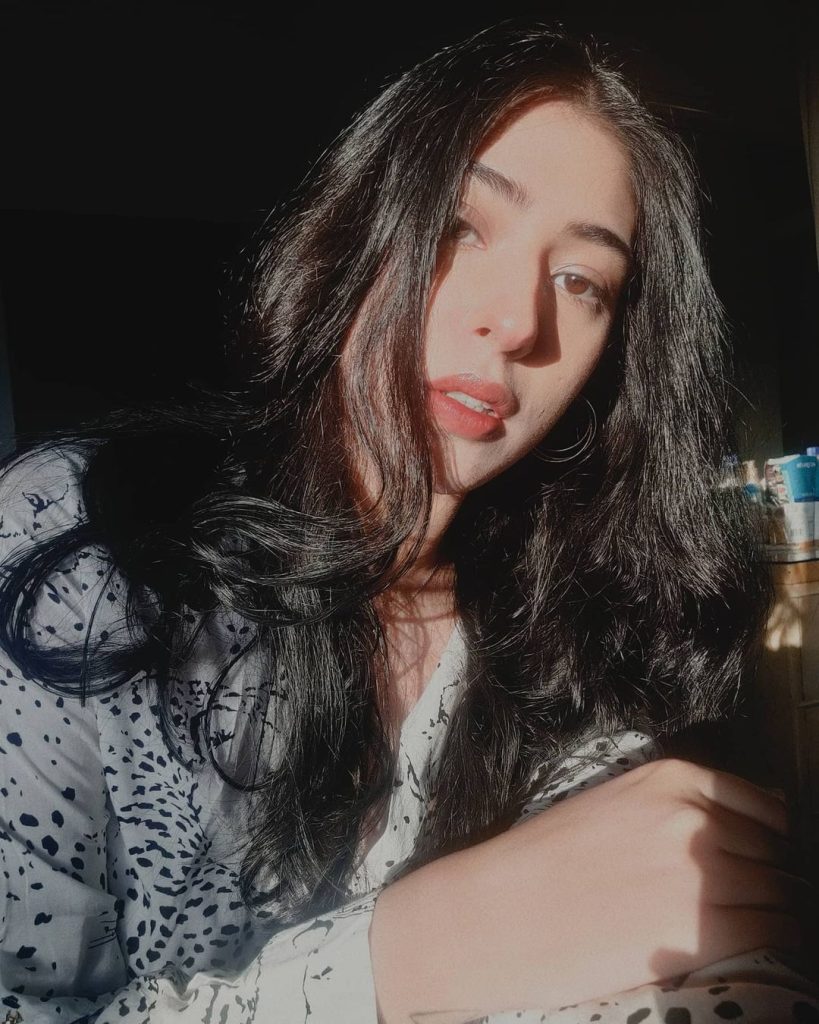 She was later mysteriously replaced by Urwa Hocane. Sonia has now cleared what actually happened then. Check out: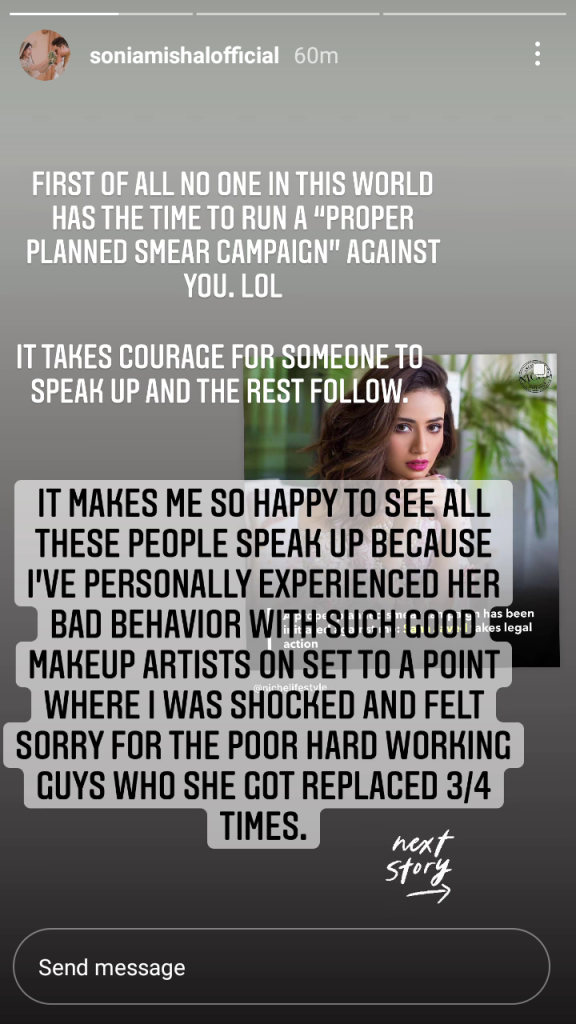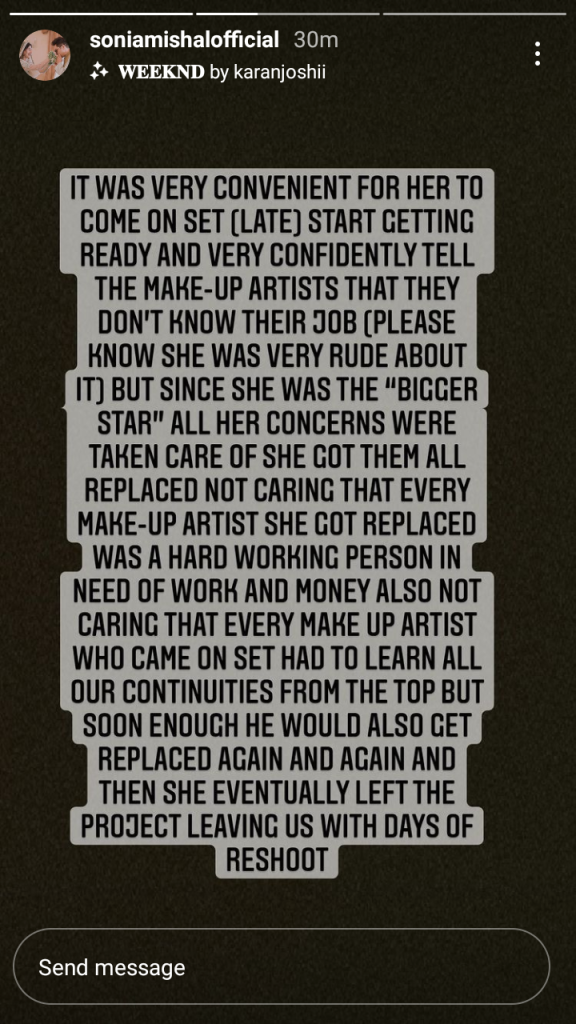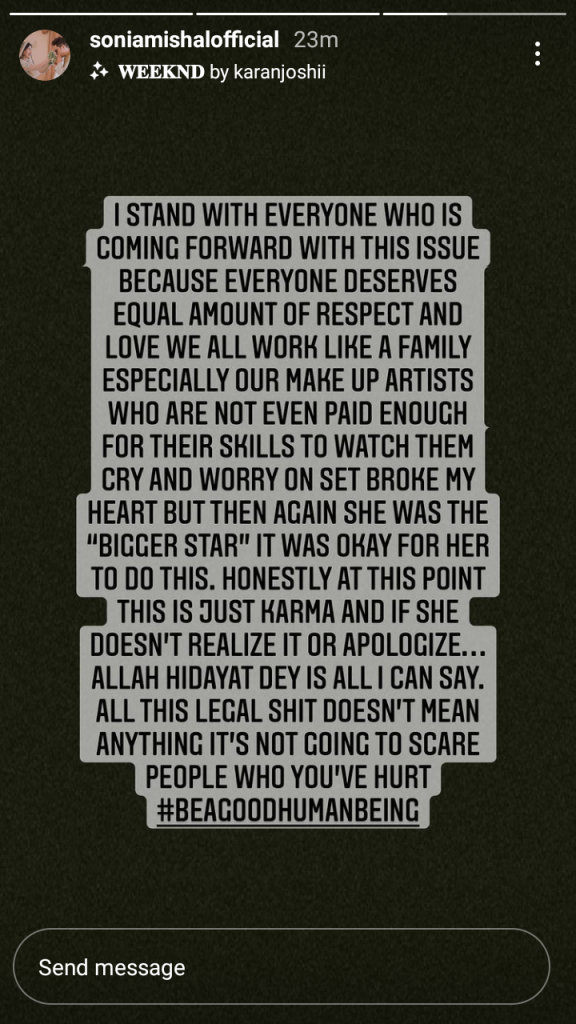 Faysal Qureshi's daughter and stylist Hanish Qureshi has also come out with allegations against Sana and revealed that she was also removed from a project because of her: