Tonight's episode of Tau Dil Ka Kya Hua had some really important developments to its credit. The first half of the episode focused on the relationship between Faris-Lubna and Tipu-Zoya, at this point watching Faris changing his mind yet again about who he wants to get married to is getting terribly annoying since so far he has been romantically involved in some capacity or the other with every woman he has spent some time with. Although Faris' character didn't have a lot going for it before too but Sami Khan's performance made it as likeable as possible. Tonight however, Faris' dialogue did not resonate with me at all since he isn't the right person to lecture someone about the importance of marriage. Lubna was also introduced as a sensible woman but all of a sudden she too is making some really important decisions only because she wants Saif to suffer. Although, I am pretty sure that this marriage won't take place but even then the fact that Faris is actually bent on going ahead with it just to prove a point is terribly off-putting. The relationships between all these characters have always been complicated but with this episode they got even more intricate than before.
Lubna and Siraj uncle's scenes together were the most important scenes in this episode. Also, the conversation between Tipu's father and step mother suggested that there was more to this track. This particular scene piqued my curiosity and right now Siraj uncle's track is the reason why I will be tuning into this show next week. Even after all these weeks, the viewers know absolutely nothing about Faris' background therefore I am also waiting to find out how are Faris and Siraj uncle related to each other. The fact that Lubna knew everything all along came as a big surprise. Her conversation with Siraj uncle revealed a great deal about Siraj uncle's background and there were a lot of questions which were left unanswered.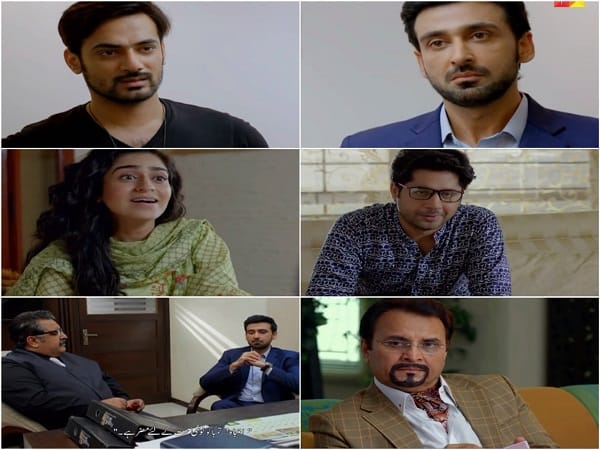 Tipu and Zoya's track has also been intriguing throughout and Imran Ashraf's performance has always been the highlight of this drama. Noor Khan and Zahid Ahmed are the only two actors who have not been able to do justice to their characters. Zahid Ahmed's performance is always the same no matter what role he is playing which is terribly disappointing. Noor Khan has also failed to breathe life into her character although the character itself is interesting enough. The director Shahid Shafat has also given this drama the right treatment otherwise it would have lost its charm a long time back. Even when some of the tracks disappoint you, the direction never fails to impress. Having said that, I feel that this drama should end soon since some of the characters are losing their appeal altogether with every passing week.
Overall, this wasn't the best episode of Tau Dil Ka Kya Hua but it definitely gave me a reason to tune into this show next week since the connection to the characters and their stories is still intact. I hope that all the tracks will be wrapped up nicely without stretching the story.
How many of you watched tonight's episode? Do share your thoughts about it.
Ayeza Khan – Biography, Wedding Pics, Daughter, Dramas, Danish Taimoor