Tonight's episode of Tau Dil Ka Kya Hua was full of surprises and it was the kind of episode which keeps you at the edge of your seat. Like all the other dramas written by Khalil-ur-Rehman Qamar this one too is headed towards an interesting ending even though all the tracks have been so complicated throughout that a satisfying ending seemed impossible till now! Many important secrets were revealed in this episode and each one was more surprising than the other. Faris' character has been intriguing throughout and the way Sami Khan has translated this character on screen has been absolutely phenomenal. Even though Faris' "habit" of falling in love with every woman he spends a little time with is just plain annoying but Sami Khan's subtle performance makes this character likeable. Also, the fact that Faris knew everything all along yet he decided to play along was a really interesting development. In every episode, one of the characters shows a different side which changes the way you look at that character to a large extent. I have to admit that for the first time tonight, I actually felt for Saif and liked him a little too only because he decided to change his mind after knowing the truth.
Like every other episode of this drama, this one too asked for your undivided attention! The details which Faris shared with Lubna about his father's picture also raised questions about the relationship between Faris' father and Tipu's mother. There is a lot which the writer will reveal in the upcoming episodes therefore these last few episodes are bound to be happening! Siraj uncle's character has always been extremely likeable and like most of the characters in this play, it has been appealing as well. Now that we know what the relationship between all these characters is the story has taken a brand new turn. Most of the conversations between Lubna and Faris tonight took place in the car and I was wondering if they would end up having an accident but thankfully these scenes did not take a clichéd turn.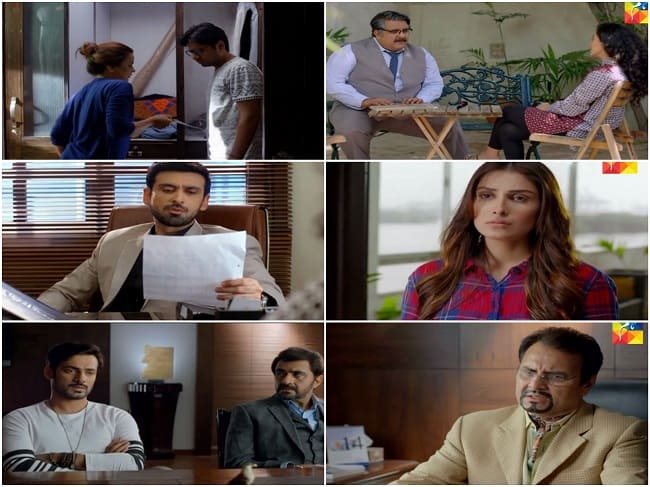 I have praised the director Shahid Shafat in all my reviews and I always feel the need to appreciate his creativity and skill even more every time I watch a new episode of this drama. The overall feel of the play couldn't have been better. Also, the person in charge of the previews deserves special acknowledgement since these previews are always misleading in an intelligent manner. The preview of this episode gave the impression that Siraj Uncle was the one who got shot but that was certainly not the case. This scene was directed faultlessly! It was the kind of scene which you see only on the big screen. Although Tau Dil Ka Kya Hua never got the attention or appreciation it deserved but I was hoping that some of the actors and the director in particular will be acknowledged by those people who shortlist names for giving away awards at the end of every year but so far that is not the case!
Overall, this episode was happening and right on point! It ended too soon and left me with a lot of questions. The preview of the next episode promised more drama! Can't wait to find out how this drama ends.