Opening Thoughts – Bitter Sweet Feeling:
Ohkay so, one of my favourite drama from the current lot came to an end tonight. To be honest, it's a bitter-sweet feeling; sweet because of the note at which it ended & bitter because I won't get to see my favourite characters next week. Tawaan was the kind of drama that had this positive vibe to it & I am glad they kept it intact right till the end but yes, there were a couple of things which I wish I could change about the last episode though but I am feeling happy at the happy ending that Maryam & Shehroz got.
They Finally Had A Happy Ending:
Maryam was unsure but still she had made up her mind that she wanted to part ways with Shehroz. Even though Shehroz came to explain himself but Maryam didn't give him a chance because in her mind, she was pretty sure that she meant nothing to Shehroz & that he didn't even love her.
Zaman continued to brain feed Maryam against Shehroz because he actually assumed that after getting a divorce from Shehroz, Maryam will agree to get married to him. In the last few episodes, I did find it a bit awkward seeing Maryam spending time with Zaman. She had spent enough time with Zaman before to know the kind of person he was & there she was, relying on him emotionally thinking Zaman will give her an honest advice. Maryam's involvement in Zaman's life even before finding out about Shehroz's revenge was not too convincing. Maryam believed in doing good but the fact that she chose to support Zaman by curbing Shehroz's feelings about it kind of riled Shehroz up a lot more too. Maryam continued to show support to Zaman which actually didn't sit well with Shehroz & that is why he found it even harder to forgive Zaman. So, Zaman once again tried to make Maryam believe that he had changed for good & that he was nothing like how he used to be but unfortunately, he couldn't back his tall claims up.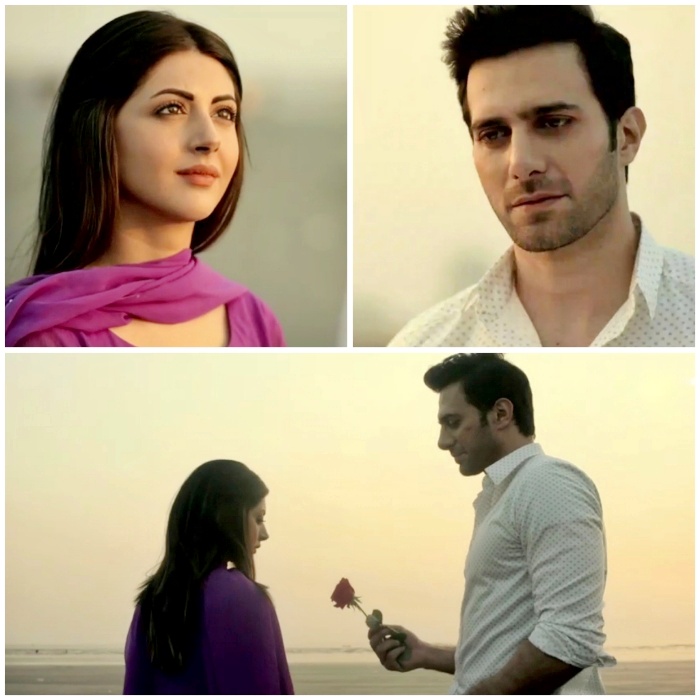 Maryam heard everything that Shabana & Shehroz said to each other about her. That was the moment when she for the first time actually got to know what was in Shehroz's heart & what she meant to him that is why without saying anything, she left to be able to gather her thoughts once again & introspect about whether she wanted a divorce or not.
Shabana finally realized that she was destroying Shehroz's life by burdening him with Mano's death – something that was inevitable & something that was a reality which Shabana should have accepted long time ago. Shabana not only realized that Shehroz was struggling but she also understood how Maryam had earned a place in everyone's heart for herself with her love, patience & kindness. Shabana realized that she would get nothing out of holding Shehroz back from living his life to the fullest with Maryam, his lawfully wedded wife & that is why in the end it was Shabana who forced Shehroz to apologize to Maryam one more time & not give up on his marriage come what may.
Zaman, being an egoistic man couldn't accept the fact that Maryam was ready to go back to Shehroz. Zaman couldn't take rejection one more time that is why he pulled the trigger. Shehroz finally got to pour his heart out to Maryam & that is when she made him realize that hatred & love couldn't co-exist in one's heart, they could not go hand in hand. Maryam told Shehroz that he had to let go of the anger & hatred that he had for Zaman in order to live a life full of love with Maryam. I absolutely loved their dialogues & everything that was shown after that – Shehroz & Maryam leading a normal life, sharing a healthy relationship where now Shehroz was making sure to let her know that she meant the world to him & that she could finally rely on him emotionally.
The thing I felt wasn't important & could've been ignored was Zaman's suicide. I think they shouldn't have shown him altogether, kind of leaving an open ending to his character up to viewer's imagination. Showing that Zaman chose to kill himself was definitely not needed because everything else in Tawaan was absolutely convincing, real & fell in its right place. I also wish we could've seen that final bickering of Tabinda & Irfan or just both of them having a hearty conversation with Maryam & Shehroz. Now when the dynamic of their family was settled, Tabinda & Irfan were nowhere to be seen & I honestly missed their presence in the last episode. It would've been an icing on a cake seeing all of them together as one happy family because in the entire episode it was suggested so many times that their house was empty & the entire family fell apart, so one such scene was necessary to show them all together & happy as ever!
Closing Thoughts – Simple Story Done Extremely Well:
Overall, watching Tawaan was an appeasing experience. It gave us some very beautiful moments & showed how two complete strangers became so close that the idea of being away from each other broke their heart into pieces. Moomal Khalid was beyond impressive in Tawaan & Emaad Irfani gave his best performance so far in this drama. Their chemistry was subtle but still quite evident & beautiful. All the characters were amazing too, they all had an important role to play & they contributed in making this drama complete. Tawaan's story, its characters, dialogues, situations were well-written. Dramas like these show that if a simple story is executed well, it turns into a great show. I have nothing but only good things to say about Tawaan & I will remember this drama for a very long time. Please share your thoughts about the last episode of Tawaan.
Keep Supporting,
Cheers,
Zahra Mirza.