The Ban On Geo TV Is Null and Void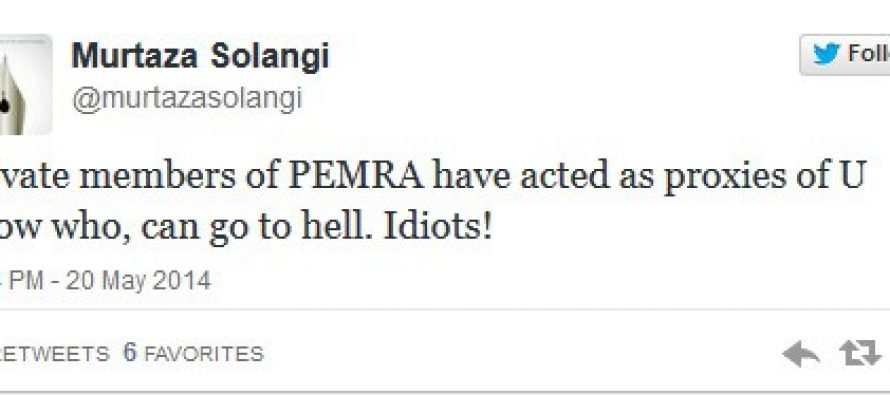 Pakistan Electronic Media Regulatory Authority (PEMRA) committee suspended the licenses of three television channels, Geo News, Geo Tez and Geo Entertainment, owned by the Geo TV network due to the recent controversy. However, after an hour of statements and counter-statements and utter confusion, the management of the authority said that the meeting itself was illegal, adding that any decisions taken by it were null and void.
The senior journalists and people attached with the media expressed their sentiments on Social Networking Sites. Most of these people were against this ban because of different reasons. Here is what they had to say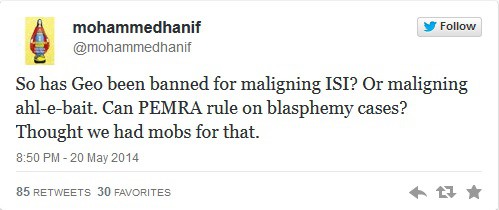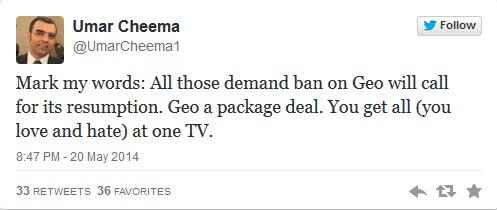 The ultimate decision on the revocation of the licenses will be announced on May 28, when the next PEMRA meeting is to be held which will also be attended by government representatives.
Mir Shakeel, the owner of the channel said in a petition that why wasn't action being taken against ARY channel. Shaista has apologized 26 times but on the other hand ARY aired the same programme 60 times.
He also said that because blasphemy laws have become more strict, there was a tendency to label the accusation of blasphemy by Muslims against Muslims for settling their scores.
He said that he did not play any role in script writing, production or direction of the said episode even then he has been implicated in the case.
Source: Dawn News
---