This world never was an easy place for women but undoubtedly this struggle for survival has become a hundred times harder in today's world or may be it always was this hard and it's only now when women who were wronged have spoken for themselves and have forced us to open our eyes and see the truth that we so conveniently had closed our eyes to for centuries. The need to talk about where we went wrong has never been more relevant than now and there is no better medium to spread awareness than media, be it electronic, social or print.
As much as we need movies and plays telling stories of rape, sexual harassment, domestic violence and honor killing we also need stories that inspire. Women who have fought against all odds and have achieved the un-achievable. As much as the dark side of this society needs to be shown constantly we also need to show the audience that there's still hope and that no dream is too big. Women who did not comply to the society's definition of what a woman can and can not do, women who did not let their gender decide their limits, women who are the epitome of freedom and women empowerment.
Today we celebrate such women and their courage. Here's a list of stories that need to be told through our TV serials and cinema.
1-Syeda Ghulam Fatima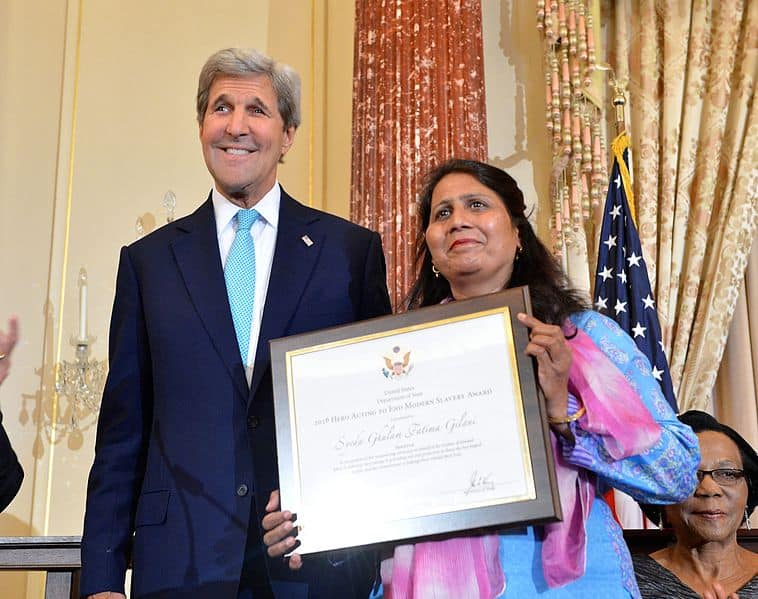 The first time I heard of this superhero of a woman was when Brandon Stanton (the owner of photo-blog Humans of New York) shared her story and helped her raise $1.3 million for her organization, Bonded Labour Liberation Front Pakistan (BLLF). I had never heard of this brave woman or her cause ever before and that makes me terribly sad as I wonder how many other Ghulam Fatimas are still unsung and uncelebrated.
Fatima holds a master's degree in Political Science from Punjab University. She has been campaigning for worker's rights and against bonded labour in Pakistani brick factories, kilns. She has been threatened, attacked, and wounded because of her activism. Through her organization, the Bonded Labour Liberation Front, Fatima has established Freedom Centers where workers can go for protection and legal counsel. She is the elected General Secretary of Bonded Labour Liberation Front Pakistan. Alongside her husband, Fatima runs BLLF from a storefront in Lahore.
She helped to release more than 80,000 bonded laborers in Pakistan from all provinces since her engagement, and trained more than 600 women in alternative skills for poverty reduction. In September 2015, Fatima was awarded a Clinton Global Citizen Award for "leadership in civil society" in New York.
2-Shamim Akhtar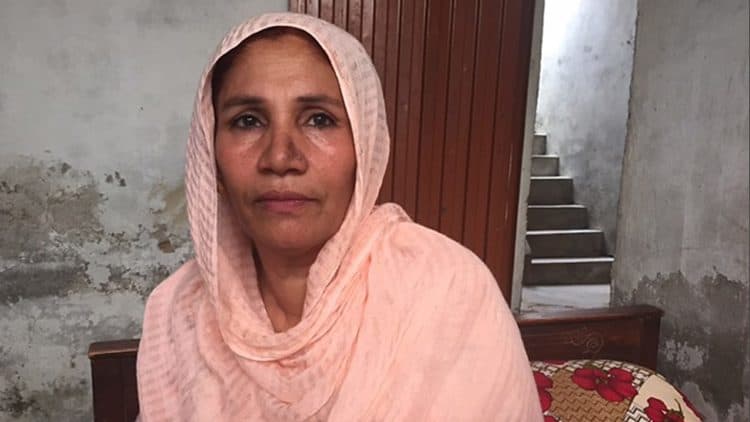 Shamim Akhtar, at 53 is Pakistan's first female driver; she is one such example who decided to go against all odds to make both ends meet for her family and adapted to a role skewed toward gender based obstacles. Married off at 17 years, she quickly found out that she had to fend for herself and her children. In the face of considerable financial hardship, Shamim relied on her own intelligence and strength to take care of her children and marry off her eldest daughters. Her husband was never around, and left her for another woman.
She attributes her success to the Islamabad Traffic Police Training course that paved the way for her to show her the possibilities of being able to drive heavy vehicles as she had gained an excellent road sense and courage to defy all stereotypes associated with driving vehicles. Her untiring efforts later helped her gain a public service vehicle license, making her the first Pakistani woman licensed to drive trailers, tractors and trucks.
3-Samina Khayal Baig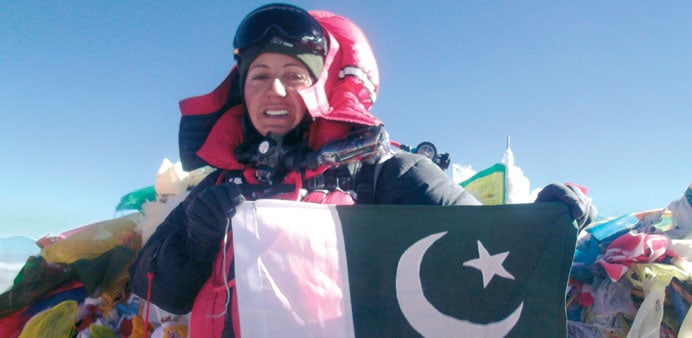 Samina Baig comes from Shimshal village in Hunza Gojal, Gilgit–Baltistan, Pakistan, and was trained in mountaineering from the age of 15 by her brother, Mirza Ali. She is a student of Arts and began climbing when she was merely four years old. She is a high-altitude mountaineer who in 2013 climbed Mount Everest and then all Seven Summits by 2014. She is the first and only Pakistani woman to climb Everest and the Seven Summits. She is also the youngest Muslim woman to climb Mount Everest, having done so at the age of 21. Samina was the first to climb the peak Chashkin Sar (above 6,000 meters) in Pakistan in 2010, which was later renamed Samina Peak after her. She reached the summit of 'Koh-i-Brobar' ('Mount Equality') in 2011. Besides the Himalayas, Baig has been employed as a mountain guide and expedition leader in the Hindu Kush and the peaks of Karakoram. Baig has been a professional climber since 2009.
4-Kulsoom Hazara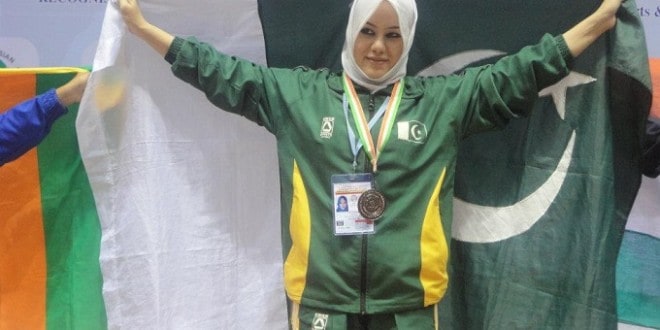 Kulsoom Hazara, is a young enthusiastic, passionate and determinant Pakistani karateka who belongs to 'Hazara Community' located in Baluchistan. She is first female 'karateka' to represent Pakistan at international competitions. Despite of inadequate facilities and resources she is very optimistic about her future and vows of winning more medals for Pakistan. She participated in the 2012 Asian Championship, squaring off against fighters from various Asian countries. She is national Karate champion since 2003. She previously represented Pakistan in many international karate events like Islamic games, Asian and south Asian games and won many gold medals for Pakistan. Kulsoom is the only female player in Pakistan karate team who has hat-trick for wining 3 gold medals in 3 competitions and is still holding her record. Recently she took 2 gold medals in south Asian karate championship in new Dehli India and 3 gold medals in national games Lahore.
5-Sabia Abbat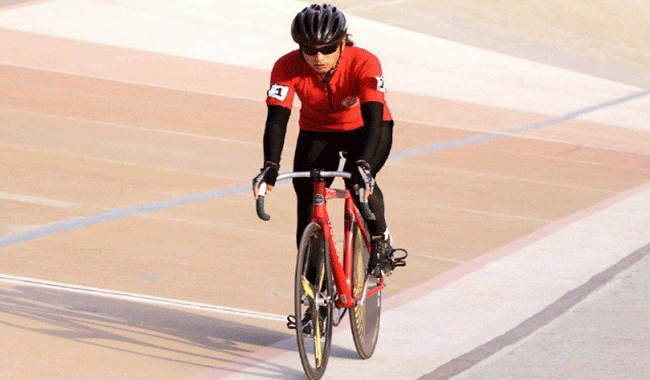 Born and bred in Haripur, Sabia Abbat became the first woman from Hazara division to win the National Cycling Championship in 2013. Being a sports enthusiast at college where she represented the institution in various competitions helped. She saw a cycling competition in 2011 in Pania where the women could barely ride bikes and decided that this was a skill she wanted to learn. Back home, in Haripur, she practiced on her uncle's cycle, fell a lot but kept at it. The cycling championship has nine events, six of which are held on a velodrome while three are on the road. Haripur has no facilities for training in cycling so for serious practice Sabia has to travel to Lahore. Sabia holds a Bachelor's degree in physical education. She has been a National Champion, an army athlete and an inspiration and her journey is far from over.
6-Nergis Mavalvala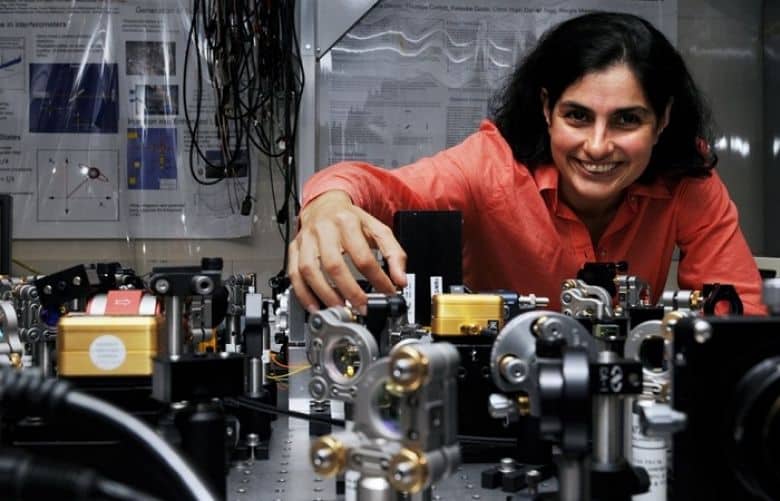 One of the most recent Pakistani woman to hit the international news headlines has been Karachi-born quantum astrophysicist Nergis Mavalvala, Associate Department Head of Physics at MIT, and a member of the team of scientists that announced the scientific milestone of detecting gravitational waves, ripples in space and time hypothesised by physicist Albert Einstein a century ago.
Dr Mavalvala worked with researchers at the US-based underground detectors Laser Interferometer Gravitational-wave Observatory (LIGO) Laboratory to build sophisticated sensors to detect gravitational ripples created from the collision of two black holes some 1.3 billion years ago and had been hurtling through space to reach Earth on September 14, 2015. Dr Mavalvala, 47, attended the Convent of Jesus and Mary, Karachi, before going to the US as a teenager.
The article is already too long and yet this is the tip of the iceberg only there is so much more to where this comes from. Pakistani women are superheroes in true sense of the word and it baffles me why we do not celebrate these women and their stories as much as we focus on the stories that show women as the victim. We hope we get to see more plays and movies focusing on lives of these women in future. Let's celebrate women for the warriors they really are.