Lately there have been many cases when social media turned sour. Social media is a platform where people share their moments and thoughts with others but recently it has been more like a criticizing platform. First it was celebrities and now it's mango people too. In this digital age we as users have a huge power to ruin or build anyone's life through internet. Celebrities share their personal lives with their fans so they are bound to receive both love and criticism but trolling and criticizing publicly has been becoming a norm. All this has been rising which is building up controversies as there were three recent cases.
1) Urwa Hocane and Farhan Saeed not only attained attention for a public wedding but also amassed criticism. Many people on social media slammed the couple for the extravagance and encouraging consumerism with such a high profile wedding. The criticism was not limited to the celebrations but the dressing too. The controversy was rising with every passing day and that's when Mawra spoke about all this. Mawra came out in defense, she expressed her sincere sentiments over the hatred spilled by people. The whole controversy was put to rest after Mawra spoke out and closed the story.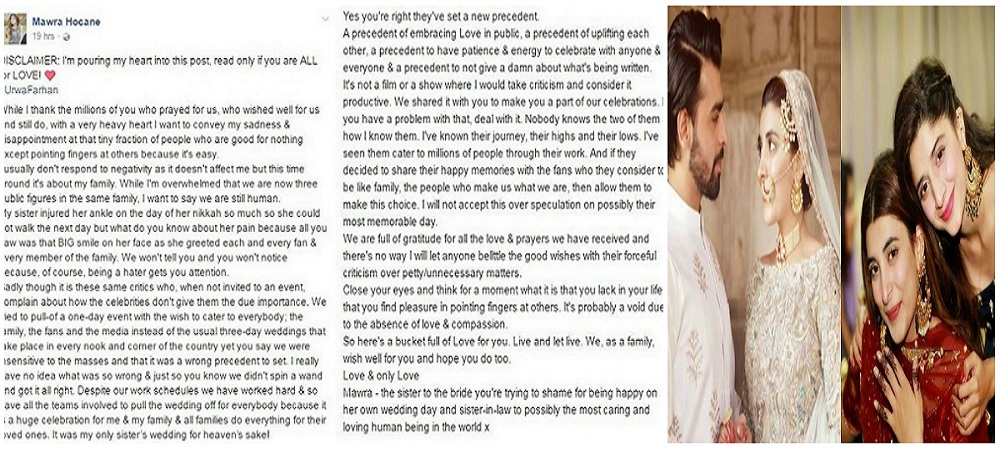 2) Yasra Rizvi got married to Abdul Hadi at the end of 2016. They had a simple ceremony, which emanated a sense of humbleness. Her marriage attracted a widespread criticism from social justice warriors, who use religion to comment on others. Abdul Hadi is 10 years younger than his wife, he's also in final stages of completing his masters degree. The Haq Mehr decided for the marriage was merely Namaz Fajr, and all these details led social media moral police to comment harshly on their personal lives. Yasra was inspired by Umm Sulaym and choose the mehr, which is absolutely accepted in Islam. She managed to speak her mind and shut all the haters through a video message. She even shared all this in a Facebook post.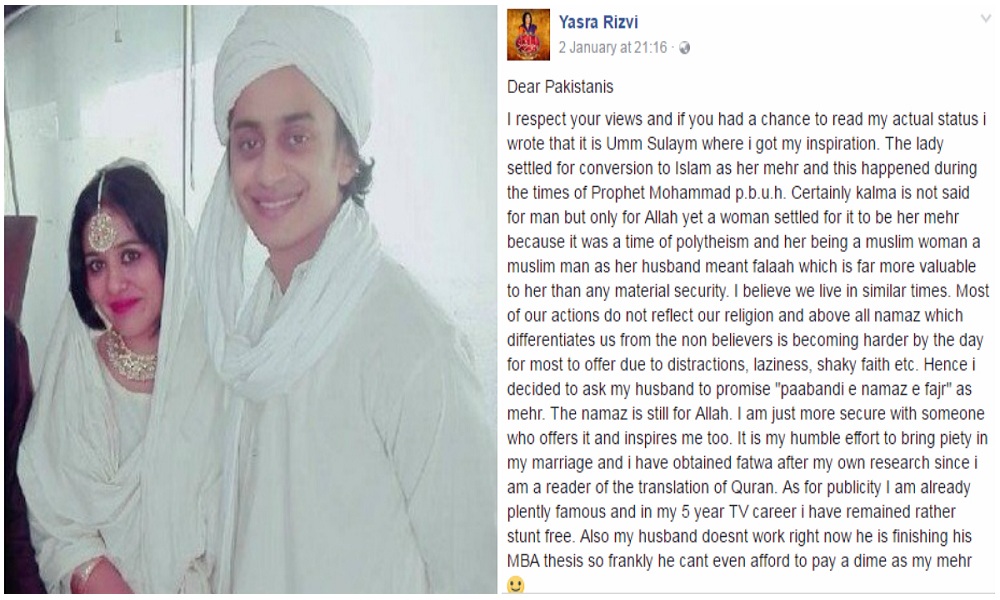 3) English is somehow becoming too important in our society, if one speaks wrong Urdu it doesn't even matter but if it's English, people make fun of others. The recent case was of an innocent college going girl who was interviewed in Murree, the girl out of excitement made a blooper and accidentally said something that wasn't correct but social media police works better than anything and they left no stone unturned to troll the girl. There were memes and all kinds of jokes made on her by some people and some hungry for likes pages. The girl is reportedly not even attending her college and people who trolled her intentionally or unintentionally, actually took away her confidence and hope.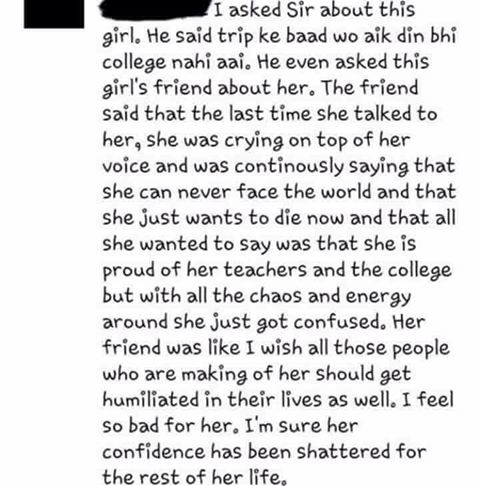 Rimsha Butt