Elma's father finally decided to put his foot down, Sunbal started 'questioning' Ramish like a typical fiancé, Zarbab decided it was time to give Elma a break, Javeria continued to pretend like Zarbab wasn't married and the episode ended with the scene everyone was looking forward to the most! Sharafat Begum's typical zalim saas behaviour got plenty of screen time yet again in this latest episode. The writer has managed to send the message across loud and clear therefore showing more of Sharaft Begum's unreasonable attitude towards her bahu is making this particular track extremely monotonous. It would be nice if Sharafat Begum did not get so much screen time and didn't have so many dialogues in every episode. She is a zalim saas who will never respect or love Elma – point taken and noted – can we please move forward now!
Zarbab clearly felt for his wife therefore he decided to give her sisters a call but he did not feel for her enough to take a stand for her in front of his mother. It was however good to see Waqar Ali saying the obvious – Elma was still his daughter and nothing could change that. The scene in which all these sisters were lying in the same bed with their father was really cute, went to show how close they all were and how different they were from Zarbab's family. Elma hasn't been to the doctor yet, something which I hope will be taken care of soon!! Zarbab supported Elma when her father came to pick her but at the same time he made sure he gave his mother a good 'explanation' for letting her go so that his mother did not feel insecure. The difference between the kind of life Elma has in her father's house and the one she has in her new house was highlighted yet again. After every meeting with Sharaft Begum Elma's father is even more convinced that he made the wrong decision for her daughter.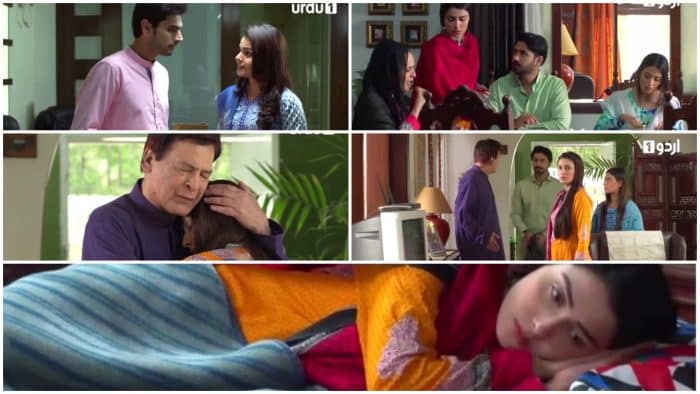 Ramish was shown preparing for his wedding but like he said earlier this is merely something which he is doing to please his parents and his heart is not in this decision. Sunbal questioned about Elma for the first time and now that she knows Ramish is going to be her husband, she is more interested in what is going on in his mind and would naturally want some things her way too once they get married. It is sad to see someone like Ramish who was so passionate about his likes and dislikes giving up like this.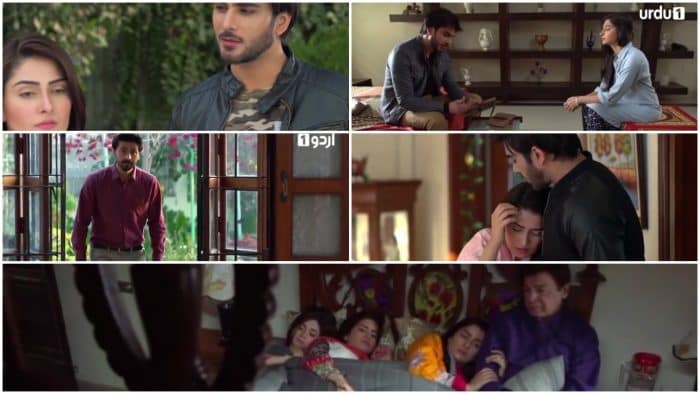 Unfortunately, this episode did not have anything new to offer. While all the tracks were covered in this episode, the story is moving forward at a very slow pace. Most of the conversations revolve around shadi shuda zindagi and every conversation in Elma's house revolves around her life after she got married. It is impossible to find flaws in the story, the direction, acting and production values are top-notch too but the must-watch factor was completely missing from this episode. It is time to add something brand new to the story, these conversations revolving around life before and after marriage and Sharafat begum's never-ending rants are getting monotonous.
The preview of the next episode showed more of the same! How many of you watched this latest installment? Do share your thoughts about it.
Fatima Awan