There are no words to describe the grief and shock of Pakistanis at the death of Amjad Sabri. Amjad Sabri was not only a legendary artist but also an incredibly humble and kind human being.
Our celebrities are also badly shaken up by this extremely saddening and shocking news.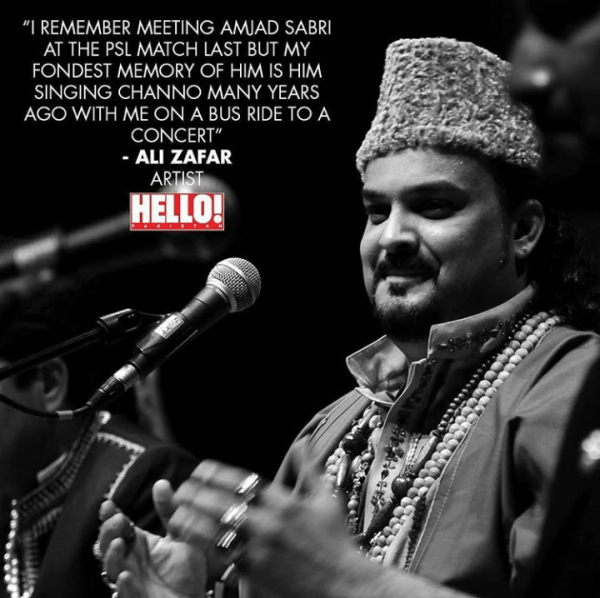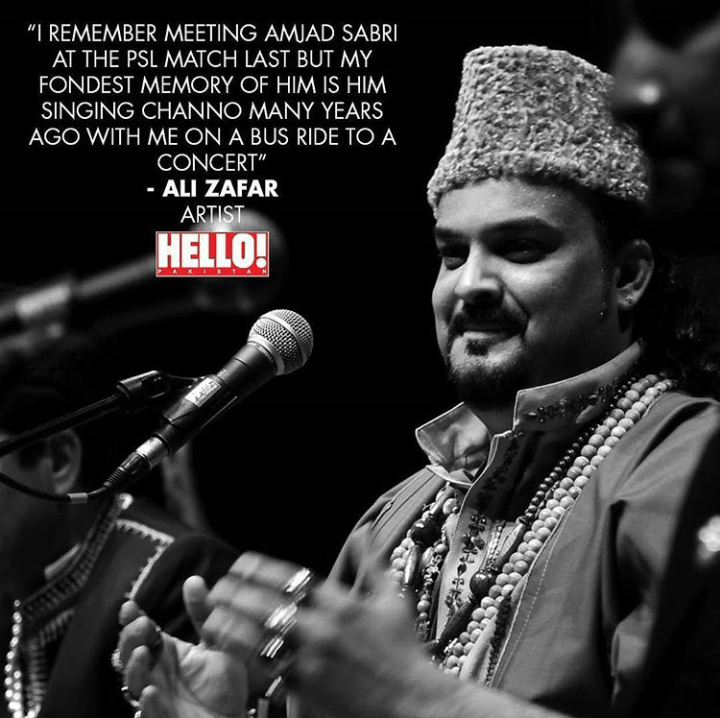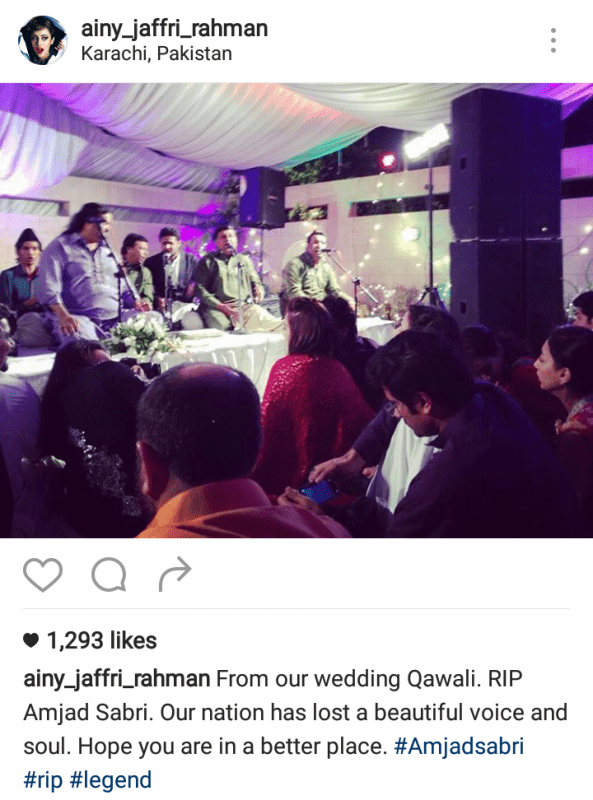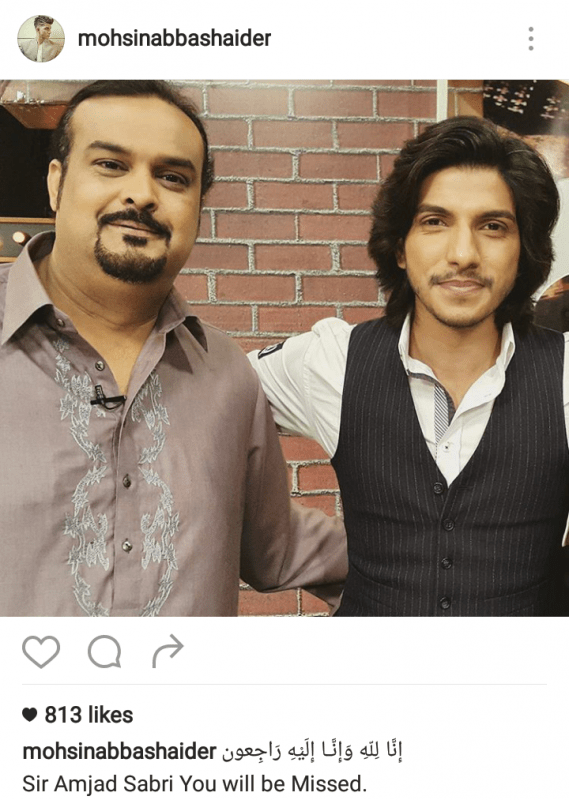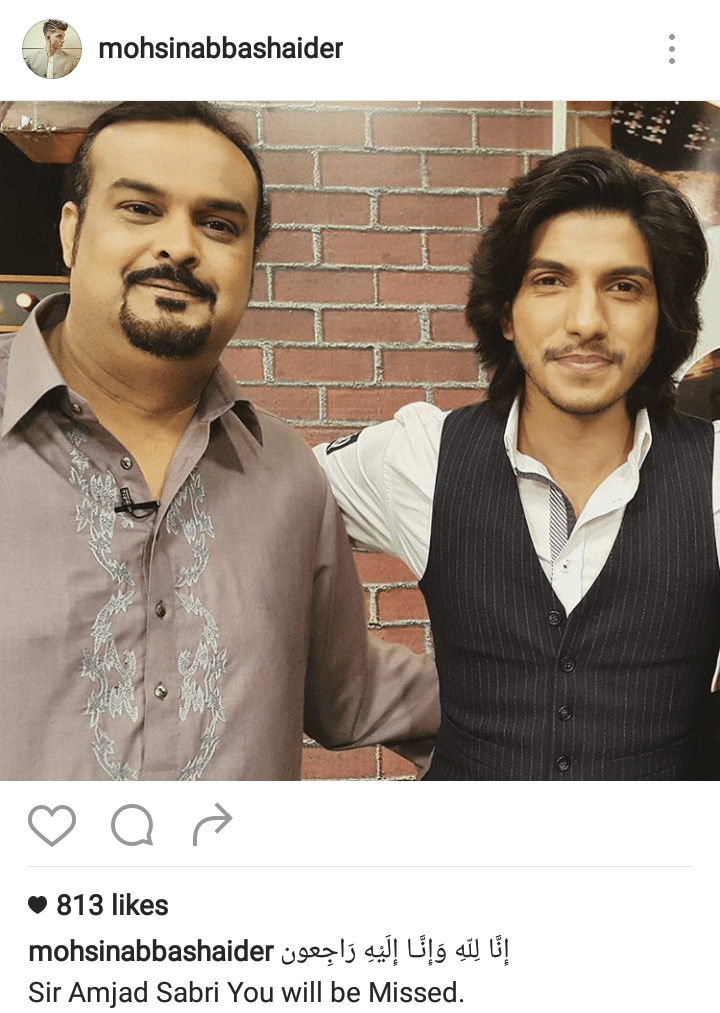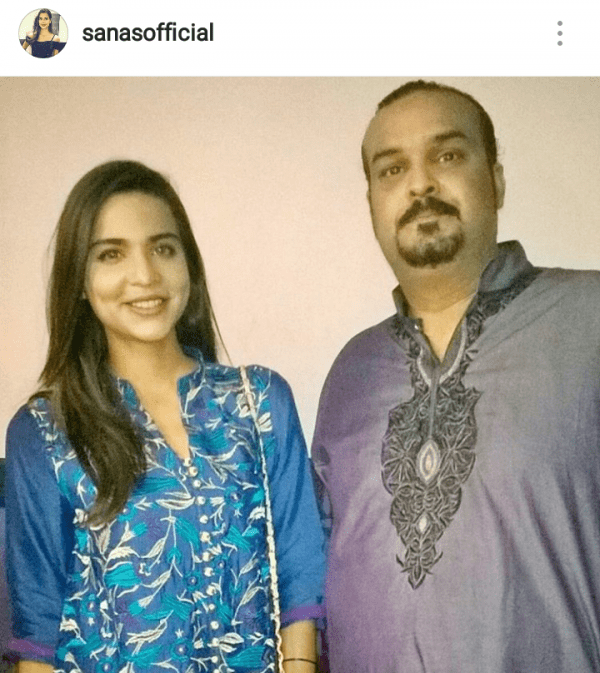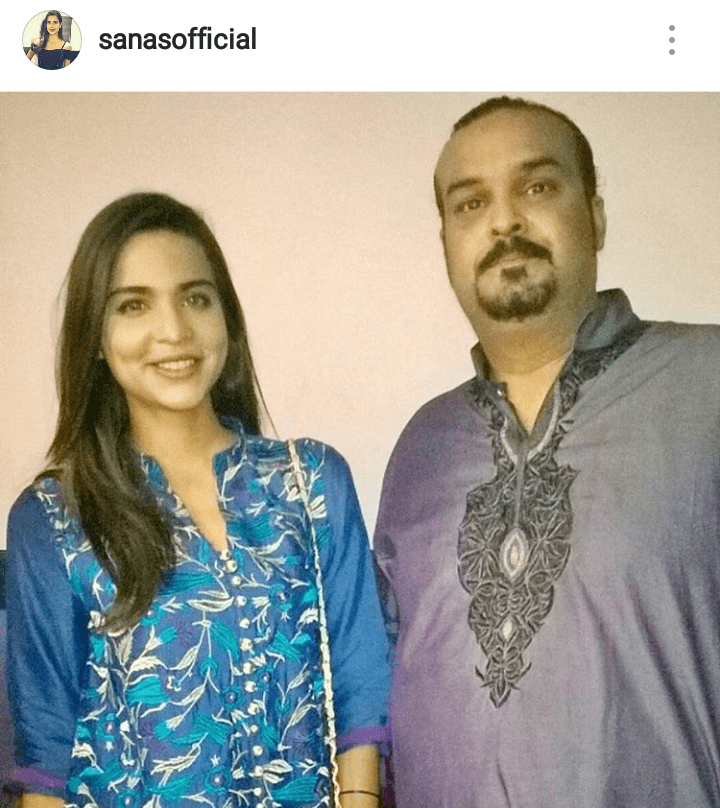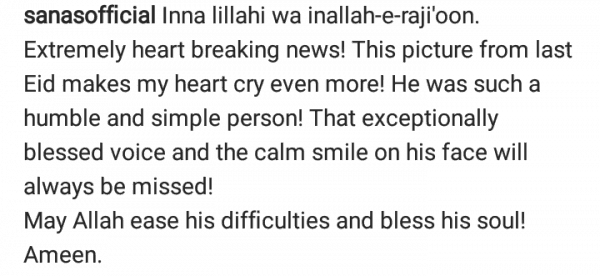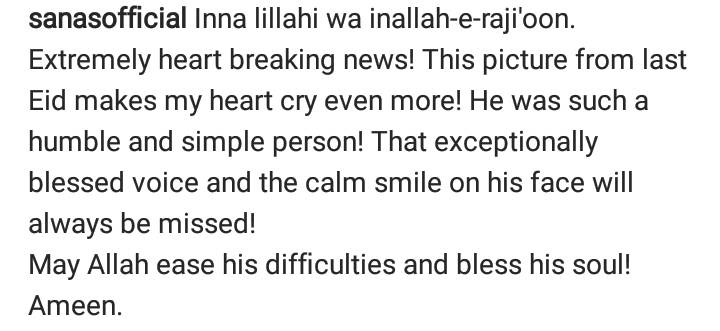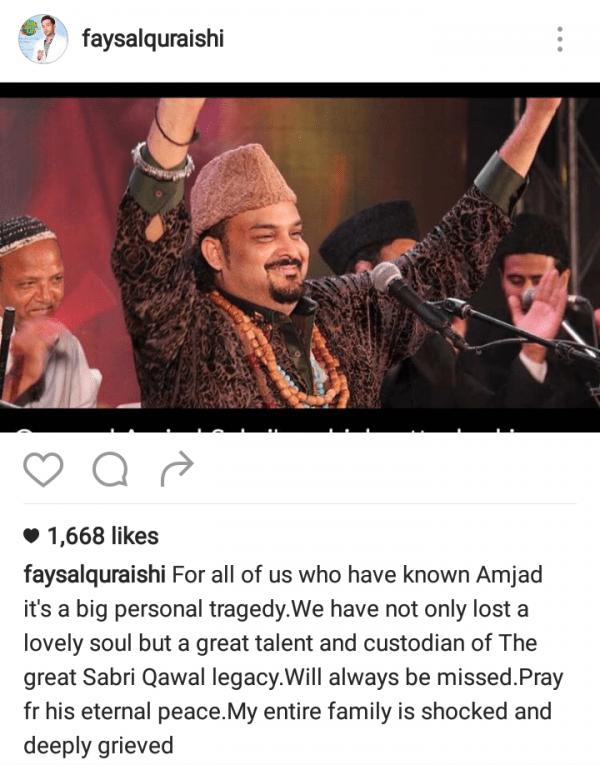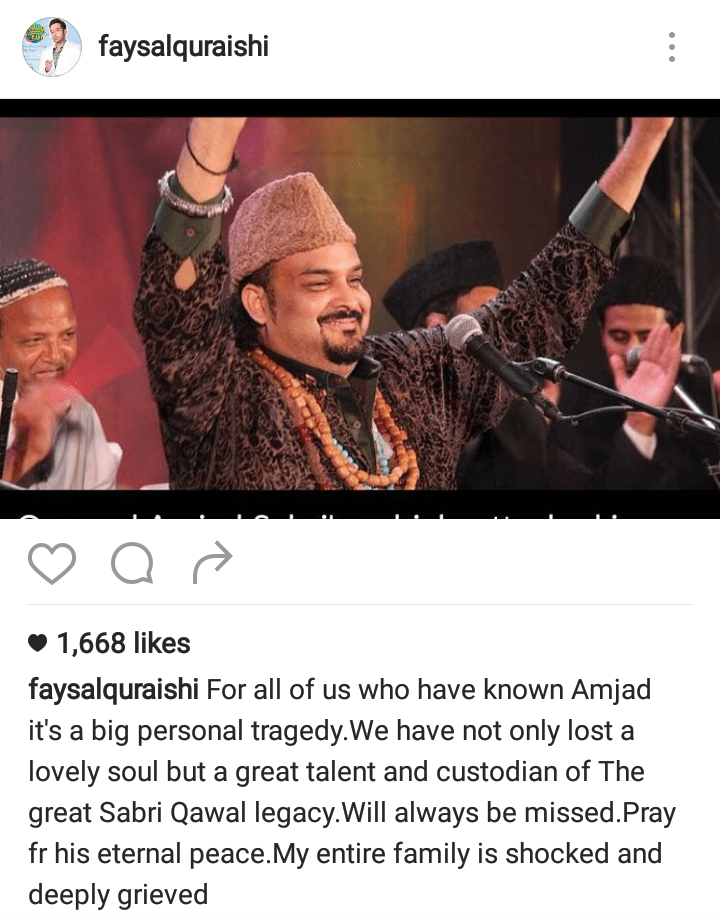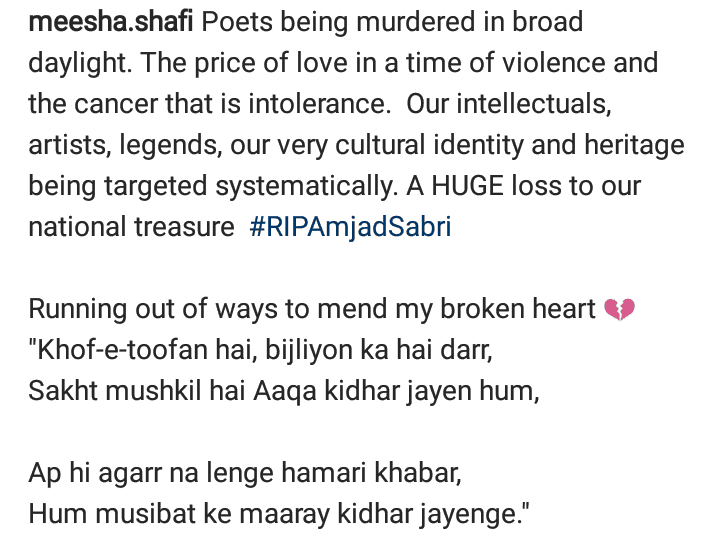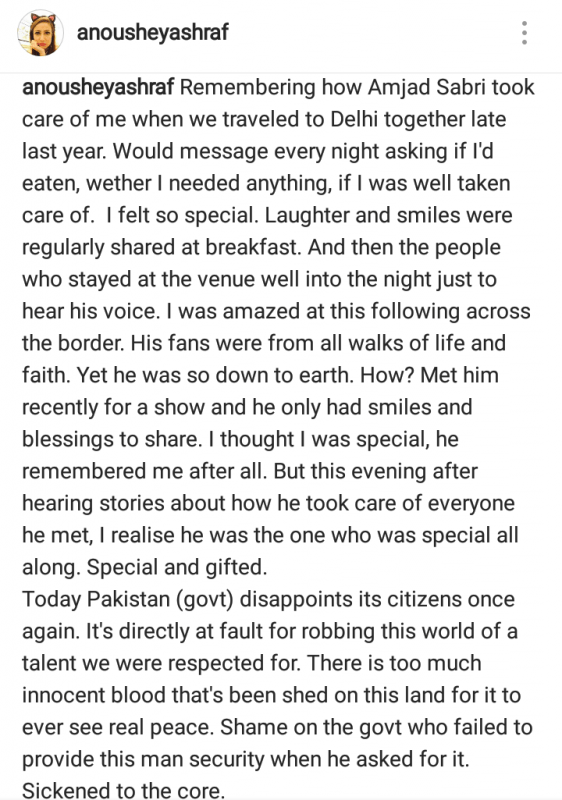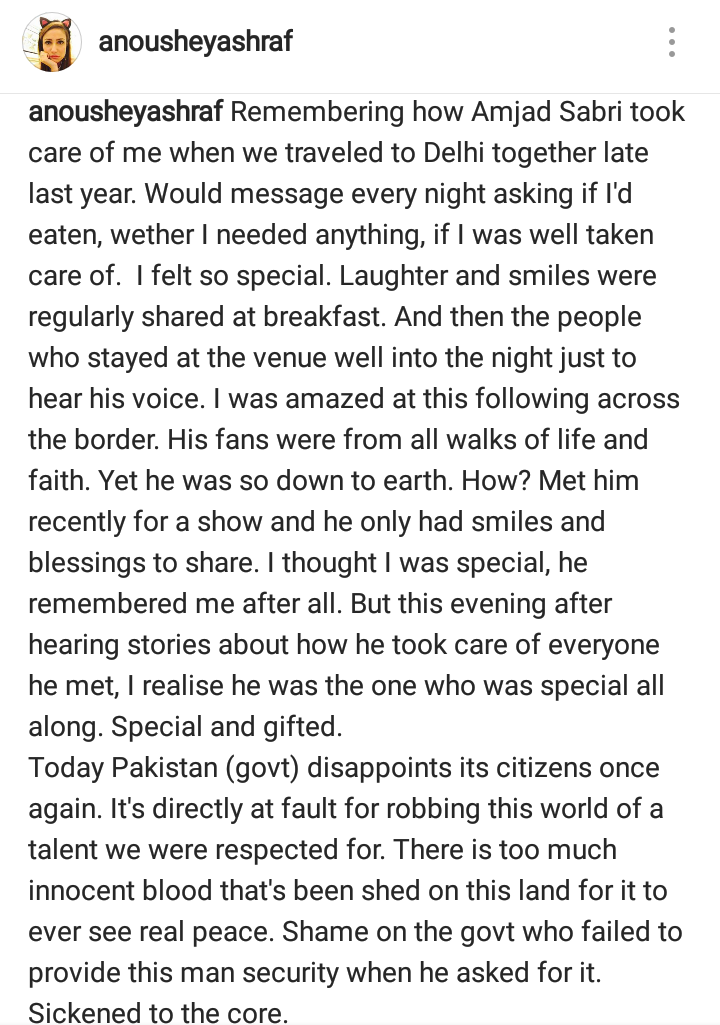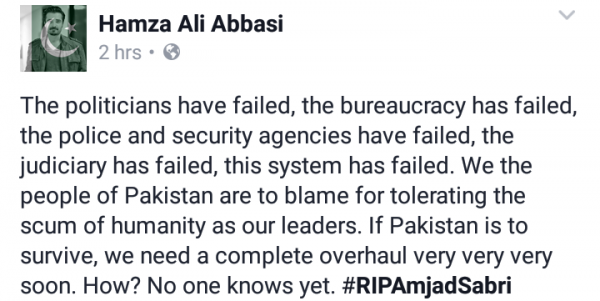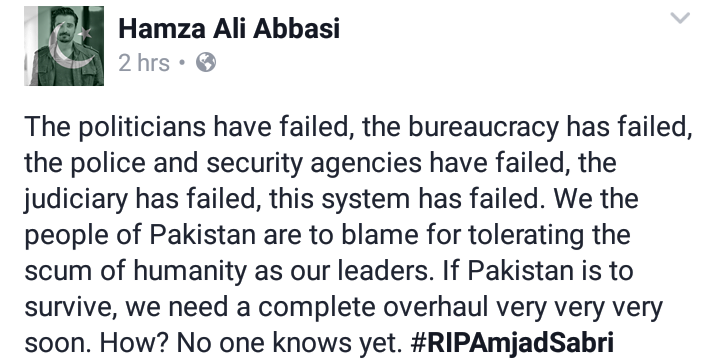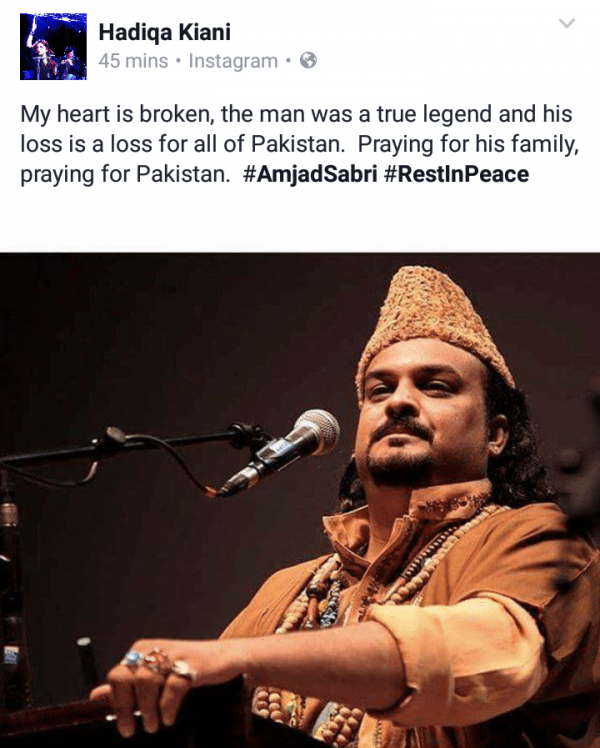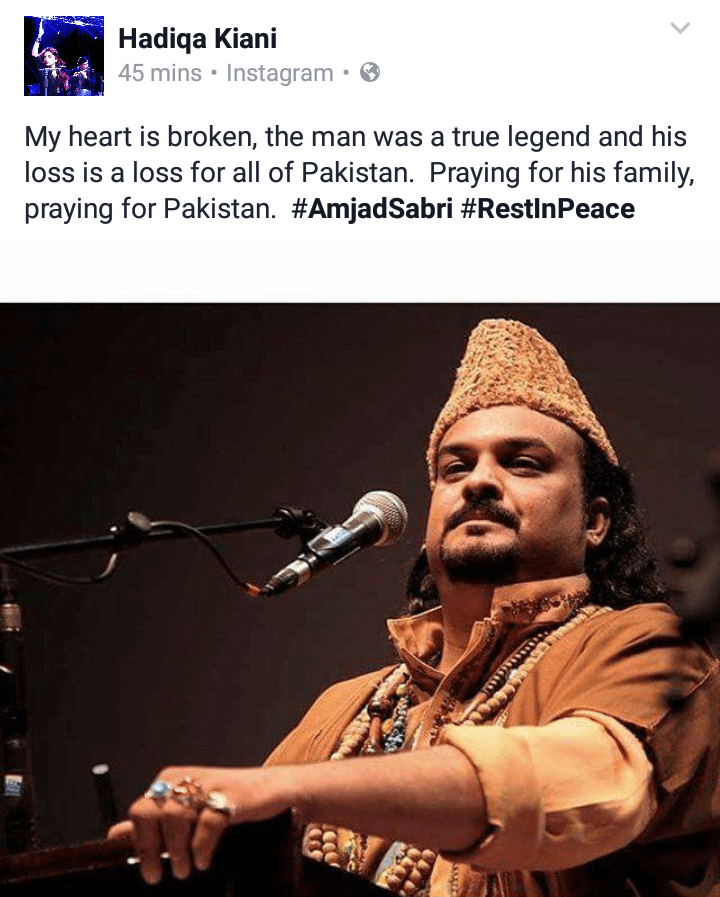 Last Friday, Amjad Sabri played a memorable cricket match with his good friends, Salman Ahmed and Fakhr-e-Alam. Fakhr-e-Alam is deeply upset and horrified at this great loss.