This episode just like the last one was definitely not free of clichés but even then I enjoyed watching it. The story has nothing new to offer either since we have seen a rich boy falling in love with a seedhi sadhi not so rich girl so many times before too. Although this drama has all the ingredients which would normally put me off but the actors, use of good Urdu and the direction of the play makes it worth watching. The characters are black and white but so far they are realistic and therefore believable. There is definitely an undeniable chemistry between Imran Abbas and Ayeza Khan which makes this love at first sight scenario more convincing than it usually is. I must add though that it would have been much better if the OST, especially the "tum kon piya" part was not played every time Elma and Ramish had an encounter.
All the characters were introduced with precision in the previous episode therefore this episode was all about taking different tracks forward. Ramish is in love with Elma but unlike many of our heroes he wants to know whether Elma feels the same way or not about him before sharing his feelings with his parents. Elma clearly finds Ramish attractive, we saw her day dreaming and reciting poetry which went to show that she was thinking about him. Ramish's visits to Elma's house became more regular and he made sure that he got a chance to talk to Elma while he was there. Elma's father holds Ramish very dear to him therefore he showers him with love every time he pays a visit. He even covered up for Ramish in the office even though he knew the consequences. I am sure many viewers like me are waiting to find out how he reacts once he finds out how Ramish feels about Elma.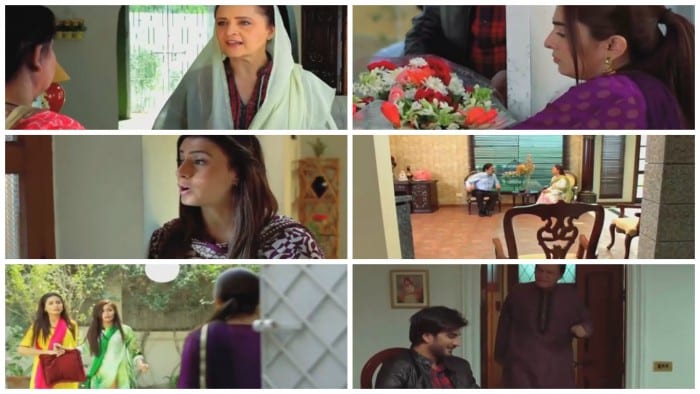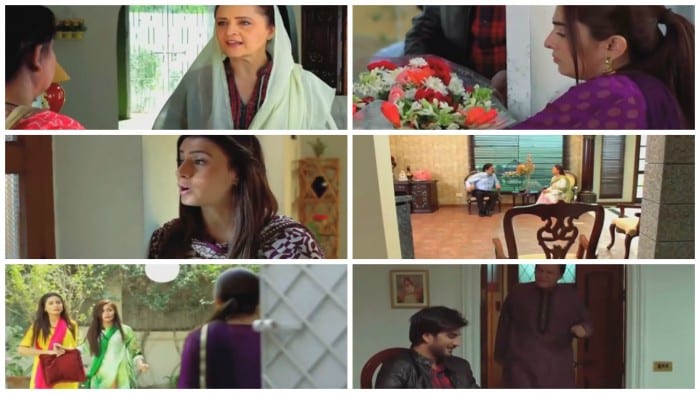 Ramish's parents want him to marry someone rich, preferably someone from a business family so that she can change his thinking!! So we have another set of parents who think that getting their son married will solve all their problems! The viewers got to see clearly the vast difference in the thinking of Ramish and his father in the previous episode. In this episode too Ramish's father was frustrated by his attitude and compared him to his older brother who is the perfect role model. Honestly speaking, the conversation between Ramish's parents about his wedding was so clichéd and done-to-death that it made me laugh!!
Zarbab and Javeria's track got almost as much screen time as Ramish and Elma's track. Javeria is apparently as chalak and makar as Sharafat thinks she is! Sharafat however is not going to give up easily and this episode showed that Zarbab is quite incapable of taking a stand for himself. The preview of the next episode showed how this track will be connected to the main leads especially Elma. Although Elma's character is that of a perfect girl who can do no wrong  and she has an overactive imagination, two traits which aren't always appealing but somehow Ayeza Khan makes this character likeable. You don't get distracted by the bangles or the made-up look but it adds to the overall impression this character has on the viewers. Ayeza Khan looks pretty and she has breathed life into a character which doesn't have much to offer. Imran Abbas is equally convincing as the sacha ashiq! I must say that the supporting cast is doing a commendable job as well. Ali Abbas has really grown as an actor and it is great to see Yasir Shoro in a play after a long time. Hina Bayat is perfect as the not-so-sharif Sharafat! I must give the writer credit for using some beautiful words of Urdu in her dialogues. Although the story is typical but the dialogues are like poetry. Urdu is a beautiful language but not too many writers put it to good use while writing their scripts, Maha Malik has definitely done complete justice to our language in these two episodes. Yasir Nawaz and the production house deserves credit for making this play visually pleasing.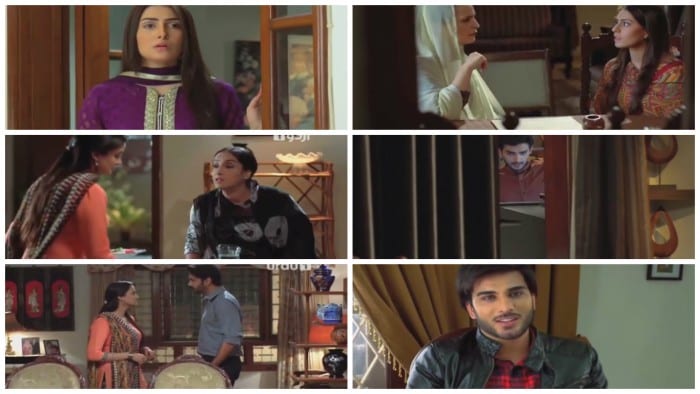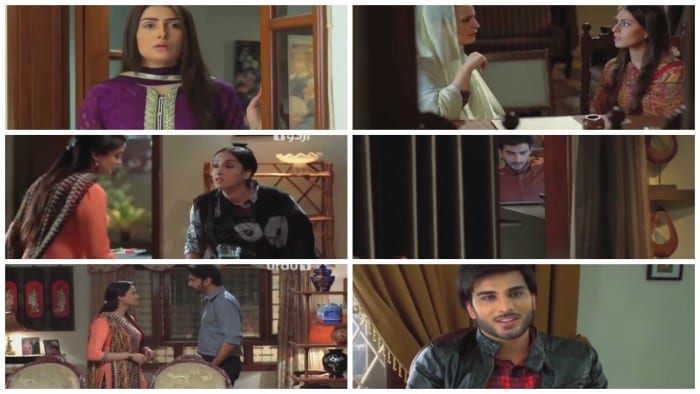 Overall, this episode was a good watch. If you are looking for something decent to watch, you should definitely tune into Tum Kon Piya but if you want something different and extraordinary than tuning into this drama might turn out to be a frustrating experience. How many of you watched this latest installment? Don't forget to share your thoughts about it. If you missed this episode, watch it on http://www.dramasonline.com
Fatima Awan