Tum Yaad Aye – Episode 24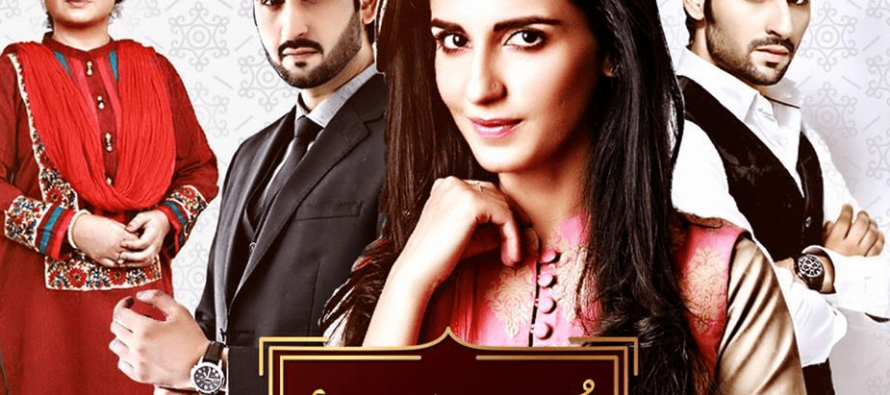 Hmm so 24 episodes down and we finally learn Mehtaab's story. Her first husband was apparently going to go ahead with marrying another woman, a singer and although it is unclear whether he actually did marry her or not but Mehtaab did not marry Yusuf till a year after her first husband's death. As Zainy says that 'zehn par paray parday hatt gaye' but there are still a few questions in my mind such as what was in the letter her father had penned then? Had he fabricated a story that Zainy ended up believing or was it only half the story? Or was the letter even from her father in the first place?
Yusuf and Sherry's conversations are interesting. I have to admire how Yusuf has stepped up to fulfil his role as a father after Mehtaab's death and to not let Zainy feel she is alone. Sherry was always Zainy's saviour but with Mehtaab's death, his heart seems to have hardened against Zainy. He accuses his father of 'spoiling' Zainy again and feels she is responsible for Mehtaab's death for causing her all the grief and pain that she did. When Yusuf tells him to let things go, his 'puraani baat ussay dekhtay he nayee ho jaati hai' made me wonder whether he was referring to the love he felt for Zainy or the anger over Mehtaab's death that resurfaces when he sees her but the last scene where we hear his thoughts out loud make it very clear that he is still in love with Zainy.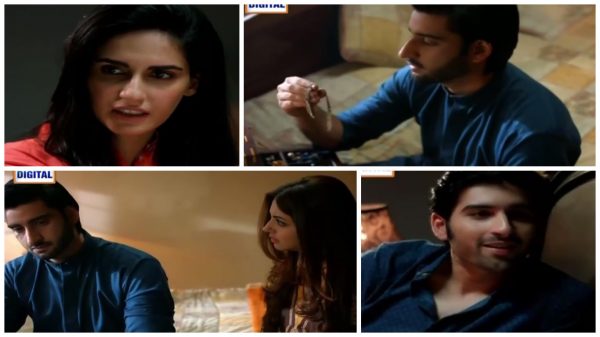 Ahmer has taken a rigid stance against Zainy's family. He was all for trying to make amends when he was hoping to see some cash somewhere but I suppose Mehtaab's provident fund was ample enough to do away with that urge. Where he shares contentedly his feelings over his family's gathering, he flares up when Zainy mentions hers. Pehlay they were all her father's 'qaatil' now they are all minus Mehtaab – Mehtaab's qaatil. Sigh. However much I do not like Ahmer spewing venom and standing in the way of Zainy and her 'other' family – I feel he does have a point with regards to the relationship with Sherry. No, I am not siding with dhakiyanoos Ahmer but his 'bhai kaunsa wala – jiss say shaadi honay wali thi' did hit a bit too close to home. Yes, cousins are often 'bhai' before marriage but the oscillating between Sherry bhai and then the conversations about honeymoon with Abba in tow and then flashbacks in this episode regarding 'bad omens' left me all confused – Ahmer tau phir Ahmer hai!
Where Ahmer is all loud, emotional and outspoken, Sherry is just as quiet, introverted and unwilling to share his thoughts with others. He spends hours in Mehtaab's room, looking at her things and lost in old memories. Abba worries and feels he should move on but Novera took things a bit far by taking matters into her own hands and instructing Liaqat chacha to box up Mehtaab's belongings and give them to the poor. Whether it was time to give away Mehtaab's things or not – it was not her call to make, despite her 'yeh mera bhi ghar hai' squeaky speech. Yusuf, Mehtaab and Sherry all put together do not feel as angry and righteous about what Zainy has done than this Novera alone does. True, her actions are spurned by her fear of losing Sherry to Zainy but then she has always known he loves Zainy and she was well aware of that when she married him. Also, why has Sherry suddenly returned from Islamabad? Why the secrecy over why Novera has not come back? Is she coming back?!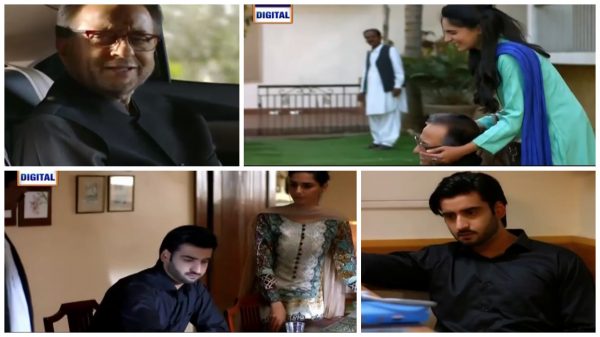 Zainy's mission to now mend the 'bridge' between both families seems quite idealistic. In my opinion, there is nothing really to mend. Mehtaab is gone, her ex husband is gone, Abba has forgiven Zainy – all she really needs is Ahmer to stop forbidding her to meet her family and how she plans to change that I do not know. When she walked back into her home I did think for a moment maybe she would be able to strengthen Sherry and Novera's relationship and change Ahmer's way of thinking and remain happy with him but upon learning that Novera is absent from the scene – I wonder if Zainy is destined to end up with Sherry. Sherry is angry and refusing to speak to Zainy but his wishy washy ' I hate you Zainy' at the end was anything but convincing.
Zainy has won Abba over and I do not think it will be long when she will be able to win Sherry over again. What really holds my interest at this point is wondering where does this all go from here? Ahmer's greed and disrespect for Zainy's family and his insecurity over Sherry 'bhai' can not possibly disappear overnight? While it is nice to see Zainy have Yusuf's support and love again and flourish in that love, what kind of future does she have in that household with Novera around? She is frustrated with Ahmer but she does not hate him as yet and although he is stubborn, he does show concern for her at times such as when he asked her what was wrong as he felt she had been crying etc? I am glad more screen time has been given to Sherry's character again as I feel Agha Ali has fit into this role so well and his scenes are a treat to watch. The chemistry and unspoken feelings between him and Seher Afzal have been done so well especially in the graveyard last episode and when Zainy returns to her house in this one. I really like this aspect of Yusuf's character where he is there for Zainy but even though he detests Ahmer and Co he still does not try to poison her or lead her astray as he says she should tell her husband where she is going etc. I love how the director has not tried to include any unnecessary characters and Phuppo and Taayi are not given more screen time than necessary so that the focus does remain on the main characters.
I suppose the drama will be wrapped up within the next couple of episodes which will be good because I would hate for it to be dragged out now. What did you all make of this episode? Would love to hear your thoughts!
Kunwal Javid
---