Tum Yaad Aye – The Besharams! – Episode 18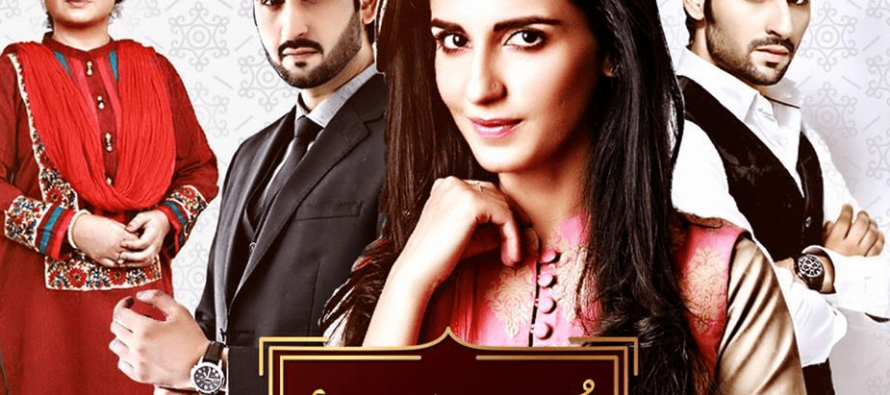 Oh my! A lot of us wondered why Mehtaab was so quiet about her past and now that the truth has begun to unravel, I am not surprised she was so mum about it. I do however think that there is more to the story and will not write off Mehtaab as the villain just yet but what an interesting twist for once if she really was the one at fault here. Sure did not see that coming!
Ahmer, with his 'let me take your til and put it in my pocket' and 'hide your khushboo from the world' is deep deeeeeep in love with Zainy. Please do not hate me for ridiculing those 'romantic' lines for I am a romantic at heart and fall for all the brooding, 'eyes that speak volumes' and even sigh at times at the age old 'mein tumharay beghair nahin reh sakta' but this til and khushboo business had to top the 'Cheesy Lines Under The Guise of Romance' charts!! And even though Munib Butt did not look very convincing saying those lines and seemed on the verge of laughing himself, it seems to work though for although Zainy keeps telling Ahmer that she can not be with him, she still loves him and is often lost in thought thinking about the moments she has spent with him.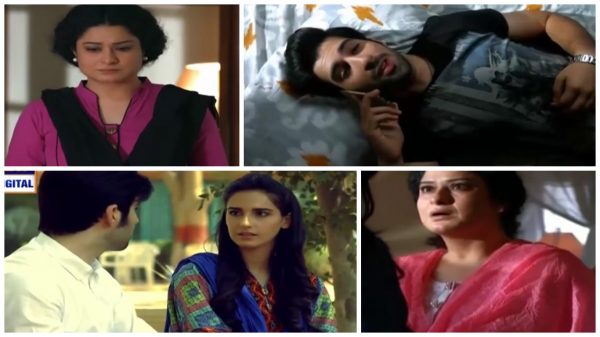 Nigar and Novera – what a combo! Novera is like the match that would set the ticking bomb that is Nigar off – she just needs to find the right moment to say what she has to say and then let all hell break loose! I found it hilarious when Zainy says Novera has a crush on Sherry and when she tells her off for telling her for the umpteenth time how lucky she is was so spot on. I wonder why Nigar has not sat Novera down for a 1 to 1 for Novera sure as hell looks like she's ready to spill the beans and then some! Nigar is not immune to Zainy's aloofness and disinterest in the whole wedding preparations and does not mince words sharing her thoughts with Sherry. Zainy has decided that she can not play with her parents' 'izzat' anymore and will marry Sherry thinking this is the right thing to do.
Ah, the bombshell! I am still wary of this latest development. Phuppo and Tayi's conversation seems to suggest that Mehtaab had wronged her first husband and he kept quiet and forbid his family to talk about what happened. Ahmer listens in on the conversation and upon a search through his dead Chachu's briefcase he finds a brown envelope which seems to hold a lot of answers. So did Mehtaab leave Zainy's father for Yusuf Kamdar? Really?! I thought the whole 'besharam aap, nahin besharam aap' might end with Mehtaab slapping Zainy but it did not come to that. The look Yusuf gave Mehtaab and Zainy though seemed to suggest there may be some truth in what Zainy is accusing her mother of but we will have to wait and see. I thought it odd that Mehtaab stepped out when Yusuf asked her to. Why could she not have finished off her conversation with Zainy on a proper note rather than running off when Yusuf called her? I wonder what Zainy's father had written in that letter? Was it something that he did that made Mehtaab leave him and then marry Yusuf or did she actually leave him for Yusuf? Somehow I find it hard to believe that Mehtaab and Yusuf were romantically involved while Mehtaab was married To Zainy's father and I think there is more to this than what we have been told so far but then who knows? I suppose the story will unfold eventually.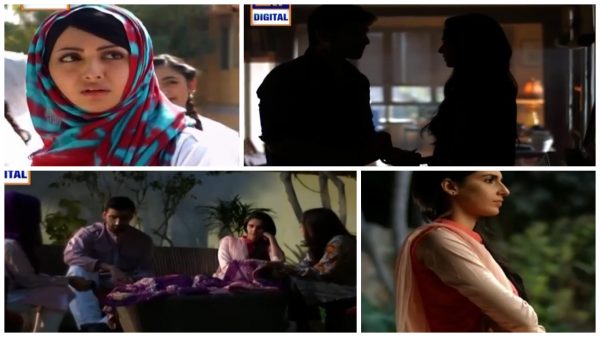 Zainy had been accepting, although disinterested with her upcoming marriage to Sherry but it seems that now armed with this 'truth' she will not marry him as she clearly says to her mother. Next week's promo shows Phuppo and Tayi's appearance at Zainy's house 'demanding' her hand in marriage and Mehtaab saying she would rather kill her daughter than agree to this marriage. Umm, ok. Just as this drama seems to settle into a sluggish pace, something comes up and the pace picks up again. I had not expected this twist in Mehtaab's character and am looking forward to seeing what happens next.
I know some of us do not seem to like Munib Butt's acting but I have not seen him in any other play and to me, he seems perfect as the impulsive, immature Ahmer. I love how Seher Afzal has portrayed her character where she feels she is the one being wronged and 'judged' and where she is not evil but we see what a confused, spoilt girl she is. The claustrophobic intricate web of relations does seem to raise its head in every other episode, such as Yusuf's comment in this episode about Zainy now being not only a daughter but daughter in law as well so she should be extra careful about maintaining the 'izzat' of this house – uggh – but yet this drama has more to offer in terms of story, pace and acting and keeps my interest alive.
Seems like Zainy will get her way and marry Ahmer and I saw a photo somewhere on Facebook of Novera in bridal clothes and sitting with Sherry so seems like she may get her Prince Charming too. But what then? What did you all make of this episode? Would love to hear your thoughts!
Kunwal Javid
---