This had to be the best episode of Udaari so far; it was packed with powerful and poignant performances and the direction was absolutely flawless. Although this drama deals with a very serious issue but the producers and the writer has definitely achieved their objective of educating and entertaining the viewers at the same time, which is truly impressive. The fact that the mood of the viewers changes with the setting of every scene goes to show that the writer, director and actors have done complete justice to the tasks assigned to them! While I watched the scenes in the city with a smile on my face, Zebu's track made me feel for this helpless little girl once again and it was good to see the story moving forward at a decent pace.
This episode revealed a little bit more about Imtiaz's character. He is not only a person with a sick mind but he is also a criminal who is on the run. Imtiaz's conversation with Jamshed revealed that he is part of a gang of criminals and right now he is laying low because the police is looking for him. Imtiaz's confidence went to show that he is not frightened easily which might prove to be a problem for Sajida once she finds out what is going on. It is not going to be easy for her to cope with the situation because Imtiaz will not leave her and Zebu alone easily. Sajida's clueless behavior was also covered superbly yet again; she has absolutely no idea what is going on but at the same time she is not willing to leave her daughter alone just yet. Sajida's concern for her daughter so far goes to show that she will do anything to protect her daughter and she will not be one of those mothers who decide to sweep the issue under the rug and ask their daughter to move on with life. Imtiaz made the most of Sajida's ignorance by asking her to be strict with Zebu. Like I said before the acting by all the actors was beyond brilliant tonight. Ahsan Khan's acting especially when he confronted that man showed yet again that he was capable of so much more than playing a typical hero on screen. Samiya Mumtaz has translated Sajida's character flawlessly on screen; you feel for this mother too because she genuinely cares for her daughter and wants to protect her but she has no clue what is going on. Samiya Mumtaz's acting is always very natural and she brings even the smallest of emotions come alive on screen. The child star Arisha who is playing Zebu's character has acted just as well as these seasoned actors, which is amazing.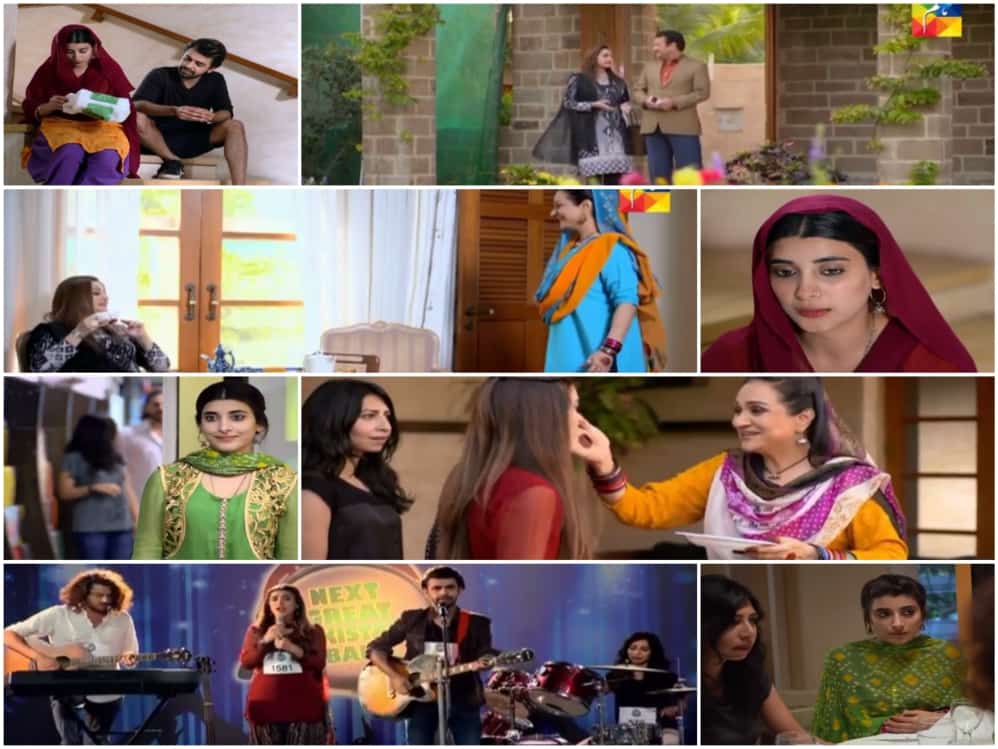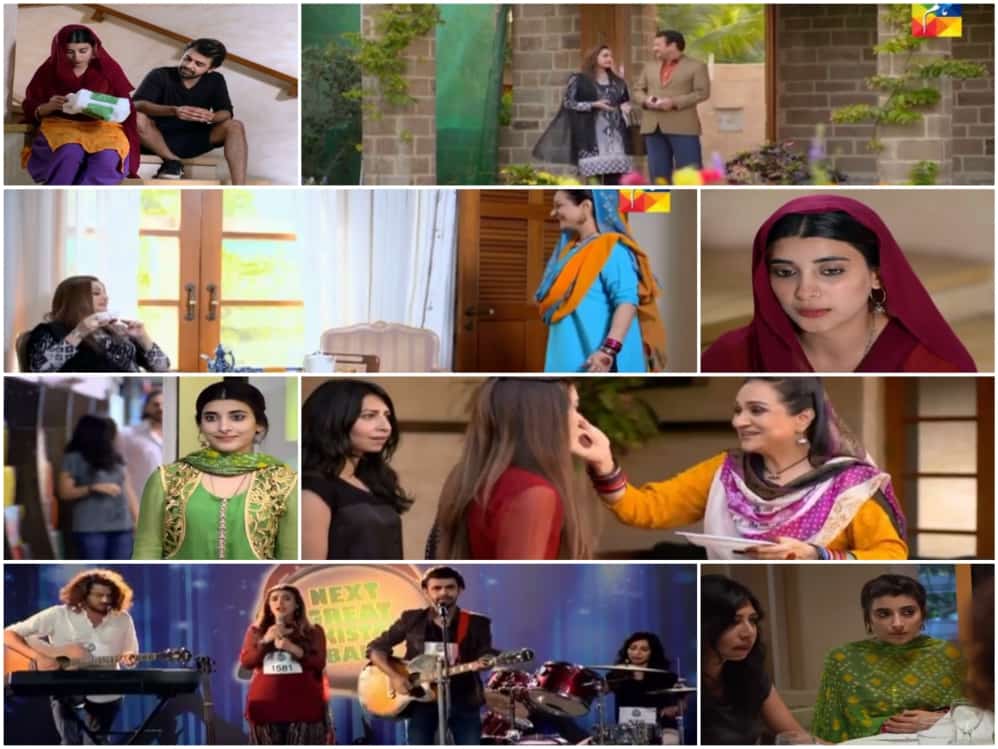 Meeran and Sheedan's track won me over completely in tonight's episode. Everything about this track was extremely pleasant throughout this episode except for the way it ended! Meeran and Arsh's relationship was heart warming right from the start. Those shades of Meeran's character which went to show that she was still a simple village girl who wasn't very eager to follow Arsh's lead was also shown very nicely. The scenes in which she gave Arsh apt replies went to show that she thought of herself as his equal now. Urwa Hocane has outdone herself in this role; she is adorable and endearing. I have always liked Farhan Saeed as Arsh even when he was very annoying, I had a problem with the character before but never with the acting. Now that the character has taken another turn, Farhan Saeed is still very convincing in this role. The rest of the actors fit their roles perfectly too and tonight even Laila Zuberi's acting was up to the mark for a change.
It was good to see Sheedan being appreciated for all the work she has done around the house. Munira is an intelligent woman who did not trust Sheedan with her eyes closed but gave her a chance to win this trust. Sheedan's over-confidence is backed by some serious talent therefore it is very likeable. The relationship between Sheedan and Arsh is also very amusing. Also, watching Meeran and Sheedan talk about the problems which were being faced by Sheedan's brother and son back home was a fine addition to this episode. Meeran and Sheedan are living a comfortable life for now but their troubles are not over. These seemingly happy women have some serious financial issues which is why this new development in Meeran's life is very important to them. Bushra Ansari just like all the previous episodes made her presence felt. Sheedan's character itself has been etched-out brilliantly. She is one of the most confident and talented women we have seen on screen in a long time.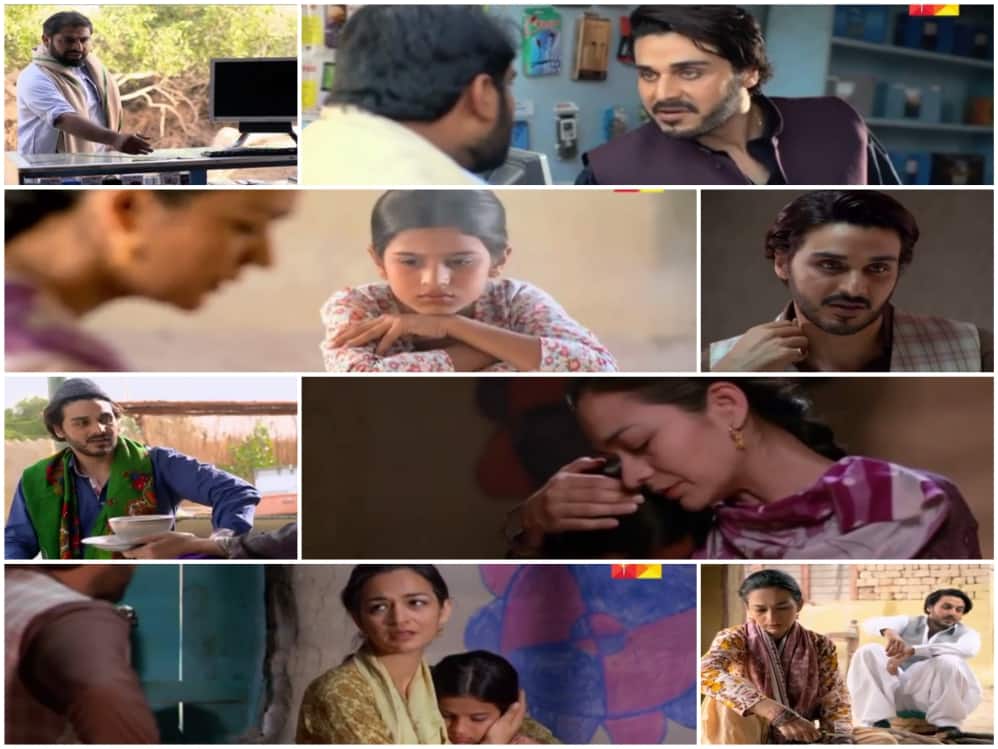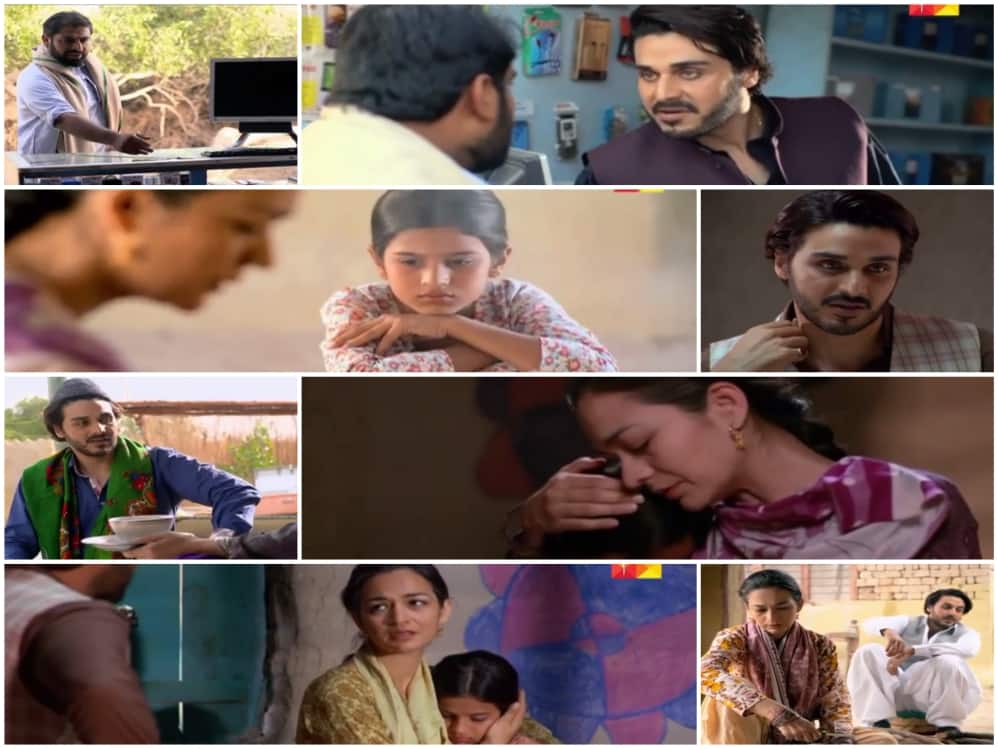 There was a great deal of development in this episode and the director Mohammad Ehteshamuddin managed to cover it all without making the viewers feel rushed at any point. The auditions were shown really well too, it looked like a real clip from one of these auditions. Watching Hadiqa Kiyani judging her own singing was funny ;) It is impossible to say who was the star of the show tonight because everyone performed so well. The scene we were all waiting for was shown in the end therefore we still don't know if Arsh and his band's dreams will come true or not. I am hoping that Meeran will save the day by telling her story and winning the hearts of the people involved. The preview of the next episode was very enticing; Sajida will finally find out the truth and I am eagerly waiting to find out what her reaction will be. I am also happy that Zebu does not need to suffer in silence any more. The writer Farhat Ishtiaq has written every character and each track brilliantly and has covered every little detail without putting the viewers to sleep. This drama gives the Pakistani viewers a chance to talk about a topic we usually don't talk about and is entertaining at the same time.
How many of you watched this latest episode. Do share your thoughts about it.
Fatima Awan