Udaari has proved that a sensitive topic which is also considered highly tabooed in our society can also be shown on screen without crossing the line which many other dramas dealing with similar issues have done in the past. The makers of dramas like Chup Raho and Sangat who glorified all the pathetic clichés that exist in our society, went completely off track and undermined the role of a mother should take a leaf out of Udaari's book. This drama cannot be praised enough because after a very long time we are watching a drama which in a very impressive way deals with something which is usually swept under the rug. Not only this Udaari has some very strong women and mothers who self-reliant, educated women can relate to and others can look up to them as role models.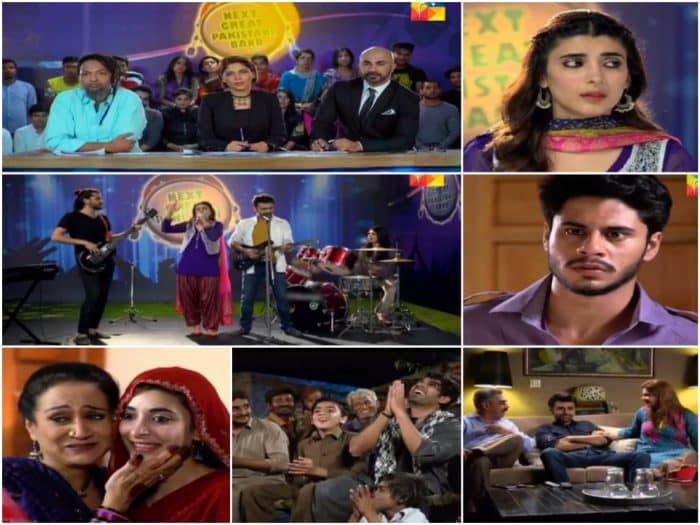 This episode opened remarkably and ended just as brilliantly. Arsh and his band finally managed to fulfill their dream and the way everyone's reaction was shown was the best part of this scene. This was not just a huge success for Arsh and the band but it was an even bigger success for Meeran and Sheedan, who needed this more than anyone else in the band. Illyas' family and his own reaction had to be the most 'gratifying' of them all!!! There was a time when this man thought he 'owned' Meeran, he used to tell her not to sing in public and now there were millions of people watching Meeran bask in glory, looking confident and proud of what she had managed to achieve. Meeran was being appreciated and applauded for something she had been mocked for by all these people. She had a reason to be proud not only because she was talented but most importantly because she was gifted with a mother and group of people who believed in her. Meeran's journey has sent so many positive messages for so many people out there. She wouldn't have made it this far if Milli did not believe in her. Also, she learned from her mistakes and managed to achieve what seemed impossible. Farwa's parents reaction got a few seconds but it showed that Farwa's mother in particular had realized how wrong she was! She looked down upon this profession and these people but tonight they were shining on screen because they held on to their dreams and worked hard to make them a reality. This was a beautiful scene which was captured impeccably. Had this scene not been directed the way it was, it wouldn't have had such a huge impact. Now, the viewers have even more of a reason to look forward to what lies ahead for Meeran in particular. Arsh and his band would have made something out of their lives even if they did not achieve all this but Meeran would have been singing on weddings even when she felt like she deserved better all her life if she didn't get this opportunity.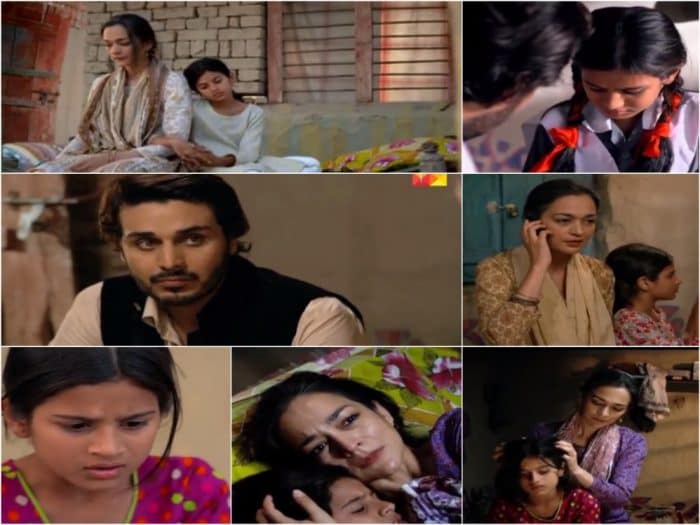 Zebu's track was covered flawlessly in this episode. The writer, director and the actors deserve an award for putting their heart and soul in this project. The way Sajida found out that Imtiaz was mistreating Zebu was very well done but it was Sajida's reaction to all this which made it very realistic. Sajida's first reaction was that of shock, she thought Imtiaz was merely physically abusing her daughter and there were also times when she tried to tell herself she was over thinking things. After thinking about her daughter's behaviour in the recent past and asking her a few questions, the answer of which clearly suggested Zebu was scared of her father, she was convinced that Zebu was not safe in this house with Imtiaz. Like any intelligent mother, she distanced Zebu from Imtiaz, since she did not exactly know what went on she could not confront Imtiaz. Sajida's over protective attitude towards her daughter was also shown really well. She knew she could not trust Imtiaz but it wasn't till the end of the episode that Zebu told her what actually happened. Sajida also thought about the incident with Meeran which was also something that made her question Imtiaz's character. Sammiya Mumtaz's acting in all these scenes was absolutely superb. Also the child star playing Zebu has done her part really well. Imtiaz's reaction was also shown excellently; he wasn't sure what he should do since Sajida clearly wasn't in the mood to 'bargain'. What will be Sajida's next move? Will she turn to Sheedan for help? Is Imtiaz going to sit back and let Sajida do what she wants to?
This episode was faultless in every way. A big thank you to the entire team of Udaari for putting this brilliant show together. Udaari has been exceptional right from the beginning and it is only getting better with every episode. This drama deals with how vulnerable children are but at the same time it has some very strong characters. Also, I have a feeling that just like Meeran's track, Zebu's track will also go in a direction where we will see her grow and flourish. This episode was full of positive messages – there is always hope if you are surrounded by people who love you and support you! Way to go team Udaari, looking forward to more from all of you!
How many of you watched this amazing episode? Do share your thoughts about it.
Fatima Awan
Top Trending Video