This episode was thoroughly refreshing and uplifting. It also proved that Zebu's story is just one part of this whole story, it is the part of course that ends up impacting the viewers more than any other but at the same time the other tracks of the story keep your interest alive as well, add entertainment value to the drama and keep this drama from getting too dark and depressing. This episode focused more on Sajida and Meeran's track than that of Zebu. Two months after Sajida (now Tahira) arrived in Lahore, she decided she needed to do something to earn a living so that she could be financially independent. This was a very important message for all those women out there who think that once they have been through the worse they cannot start afresh. Sajida put her talent to good use with the help of Kashf Foundation. The way Kashf Foundation helped Sajida sends a ray or hope for many women who are talented but don't have the finances to start something on their own. Sajida had the option of living with Sheedan without doing anything on her own but she chose not to live like that. It was heartening to see Sajida grow. At the same time it was shown that Sajida and Zebu still haven't forgotten what happened and they carry the scars with them. Zebu might have started school and she is going on with life as usual but it will take her much longer to heal internally. Although I wanted the story and this episode in particular to be more about Zebu but after the previous episode which was terribly upsetting, it was to good to watch an episode which did not focus on Zebu's misery. I am very sure that this issue will be addressed in detail in the upcoming episodes but this episode needed to be a little less depressing so that it doesn't scare away the viewers who do not want to get sleepless nights after watching every episode of this drama.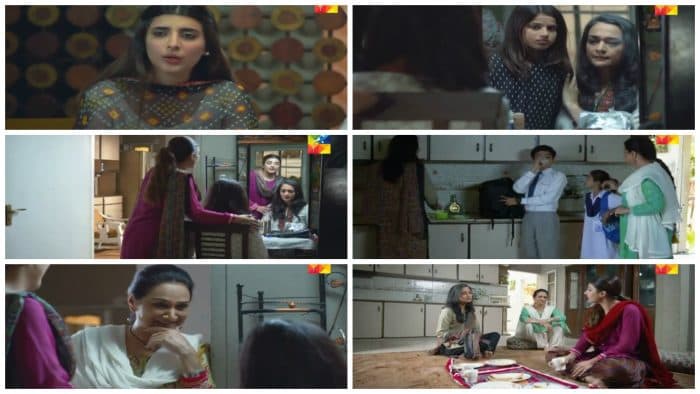 My favorite part of this episode had to be Meeran and Arsh's track. This particular track was covered brilliantly. Arsh clearly feels more for Meeran than he is willing to admit just yet. Meeran on the other hand just like Zebu hasn't really moved on. One chance meeting was all it took to take Meeran back to her past. Her meeting with Illyas was very meaningful. Firstly, it went to show that she was still hurting inside, she had not forgotten the way she was insulted by this man and how he backed out of the relationship because he did not think she was worth taking a stand for. Meeran told Illyas confidently that he had done her a favor by leaving her but at the same time it seemed like this wasn't really what she wanted from life. Sometimes fate drives people to achieve what they have never dreamed of getting but very often it is something they do because they have to and not because they wanted to. Meeran is blessed in more ways than one but is she really happy? She has attached her life to her goals which means that Illyas hurt her so much that she still does not have the courage to start a new relationship like the one he had with him again. Also, when Meeran went looking for a car, her conversation with Arsh went to show how grounded she still was. She has gained popularity and had friends who were rich but she hadn't forgotten who she really was. I think this is the major reason why someone like Arsh fell for Meeran otherwise his big ego wouldn't have allowed him to fall for her had she not considered him superior to her in some way. Although Arsh has many positive qualities and he is going out of his way to help Meeran but he does have an inflated ego which needs reassurance every now and then, Meeran gives him just that. Urwa Hocane has been outstanding in this character; it is not an easy character to play but she has convinced the viewers that she was meant to play this role. Her acting was especially impressive when she told Illyas how he had helped her in a way. Her expressions said much more than the dialogues she spoke; she was hurt but she was not going to give this man another chance to hurt him. Illyas did not mention Imtiaz and it did not seem odd because he wanted to make good use of this opportunity to convince Meeran that he still loved her.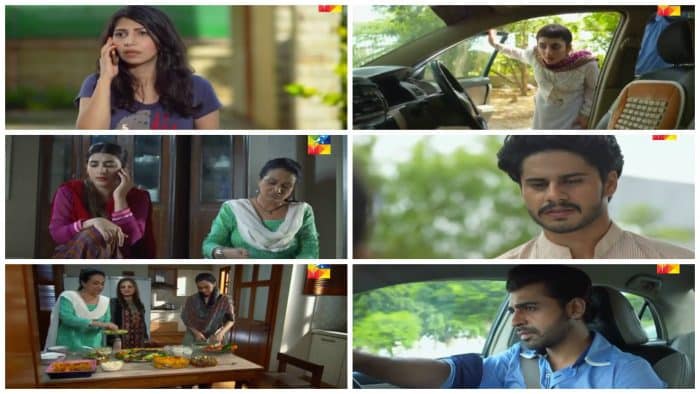 The person responsible for giving all these actors a makeover also deserves tons of credit for making them look exactly like the characters they are playing. The contrast between their personalities are even more obvious because of these makeovers. Also, all the actors who are playing the paindus here are simply mind blowing. Someone like Sammiya Mumtaz hasn't even once uttered a single line in her every day accent and Bushra Ansari has nailed her character every step of the way. These scenarios and dialogues wouldn't have had such an impact if these actors did not look and act like they have lived in the village all their lives. The credit for this of course goes to the director as well for extracting such amazing performances out of these actors.
The relationship between all the characters in Sheedan's house and the one they have with Milli and her family is another part of this drama which basically goes to show that while there are monsters like Imtiaz in this world, there are also many others who will love you and support you. It is truly refreshing to watch a drama with so many strong women who have their weak moments but they know how to pull themselves together and focus on things that truly matter. Meeran and Sajida both are hurting inside but that does not stop them from being very strong women who are actually doing a really good job of proving that women can make something out of their lives even with a painful past and without a man by their side. Arsh, Milli and her mother also send out a very important message to all those affluent people out there; there are so many ways in which such people can help people who are less fortunate than them and turn their lives around.
The preview of the next episode showed Arsh revealing his true feelings for Meeran and it looks like once again Meeran's past will come to haunt her. Do Meeran and Arsh have a future together?
How many of you watched this latest episode? Do share your thoughts about it.
Fatima Awan
Top Trending Video