Udaari – Episode 17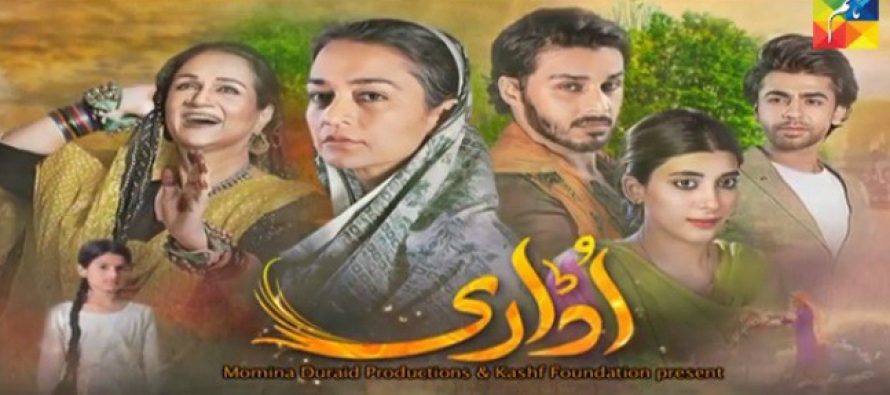 This drama deserves tons of credit for showing some very strong women who are always there to support each other. It is truly refreshing watching Sheedan taking a stand for Sajida without thinking about the consequences or Milli's mother helping all the women who come to her without expecting anything in return. Also, Udaari has some exceptional mothers who put their children above everything else, just the way most mothers do. The viewers saw some of the most strange mothers in drama serials like Chup Raho and Sangat therefore watching someone like Sajida gives us hope that there are still writers out there who believe in showing what a mother should do and not what a mother shouldn't be doing! This drama has set new standards by showing a very positive image of women in general too. Usually in our dramas women are not only weak but they are most often in a bad situation because of another woman. Also, unlike most of our dramas in which even the most intelligent and good looking women who belong to a good family are incomplete without a man we have a woman like Sheedan who is not educated but she does not rely on anyone else except her own strength. We need to see more strong women in our dramas who use their strength to benefit themselves and others. Sheedan's character in particular can prove to be an inspiration for many women out there who belong to the same class as Sheedan. The message Sheedan's character gives is loud and clear – you don't have to be educated or rich to have self-confidence, all you need is to have faith in yourself! Bushra Ansari was outstanding as Sheedan tonight; Sheedan was scared of Imtiaz too but she did not let him intimidate her.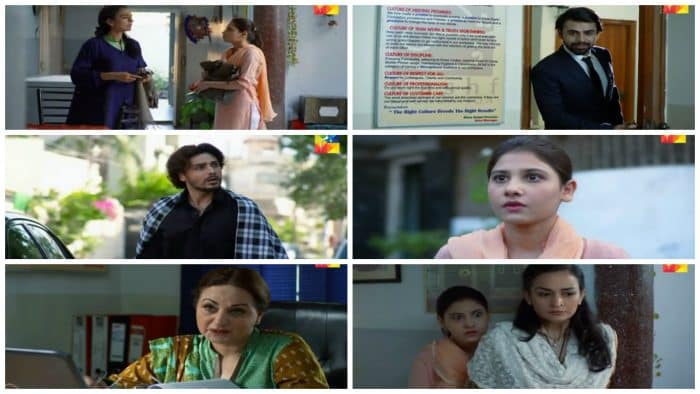 Ahsan Khan has outdone himself in this drama; he has made this character unforgettable! His expressions, dialogues and those little additions here and there which I am sure are his very own are extremely impressive. Imtiaz has waited very long to take revenge from Sajida and now that he has found her, he is going to do everything it takes to make her life hell. Sheedan is no match for Imtiaz but Milli's mother's scene with Arsh showed exactly where the story will go from here. Imtiaz has friends in the police force and he will use his contacts. The fact that Imtiaz is not only a paedophile but he is also someone who kills people for money will work in Sajida's favor once she takes him to court. Zebu wanted to die after finding out that Imtiaz was still alive and that her mother wanted to distance herself from her but I must say I had a tough time relating to Zebu's character. Hina Altaf Khan's acting wasn't remarkable in this episode. Ejaz also revealed a secret to prove to Zebu that he knew exactly how she felt and he might be used as a witness later on. Ins-e-Yazdan is okay for a newcomer but the chemistry that was there between the young Zebu and Jaza was completely missing from this episode. That scene in which Ejaz shared his feelings with Zebu did not work for me at all mainly because of the fact that there was zero chemistry between the actors and Ins-e-Yazdan's dialogue delivery  and facial expressions weren't very impressive. I understand that there are very few young actors in our industry who could have played this role therefore we need new young actors who will get more polished with time.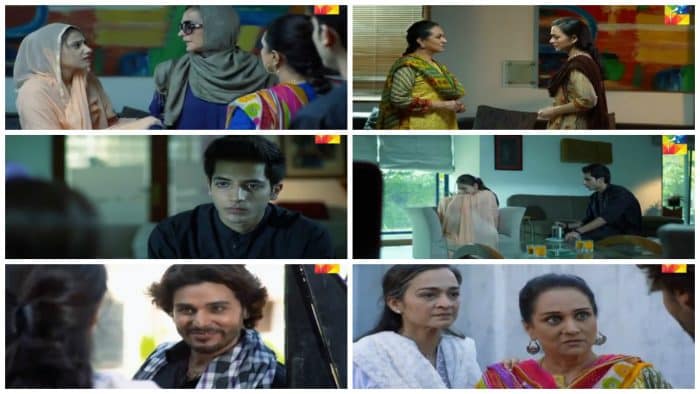 Am I the only one who felt like most of the actors looked too white in this episode? Arsh's new look however was spot on, it made him look more mature. The scene in which Sajida was taken away by the police was shown in the preview of this episode but was missing from it and will be shown next week. This episode laid the foundation for what is coming ahead. The story is quite predictable at this point but it remains to be seen how it is translated on screen. It will be interesting to watch Imtiaz's downfall, something I am looking forward to. How many of you watched this latest installment? Do share your thoughts about it.   Fatima Awan
Fatima Awan
Fatima Awan has been a part of reviewit right from its inception. She feels very passionately about Pakistani dramas and loves discussing them to detail. If it wasn't for the play Durr-e-Shahwar she wouldn't have started writing!
---
---