Imtiaz finally got arrested in this episode and this latest development was covered very convincingly. The medical report has been mentioned several times in the past episodes and was also mentioned quite a few times in this one which definitely helped in drawing attention of the viewers towards its importance. Malik was the one who played an important role in making Imtiaz the monster he is today and watching him taking his support away from him actually reminded me of many such things which we witness very often in reality too! Many prominent politicians rely on men like Imtiaz who do their dirty work for them without asking any questions but when these people get into trouble and their name is associated with that of important political personalities, the people concerned always react the way Malik reacted today. This basically proved that even people like Malik can be pressurized into taking drastic steps which they wouldn't normally take. And all this happened because a victim chose to be a survivor! If Zebu did not come forward no one could have brought Imtiaz to justice.
Zebu's reaction to her mother's disapproval was also a good addition to this track. The meeting between Zebu and Sajo went to show that although Zebu had started looking at things completely differently Sajida was still convinced that at the end of the say Zebu was bound to "suffer" more than anyone else.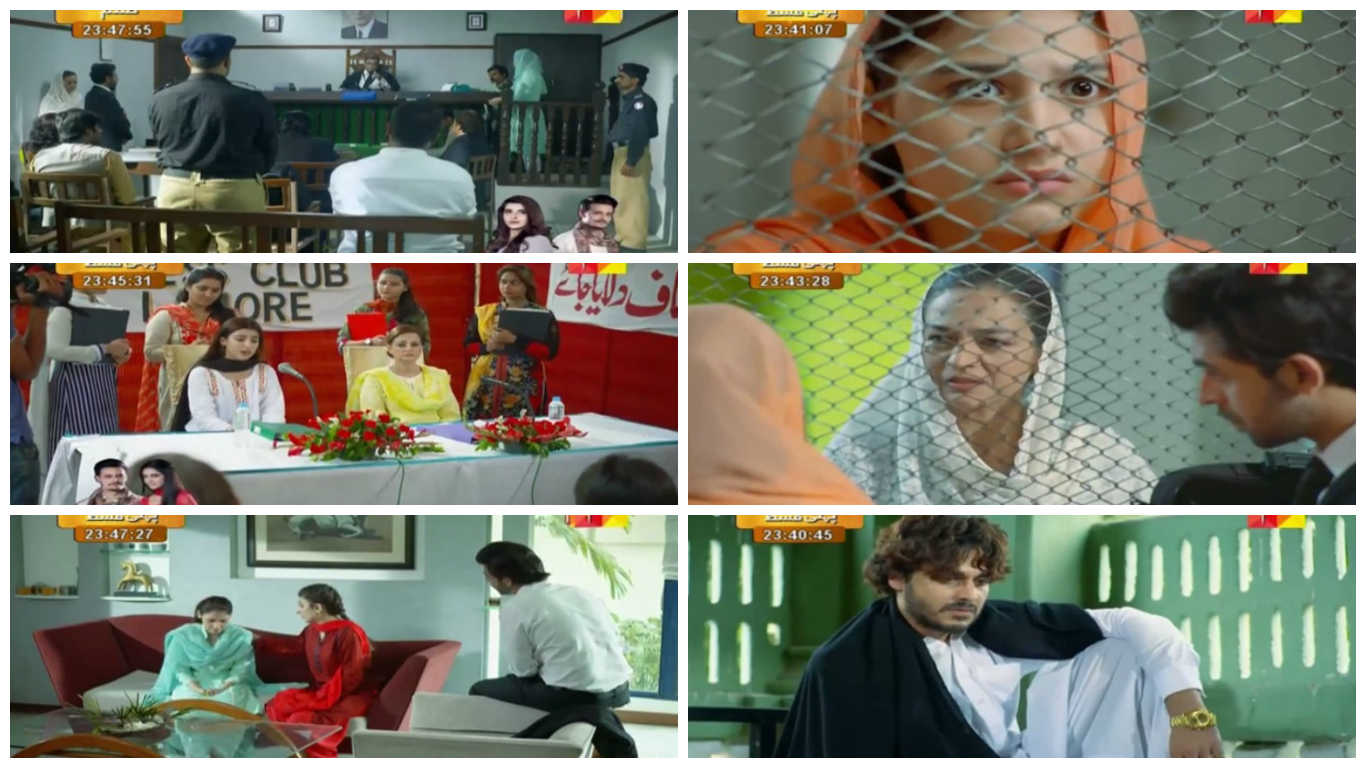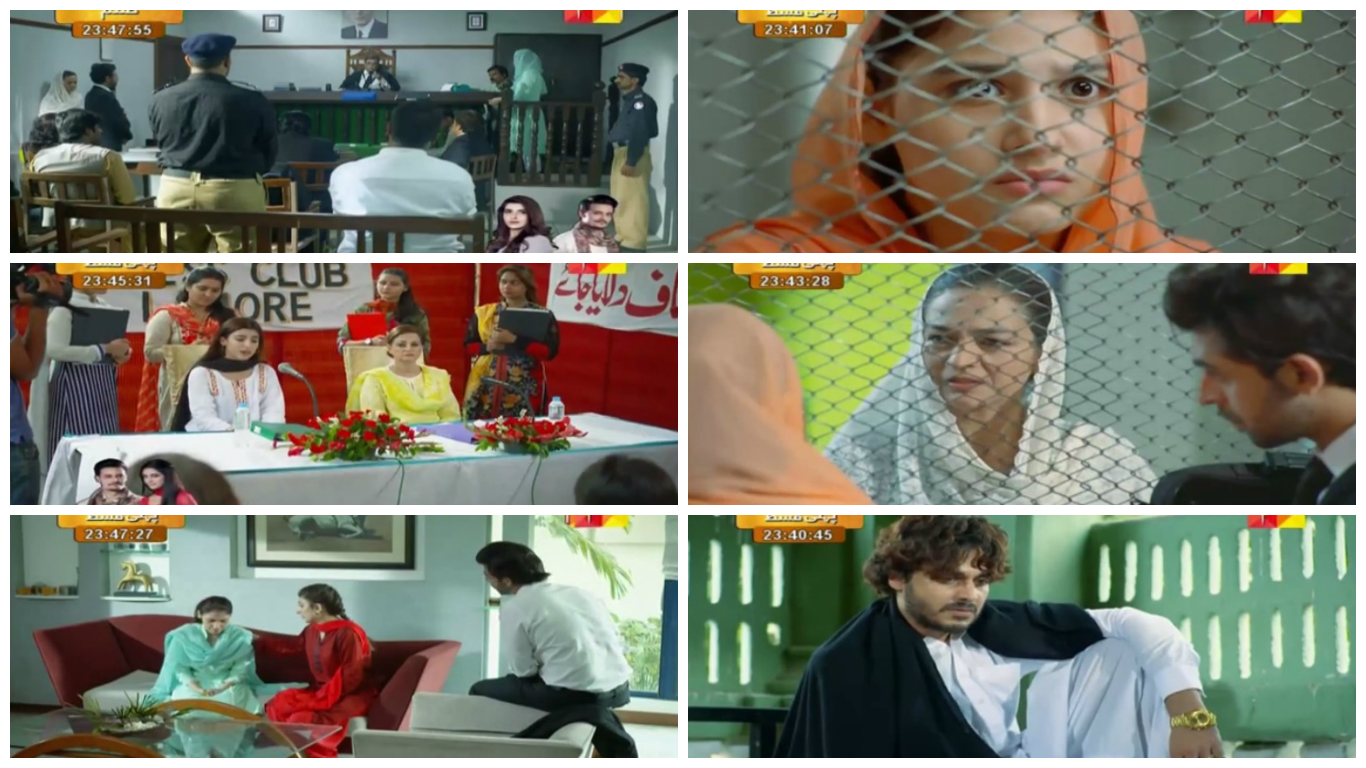 Illyas' visit to Meeran's house and her reaction clearly showed that she did not want Illyas back in her life. There was a time when she wanted to stay in touch and thought about him but it looks like things have changed in that department. Meeran's explanation to Arsh and his reaction made for one of the best scenes of this episode. Arsh took what Meeran said to him very seriously and is now making sure that they don't even talk about his feelings. Every time he meets Meeran, he is emotionally disconnected and talks to her only as a lawyer who wants the best for his client. I am still having a very difficult time relating to the minimal change in Meeran's accent and personality. She has still not been able to completely move on with life. 7 years is a very long time especially when your life completely takes a U-turn and you are meeting new people every day.
Farhan Saeed, Ahsan Khan and Bushra Ansari have given the most outstanding performances in this drama. Farhan Saeed and Ahsan Khan in particular have been very impressive throughout. Bushra Ansari's faultless performance does not come as a surprise because she always performs well. Meeran's presence in the court in the next episode will prove to be another development which will show a woman standing not only for herself but most importantly for someone else without thinking about what people will say about her. Meeran's character is very likeable but it would have been easier to connect to her character if there was more personality and character growth by this time.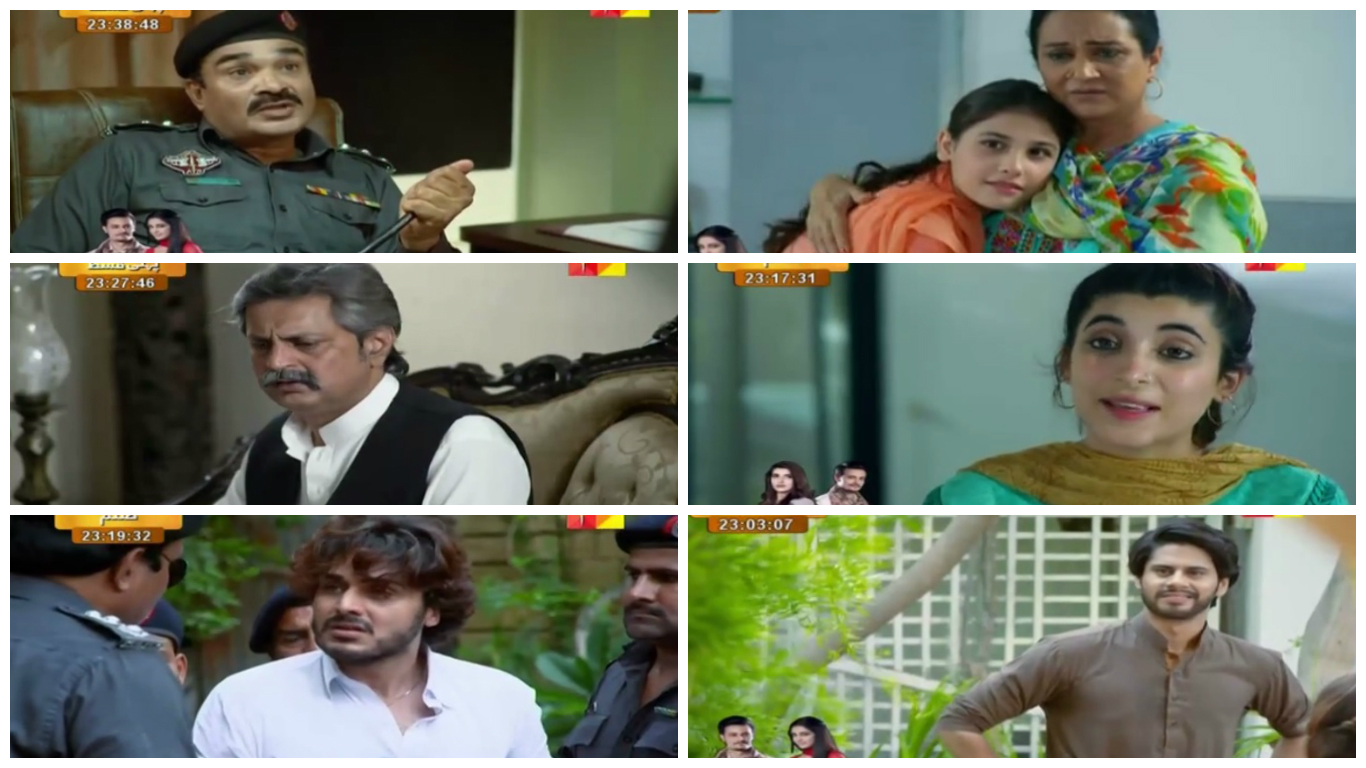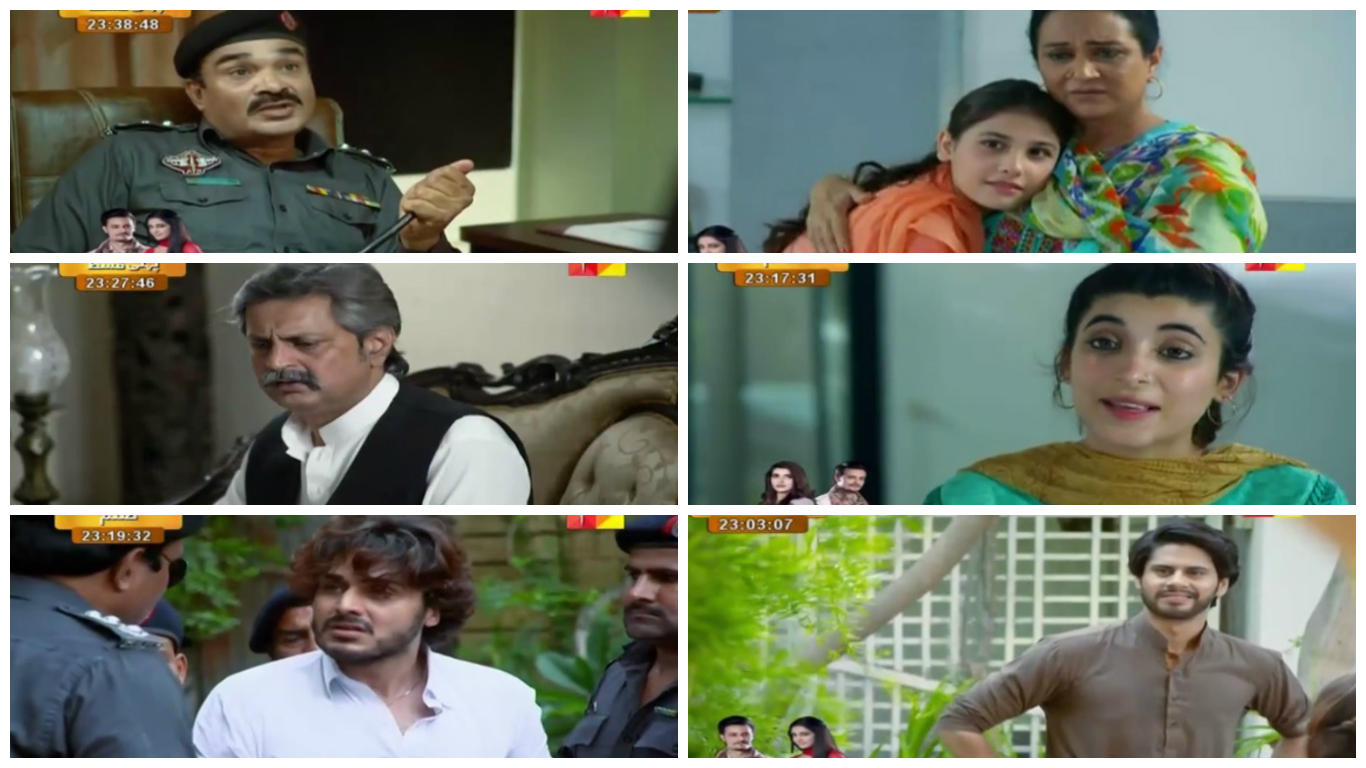 Right now more than anything else, I am looking forward to Zebu's udaari – watching Zebu put all this behind her and making the most of her potentials. Also, a change in Sajida's thinking and attitude is much needed.
Apart from showing how a victim's strength can change the whole scenario this drama also shows how people who are affluent can help those who are less fortunate. If it wasn't for Munira and Arsh Zebu wouldn't have come this far. It goes to show that when people decide to help each other selflessly then they can achieve anything at all. Watching Imtiaz regret his decision to take Sajida to court and Zebu's firm belief that she was on the right track were few of the best moments of this episode.
Udaari is a play filled with positive messages, we definitely need more such dramas. There are plenty of plays which the viewers tune into solely for entertainment but there are hardly any which are there to serve a bigger purpose. The writer Farhat Ishtiaq has penned down the script of Udaari very intelligently without sensationalizing an issue which is unfortunately very often mishandled by our writers. The director Mohammad Ehteshamuddin has extracted some amazing performances from the cast with a very few exceptions.
How many of you watched this recent episode? Please share your thoughts about it.