This episode belonged to Sheedan – Bushra Ansari completely. Bushra Ansari has proven yet again that she is one of the most gifted actresses in our drama industry. Sheedan is a strong woman who believes in standing by people she loves. One thing that stood out more than anything else in tonight's episode was Sheedan's love and concern for Sajida. Unlike Durdana, Sheedan does not judge Sajida. She wants her to be settled and happy because she feels that Sajida is entitled to her share of happiness even though she is a widow. The relationship between all these characters is very heart-warming. This episode was definitely educational since I had no idea that there was such a custom in some villages; the women gathered clean water for the groom to be so that he could bathe with it before he came to pick the bride. What a simple yet touching gesture. Since I am talking about water I would like to share something else with the readers which doesn't have anything to do with this episode but which is definitely related to this drama. The people of the village in which this drama was shot had no access to clean water and had to walk for miles to get water for daily use. The team of this drama solved this problem so that they didn't have to walk for miles to get water. What a great initiative! I am glad that the presence of these stars made a real difference in the life of the people living in that village.
This episode mainly revolved around Sajida's marriage. There was a lot of singing and bonding between the characters involved. Sajida could never have gone ahead with this marriage if it wasn't for Sheedan's support. It was also good to see Meeran supporting her mother for a change. Imtiaz was more than willing to marry Sajida whenever she wanted. The wedding was covered with detail, although there were too many songs in tonight's episode but they went well with the situation that was being shown. The wedding festivities were interrupted by the news of Sheedan's husband's death which means this is the start of a different life for Sheedan too.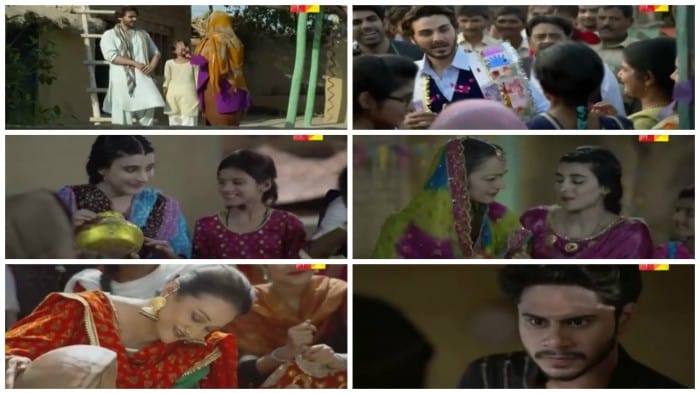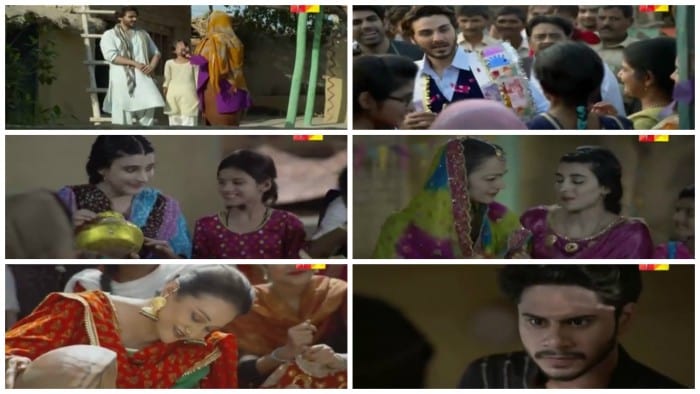 Imtiaz has been shown as a very loving and resourceful person. Sajida also opened up with him in tonight's episode and for now everything between them is perfect. Although Imtiaz did not want to stay in Sajida's house but she insisted that he should open his shop in the house too, save some money and then build a house for them. The preview of the next episode however showed that he will start showing his true colors in the upcoming episode. I hope this particular aspect of the story is covered sensitively. Ahsan Khan is definitely standing out in this role, his confidence and effortless acting made his scenes a treat to watch.
The viewers also got to see what was going on in the life of the characters in the city. Farwa's mother put her foot done in tonight's episode and her father refused to help her too. Farwa's mother thinks that people who sing are 'bhand aur mirasi' therefore she forbids her daughter from leaving the house. Farwa however manages to sneak out and record the song. This track wasn't given a lot of screen time which was actually good. We know what is happening in these characters' life but weren't shown the scenes in detail. It was also good to see that the focus today remained on Sajida and Imtiaz. The preview of the next episode also suggested that Imtiaz will find out about Meeran's love interest. Although I did not like Urwa Hocane's acting in the first episode but she seems to be completely into her character now.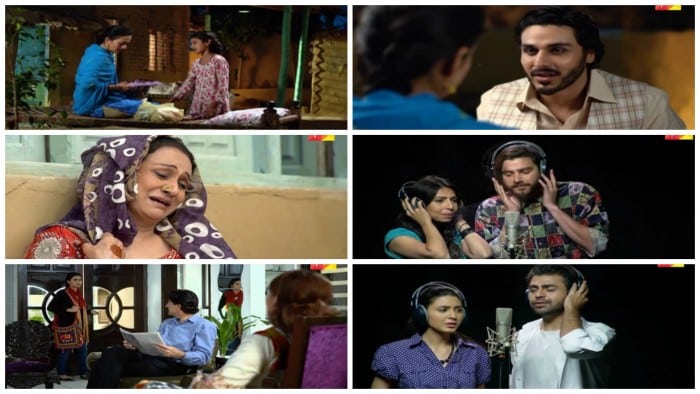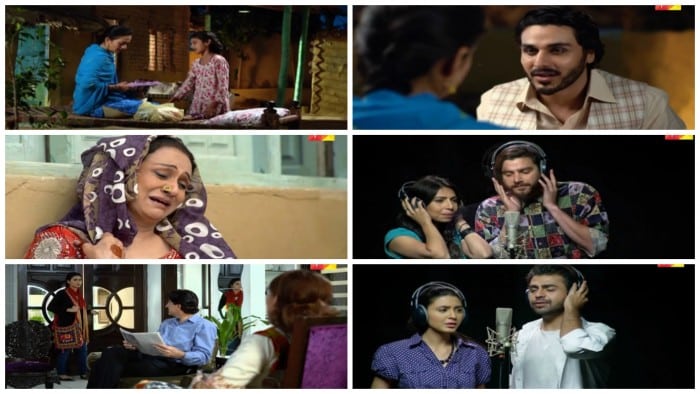 So far Udaari is a different and interesting play. There are several tracks in the story and the director has covered the village life in particular brilliantly. It is good to see a drama in a different setting with some of the actors playing roles which they have never played before.
How many of you watched this latest installment? Don't forget to share your thoughts about it. If you missed it, watch it on http://www.dramasonline.com
Fatima Awan