The inevitable happened in tonight's episode and I must say that even with all the scenes which were supposed to be a 'distraction', this was an extremely upsetting episode which made it extremely difficult for me to detach myself from Zebu's character in particular. I am certain that many other viewers like me could not help but think about all the Zebus out there especially those who never get any support at all. Zebu can never get over what has happened to her but she is lucky to have a mother who is by her side. There isn't much Sajida can do for her daughter but at least she is there and she can ensure that what has happened never happens again but what about all those little girls and even boys out there who don't have anyone to turn to? It would have been far better if that particular scene was much more subtle. A closed door and then threats afterwards would have been enough. Zebu's state of mind was shown in such a way that the viewers could relate to the trauma every little child who goes through something so horrific must feel. What remains to be seen now is that whether Sajida will be able to figure out why Zebu was so upset all of a sudden and most importantly what is she going to do about it once she knows the truth. Laila Zuberi's character will probably play a pivotal role in putting Imtiaz behind bars or helping Sajida take a step which would ensure that this man gets the punishment he deserves according to law. So far we have seen quite a few dramas in which rapists were not punished through courts but they either lost their mental balance or were shot in the end.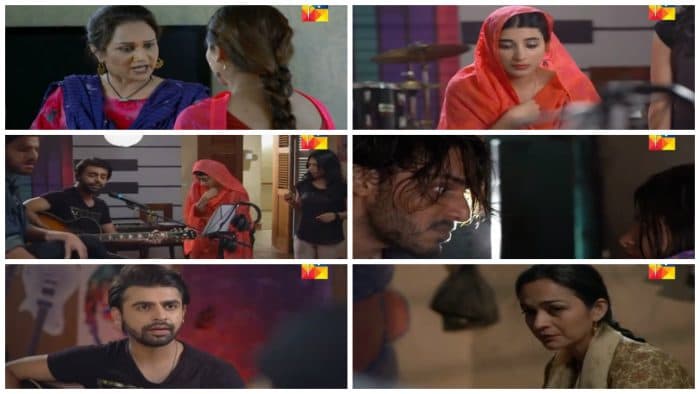 Imtiaz's attitude towards Sajida changed in this episode because he wanted to make sure that she didn't think he had anything to do with Zebu's present condition. Sajida trusts Imtiaz blindly and she is convinced more than ever that Imtiaz genuinely loves her daughter. Ahsan Khan made me hate his character completely in tonight's episode. He looked wicked in all the scenes and portrayed his character superbly on screen. It must not be easy playing such a dark character especially for a person who is used to playing the good guy most of the times. Samiya Mumtaz is also very convincing as a mother who has no clue that she leaves her daughter with a monster every day. The child star playing the role of Zebu has definitely breathed life into her character. I am certain that playing such a role for a girl her age must have been tough.
Meeran and Arsh's track took a brand new turn with this episode. Arsh finally realized that he had hurt Meeran badly and ended up not only apologizing to her but also promised her that he will help her out as much as he can. Although Arsh's outbursts have been terribly annoying but the way he admitted his mistake and decided to change his attitude towards Meeran was shown really well. Also, the dialogue about the change in Meeran's behaviour after she moved to the city was an excellent addition because it summed up the reason for Meeran's change in personality perfectly. While Sheedan is still as confident as she was back in the village, her daughter feel like she is not good enough – something that will change now that she has everyone's support. Sheedan's know-it-all attitude provided some comic relief in this episode too. Meeran's character is very likeable so far; she is intelligent and sensitive. Urwa Hocane is doing complete justice to her role. Bushra Ansari has nailed every single scene as Sheedan. In tonight's episode in particular Sheedan's scenes were needed more than ever!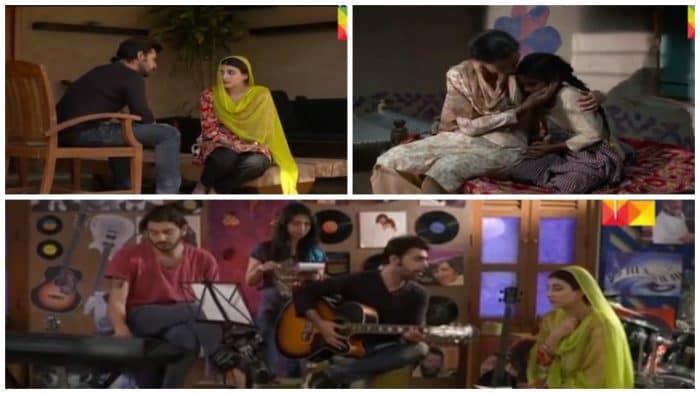 I have to admit, this episode was a difficult one to review because it was seriously disturbing. The preview of the next episode showed Meeran and Arsh working together as a team and Arsh admitting that Meeran was indeed very talented. Sometimes what a person needs the most is someone's support who would have confidence in their abilities and they can achieve anything at all. Laila Zuberi's character was also shown directly involved with the issue of child abuse therefore these two tracks are likely to meet at some point. It also suggested that Imtiaz's intimidating tactics are not helping him keep Zebu quiet.
Do share your thoughts about this latest episode.
Fatima Awan
Top Trending Video