This was an amazing last episode, truly gratifying and filled with positivity. There is a quote, "The only thing necessary for the triumph of evil is for good men to do nothing!", tonight's episode of Udaari showed how a few good people can bring about a major change! This episode was filled with positive messages and many questions that directly identified the reasons because of which a rape victim is unable to go to the authorities to get justice. So far all the stories involving the issue of sexual abuse in our dramas ended with the victim getting married in the end or reconciling with their spouse, Udaari for the first time showed an ending all the viewers were longing to see. Zebu's future is bright like the shiniest star in the sky because she knows exactly what she wants from life; she has a big purpose in life now. Zebu's story's ending is the perfect example of the triumph of good over evil; she has been shown as an extraordinary girl who discovered a part of herself she did not know existed only because of everything she went through.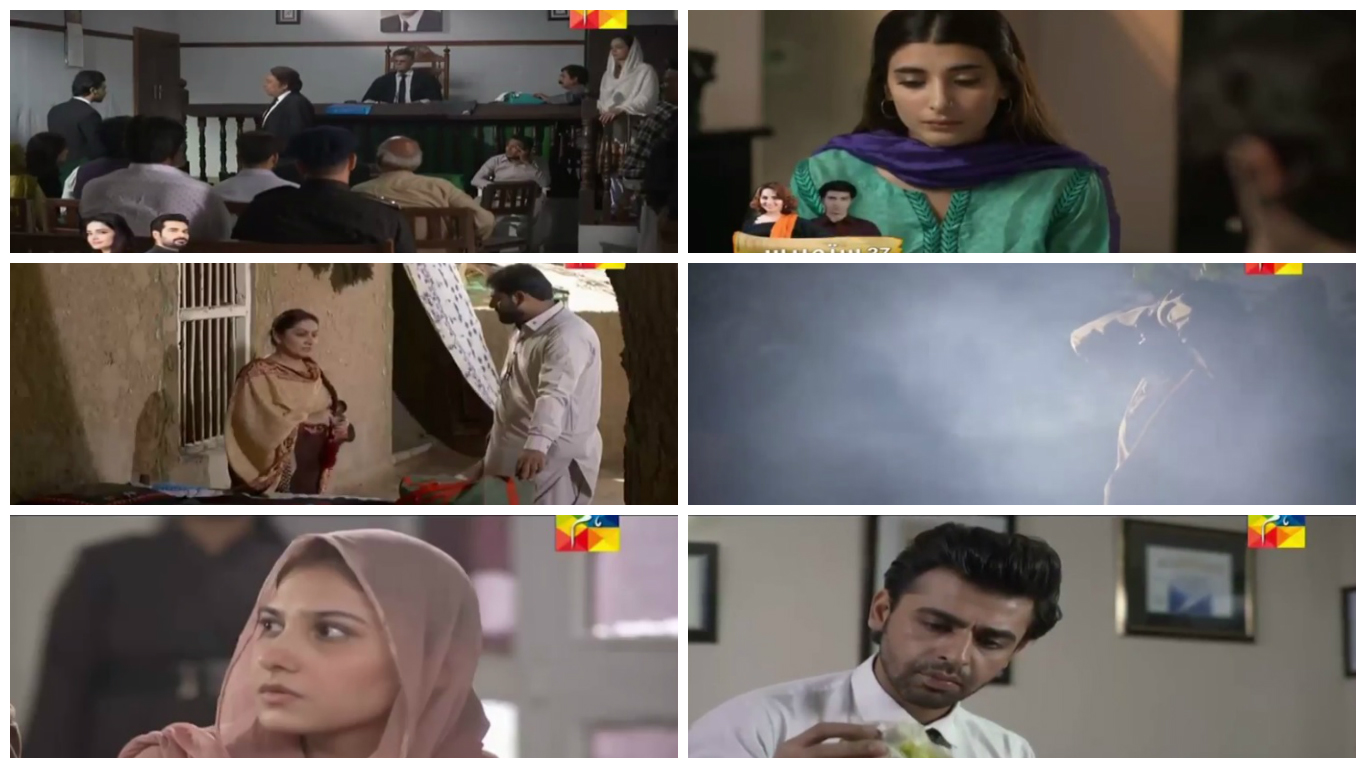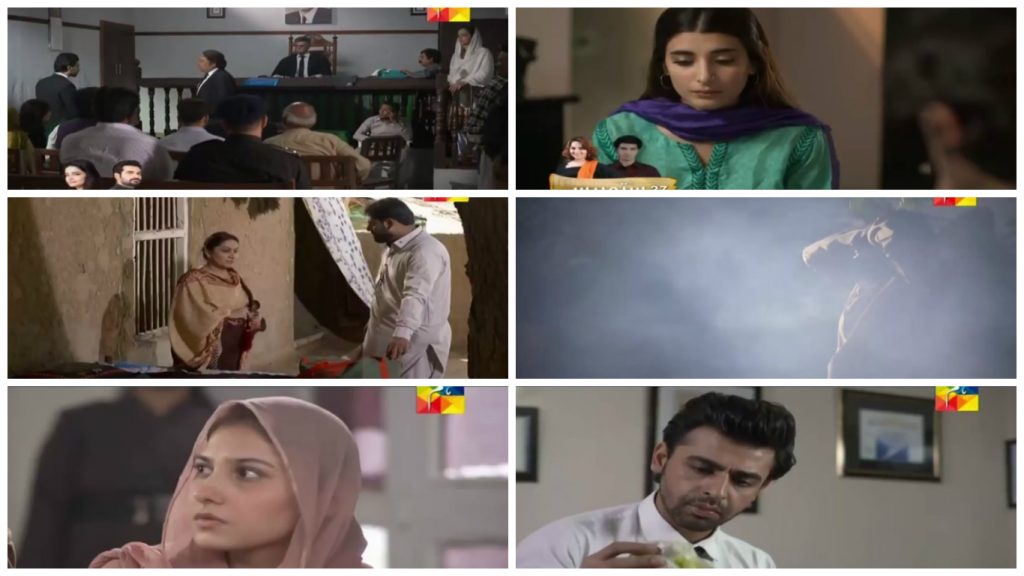 In the end Arsh did not only win the case but also Meeran's heart, completely. And his dream of performing on the stage also came true! The trial was covered flawlessly with some very emotional moments but the highlight of this episode was the scene which showed that Zebu had a new mission in life and was not afraid of anything or anyone now. It was also great watching Sajida confess that she was wrong but she had learned a very important lesson from her fearless daughter. Sheedan's minimal role in the past few episodes and absence from the trial altogether tonight clearly suggests that Bushra Ansari was not able to make it to the shootings, which is quite sad because the viewers loved her character, presence and acting in Udaari. Pakistani viewers get to watch dramas which are entertaining very often but most of them do not always have a real message. Udaari was one of those very few dramas which did not only focus on a very real, serious and tabooed issue but it also did so with precision. It did not only show women who were empowered completely but most importantly a victim who stayed firm against all odds. It will be remembered as a drama which instead of relying on clichés and stereotypes attempted to set new standards. The most important message which this drama put forth was that the victim gets to choose whether he or she wants to continue being a victim or would rather be a survivor. It also showed that no matter how invincible a rapist thinks he is, he will eventually be prosecuted and punished if the victim decides to take a stand for herself. In the last few episodes Imtiaz's downfall was directly proportional to the amount of confidence Zebu gained.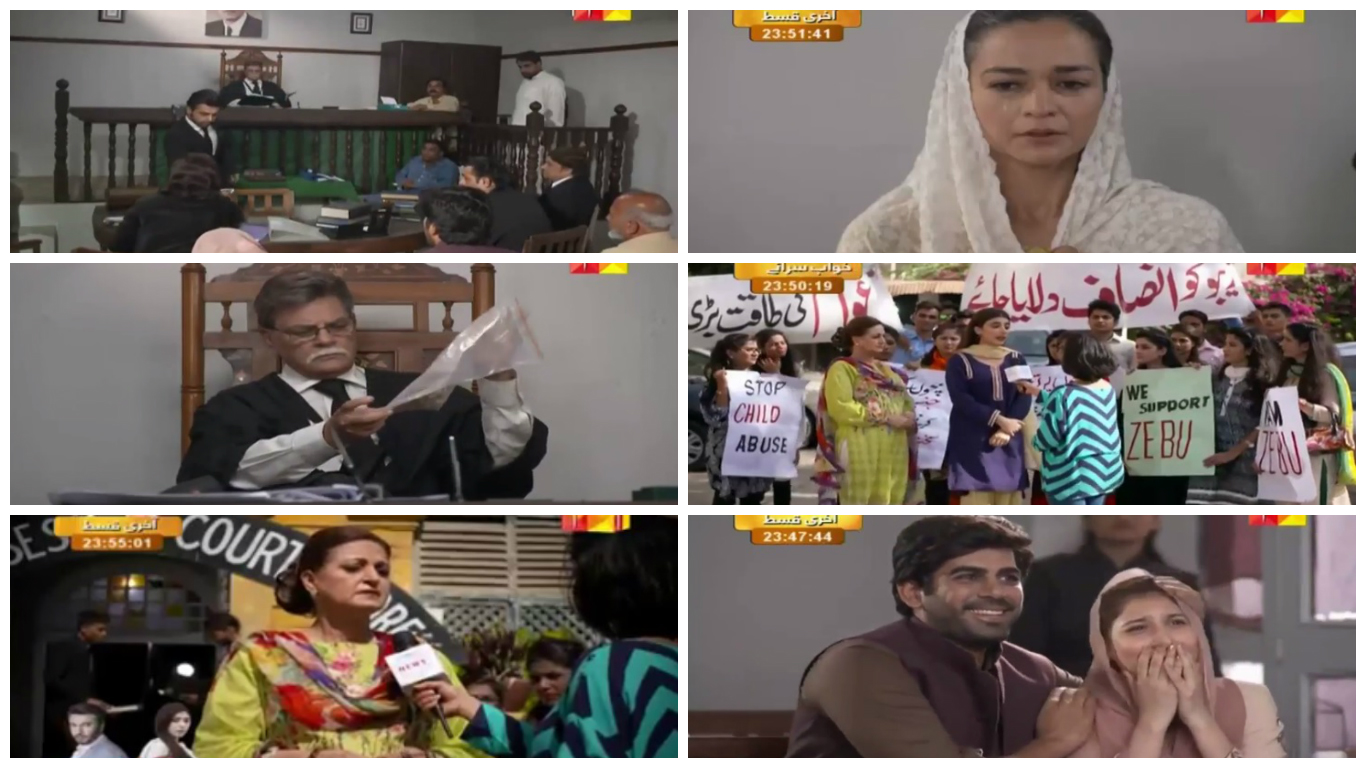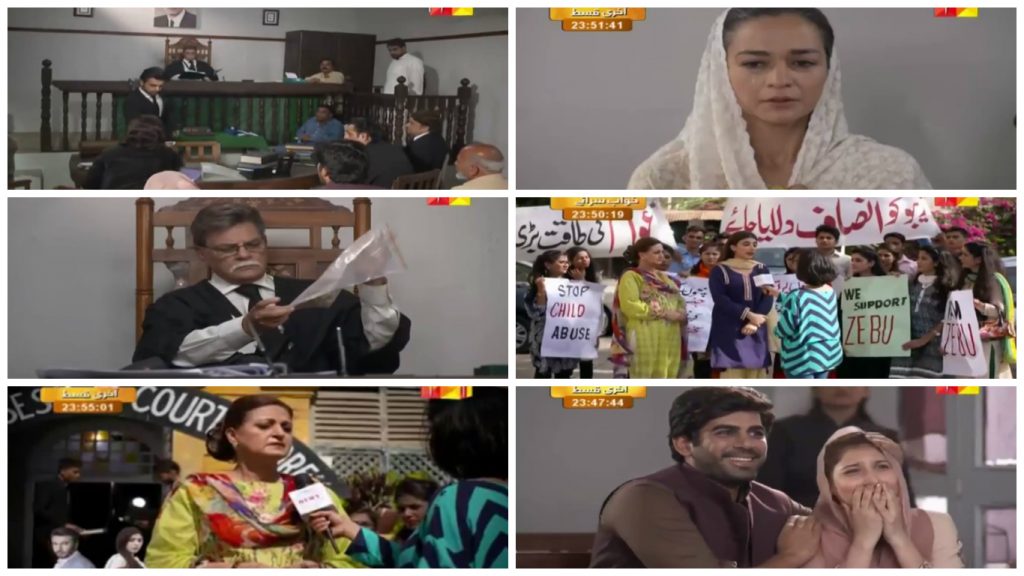 Another aspect of Udaari which is truly commendable is that it did not misguide people into believing that choosing to be survivor is easy. Also, Udaari showed that sometimes all a rape victim needs is support from people who love her and someone who can guide her in the right direction. Udaari was truly inspiring for all the viewers because of many characters which were strong and positive. Each one of these characters had a story to tell. The difference people like Arsh, Munira and even Milli made in the lives of individuals who were very different from them went to show that people who are affluent can change the lives of those who are less fortunate with some effort and a lot of dedication. Farhat Ishtiaq deserves tons of credit for taking a road less travelled. Udaari wasn't the kind of play which required imagination and creativity alone but it also required a lot of research. Farhat Ishtiaq definitely did her homework well and as a result of that the final product proved that the viewers do not always watch dramas with typical and done-to-death stories. The viewers gave their verdict by giving Udaari the ratings it deserved. The director Mohammad Ehteshammudin had a strong grip on the story and knew exactly what was expected from him. He dared to be different by casting an actor like Ahsan Khan in the kind of role which he has never played before. Ahsan Khan has played negative characters before but never one like that of Imtiaz. Ahsan Khan proved what a versatile actor he is by nailing his role and making it unforgettable. Also, with the exception of Ins-e-Yazdan the entire cast did their job well. Urwa Hocane was another actress who was seen in a very different avatar in Udaari. Farhan Saeed's performance in Udaari has won him many new fans. Bushra Ansari's character and acting both were on point. Sheedan's character challenged stereotypes; a person can be strong and liberal even without getting any formal education. Sammiya Mumtaz is a natural actor who always gives every role she plays her very best and this time around too, although there were times when viewers expected slightly more from her character, her performance never faltered. The child star Areesha who played Zebu's character when she was young has to be one of the most promising actors about the younger lot. Aqeel Abbas who played the role of Zebu's mamu is another actor who is immensely talented and I am sure many viewers would want to see him on screen more often. Hina Altaf truly delivered when Zebu's character took the turn the viewers were not even expecting it to take.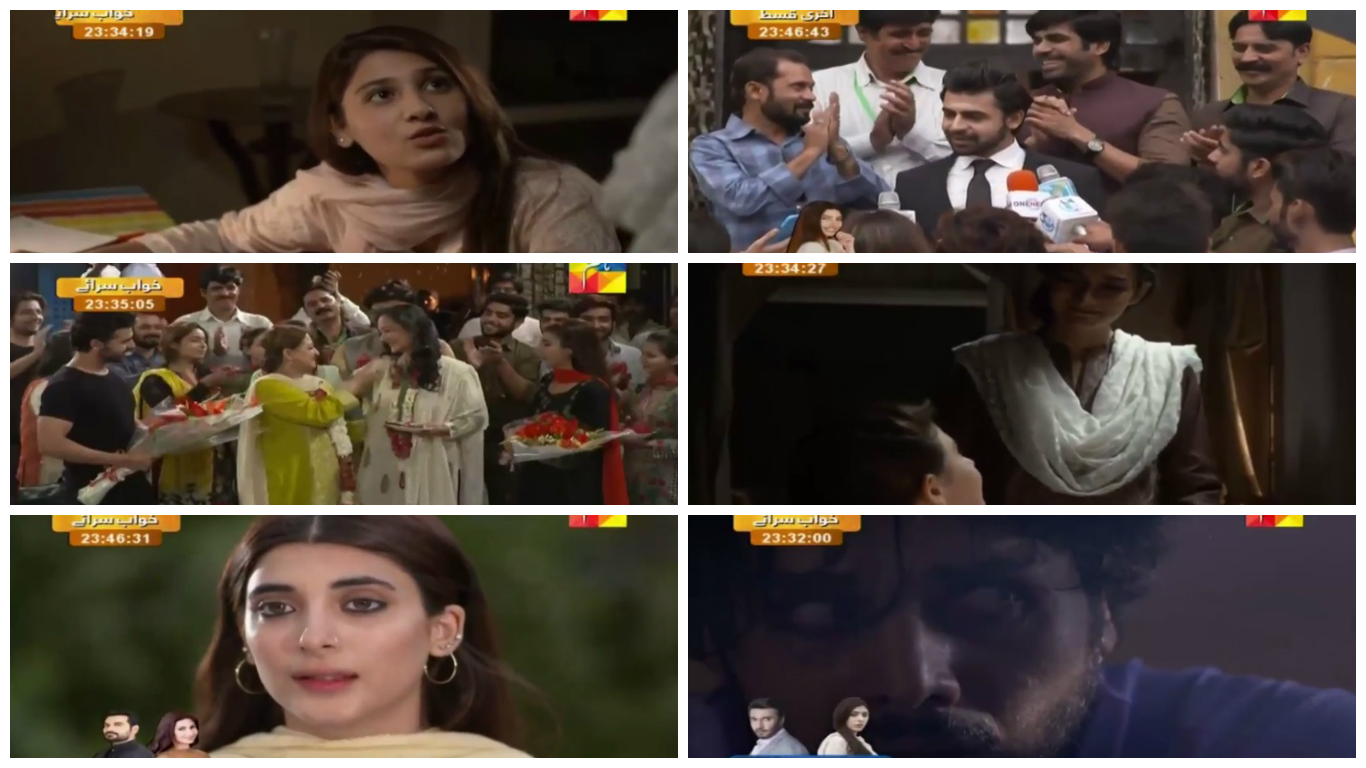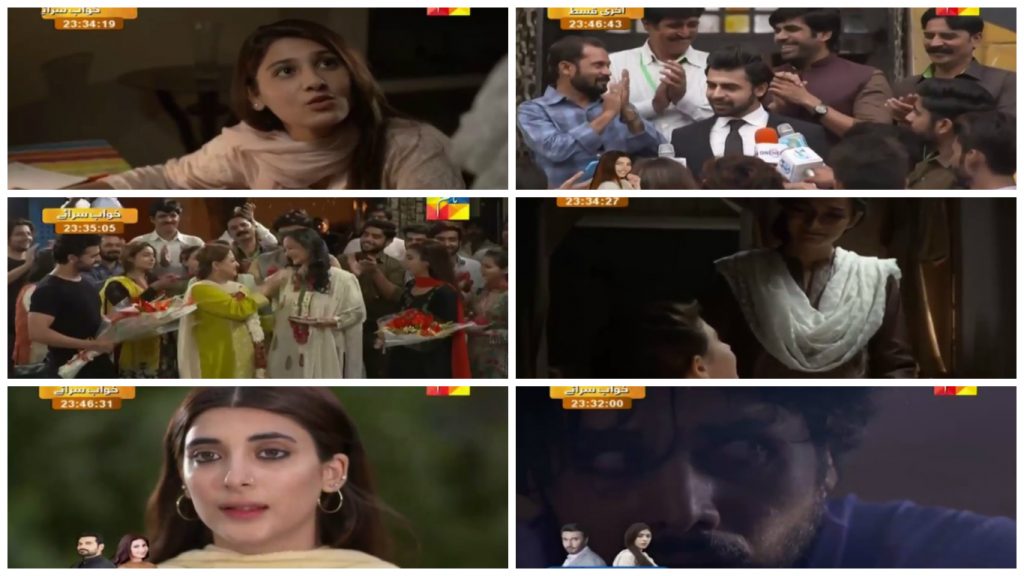 Most of the dramas nowadays either show women as helpless creatures or as conniving characters who cannot see other women happy. Udaari showed a lot of women who supported each other and proved that a woman does not always need a man in her life to save her! I would like to thank MD Productions and Kashf foundation for highlighting this issue and at the same time giving us a story and characters which entertained us for many weeks. Our producers are constantly complaining that viewers don't want to see social issues being highlighted in dramas and would much rather watch the same old stories but Udaari's viewership proved that viewers will watch and appreciate quality content if it is presented well on screen. A big thanks to all those amazing readers who gave their feedback every week. Your comments made the discussions productive and lively.