All is fair in love and war. Un Suni is a tale of un-requited love that degenerates into hate and envy. It is a story of two individuals who completely love each other to the extent that they are willing to sacrifice anything for the other. However, they are compelled to walk different paths and to hate each other but their souls are always together.
Junaid khan as Yasif, Mehwish Hayat as sadaf and Sajid Hassan as Mukhtar are it main leads with supporting cast, ZQ, Shahryar Zaidi, Shamim Hillali, Bilal Chaudhary, Maham and Faris. KRQ is the writer and Ehraz Ali Mirza is the Director.
Well Sadaf is a middle class girl who is very strong and engaged with her cousin Mukhtar, who is 22 years older than Sadaf. Sadaf lives with her sister and a widow mother. Since her father died in her childhood so Mukhtar was the one who took the responsibility and grown his uncle's daughters so sadaf's mother thinks that by marrying Sadaf with Mukhtar, she can returns his favours…Mukhtar loves her so much but she isn't happy with it…On the same time their is a boy Named Yasif in her college who loves her, so on the last day of college he follows her and by going to her house he told her that he loves her but Sadaf told a lie and said that she was already married.
After some years Yasif found her in a bank where she works and yasif got a transfer in her bank. Qudoos sahab (sharyar zaidi) is the manager of the bank who is a lively person and whenever he sees a beautiful girl or a handsome boy, he says 'bari hi pappu bachi ya bacha hai'. Yasif lives with his friend faris and his wife Zara.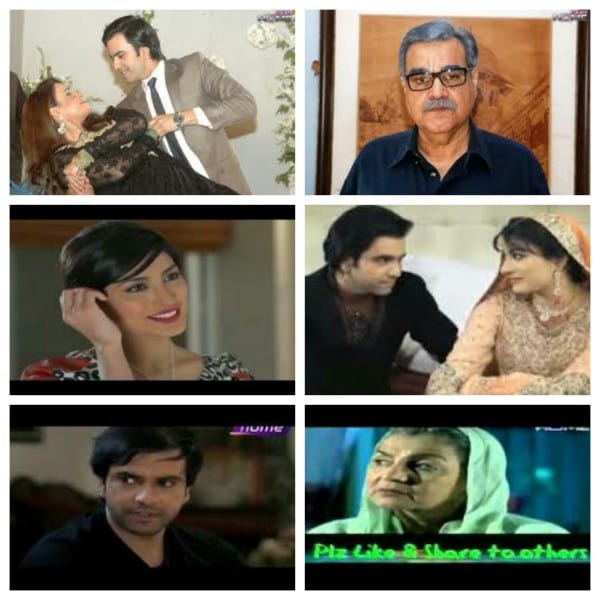 Now in bank sadaf Is also starting to like him, so they agreed to marry with each other since Yasif found out that she is not married. Now Mukhtar is sad to know that she will not marry him. So he left Pakistan and settled in Dubai. Then they married with each other but Yasif is a krazy boy who loves her a lot but he also doesn't like her working in the bank since she got transfer in other branch of the bank bcz of the rule of the bank that husband and wife cannot work together in same branch. Rizwan is the head of the other branch where sadaf works. Rizwan is a college friend of both sadaf and Yasif but yasif didn't like him bcz he thinks that sadaf is in affair with him.
Since it is a KRQ's script so every now and then you will heard a mind blowing dialogue like '6 foot ka mard b shukk kary to uska qadd chohay jitna lagta hai', 'Aurat jub shuk krti ha to hansi aati ha lekin jub koi mard shukk karta hair to rona aata hai'. So Yasif beats her time to time and in the end gives divorce by saying this that I can't control myself and u don't deserve a man like me.
So sadaf comes home and her mother calls Mukhtar back and ask him to marry her by saying, 'Beta agar koi musafir galti se us train mein sawar hojaey jis ka usy pata na ho k ye uski manzil ki taraf ni jati to aese musafir par Taras aata hai aur agar wo musafir rasty mein utar kar munzil ki taraf aana chahy aur agar wo musafir koi larki ho to usy maaf kar dena chaye'. So he agrees to marry with her and after marrying they setteled in karachi. Meanwhile after giving divorce,in anger he decided to get marry with his step mother's niece zoya(ZQ), who has come from USA. After 1 week of marriage he has become mental bcz he knows what he has lost so his father took him to USA for the treatment. After 5 years he comes back from USA with zoya and son DANY. He is ok but now his wife beats him time to time and he is bearing it bcz he isn't fully recovered and still taking pills. He took transfer from Islamabad to karachi and lives in a flat on the same floor in the building, where sadaf lives with Mukhtar but Mukhtar don't know him bcz he hasn't seen him before. Farzand Ali who is the cousin of Zara, also lives in the same building, knows yasif bcz zara said him to take care of yasif and his family. Farzand ali is a funny character who speaks only punjabi and when yasif asked why don't u speak in urdu?, he says 'paaji tusi kadi Obama nu urdu boldyan wekhya ey, o te apni zuban bolda ey ty mein v ohi bolan ga'… time to time he will deliver a dialogue which will blow u and make you if u understand punjabi language.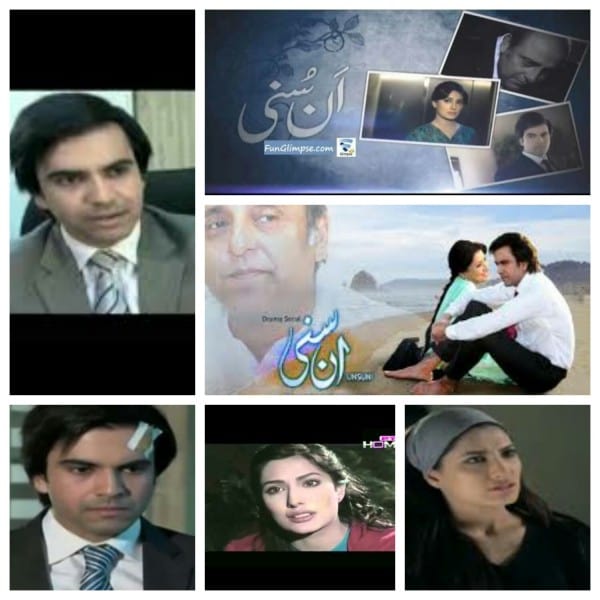 Now yasif wants to start his relation again with sadaf but sadaf didn't agreed bcz of Mukhtar. In the heart she loves him and has sympathy for him bcz she sees every now and then got beaten by his wife. After some time she started to meet him again and they think that nobody knows about them but everybody knows what they are doing including Mukhtar. Zoya left her house and living with Farzand Ali as her sister. Mukhtar is waiting for that sadaf will tell him by herself. So she tells her after some time and wants divorce and Mukhtar agrees to give him divorce. Now both Mukhtar and sadaf going to islamabad for the marriage of her sister with Rizwan. Sadaf tries to talk with her mother about yasif but her mother knows already everything about him and sadaf so she says, 'bina kuch kahy aur suny mein razi hun. Beta zindagi 1 jayedad ki tarah hoti ha to is mein faisla karny ka haq b usy ha jo iska malik ha ya thora buht uska jo commission agent ha aur maa to commission agent hoti ni…wese b jo larki parhi likhi ho, bary bary faisly karti ho us k faislon mein mein kese kuch bol sakti hun?…tumhary abba keh gaey thy k betiyun k maamly mein zabardasti mat karna, to mein ne kaha k bewkufi karen to mashwara b na dun?…to kehny lagay k dil ka mamla ho to mashwara b mat dena qn k 1 lrki k haathon mein 1 puri nasal ka kirdaar hota hai, ikhtiar dedo gi to puri 1 nasal ka kirdar buch jaey ga….kya farq parta ha k mukhtar ho ya phir yasif, kal kisi aur ko la kar khara kar dena aur kehna ye mera shohar hai, mein keh dun gi k mera damad hai'
It is towards its completion. Well u can say that story is not extraordinary but it is not bad as well. The dialogues are their to make us amaze. When u watch a drama u see the story and then other things but in case of KRQ, story is not the priority. Instead of story dialogues are priority bcz KRQ has wrote some amazing dialogues, when u listen them it will go and hit ur heart and will make u think deep for atleast 2 minutes. Since it is an overview so not many things i can cover up bcz it is an overview of 26 episodes. Well if u are a fan of KRQ, u certainly shouldn't want to miss it. Direction is average and the lighting isn't great either, plus it is on ptv so picture quality is below par. Visually it doesn't offer u much but acting is too good except for junaid khan. He didn't nailed it in every seen but he is good enough actor to watch but Mehwish, Sajid, shehryar zaidi, Bilal Chaydhary, Faris and Shamim hillali nailed it bcz they have already worked in KRQ's dramas so they know how we can give life to KRQ's words.
How many of u did like this review?….plz give me ur feed back….
Ahsan Arshad