Ushna Shah is a very fierce celebrity. She never holds back and always says whatever she thinks is right. Ushna has a knack for trolling back haters and she uses every opportunity to do just that.
While she was getting ready for a Diwali party at her friend's place, Ushna clicked pictures in the saari she was wearing and posted them with the caption Saare, Not Sorry. She once before this also challenged the trolls when she wore a saare with a half cut blouse. She is a believer in her life her rules and never shies away from showing that. Here is Ushna's post straight from her glam chair: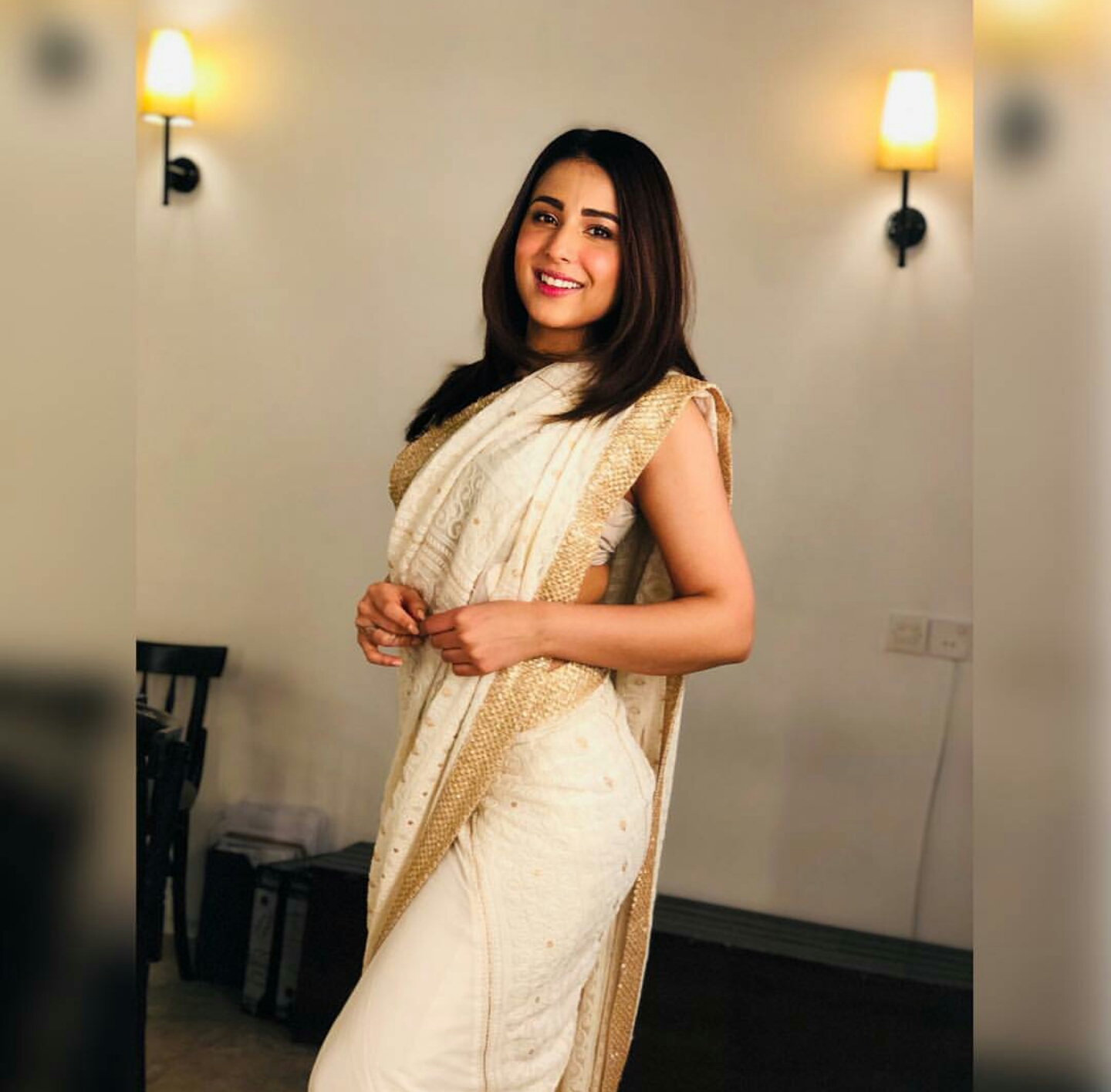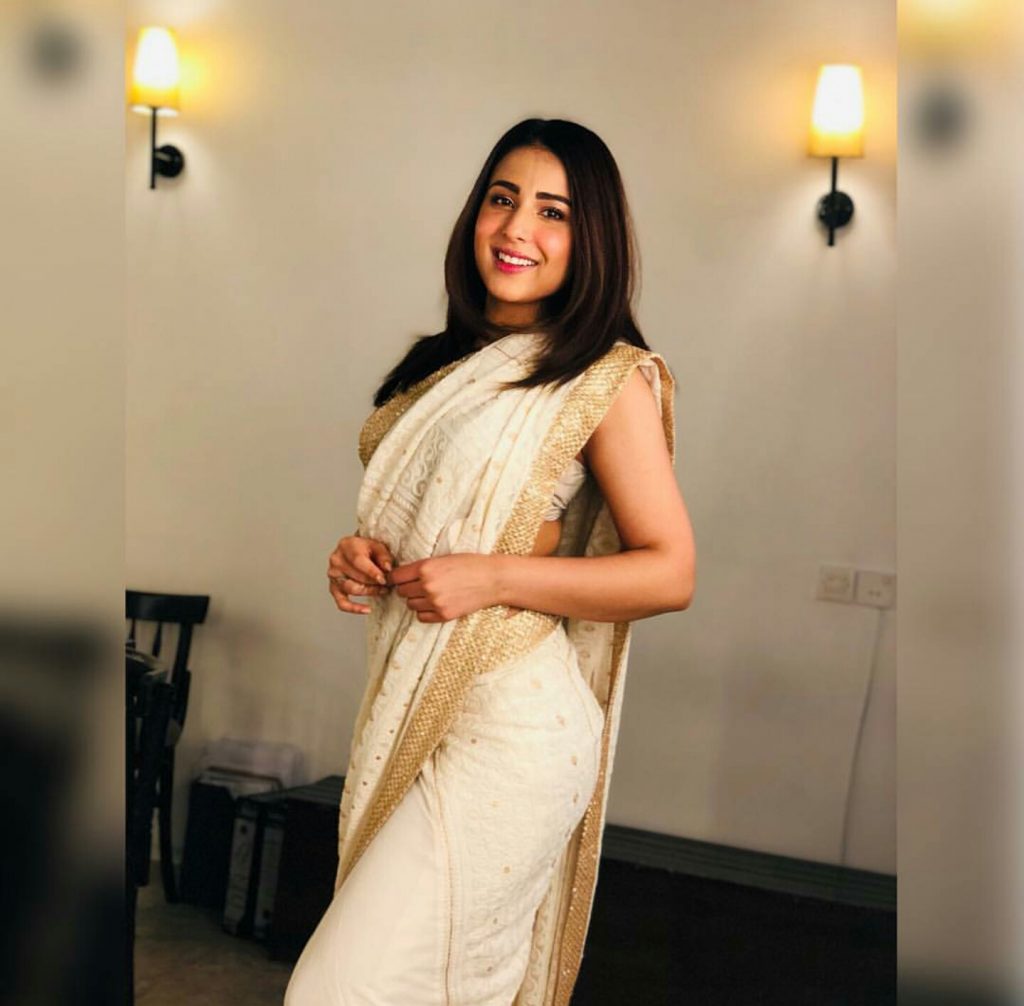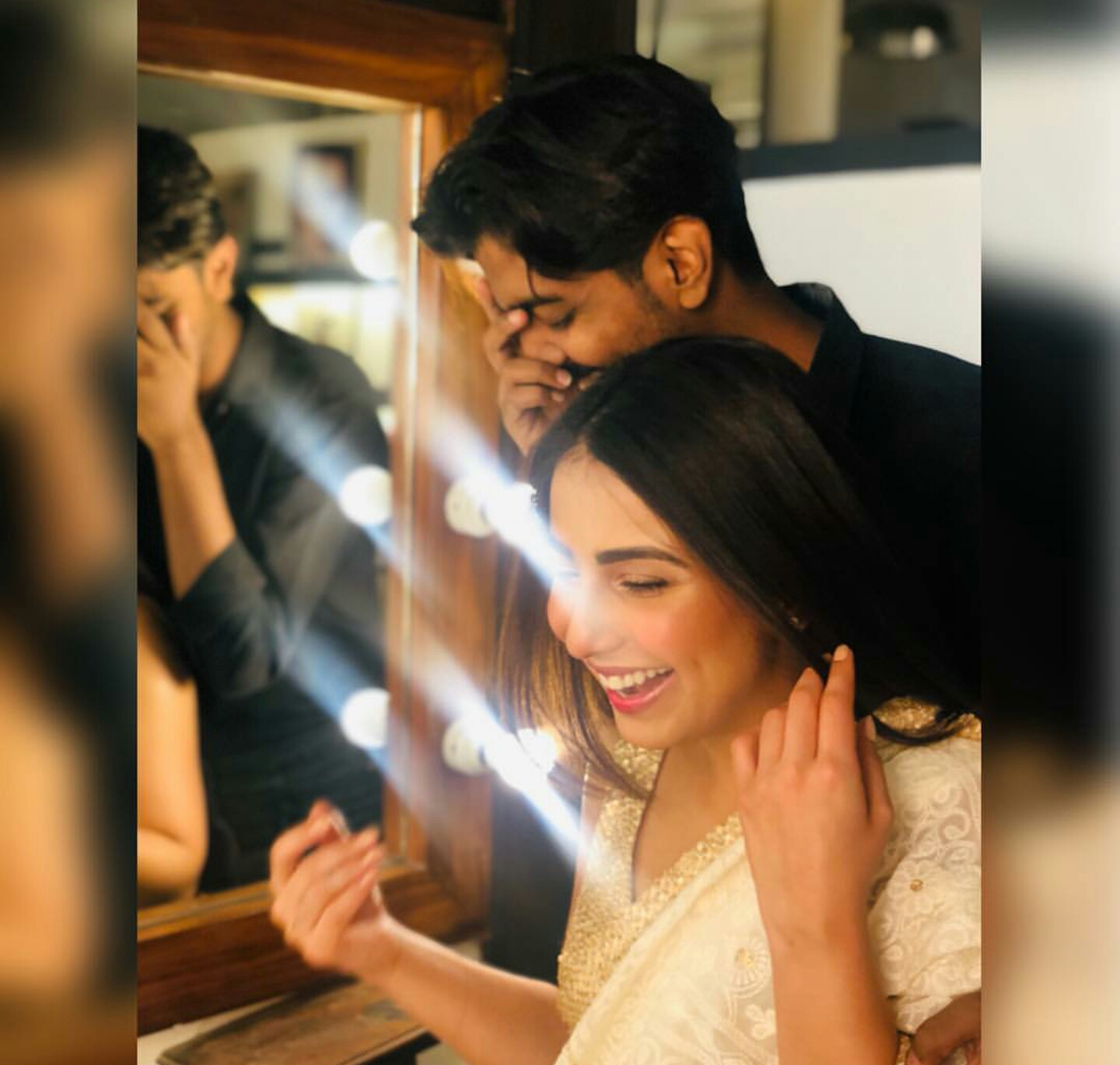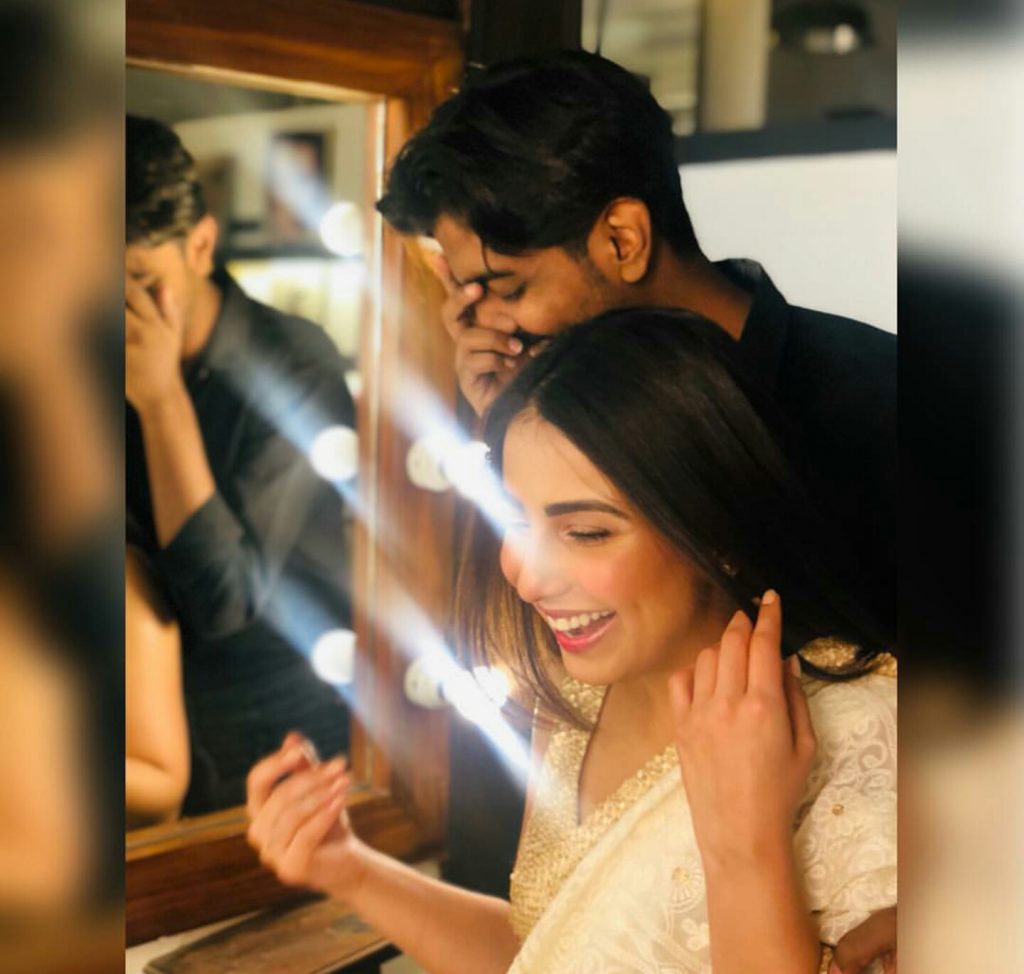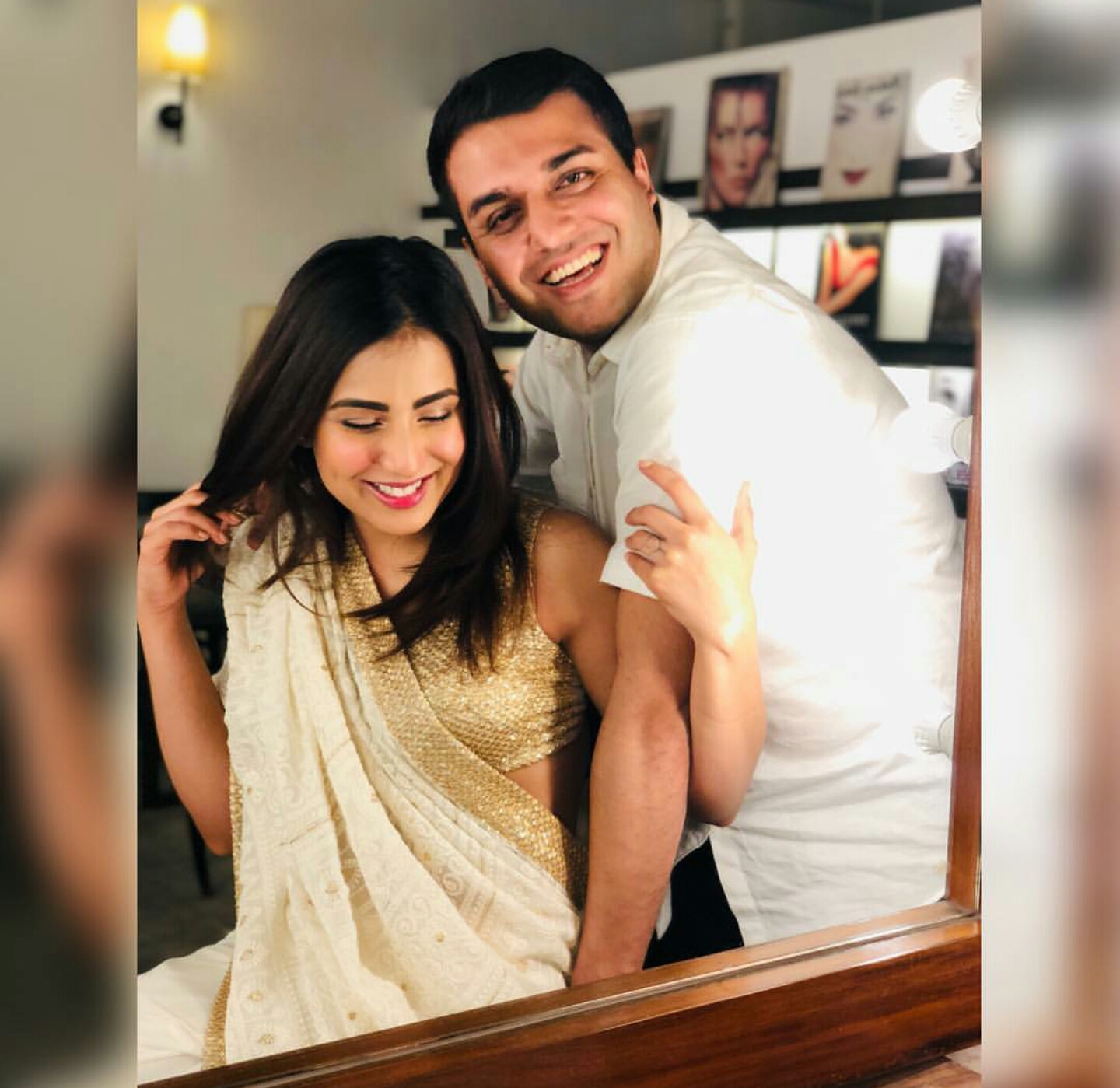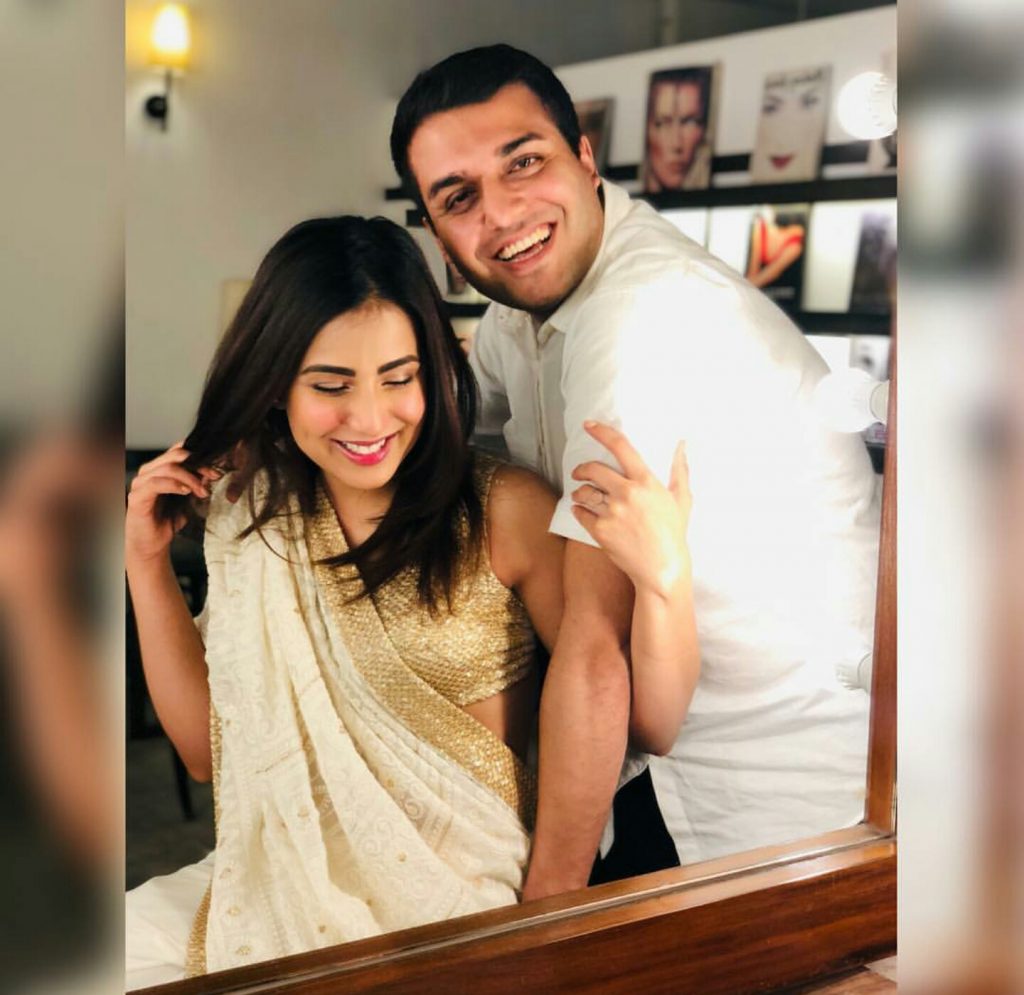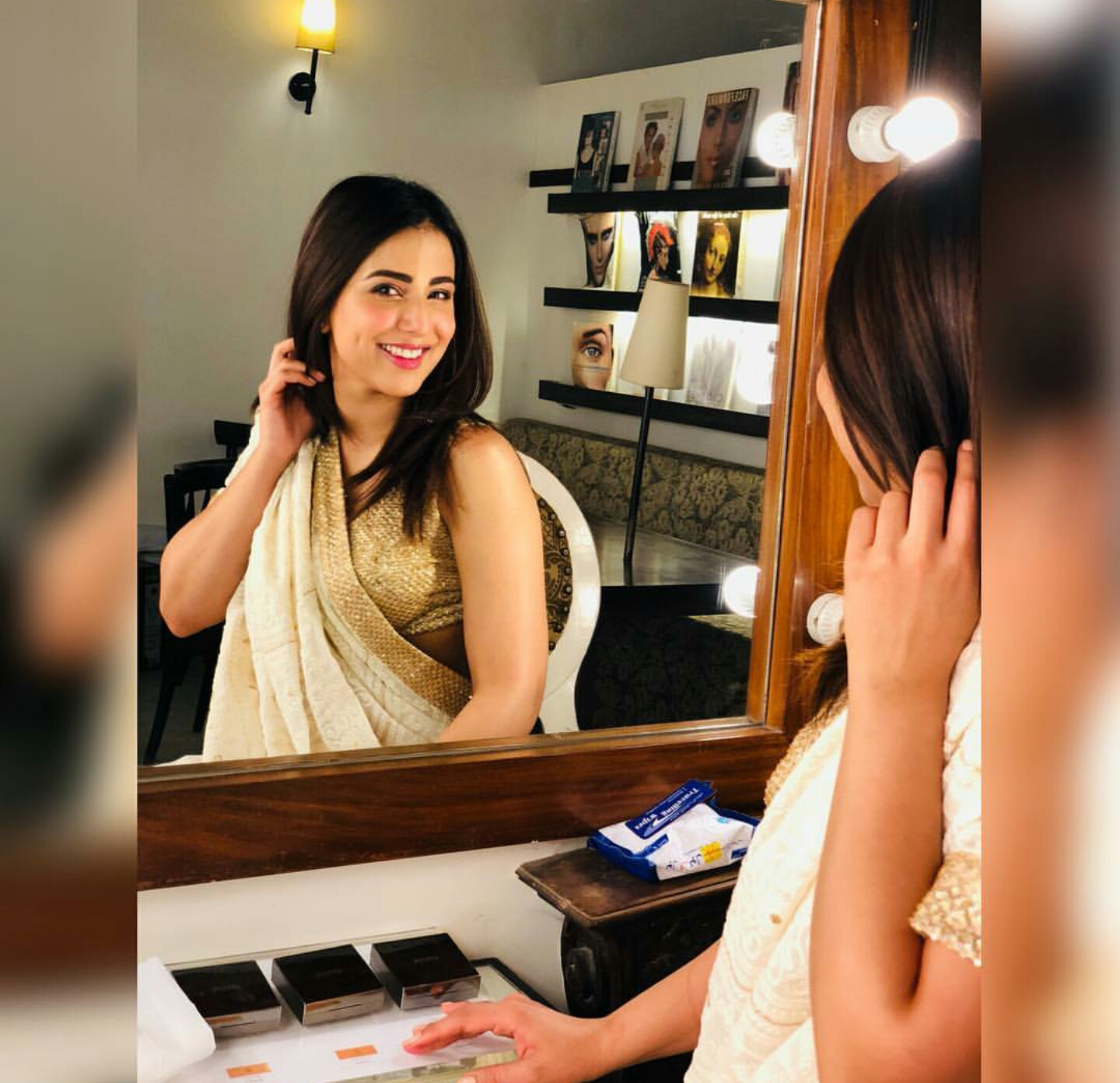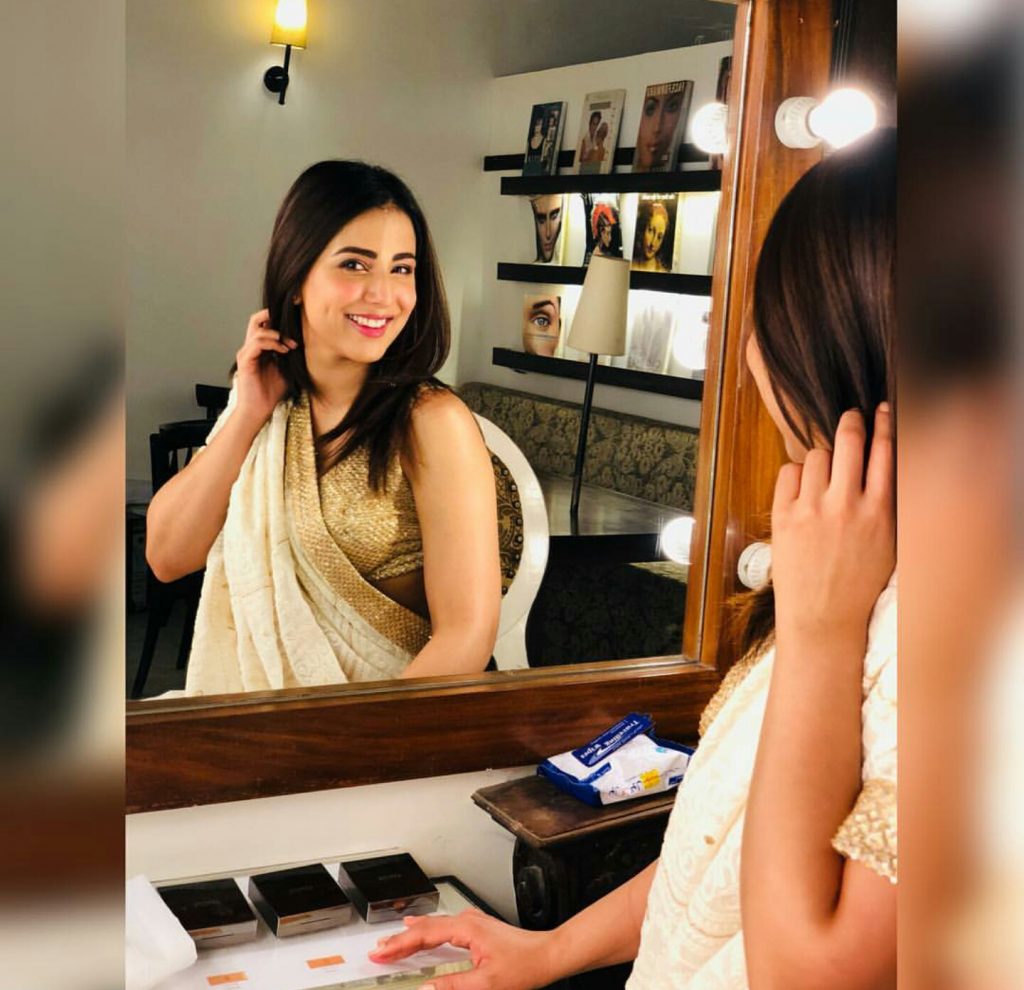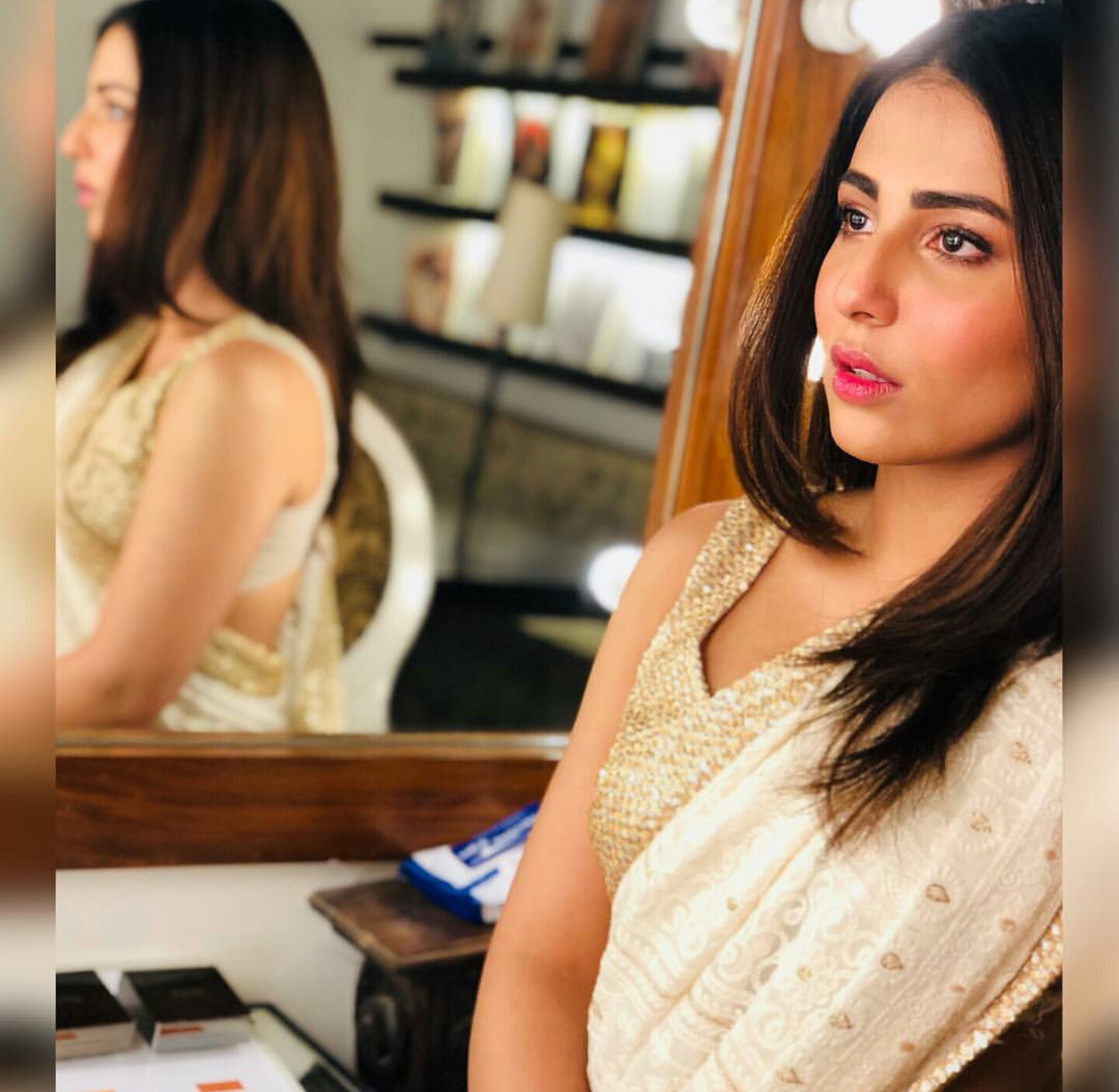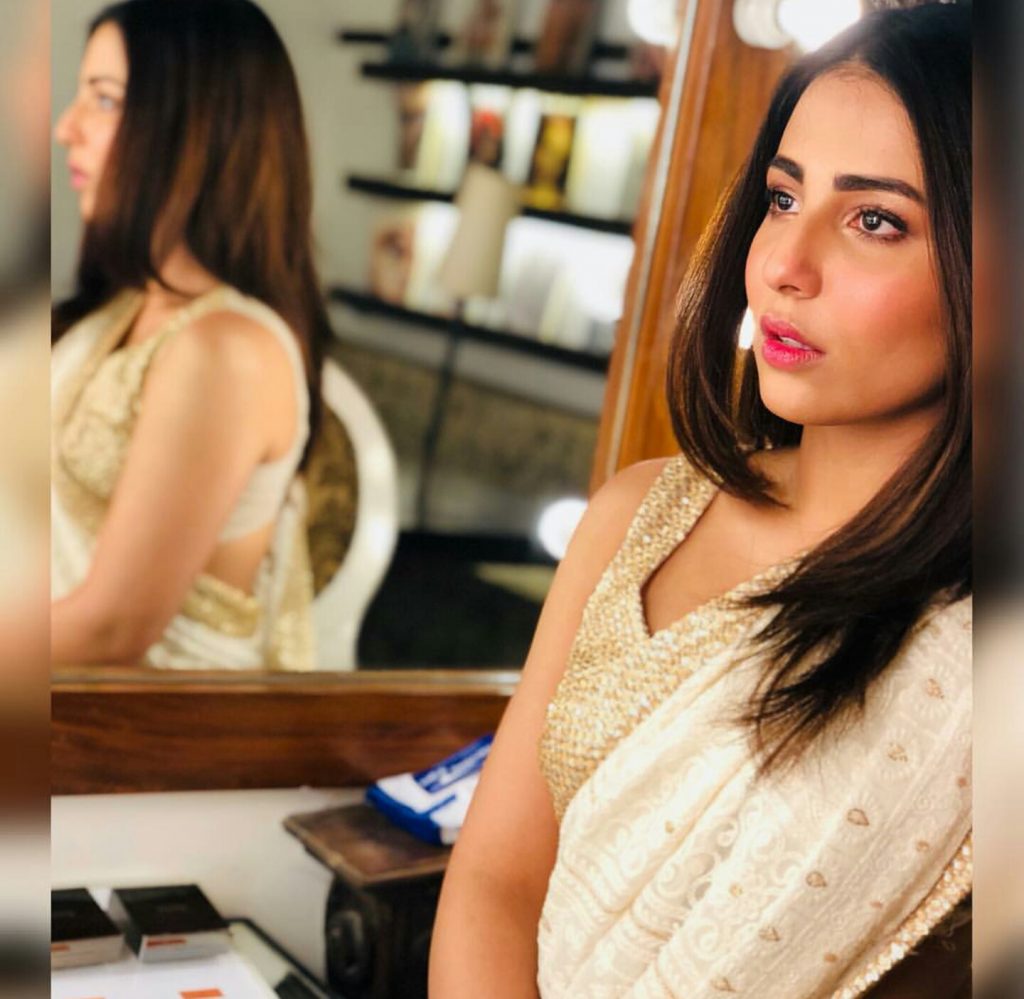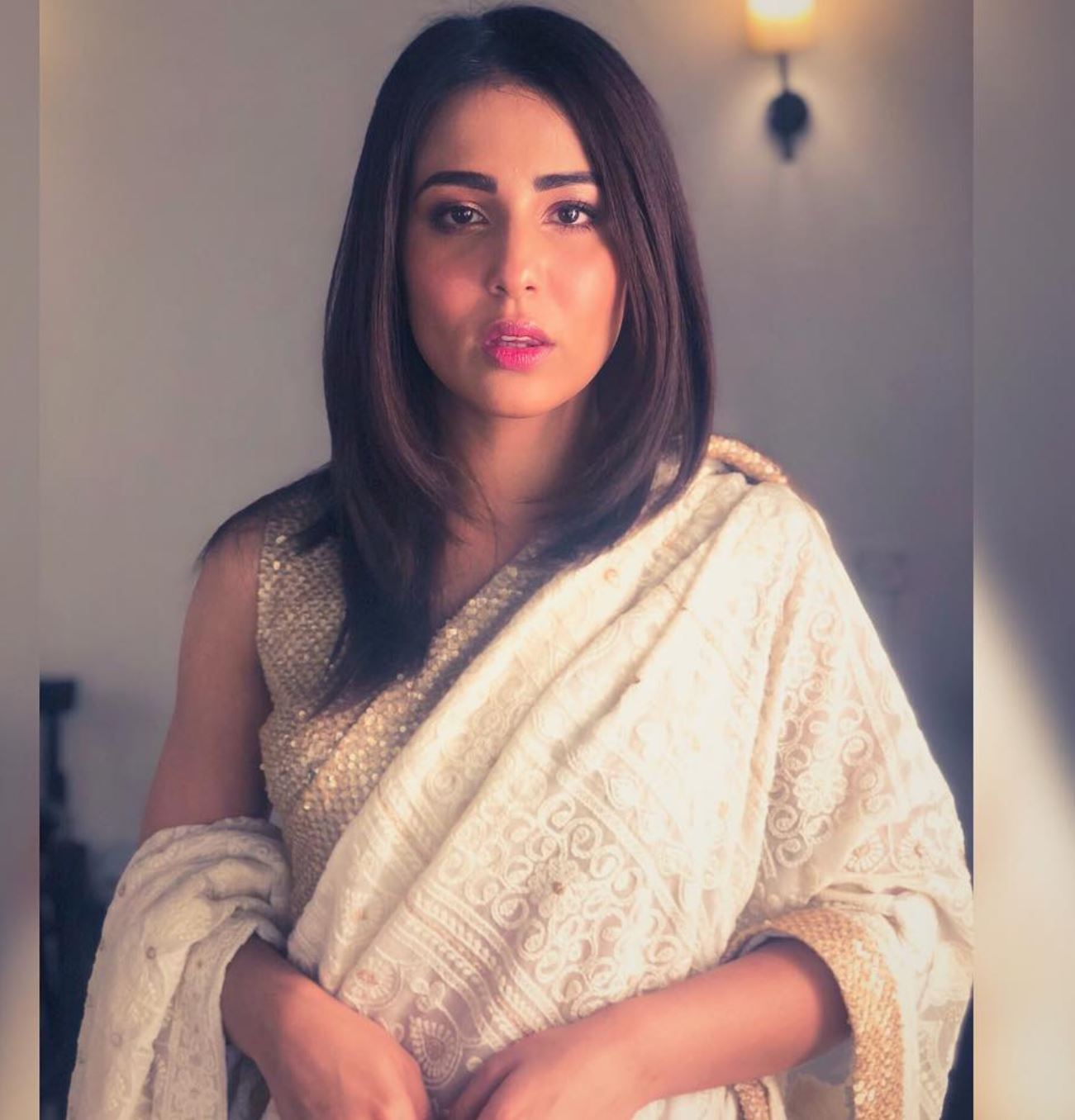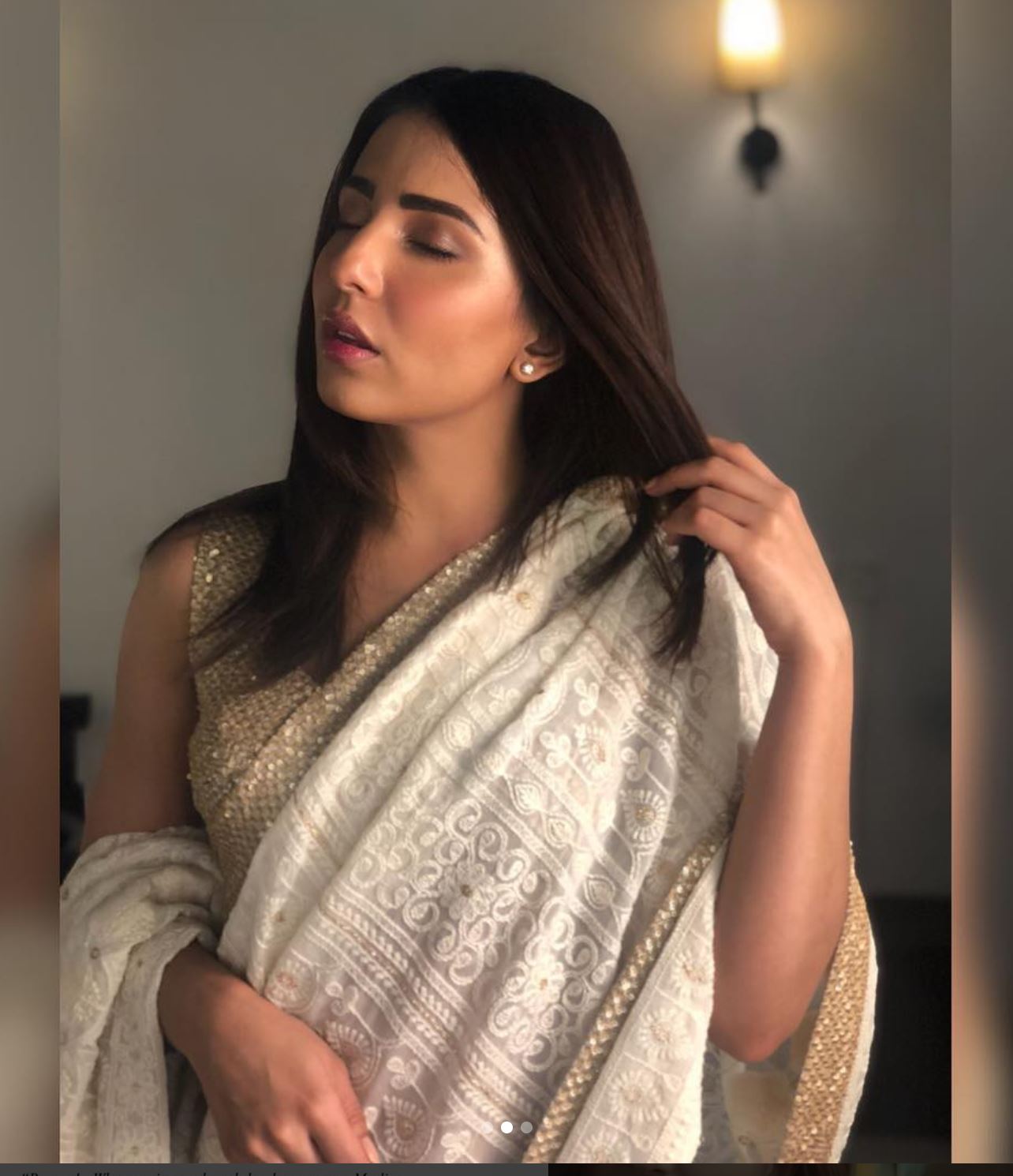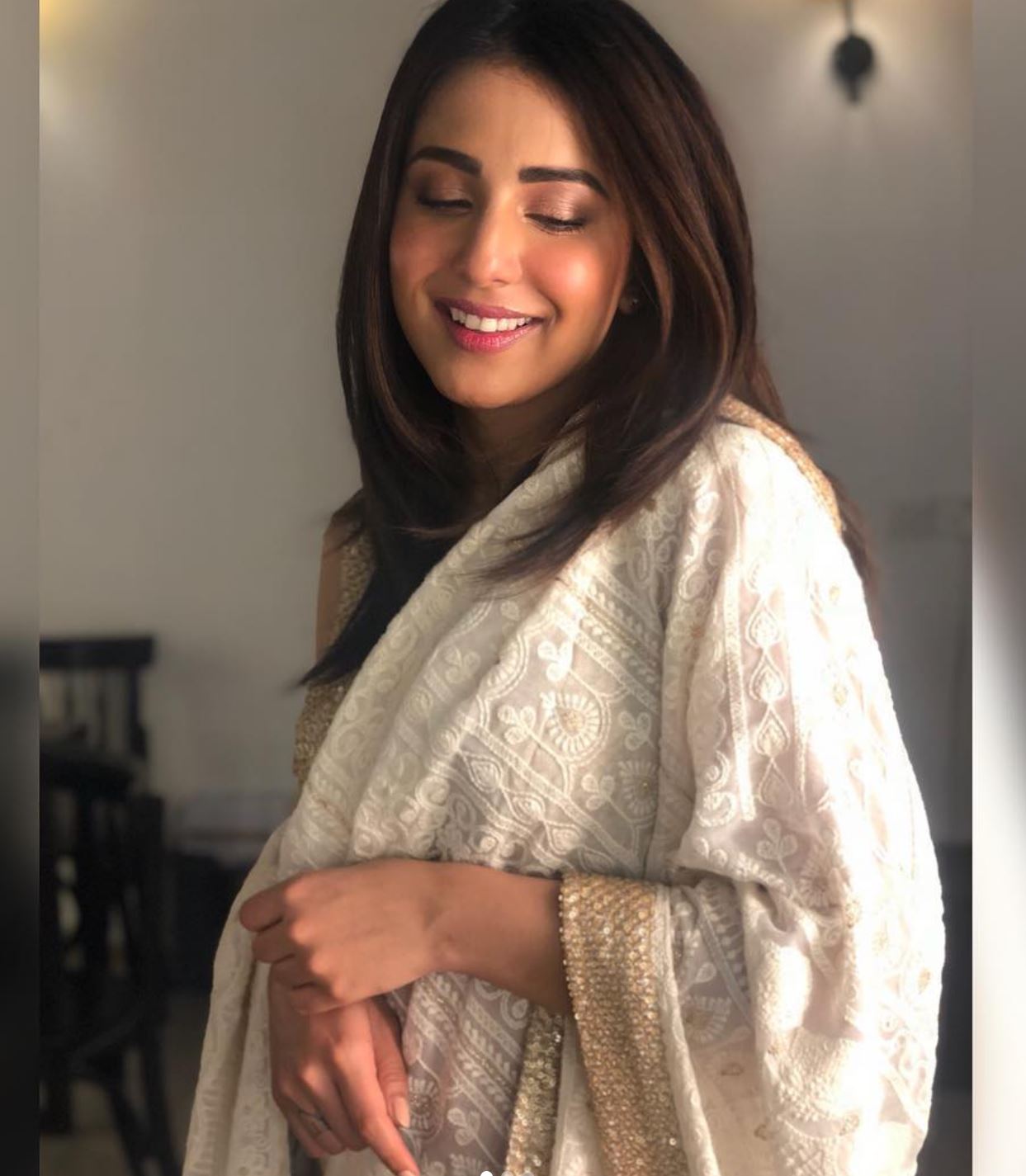 Ushna sure is a stunner and knows the art of pulling anything off. The saari is giving her a look of youth and elegance and she is totally looking like tge diva she is. Ushna's natural makeup look paired with her short hair are also adding up to get this look to a perfect 10 on 10.
But whatever Ushna may wear or do, she is a lady of her own choices and is never sorry for anything!