Ohkay so, production of Big Bang Entertainment, direction of Ali Hassan & writing of Hashim Nadeem; Visaal is a new prime time drama that has started airing on ARY Digital. I must say, the OST & the promo of this drama definitely gave me Khuda Aur Mohabbat & Dhaani vibes & when I saw that it has been written by Hashim Nadeem, I knew exactly why I felt that way. However, I will say that despite the similarities, I feel may be it is going to be a happier version of Khuda Aur Mohabbat where two people in love will have their happy ending after a lot of hardships, because I could see a lot of tweaking that Hashim Nadeem has done this time around, so let's see how things roll. First episode of Visaal did set the base for what is yet to come & introduced the characters in detail & though I had a feeling that I knew all these characters from before, I thoroughly enjoyed watching it.
Akram (Zahid Ahmed) is an imposter who believes in short cuts. He has had a colorful past where he has resorted to a lot such tactics which have landed him in trouble a lot of times but because Akram is like a free bird, he doesn't take anything seriously as he knows that he can manipulate his way out of every problematic situation. Akram has no family to go to, no parents, no siblings, that is why it feels it is one of the reasons why he has lost direction in life.
Shabbir (Touqeer Nasir) happens to be the only parent of Pari (Hania Amir) & they both share a beautiful relationship with each other. As Shabbir has lost his wife, that is the reason why he feels he needs to be extra attentive & cautious in taking care of Pari because she's all that he has. It was really nice seeing their friendly relationship where Pari respected her father's approach of upbringing but also didn't shy away in sharing whatever was in her heart. Jumman Bua (Ismat Zaidi) happens to be Shabbir's neighbor & because Shabbir trusts her so much, she comes to keep a check on Pari whenever her father goes for work. Shabbir is the union leader at Railways & earns a decent living for himself & his daughter.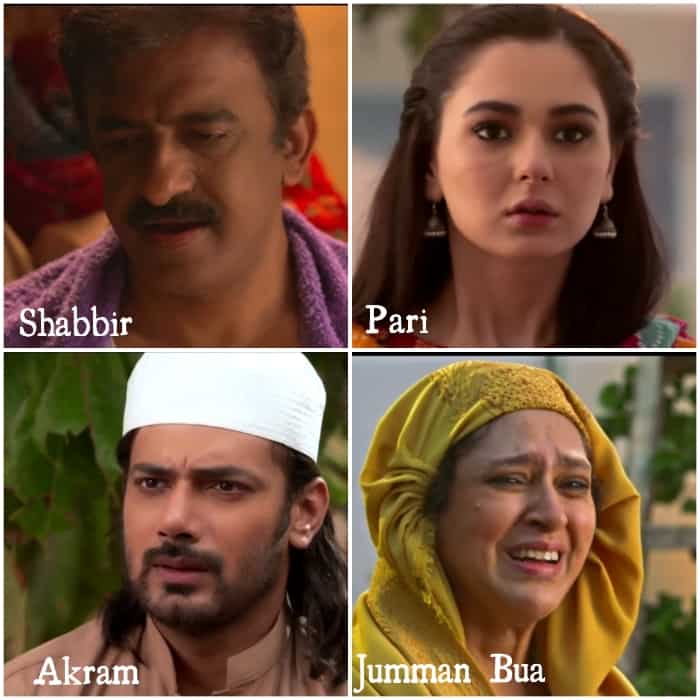 Molana Ghufran (Firdous Jamal) happens to be a Muazzin & care taker of the local Masjid of that area & upon a little inquiry, Akram gets to know about him. Molana Ghufran has a wife Naikbakht (Tahira Iman) & a daughter Naheed (Saboor Ali), who happens to be Pari's best friend.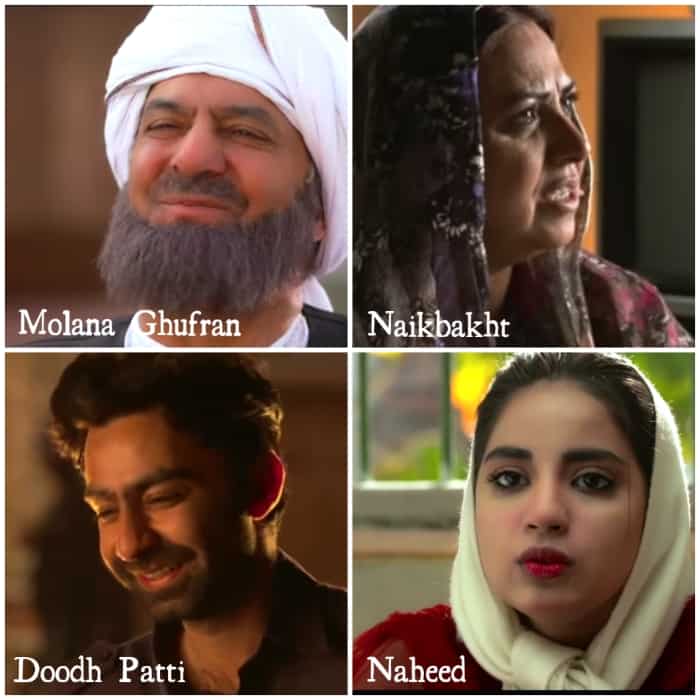 Akram has definitely come in contact with Molana Ghufran due to an ulterior motive. He is intelligently manipulative & he is also quite smart to know how he can attain his goals. The way Akram caught Molana Ghufran's attention was quite amusing & interesting because he knew exactly what he had to say in order to make an impression on him. Akram's interactions with Dilbar (Saife Hassan), the Paan shop owner as well as his new found friend Doodh Patti were nicely done as they were basically used to give Akram's character a proper introduction to let the viewers know what sort of a person he is.
Akram couldn't take the thought of Pari out of his mind & that is why he decided to pay a visit to Molana Ghufran's house once again. The way Akram found a way in Ghufran's place went to show how simple & optimistic Ghufran was because of which he easily got tricked into believing that Akram was everything that he said he was & ended up giving him an access to his house.
Overall, this episode was quite intereresting & the drama has had a great start. All the actors seemed to be in their element & the direction was spot on too. Zahid Ahmed seemed to overplay Akram a bit but I feel it was needed especially in the introductory episodes to make a longlasting impression about his character. Hania Aamir was perfect as Pari & every other actor did a perfect job too. I am definitely looking forward to the next episode. Please share your thoughts about the very first episode of Visaal.
Keep Supporting,
Cheers,
Zahra Mirza.
Rating
Reviewer
Date
Drama
Overall Score