Woh Mera Dil Tha Episode 23 Story Review – This heart-warming episode of Woh Mera Dil Tha was Impeccably scripted and beautifully directed. Woh Mera Dil Tha is one of those rare dramas which get better with every passing episode and this second last episode was one of the most marvelously poignant episodes of this drama so far. It was the kind of episode which you can watch over and over again. There are very few writers who can keep the essence of a story alive right till the end and add novelty to even the simplest scripts, Faiza Iftikhar is definitely one of them. After watching so many ishq tamashas this year on Pakistani channels, a romantic story like this one which is simple yet unique in its own way is refreshing. Woh Mera Dil Tha is completely free of clichés and stereotypes which itself is its biggest success.
Sami Khan and Zaid – The Perfect match!
Sami Khan's heartfelt performance in this episode of Woh Mera Dil Tha made his presence felt every step of the way. He absolutely and completely nailed every single expression in this episode. This isn't the first time that Sami Khan has given his absolute best to a role he is playing but what makes this character particularly special is that Zaid's coming-of-age story has been written beautifully too. The guilt Zaid felt was apparent in all the scenes, the willingness with which he accepted his faults turned his weaknesses into his strengths.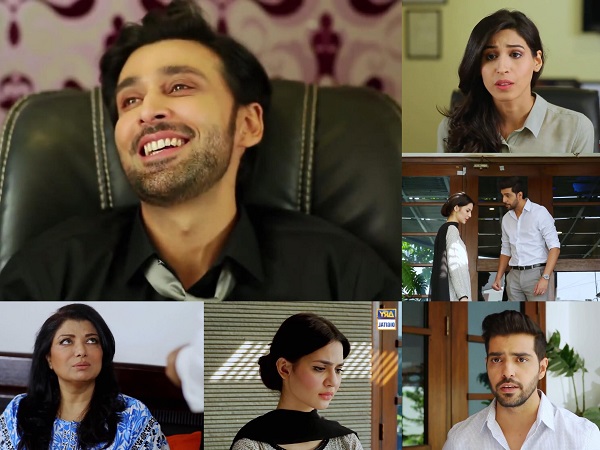 Zaid clearly is no longer the cold and calculated person who never felt vulnerable in any way. In this episode, Zaid was not just terribly sorry for his actions but also scared of his own feelings. Sami Khan did a splendid job of translating this fear and realization on screen which made his scenes even more powerful.
Will Arham Turn Things Around In The End?
Sami Khan's performance has been the highlight of this show but Furqan Qureshi's acting has been terribly disappointing. Arham has many flaws but so does Zaid, while Sami Khan always made his character look charming in some way, Arham keeps you wondering why an intelligent girl like Naina would be attracted to him in the first place. Even tonight when Arham confronted Zaid, the sensitivity with which some of the dialogues should have been delivered was completely missing.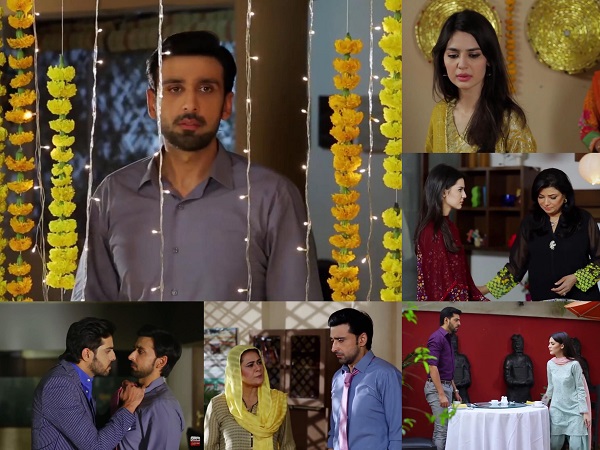 Furqan Qureshi has been doing the bear minimum which is why Arham's character comes across as too plain and annoying. Having said that, it did look like in the last episode Arham might shift things around completely for both Naina and Zaid. Zaid and Arham were really close therefore Arham could tell that even though Zaid was not admitting it, he really was in love with Naina.
Engaging Dialogues and Emotional Storytelling
Many of the dialogues and situations in this episode reflected the beauty of every day life conversations. The interactions of the family members with each other in particular were written and executed well. Some of the conversations were extremely touching. Zaid's conversation with Sonia, all of Naina's conversations with Zaid's family members and Shabana in particular were extremely poignant. The way everyone kept on telling Zaid off yet he did not say anything in his defence was also moving. Naina's maturity was effectively conveyed through her dialogues. Madiha Imam has also translated this character beautifully on screen. She makes sure that she presents the goodness of Naina's character as her strength and not her weakness. Naina's dialogues when Zaid's father came to take her home were also right on point.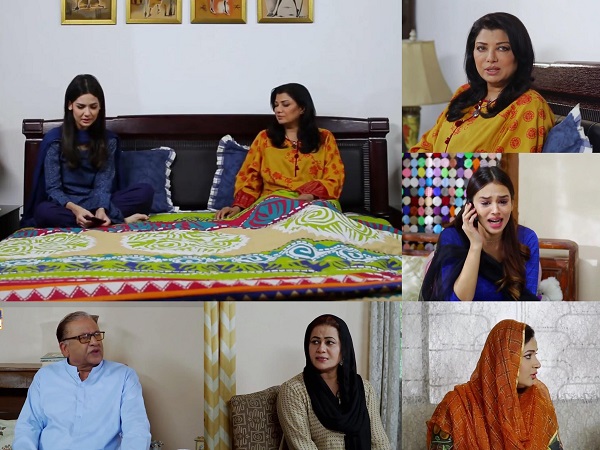 Overall Impression
This second last episode had more strengths than weaknesses. With the exception of few performances which were not up to the mark, everything else was phenomenal. This episode was also visually pleasing (for a change), the script, direction and few of the performances were the best part of this beautiful second last episode.