Last week I was wondering why Woh Mera Dil Tha wasn't airing at 8pm since it is a decent show which deserved a better slot and now quite ironically the show has been moved to the 10pm slot and from now on it will be airing on Fridays! This latest episode of Woh Mera Dil Tha focused entirely on the aftermath of the nikkah last week. This nikkah can easily be termed as the outcome of one of the biggest misunderstandings we have seen in our dramas! Even after everything that happened, Zaid hasn't told his father the truth and Naina's father has completely given up on her. Also, it is too late for explanations!
Things have gone from being lighthearted to extremely serious. Naina lost her parents and now has to live with a person she cannot even stand. Getting married to Naina can easily pass as Zaid's worst nightmare come true especially because his father is going to make sure that he looks after Naina properly. There was already a lot of pressure on Zaid to find a job, now there isn't only even more pressure on him but he doesn't even have the option of working with his "best friend". Sami Khan has been absolutely phenomenal as the careless young man who puts his comforts and interests before everything else! While Zaid is gutsy, his attitude tonight showed that he is incapable of feeling empathy since he was solely worried about himself. He didn't even try to comfort Naina because he felt that he was just as much of a "victim" as she was!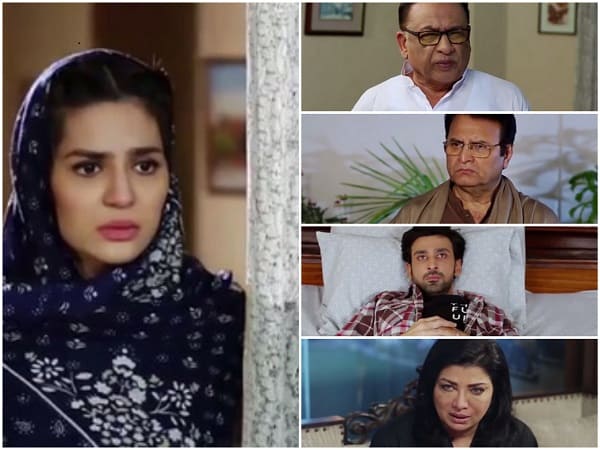 The only reason Zaid's sister was all for this marriage was because she was hoping that she could also benefit from Naina's wealth. Now that she knows Naina's parents have disowned her she isn't happy with the situation. Everyone's reactions to this nikkah got plenty of screen time and some of these scenes were stretched too. The dialogues delivery of few of the supporting actors is too slow and few of them tend to go overboard, which is why it can be difficult sitting through their scenes. Zaid and Naina didn't interact even once , they were like prisoners who were put in different cells!
After watching this episode, I feel for Naina and Zaid's father more than anyone else. Even though Naina made a foolish decision but she had to pay a bigger price for it than she had ever imagined! This entire plan was Zaid's idea, it was his way of getting himself out of trouble but it backfired therefore I feel he deserved this!! I don't see Zaid turning into a responsible husband any time soon and it is difficult to imagine Naina playing the role of a submissive bahu or wife. Am I the only one who feels that Naina's father over reacted and let his insecurities get the best of him?
Like every other episode of Woh Mera Dil Tha, this one too has its high and low moments but it definitely gave me a reason to tune into this play next week too. If this drama picks up pace, it will be more entertaining.