Ohkay so, it was yet another interesting & engaging episode of Ye Dil Mera. It seems they are now taking the story forward by giving out all the details so that they can wrap it up nicely, which is much needed after keeping the story stagnant for quite a few weeks. This episode once again had a few brilliant performances to its credit. The writer Farhat Ishtiyaq has made all these characters so real & relatable that the viewers actually feel emotionally drawn towards them all.
Nilofer's Analysis
The most important development in this episode of Ye Dil Mera was Nilofer finding out the truth about her husband Meer Farooq Zaman. Nilofer was a wise woman & this is the reason, it didn't take her a long time to figure out the reason behind Meer Farooq's aloofness & detachment to her. Nilofer was not living in denial & although she was a devoted wife, she knew something wasn't right, which is what helped her immensely in putting two & two together. Nilofer was already having a hard time ever since she saw Meer Farooq trying to cross a line with Humera, that is what allowed her to analyze everything. That entire scene where Nilofer shared everything with Nargis Bua about what a wife feels & goes through when her husband is emotionally invested in someone else was powerful. The dialogues during that scene in particular were simple but heartfelt & made a lot of impact because in very easy words, the writer showed how hard it is for wives to deal with the betrayal. Nilofer had been feeling this way for a long time but now she knew what the actual reason was.
Mira Sethi performed convincingly in that particular scene & gave it the kind of emotional feel & treatment that was required to make the viewers understand & feel what Nilofer was going through. It was also sweet to see Nargis Bua being sympathetic towards Nilofer. Nargis Bua was loyal & sincere, not because it was her job but because she saw the niceness in Nilofer & could understand her sufferings, this is why she also grew concerned about Nilofer's well-being & position in this marriage.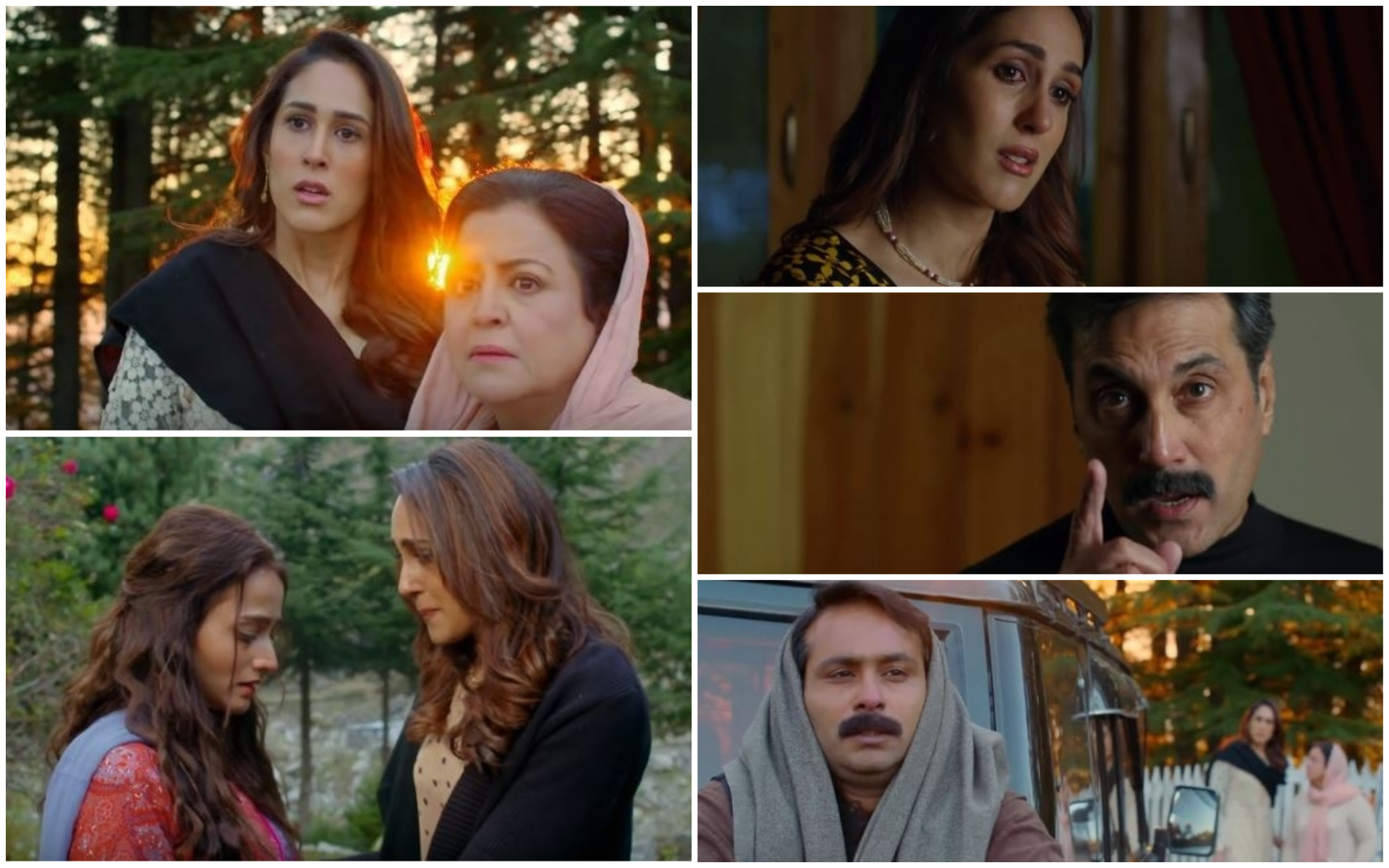 Humera decided to tell everything to Nilofer, but it was also a smart way of showing that Nilofer on her own was not oblivious to what Meer Farooq was upto. She herself witnessed her husband almost harassing Humera on Ana's birthday & then she spotted his car outside her place, which made it very easy for Nilofer to believe everything that Humera was telling her. Every single emotion that Nilofer displayed where she first doubted Humera, then also analyzed Meer Farooq's behavior & later believed Humera's version because she saw how happy she was with Obaid went to show that Nilofer was not naive or gullible & she was also aware of the fact that this was not something unusual that she was finding out about her husband. Men cheat & as heartbroken as she was, she believed it immediately & didn't even for a second think about giving him a benefit of doubt, which was a good surprise. Nilofer's assurance to Humera was actually very sweet. They both were now dealing with the same problem in their lives but unfortunately, we all know the fate they met but it is good to know that both of them tried their best. However, I still feel Humera should've told everything to Obaid in stead of solely relying on Nilofer, especially when she had a bad feeling about Meer Farooq hurting her family.
Ana & Amaan's Equation
Ana saw Amaan being vulnerable once again but this time around it was about his family. Ana was trying her best to make him feel good or comfortable but Amaan was not in a mood to sugarcoat his emotions or cave in after seeing Ana's vigilance & concerns for him. Once again, a phenomenal performance by both Ahad Raza Mir & Sajal Aly. The scenes of Nargis Bua were emotional too, her heart actually aches for Ana as well as for Nilofer because she knows about her murder, however she has kept it to herself but is now feeling burderend by it, especially when she thinks about Ana. At least Nargis Bua has paved a way for Ana to communicate with her, even if she doesn't have the courage to talk to her now, she will eventually get in touch with her, which is nice!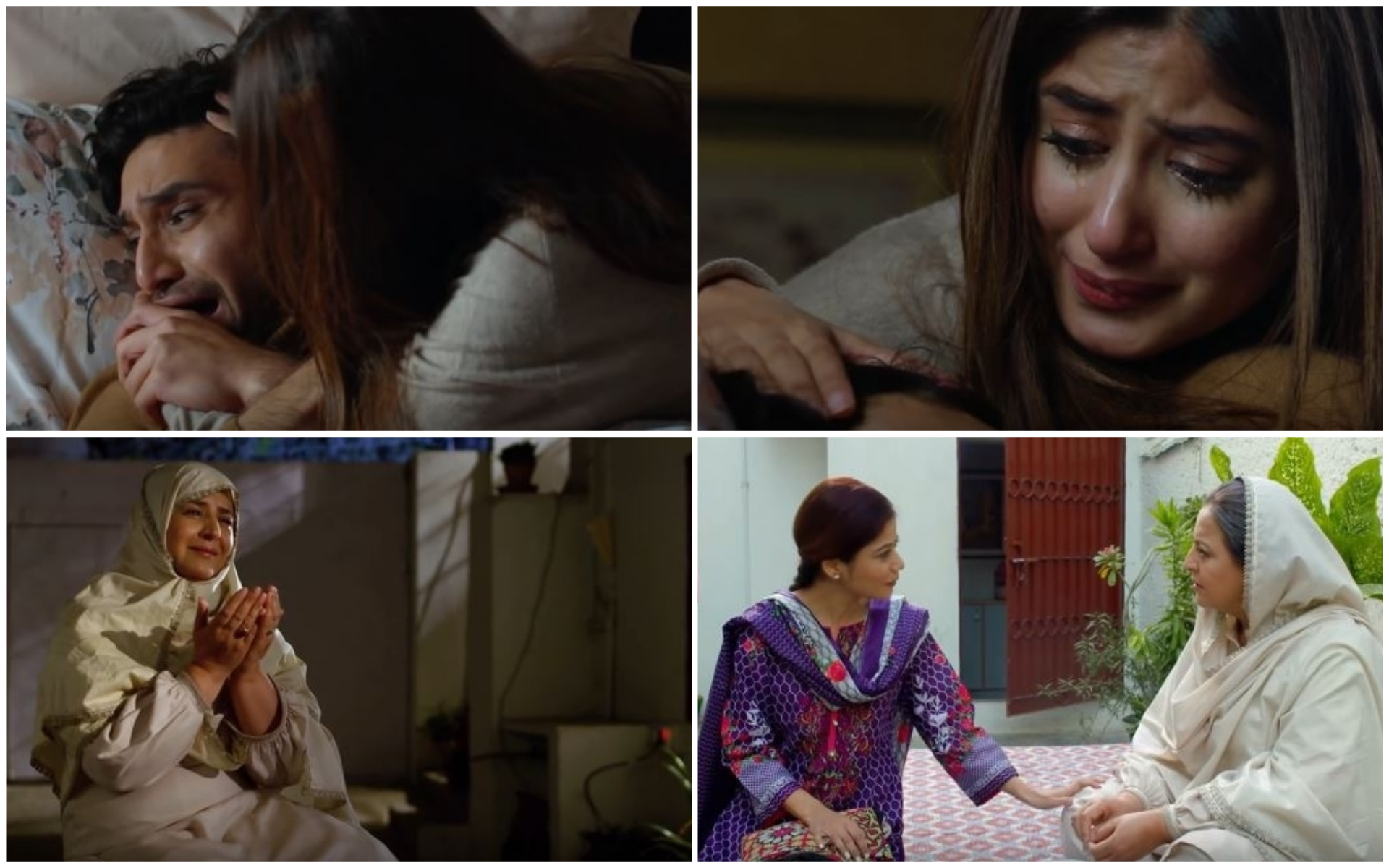 Brilliant Episode
This episode of Ye Dil Mera was perfect & what's surprising is that although by now the viewers have pretty much figured out what transpired in the past, they have still made all these episodes covering the past events so intriguing & engaging. Mira Sethi was actually very impressive in this episode & honestly speaking I wasn't expecting this sort of convincing acting from her, so it came as a pleasant surprise. Naima Khan always makes her scenes worthwhile & it is interesting she has made her presence felt in even those scenes where she didn't have any dialogues at all. This & the previous episode were by far my favorite from the entire drama. The preview of the next episode was a treat too, it seems finally Amaan will tell Ana about Meer Farooq, let's see what happens next. Please share your thoughts about this amazing episode of Ye Dil Mera.
Keep Supporting,
Cheers,
Zahra Mirza.