Ohkay so, this episode of Ye Dil Mera did not take the story forward, however it showed everything through Ana's perspective & in the end, she finally found out that she had witnessed her mother's murder herself but her father made it look like it was a dream. The way things unfolded in this episode were intense but somewhat slow, but I guess by this time, the viewers should get used to the fact that Ye Dil Mera is slow-paced.
Anaaaaaa
Amaan welcomed Farhana Khala & Nargis Bua with a smile on his face. He had no idea that Nargis Bua must've told everything to Detective Farhana who eventually started to act like one as the episode progressed. The conversation that Amaan & Nargis Bua had was emotional & heart-touching, indeed Amaan has all the reasons to question why he was put through so much trauma of losing his family because of a psychopath like Meer Farooq Zaman.
Nargis Bua sympathizes with Amaan but seeing her pattern & behavior in general, it shows that she holds her 'namak halali' closer to her heart more than anything else; be it her beloved Ana or even seeing what Amaan has gone through. Even in the previous episode, while telling Farhana the entire story, Nargis Bua reiterated that it was her 'namak halali' which didn't allow her to break her silence, while I kept on waiting to hear her say that she wanted to stay in Meer Farooq's house because she was concerned for Ana & probably knew that after Nilofer, she had to be there for the child. The problem with the execution of Ye Dil Mera has been that all these basic yet important angles of the story have been left for the viewers to imagine & assume, whereas the drama-makers themselves, be it the writer or the director have focused on nominal rather unnecessary details, such as showing how Farhana khala was blotting her face while listening to the gruesome details of her sister's murder!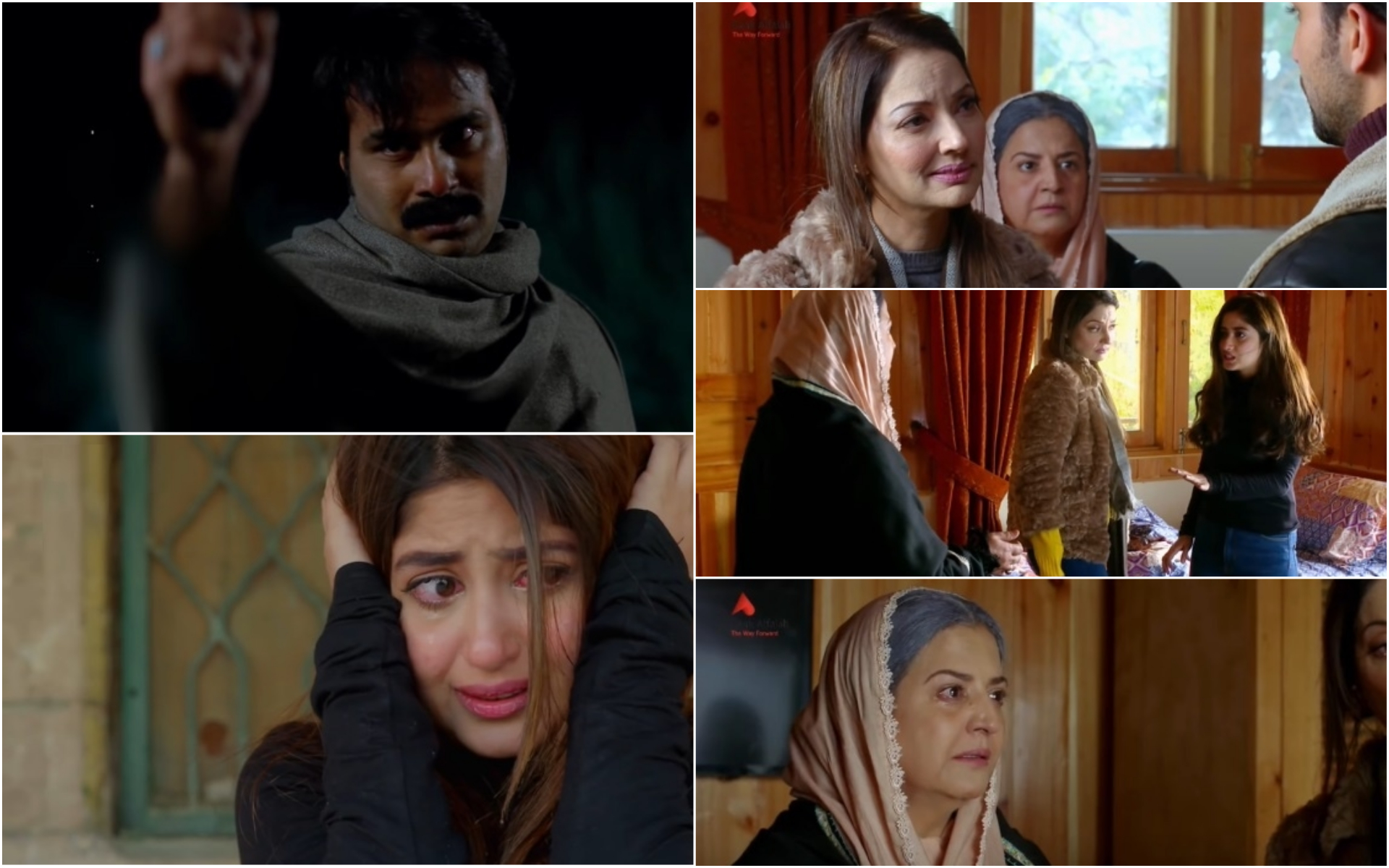 Anaaaaaa
Ana got to meet Farhana Khala but it was only until she saw Nargis Bua that made her question how she knew about Daryabagh? Might as well have asked the same question to her Amreeka returned Khala who was the last person to know that a place like Daryabagh even existed. Honestly speaking, I felt like holding Nargis Bua & shaking her to the core so that she actually confessed that Meer Farooq was a murderer. Even when Anaaaa continued to ask her, all Nargis Bua could do was nod her head that too stiffly. Kya namak halali hai, wah bhai!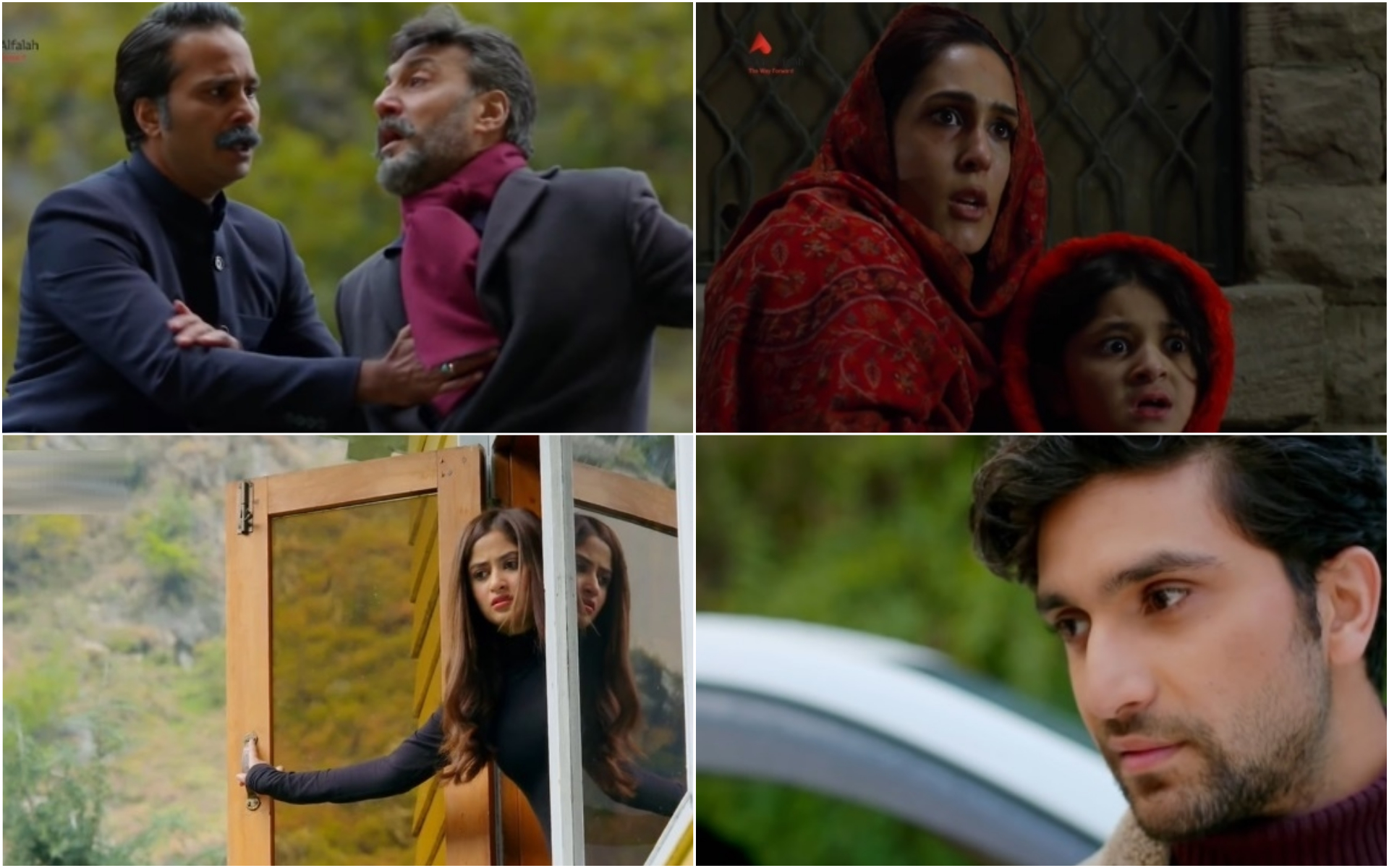 After that, Ana decided she had to go to Summer house to find the missing pieces of puzzle. Honestly speaking, as much as the entire scenario was executed nicely, all I could think while watching the pictures casually lying around the house was that a meticulous person like Meer Farooq had allowed everything to remain like that? Even if it wasn't for him, wouldn't he have told Ali Baksh to wipe off all the traces of Nilofer's existence so that no one could get to her murder's mystery walking through these clues? Yes, they did suggest that after Nilofer was murdered, they all left Daryabagh, never to be returned again but Meer Farooq had enough people to do this for him. What about all those servants who were locally hired to take care of the household chores, even they didn't clean it all up & left it to be like that for the next 2 decades?
Anaaaaaa
Anyways, Ana's memories were finally rekindled, she saw the pictures of her mother, remembered all the times she had spent with her parents in the summer house, even recalled jumping from the window & then the path which led her to the train station. The conundrum has been solved, Ana herself was the witness to her mother's murder. Honestly speaking, I felt like pulling Ali Baksh's moustache when I saw him kill another innocent soul so mercilessly, that too in front of a child. He could've captured Nilofer, taken her to some place & then killed her. It is bizarre that he even killed her in front of all those people who were present at the railway station, without batting an eyelid. Itni akhir kiss baat ki ai hui thi? 
Anyhow, after so many years, Ana finally found all the answers to her questions, the dreams that she saw & the horrifying incident of seeing her mother getting shot in front of her eyes. This entire episode was only about Ana, she finding a way to the truth & then figuring out all the details. It was not about what she thought of Amaan, the possibility of her father being a murderer. It was nicely shown that for her, everything just stopped there & she was probably for the first time mourning the loss of her mother.
Anaaaaaaaa
Meer Farooq almost lost his senses. I totally feel this is not a punishment enough for him to just lose his senses & be miserable without even understanding what is happening to him & why. If that happens, Ye Dil Mera will be yet another drama which will have an unconvincing end because I surely expected better from Farhat Ishtiyaq. As a psychopath, he should continue to live in as much denial as he wants, with all the evidence against him which makes him pay the price & serve the time. Ali Baksh on the other hand will be handed over to the police for carrying out all the killings on Meer Farooq's orders, but in reality, it is Meer Farooq who should go to jail, without losing his senses. I actually feel for Ali Baksh, poor soul will be all alone, the least he deserves is his Sahib's company even in jail because he had no life other than being a loyal servant to his master. Saahibbbb!!!
So, this episode was interesting to watch but again was pretty slow. A few things that agitated me were the Amaan's silence, he has an entire picture in his mind of what Anaaaa was feeling & going through, but he chose not to say anything to her. Yes, he felt for her & even knew that nothing he would say to Ana will make her forgive him but the least he could've done was answer the questions that over the time arose in her mind. Please don't tell me that Detective Farhana travelled all the way from Amreeka to only come & boss around Nargis Bua & Abdur Rehman Baba, without even moving a muscle? Who actually appointed her as a detective or she just self-assigned it to her? Poor acting & poorer antics. Sajal Aly looked gorgeous in this episode & her acting was even better. Please share your thoughts about this episode of Ye Dil Mera.
Keep Supporting,
Cheers,
Zahra Mirza.
Apologies for the late review, I assumed they were not going to air it due to Eid programs but was surprised when Anaaaa popped up on my YouTube feed. Enjoy!
ps: Just in case you missed: Anaaaaaaaaa Anaaaaaa