Ohkay so, this was a slower episode of Ye Dil Mera. As much as I do understand that not every episode can be happening but this one definitely had me checking out how much time was left for the episode to end because it seemed a little too slow with repetitive conversations pretty much. All the things they covered in this episode were definitely necessary but it lacked the impact & the eagerness that Meer Farooq should've shown after he started learning more about Amaanullah. All the reactions seemed subdued, however the only actor that stayed true to the essence of his character was Ahad Raza Mir.
The Reactions
Meer Farooq found out more about Amaan. It is worth noting that all the details that he should've found out about Amaan before he handed over his daughter to a complete stranger were now coming to his notice. However, it does happen, people do make mistakes but considering that Meer Farooq was such a possessive father, this kind of relaxation from him does not make much sense. The writer should have added a little more detailing & depth in this situation because she took a lot of time in establishing what Ana meant to Meer Farooq. Even after Ana's marriage, Meer Farooq distanced himself & the entire father daughter relationship that used to be so strong went down to the drain.
Ana decided to go to Daryabagh to prove to Amaan that her father is innocent? I really didn't understand Ana's plan right from the beginning & when I saw her locking & isolating herself in a room made me question her even more. How exactly is Ana going to prove her father's innocence sitting in the woods & what exactly is she going to do to find the missing pieces of the puzzle? While watching this episode, it also made me wonder why have Ana's dreams stopped recurring? That used to be a very important part of her life which also shaped her personality, so it would've been much better if the writer had shown it sporadically as the story progressed because Ana did find solace in Amaan, but after she got married, he didn't turn out to be as ideal as she imagined him to be, so she had all the more reasons to be scared & get triggered.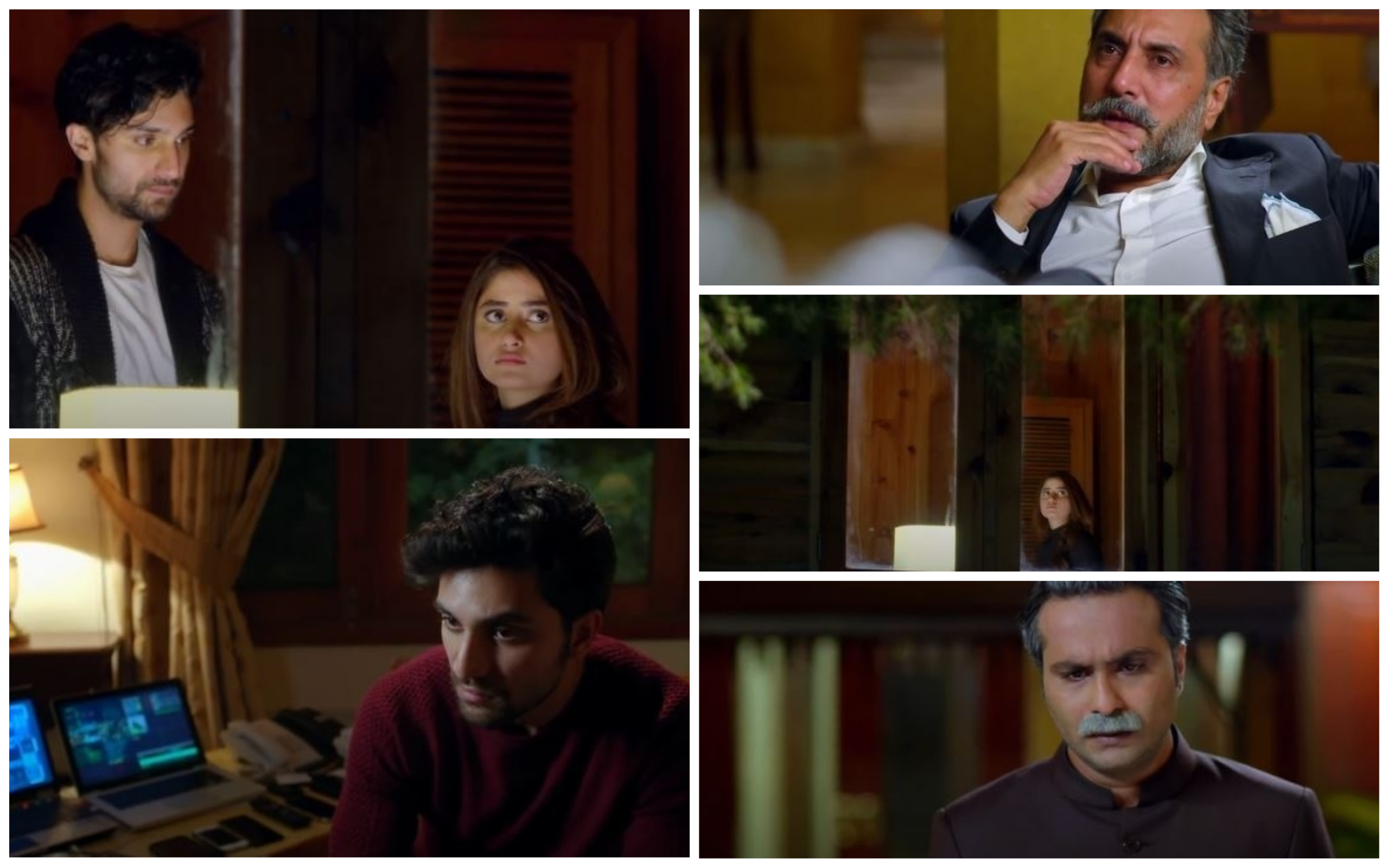 Amaan openly threatened Meer Farooq, however the entire scene made me wonder about the time difference between Islamabad & Daryabagh because when it was dark probably past 8PM in Daryabagh, it was a bright sunny day in Islamabad & that time of the hour where Meer Farooq actually tried to get in touch with the police to seek help in finding Ana. I am sure they are saving it for the last but why hasn't Meer Farooq been able to connect the dots & why hasn't Amaanullah's full name rang the bell for him just yet? Also, Meer Farooq must've heard from Ana about her visit to Daryabagh, so why didn't it ring the alarm for Meer Farooq? The execution & the progress of the story has become a little slow with a bit of loose ends which definitely need some tying up at this stage.