Yumna Zaidi is an extraordinary actress who is known for playing challenging roles. Even at a young age, Yumna Zaidi opted to play roles that were character-driven. She is known for her powerful portrayals just as much as she is for the wisdom with which she chooses her projects.
Her acting career started purely by chance. Although she loved performing for others since she was a child, she never planned a career in showbiz. She got her early education from Convent therefore she was raised under strict rules. As a result of that Yumna believes that there is still some fear in her perhaps that of authority.
Growing up, Yumna was a tomboy, she loved flying kites and she used to play with boys more than girls. She has a strong faith in God and is thankful to Him for giving her the status she enjoys today. Yumna takes acting really seriously while performing she automatically transitions to a state which she cannot even understand herself.
She takes each one of her performances really seriously. She never takes the fame and recognition she has for granted. She is also constantly fearful of losing her 'superpower' because acting to her is just that!
[lwptoc]
Yumna Zaidi Age
Yumna was born on July 30, 1989, she is 31 years old. She looks very young for her age which is why she is often seen playing younger roles and she fits into these roles perfectly well.
Yumna Zaidi Education
She did her Masters from Home Economics College of Lahore. Soon after doing her Masters, she moved with her family to the US.
Yumna Zaidi Family
She has two older sisters and a younger brother. Her father Zameendar Zaidi recently passed away. Yumna was born in Karachi but she was brought up mostly in Arif Wala. Later on, she moved to Lahore for further studies. Her family has been exceptionally supportive throughout her entire career. All her family and relatives sit down to watch her dramas and they always appreciate her work.
Yumna's siblings in particular make her feel like she is the best actress in Pakistan. This support that she gets from her family gives her the encouragement she needs to keep on working hard. Yumna's family is settled in Texas therefore whenever she is free from her work, she goes and stays with them. Spending this time there is the most relaxing part of her routine.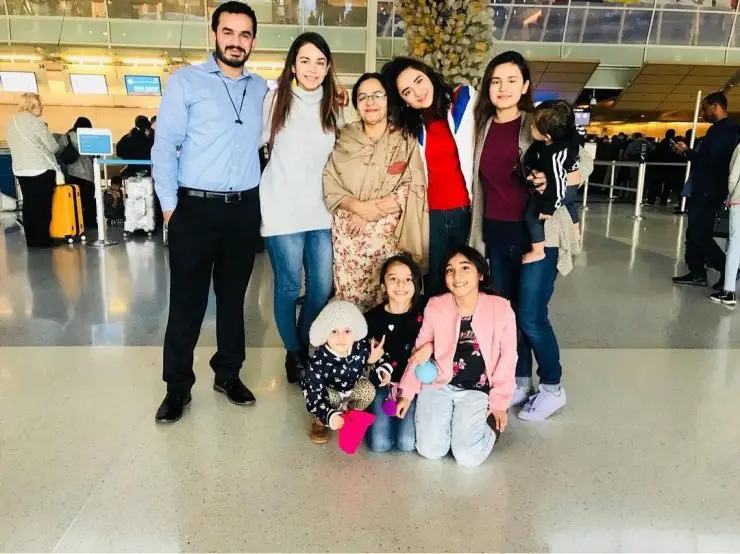 Yumna Zaidi Father
Her father's name is Zameendar Zaidi. He passed away due to a heart attack in 2019 during Ramazan. She shared a special bond with her father. She announced the sad demise of her father in an emotional Instagram post.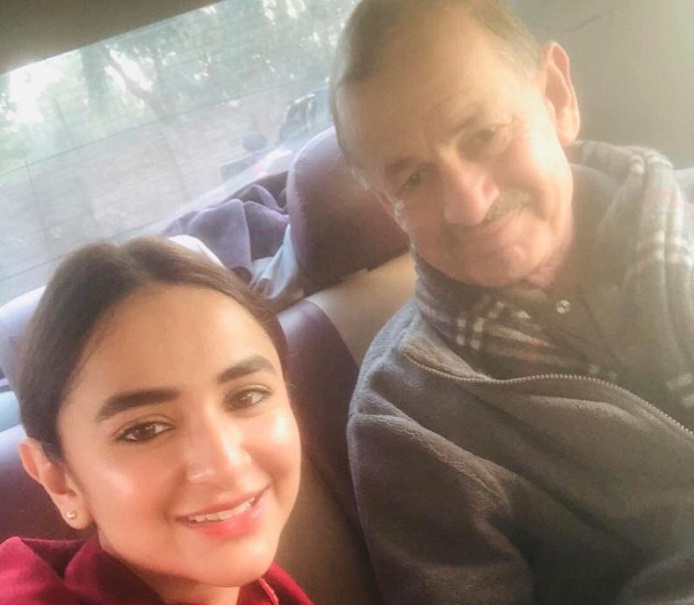 Yumna Zaidi Mother
Her mother's name is Shabana Naheed Zaidi. She is really active on social media and uses the platform to spread awareness about religion. Yumna Zaidi shared in her interview that she has always been really close to her mother. Even now although her family is based in America, whenever she is in Pakistan for her drama projects, her mother accompanies her.
Yumna speaks really fondly about her mother in every interview. Her mother played a major role in ensuring that all the children had a good upbringing. Yumna, in particular, is really close to her mother and her mother has always supported her in pursuing an acting career. Even now, Yumna Zaidi asks her mother for suggestions when she has to go to a show or work in a drama concerning what she should wear. Yumna Zaidi takes the help of her mother in every field of life and she is her best friend.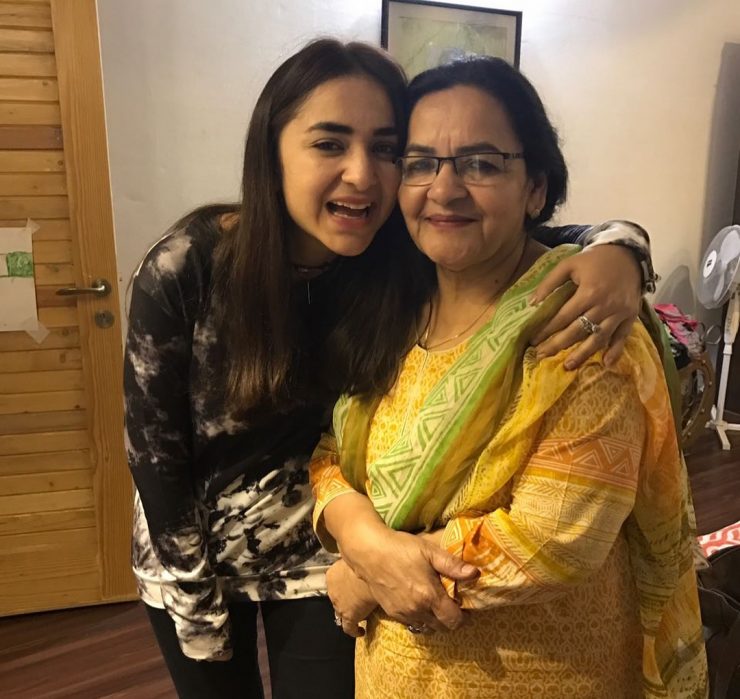 Yumna Zaidi Sister
She has two older sisters. Their names are Mehreen Zaidi and Alizah. Yumna's sister played a major role in bringing her into the entertainment industry. Famous actor Affan Waheed is good friends with Yumna's sister. He was the one who asked her to play a supporting role in a drama and that is when the journey started. Yumna was in grade 8 at that time.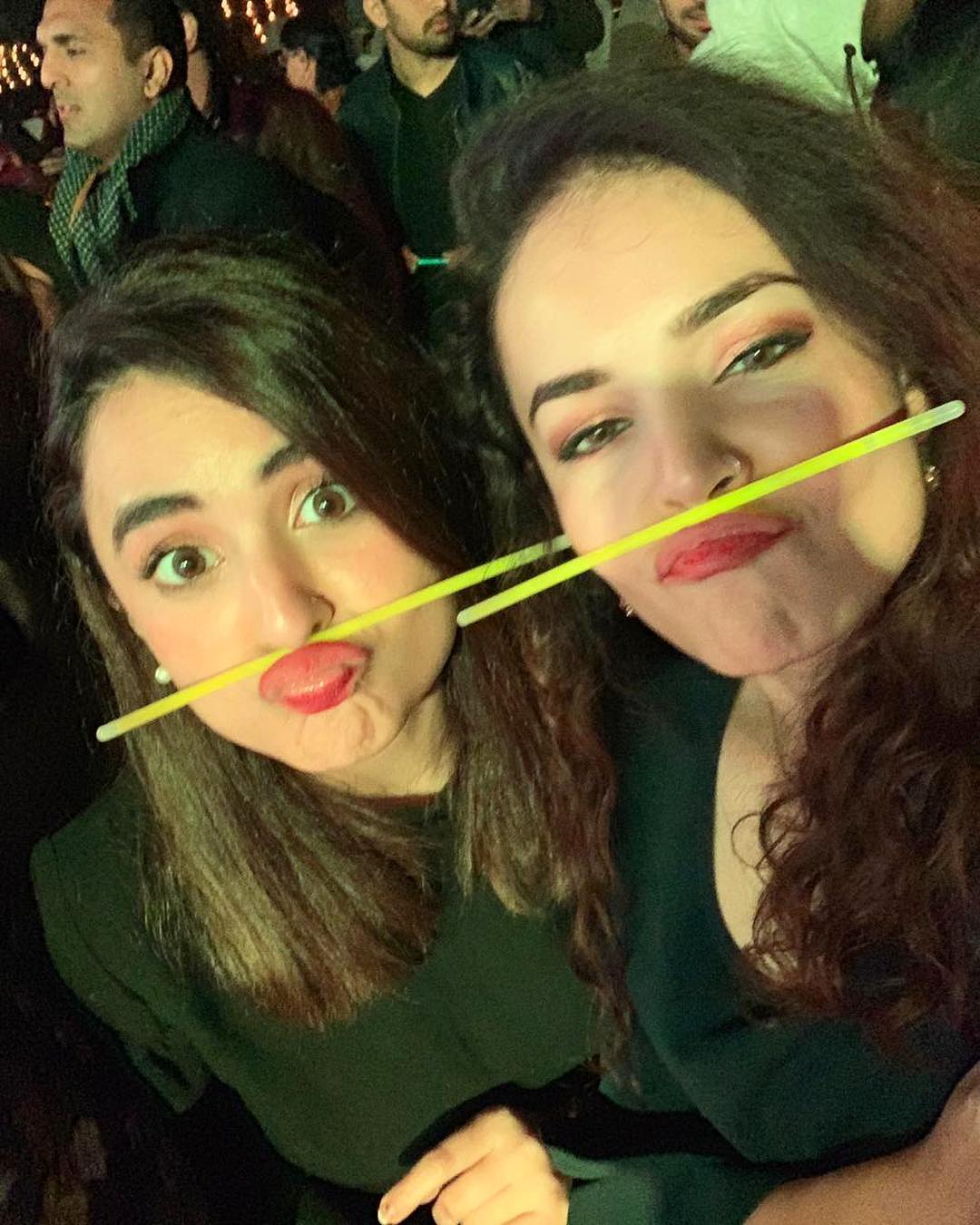 Yumna Zaidi Husband
She isn't yet married although her mother wants her to settle down now. The reason for this is that Yumna has a certain ideal and she has not found that person yet. She made it quite clear that hers will be an arranged marriage but she wants certain qualities in her husband.
Yumna thinks that she has a dominating and controlling personality. Therefore, she would much rather marry someone who has a strong personality. She wants her husband to be the one dominating the relationship and she has not found someone like that yet.
Yumna Zaidi Drama List
Thakan – 2012
Khushi Ek Roag – 2012
Meri Dulari – 2013
Ullu Baraye Farokht Nahi – 2013
Rishtay Kuch Adhooray Se – 2013
Mausam – 2014
Aap ki Kaneez – 2014
Jugnoo – 2015
Paras – 2012
Guzaarish – 2015
Zara Yaad Kar – 2016
Pinjra – 2017
Yeh Raha Dil – 2017
Dar Si Jati Hai Sila – 2018
Pukaar – 2018
Dil Kiya Karay – 2018
Inkaar – 2019
Choti Choti Batain – 2019
Pyar Ke Sadqay – 2020
Dil Na Umeed Tu Nahi – 2021
Yumna Zaidi New Drama
Fans eagerly wait for Yumna Zaidi's new dramas. Right now her new drama Dil Na Umeed Tu Nahi is being praised by viewers and critics. Yumna is yet again seen playing an unconventional character in the drama. Her on-screen chemistry with all her co-actors is another reason why all her projects are an instant hit.
Yumna Zaidi TV Shows
Yumna Zaidi's TV shows are most often loved by the viewers because of their content. She makes sure that she is only part of those shows which offer something new and attractive. Lately, Yumna Zaidi has reinvented herself by starring in those dramas too which were more commercial. Usually, Yumna prefers being part of TV shows which are more artsy than commercial. She has often shared in interviews that she is really selective about the roles she chooses since she has to come all the way from the US to come work here. She does not take her work for granted and she is still as involved in all her projects as she was when she started acting.
Yumna Zaidi Instagram
She has more than 3 million followers on Instagram. Yumna has introduced herself as an  'adakaar' in the description and she has thanked the followers and fans for their love and respect. She is definitely not one of those actors who rely on their social media presence since her primary focus is on her work and that is the reason for her fan following.

Yumna Zaidi Personality
Yumna Zaidi is not too social by nature. She is also not the kind of actress who believes that looks make stars. That is the reason why unlike many other actresses Yumna has never tried to look too glamorous on-screen. In an interview, she shared that often people from the industry do give her suggestions regarding her personal style or how she should look but she does not want to mold herself to fit a certain stereotype which is followed by many already. She believes that when an actor starts running after such things, they have a difficult time focusing on their actual career.
She believes in learning from her mistakes which is why she has always been someone who followed certain set patterns and rules in life. She has strong faith in God's plan and learns from everything that comes her way.
She always welcomes life's ups and downs. She believes in being content with whatever life throws her way and she realizes the temporary element of life. She is also intensely attached to her homeland, Pakistan. Yumna shared in an interview that when she is in the US, she gets really emotional whenever she listens to a patriotic song. Even when she had not moved to America, she felt the same way about her country.
Yumna Zaidi Pics
Yumna Zaidi has recently started pictures in the most stylish outfits. Usually, she was seen wearing outfits and sporting looks that were much more simple. Here are some beautiful pics of Yumna Zaidi.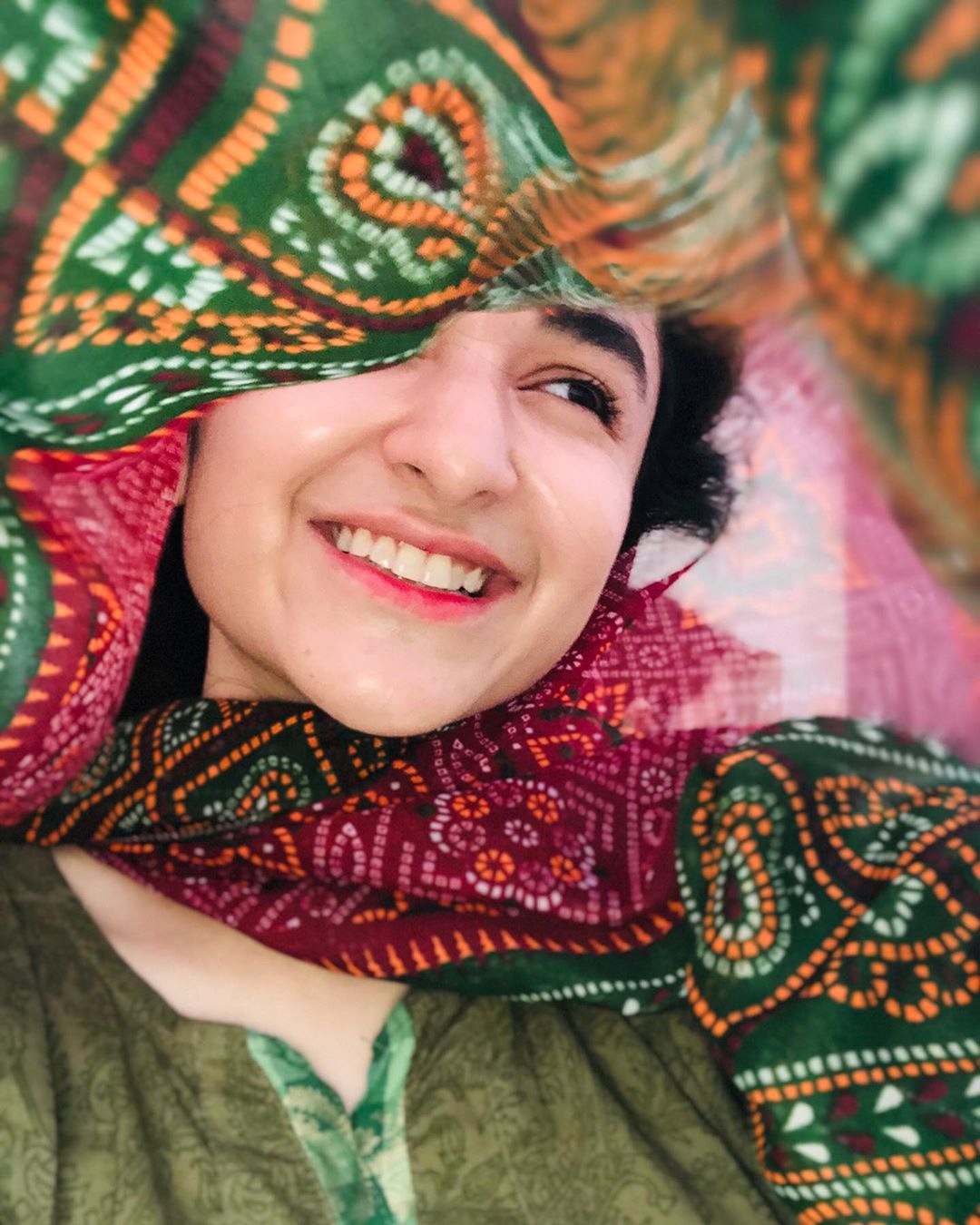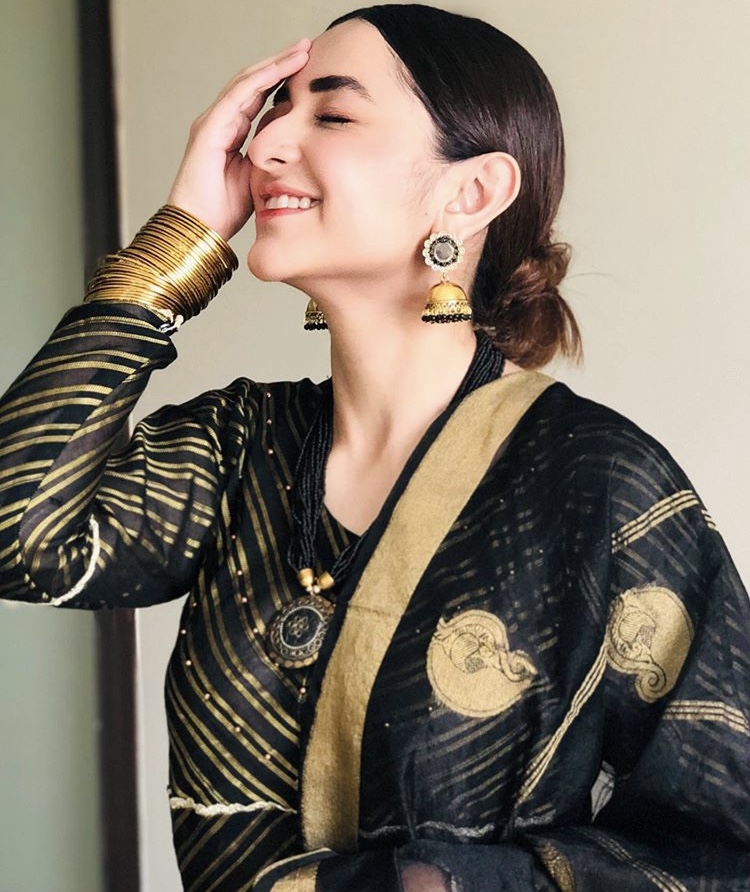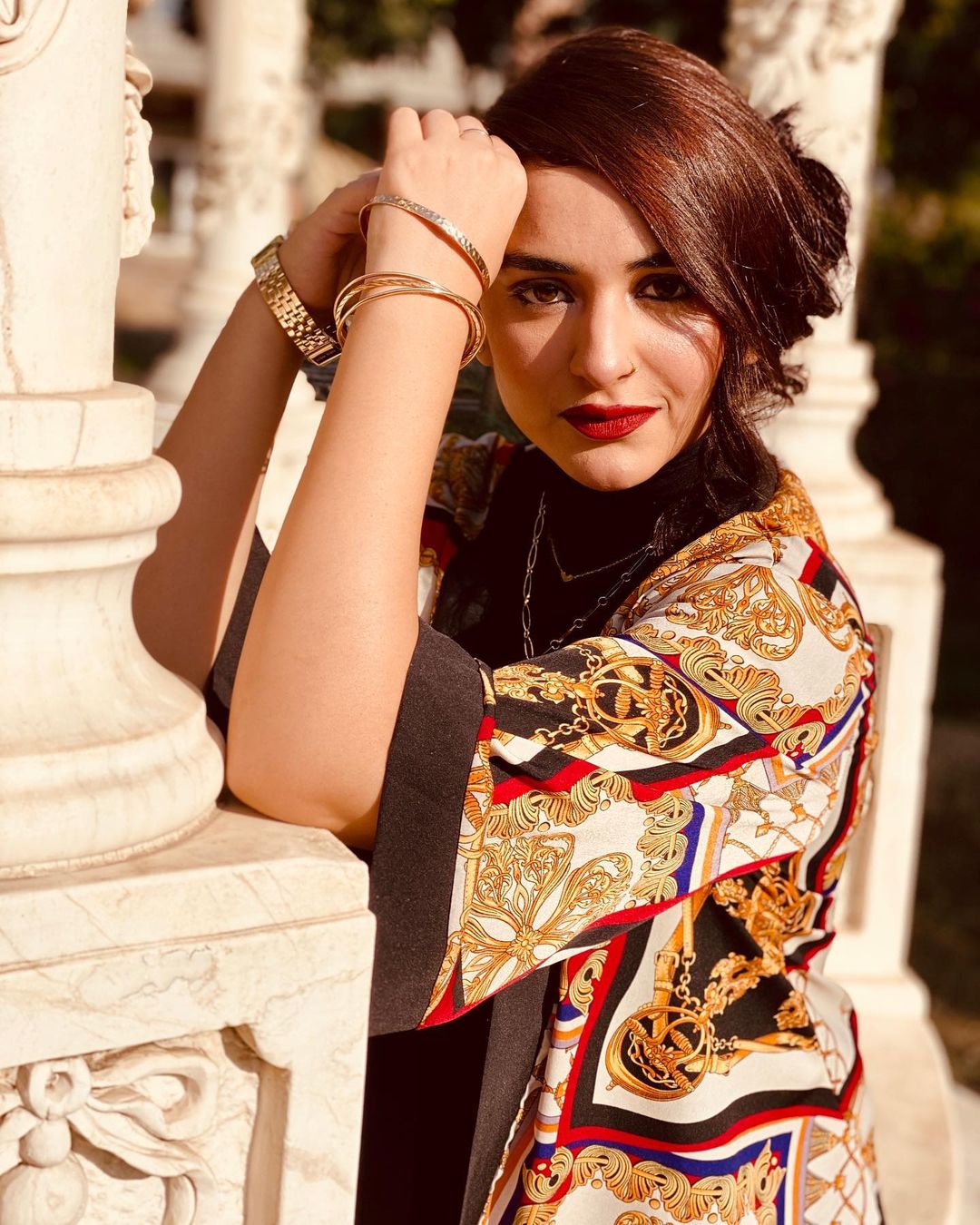 Ahad Raza Mir – Biography, Age, Education, Family, Dramas