This latest episode of Zun Mureed showed how Tabbasum's job and whatever she was teaching at the school affected her relationship with her brother and bhabhi. Her bhabhi is always looking for excuses to mock and criticize her therefore this latest development did not come as a surprise at all. Once again the writer highlighted how people get insecure when they feel that their daughters might feel so loved that they could set their standards a little too high which would make things difficult for them in the future. Everything shown in this latest episode was easy to relate to since in our society people generally do not give their daughters the kind of love and confidence which they give their sons. The notion that daughters shouldn't be "spoiled" because once they get married they have to compromise is common even in affluent households run by women and men who don't know any better.
In this episode once again Sajjad felt at ease because he was so sure that Rubina could run the house better than Tabbasum! Ignorance isn't always a bliss because Sajjad will ultimately have to pay a big price for being so ignorant and arrogant. Right now it doesn't look like he will change his stance or show some flexibility anytime soon! Rubina's scenes were repetitive, she is doing more harm than good and she is also getting plenty of screen time! Some of Tabbasum's dialogues tonight too were same as the ones we have heard before. It was however good to see Tabbasum not showing her vulnerabilities and feelings in front of people who couldn't care less about how she felt. Fari's role in this episode was positive too and her conversations with Tabbasum are the highlight of every episode. One thing which I don't understand is that why does Bi Jaan not have a phone. If she can write, she can also message using a phone or dial a number and get in touch with either Sajjad or Maryam. Her disability in this respect doesn't quite make sense. She has not shared how she feels about the new maid and what she has heard with anyone. Sajjad would probably not believe her any way but sharing these details with Maryam could help even though she too has her own limitations now but she could knock some sense into Sajjad.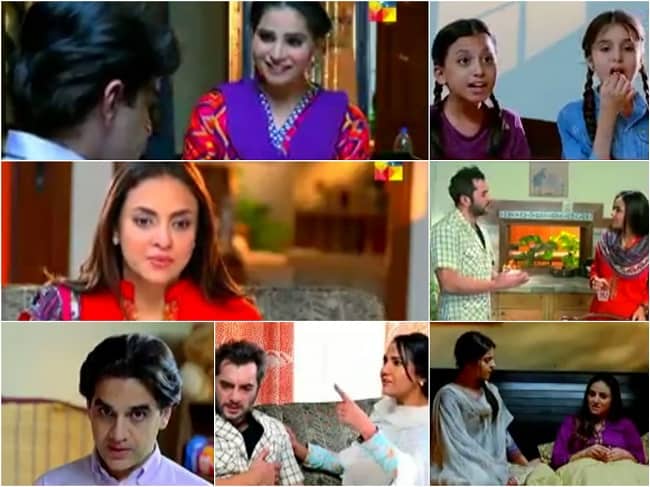 Tabbasum got the first notification for divorce in this episode and her bhabhi and brother's reaction was as dramatic as it could have been. All the conversations her bhabhi had with her husband revolved around the taboos attached to divorce and everything she said was indeed true. Once again the viewers were shown how a woman alone is judged in such circumstances and no one questions the man who gives the divorce. The preview of the next episode showed Maryam's husband threatening her once again and it seems like things will most likely get worse for Maryam in the upcoming episode.
Zun Mureed has tons to offer but the story needs to pick up pace. This drama depicts realistically and in detail what a woman goes through when she decides to take a stand for herself. The script never goes off track but the story has really slowed down. I am looking forward to more interesting developments in the upcoming episodes.