This was another meaningful and relevant episode of Zun Mureed which showed how some of the characters had undergone a slight change while others were bent on believing their version of the truth. Tonight's episode opened with Anila talking to Rauf about everything she talked to Tabbasum about and this conversation clearly showed that she did not see Tabbasum as a "threat" now! This recent shift in Anila's character is convincing and extremely likeable. Sajjad on the other hand continued to blame Tabbasum for everything that is going wrong with his life even now. Right from the get-go Sajjad had been shown as someone who did the bare minimum for his family yet he always felt like he had the right to assert himself like he was the boss and had everything in control. Tabbasum was the one who was putting in her maximum effort to run the house smoothly but the second there was a conflict between her and Sajjad, everyone was convinced that Tabbasum was not indispensible. The recent developments have been shown convincingly and I truly appreciate the fact that the writer has covered every little detail.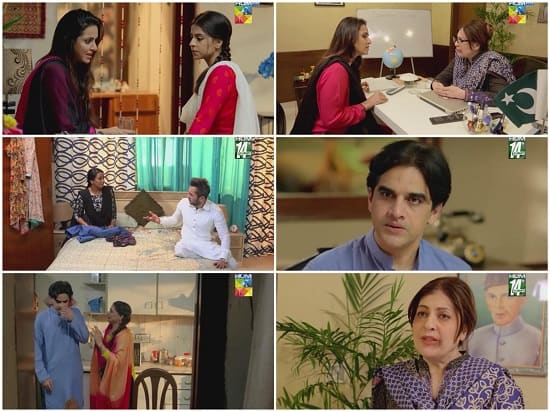 There are so many people out there who think that a maid runs the house especially when the women are mostly supervising and not actually doing the housework. I am glad the writer showed that keeping a check on these workers and ensuring the safety of family members is also an important job which women perform yet very often they do not get enough credit for it. Sajjad's lack of understanding in this matter is relatable since most men will be easily exploited in such a situation especially when they are out to prove a point. Sidra's scene was also really well written and executed. For the first time she questioned Tabbasum's action but it was somewhat confusing as to why she did that. Was it because she was thinking that perhaps Sajjad was not someone who would hit his wife over and over again like Jamil? It would have been so much better if this conversation was more detailed.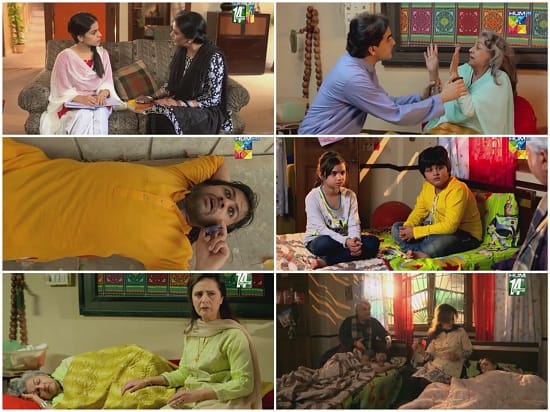 For the first time, it seemed like Anila was actually concerned for Tabbasum's children and she did not have an "agenda"! It is so true that children suffer the most in such situations and the writer has always focused on this aspect which is why I have always felt for the children more than anyone else. Although, Anila was wrong that Tabbasum was doing all this because of a bruised ego but Tabbasum has definitely not been able to do much for her kids and has even convinced herself that her children do not need her anymore. Tabbasum has been so caught up in her problems that she has not been able to protect her children, the way they should have been protecting them. This part is also close to reality since only a super human would be able to do complete justice to everything in such a situation. Even though Nadia Khan's acting leaves a lot to be desired but even then it isn't difficult appreciating just how beautifully this character has been etched-out. Tabbasum's character has certain flaws but also has some definite strengths which makes it more human as well as inspiring. Omair Rana on the other hand has performed brilliantly throughout. He is extremely convincing in this role and translates different shades of Sajjad's personality flawlessly on screen. Khalid Anum's character and his performance too has been superb throughout. Hina Bayat always gives every character she is assigned her best. The only unconvincing aspect of this drama is Bi Jaan's limitations in terms of communicating with others – why doesn't she have a phone? This question pops up in my mind so many times while watching this play! Aisha Gul's acting has been spot on too right from the beginning and the change in her character was the best thing about this episode.
I simply love this drama because it is always on point and keeps on giving me so much to look forward to. I can't wait to tune into it next week. Will Sajjad finally see things for what they are? Waiting to see a change in his character in the upcoming episodes and hopefully an ending which will be best for everyone involved!