Tonight's episode opened with the children and Bi Jaan telling Marium and Abid about Rubina's phone call to a man named Gaami. While Marium refused to listen to them, Abid decided to confront Rubina. When Rubina heard Gaami's name, she knew she could get in to trouble therefore she decided to go with plan B! Her execution of the plan couldn't have been more convincing. Once again Sajjad ended up in jail, this time with Abid. The police had also been there earlier when everyone had been drugged therefore it would have been better if these developments were also discussed while Sajjad and Abid were at the police station. However, it seemed like the fact that Sajjad had beaten his wife and his boss also said in an interview that he had anger management issues were the main reasons why Abid couldn't really plead his case.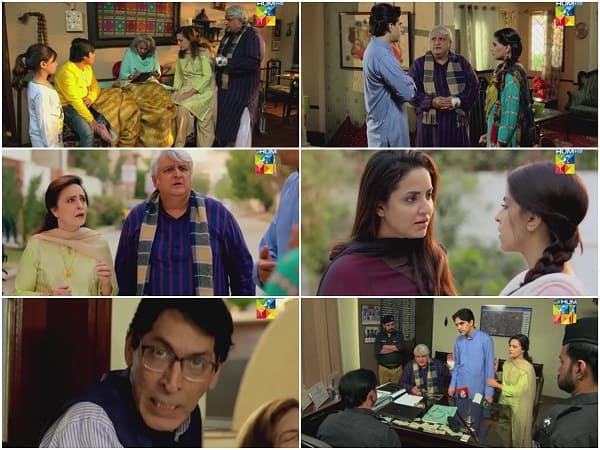 Just like always Sajjad thought that arguing with the policemen and other people was the best solution since he was right! Abid handled the situation wisely and he rightly pointed out that while the Women Protection Bill was meant to protect women who really were victims, there were plenty of women like Rubina out there who used this bill for their own vested interests. I truly appreciate the fact that the writer has been neutral and logical instead of siding with the women in general. She has shown different types of women instead of showing that women are always the victim or that men are the ones who are always wrong. She has also shown a man like Abid who is sensible and can tell right from wrong. The writer's open-minded and coherent approach makes this script work for me. We have seen many dramas which dealt with domestic abuse in the past too but most often the writers are either bent on making the women victims or fail to do justice to the basic issue.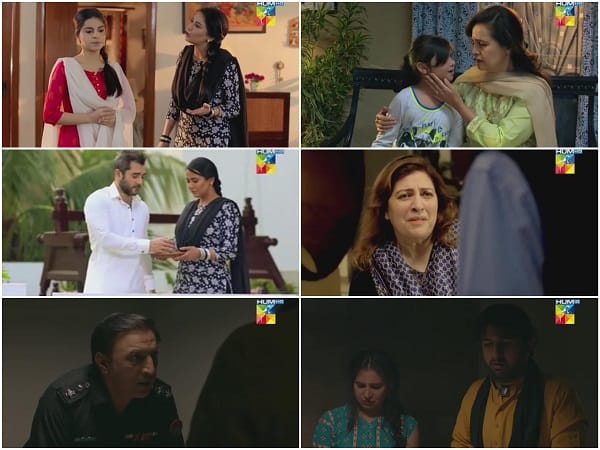 Fari finally told Tabbasum about what was going on in Sajjad's life and that the children were no longer going to school. The flashback scene suggested that Tabbasum was thinking about the problems she will face when she tries to keep her kids with her. I was expecting Tabbasum to reach out to her kids immediately but she took a more practical step and talked to Sidra about moving in with her. Tabbasum knows that she cannot keep her kids with her while she is living with her brother therefore having an independent set up seemed like a step towards the right direction. Sidra's track took an unexpected turn and I am definitely waiting to see where this track is headed. Nadia Khan's acting in this scene left a lot to be desired, she needs to tone down the expressions and focus more on her body language as well.
Abid once again explained to Sajjad that he needed Tabbasum's support now more than ever but it seems like even now Sajjad finds it difficult to "forgive" Tabbasum for arguing with him and for threatening him. I loved Abid's dialogues tonight because they clearly stated that a man has no right to hit a woman just because she argues with him! I hope that this conversation helped those people who thought that Tabbasum "overreacted" understand the situation! Will Sajjad finally admit that he was wrong? I am waiting to find out!