Script and Story Ending
Zun Mureed last episode – Na koi per ki jooti hei aur na koi zun mureed … Loved the beautiful ending of Zun Mureed's Last Episode. Zun Mureed always had some of the most eloquent dialogues but this episode in particular had the most powerful dialogues and a few surprising conversations. The opening scene of this last episode of Zun Mureed was exceptional and Marium and Abid's conversation was extremely poignant. Most of the tracks were handled superbly in this last episode and there were no loose ends. The ending was predictable but I honestly wasn't expecting to like it as much as I did. The only reason for this was that the previous few episodes laid the foundations for this ending and all the scenes covering Sajjad and Tabbasum were convincing as well as touching! Yes! It was satisfying to see them back together and happy with each other. Certainly, there are no winners and losers when you think of marriage as teamwork! The only part which did not work for me was the way Tabbasum won Rubina over.
A Different Journey Altogether!
I must say that Zun Mureed was a different journey altogether. This was not the first time that we saw a drama on one of our television channels which dealt with the problems which women face in a male dominated society. This was however the first time that a writer attempted and succeeded in shedding light on the issue that making laws is not enough, ensuring that they get implemented swiftly and most importantly changing the mindset of the people is the biggest challenge. Tabbasum's journey throughout showed that she had more critics than supporters. On the other hand, there were so many people who endorsed what Sajjad did.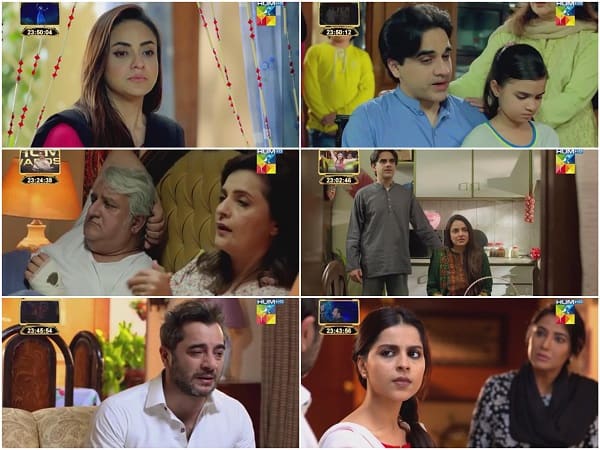 Important Message For Men
There was an important message for the men in this drama too and perhaps one which was not that easy to accept which is why this drama was criticized a lot too! One of the most important messages in this drama was that women too should be respected and that women can also get hurt or offended just as easily as men do! Relationships come first and ego comes second, if people start sacrificing their relationships to satisfy their egos than the fate which awaits their children was clearly shown in this drama. For all those receptive viewers out there, this drama had a great deal to offer. This was the kind of drama which raised quite a few important questions but at the same answered some too! I truly appreciate the way it was shown how the children get affected in such a situation. Children need their parents to work together in order to run the house and make them feel secured.
Performances and Characters
Nadia Khan's weak performance was the biggest flaw in the play but all the other actors played their respective roles superbly. Although, Nadia Khan's performance left a lot to be desired, Tabbasum's character was so brilliantly etched-out that I never had trouble connecting to her character. Omair Rana was impressive as Sajjad, his performance was effortless and faultless all through the show. Sajjad's character was layered therefore brining out his sensitivities, insecurities and underlying issues was an important task which Omair Rana fulfilled wonderfully. Hina Bayat and Khalid Anum were also convincing in their respective roles. Abid's character too was the highlight of the show. Shamim Hilali did complete justice to her character and managed to convey every emotion brilliantly. The child stars too acted convincingly. Fari's character was a breath of fresh air and a source of inspiration. The actress playing the role performed well but the caked-up make-up was always distracting. Aisha's Gul did exactly what was expected from her but her character got more screen time than was necessary. Kashif Mehmood also performed well but I am looking forward to watching him in a more meaty role since he has been playing somewhat similar roles.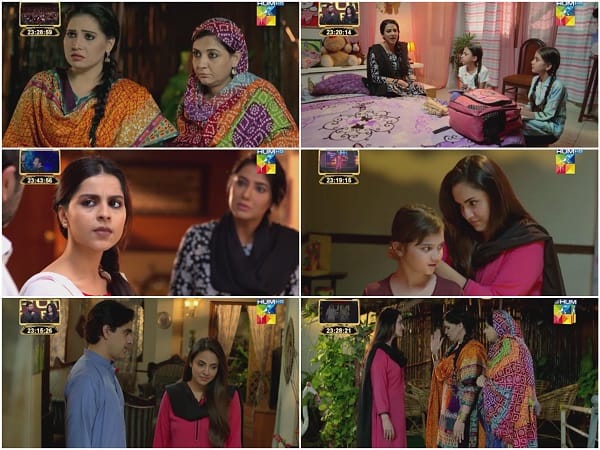 The Verdict!
Zun Mureed was anything but run-of-the-mill, even with its relatively slow pace, Zun Mureed had more to offer than many of the fast-paced shows we have seen lately. It was groundbreaking in its own way and definitely impactful. It was a pleasure watching, reviewing and discussing this show with the readers here as well as the friends and family members in person! I would like to thank team Zun Mureed for giving us a drama which was unique in so many ways.
Thank you for reading the reviews and for your valuable feedback.