In a cut-throat field such as show-business, people struggle to make connections and find life-long best friends. There are always a lot of celebrities who have a fall out with their best friends, probably because they get busy with their work and they end up drifting apart. However, there are also a lot of celebrities who maintain their relationships and never let their work come in the way. Pakistani celebrities are no different. There are a lot of Pakistani celebrities who have maintained their relationships with their best friends for years. Irrespective of the success or failure, they have never let anything affect their friendships and have continued to share a very strong bond.
For fans and followers, it is always an interesting aspect to know who their favorite celebrities are friends with in real life. It always adds more fun to following the celebrities and seeing them having a good time with their best friends. Pakistani showbiz industry is filled with a lot of best friend duos of celebrities.
Let's take a look at 10 celebrity best friend duos of Pakistani showbiz industry:
Saba Qamar & Kiran Haq
Saba Qamar and Kiran Haq have been best friends for years. They are always seen spending time together, be it in terms of travelling, spending time with each other on Eids, going to the gym together for a workout or having hearty meals on together on their cheat days. In a lot of interviews, Saba Qamar has always spoken highly of Kiran and has stated what her friendship means to her. In a morning show episode where Saba Qamar took the host in her home and gave a house tour, she specifically showed all those things that were gifted by her best friend Kiran and she had carefully displayed them in her bedroom. Saba and Kiran have worked together in a drama serial Sangat, that's when their friendship strengthened and it is still going strong.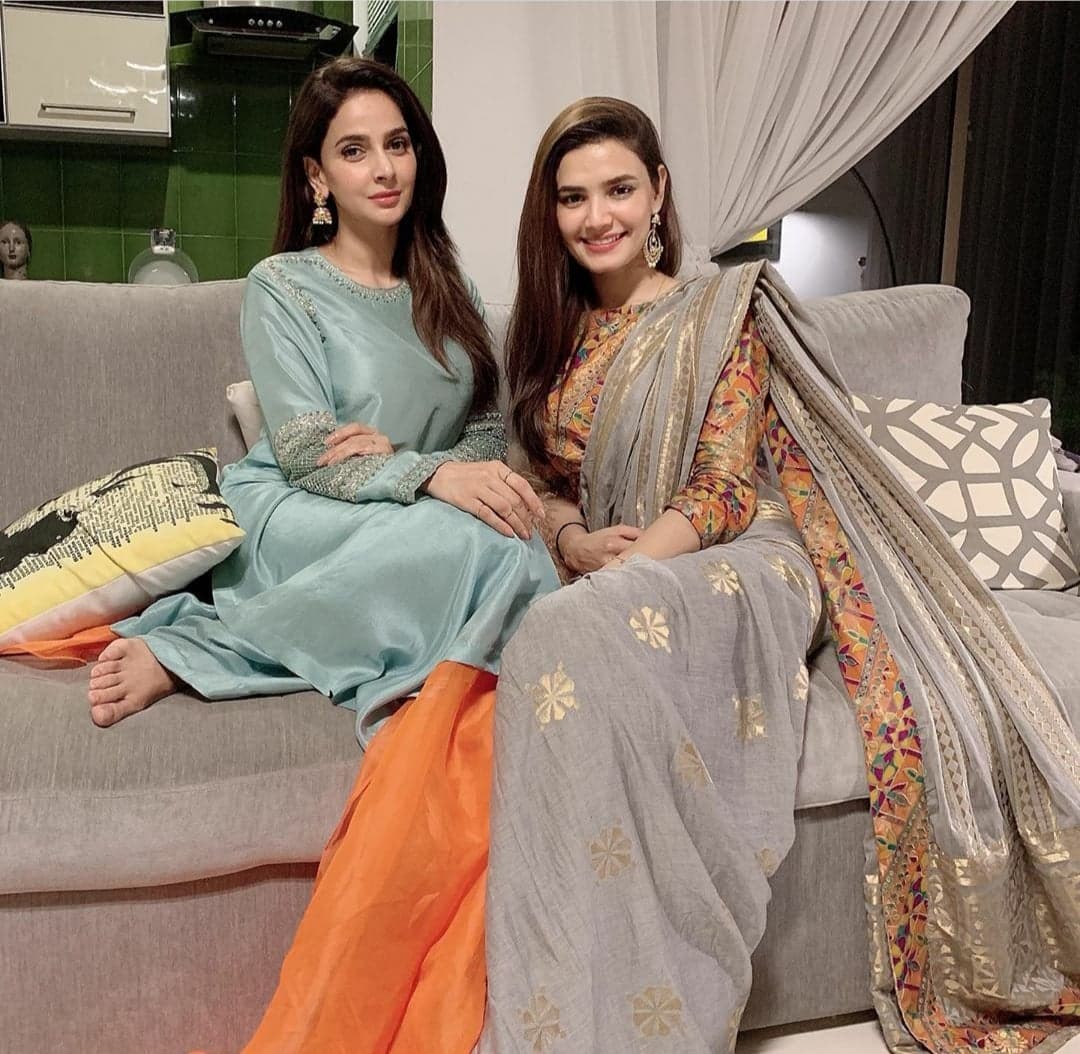 Maya Ali & Osman Khalid Butt
Maya Ali and Osman Khalid Butt have worked together during those days when Osman had just stepped in the showbiz industry. He was paired with Maya in his debut project and that's when their on-screen couple was loved by the drama-viewers. That's when they also got closer in real life and have been best friends since then. Maya Ali and Osman Khalid Butt are always spotted together on award functions, they always encourage each other and post testimonials of their friendship on social media handles. Maya and Osman have lauded each other for their hard work, their success and have always stood by each other through thick and thin.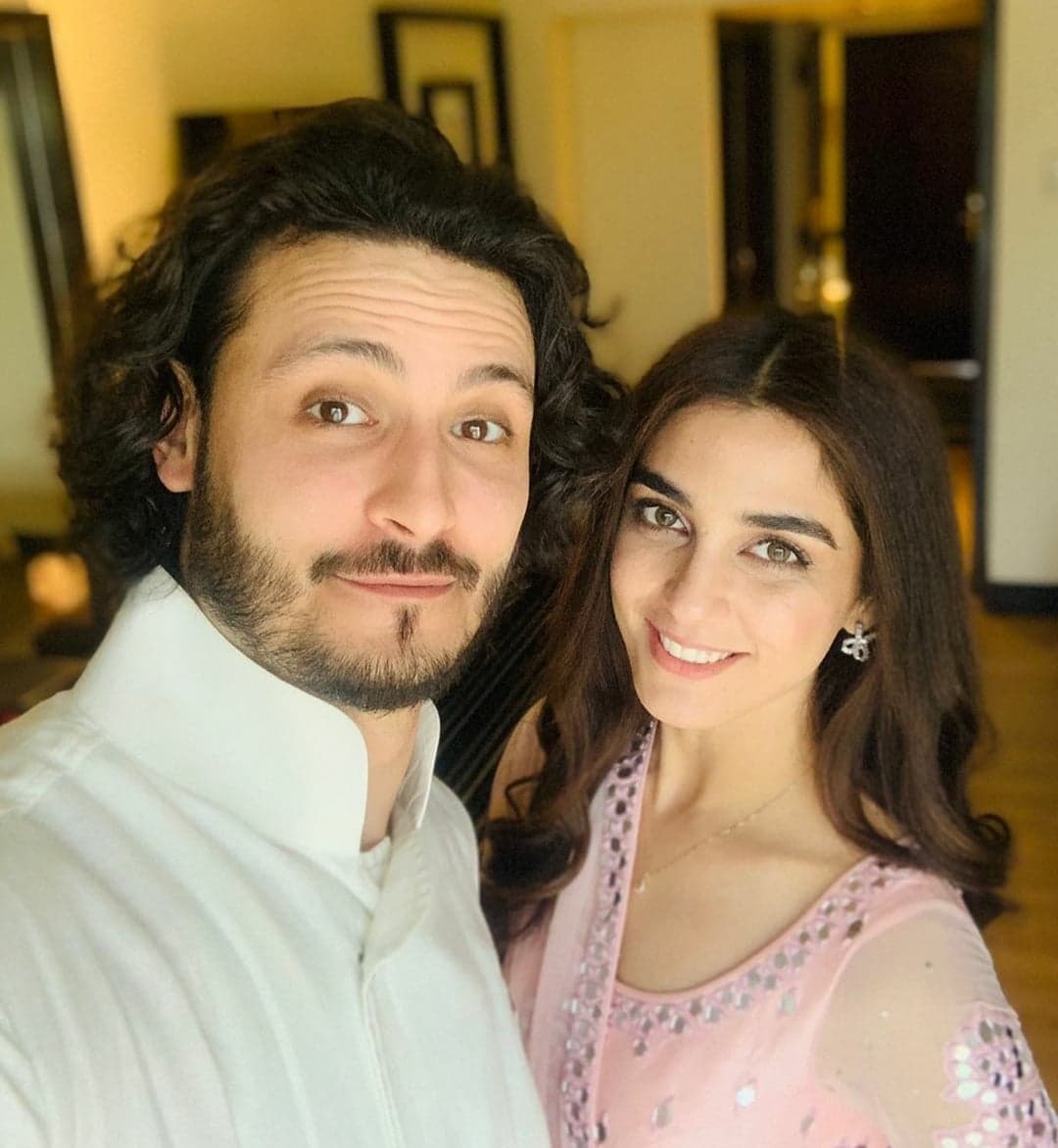 Noor Hassan & Sanam Chaudhry
Noor Hassan and Sanam Chaudhry have been best friends for years. They have also worked together a lot and that has also helped them in maintaining their friendship over the years. Sanam and Noor also did a movie together, they also have great on-screen chemistry. Being best friends in real life has allowed them to be so comfortable around each other because of which they have found it very easy to convey emotions in their dramas together. Noor Hassan and Sanam Chaudhry put their fans in doubt that they were probably dating each other but the rumors turned out to be wrong because Sanam is happily married and Noor is still her best friend.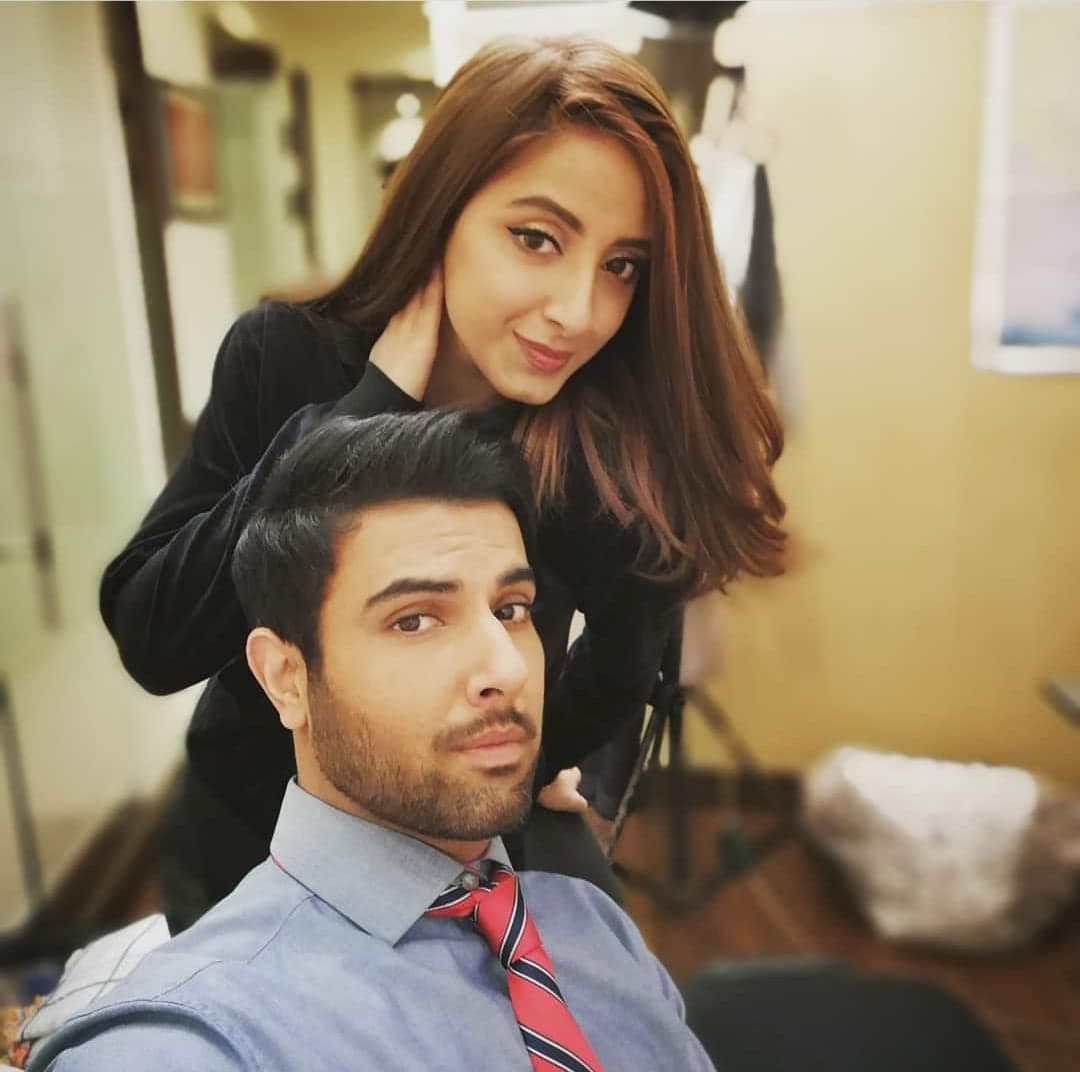 Faysal Qureshi & Aijaz Aslam
Faysal Qureshi & Aijaz Aslam form another best friend duo of Pakistani drama industry. Faysal Qureshi & Aijaz Aslam have been best friends for years. In a lot of interviews, Faysal has spoken about how special his friendship to Aijaz Aslam is. The incident that brought them closer was when back in the day, Faysal Qureshi despite being nominated for one of his finest works did not bag an award and he overheard Aijaz Aslam being upset and publicly speaking how he thought Faysal deserved it. Faysal felt this acknowledgement was heart-warming and they became good friends. Slowly their friendship evolved and now they both are always spotted together, even on different morning show episodes the energy they share goes to show how strong their bond is. Faysal Qureshi has also given Aijaz Aslam a lot of credit for influencing healthy eating habits and fitness routine in his life.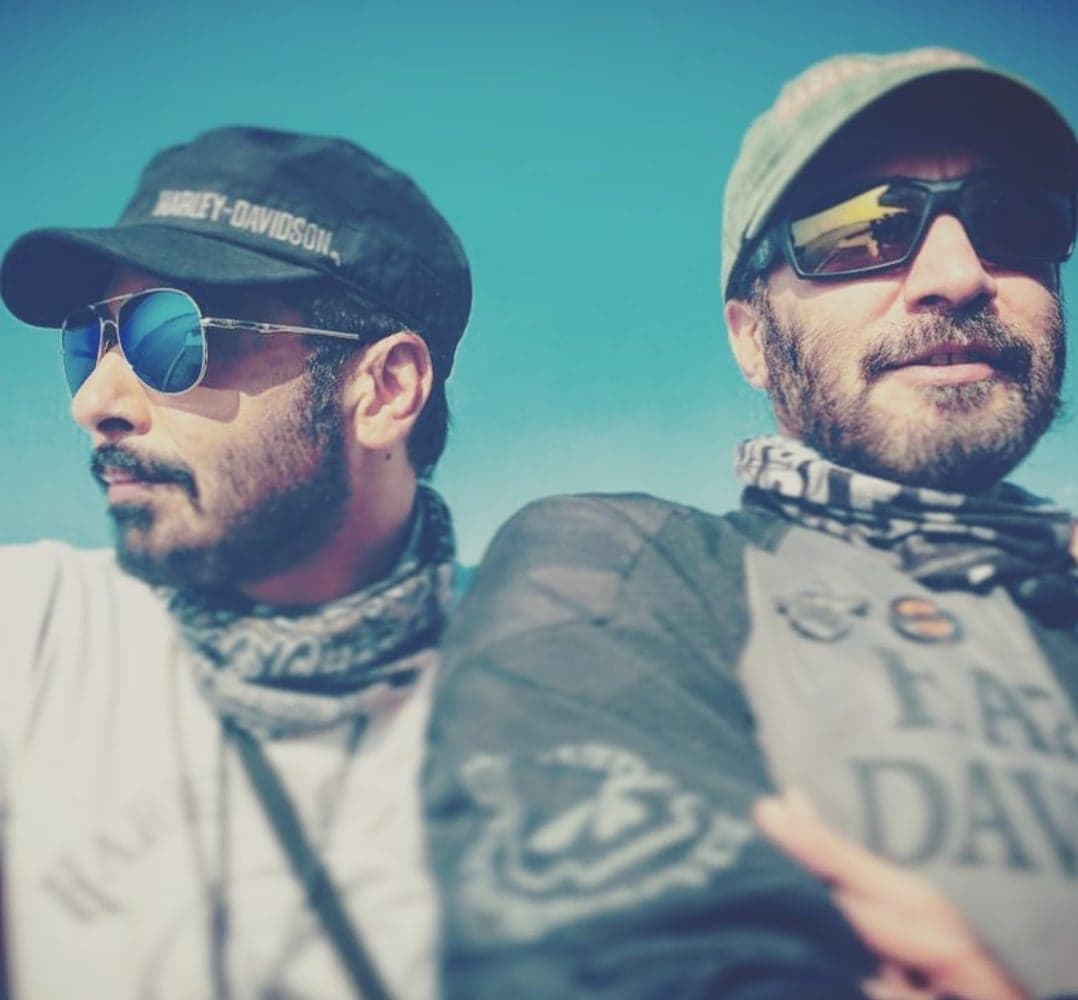 Hareem Farooq & Ali Rehman
Hareem Farooq and Ali Rehman have not only co-starred in quite a few projects, they are also best friends in real life too. They both belong to Islamabad so they have a lot in common, even their friend circle is pretty much the same. Hareem Farooq has also made a name for herself in terms of production, that is why her first choice always happens to be Ali Rehman as the protagonist in her movies. They spend a lot of time together and recently overtook social media when they attended Hareem's co-producer's wedding together and danced their hearts out.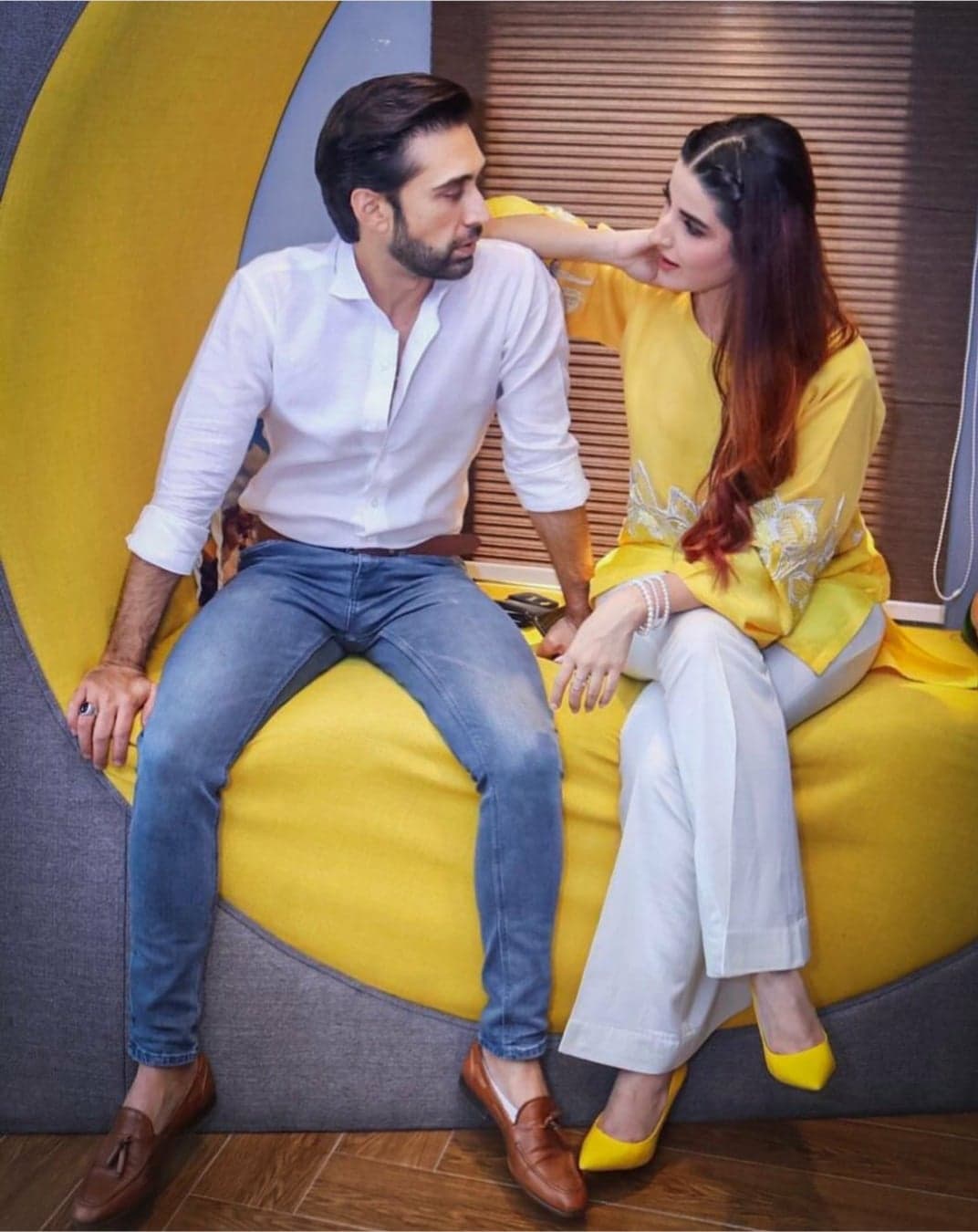 Uzma Hassan & Iffat Omar
Iffat Omar and Uzma Hassan are also best friends. The love for arts and dramatics has brought them together. They are always seen having each other's back and being supportive towards their work. Uzma Hassan and Iffat Omar have also worked together in a few projects and it made them enjoy their work a lot more because of having each other's company. Uzma Hassan easily terms Iffat Omar as her soulmate and her rock, which is enough to show that their friendship is strong. They are often seen hanging out and being together during different occasions. No get together in their circles is complete without them being a part of it.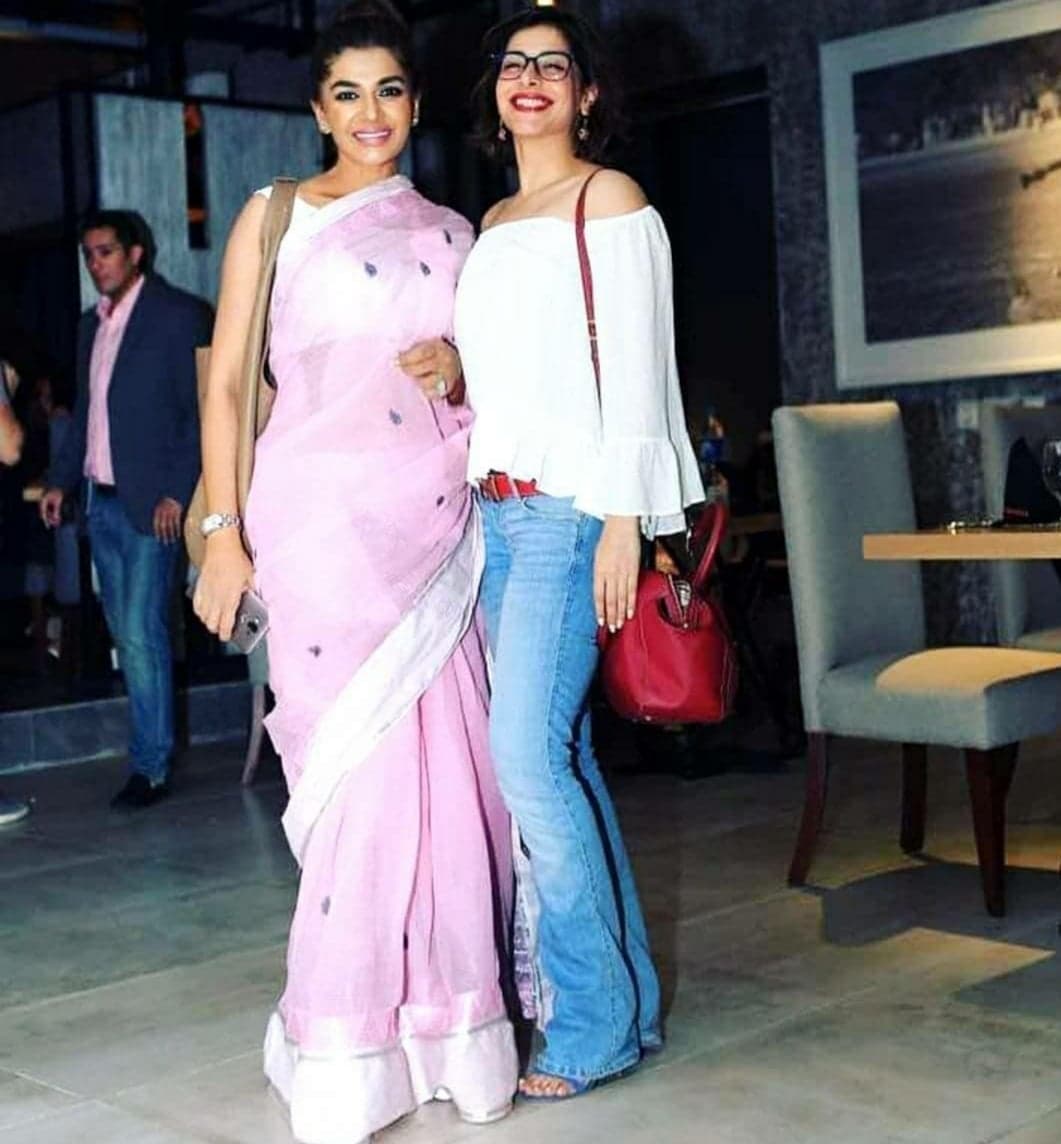 Sarmad Khoosat & Nadia Afghan
Sarmad Khoosat and Nadia Afghan have been best friends for years. They have worked on a lot of projects together and in different interviews, Sarmad Khoosat has explained how his friendship with Nadia has helped him in different phases of his life. Sarmad Khoosat has always been an introvert and Nadia Afghan has a completely different personality, therefore it must've been very easy for both of them to connect with each other in a way no one else would have. Sarmad has also relied on Nadia for a lot of his projects and let's just say, he knows she has his back, that is why he finds it very easy to rely on her.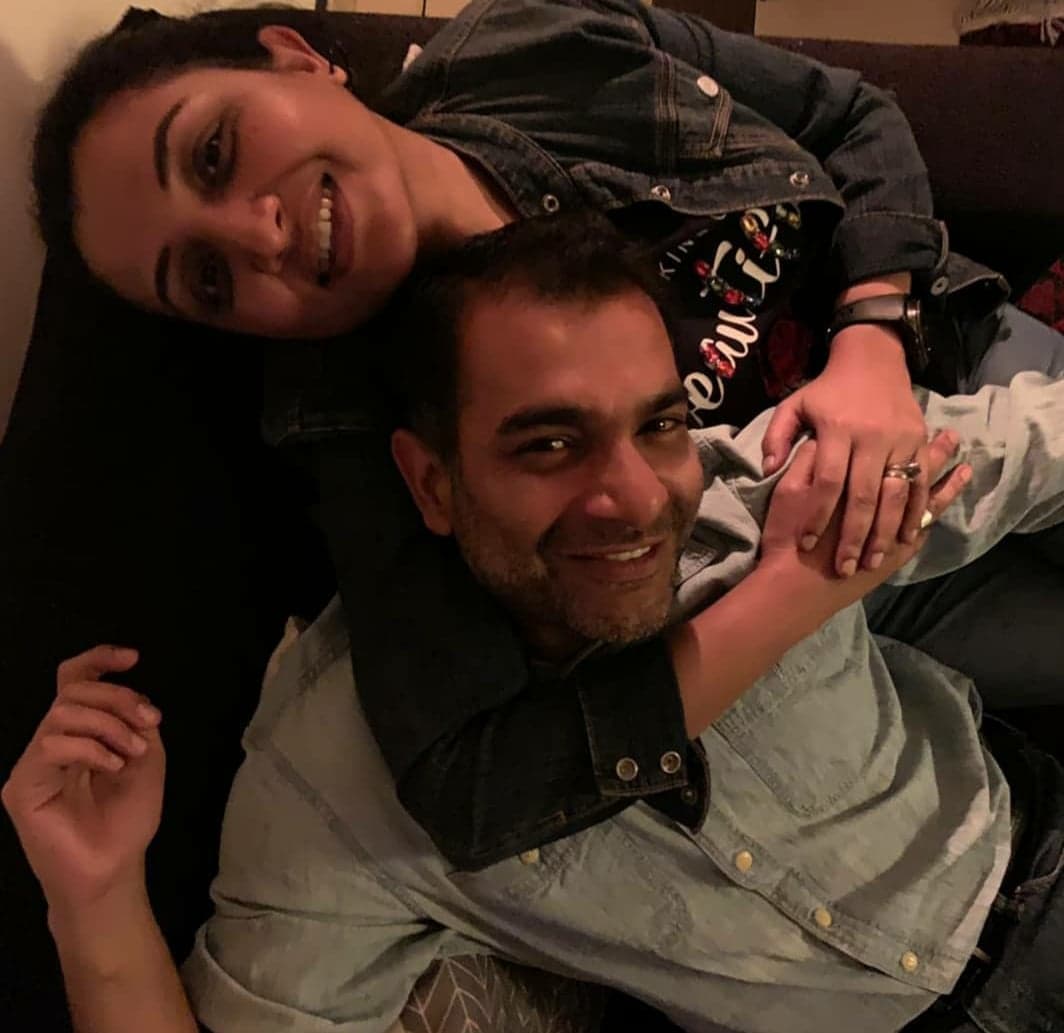 Saniya Shamshad & Nimra Khan
Young and peppy actors Saniya Shamshad and Nimra Khan are best friends as well. This is the reason why they both are often featured on each other's Instagram accounts. Saniya Shamshad has moved to Australia after her marriage, however Nimra Khan misses her best friends and hopes to see her coming back to Pakistan soon. Their pictures are always fun and show a carefree side of their hectic work life. They often make sure to wear similar outfits and pose for the cutest pictures to document their special bond of friendship.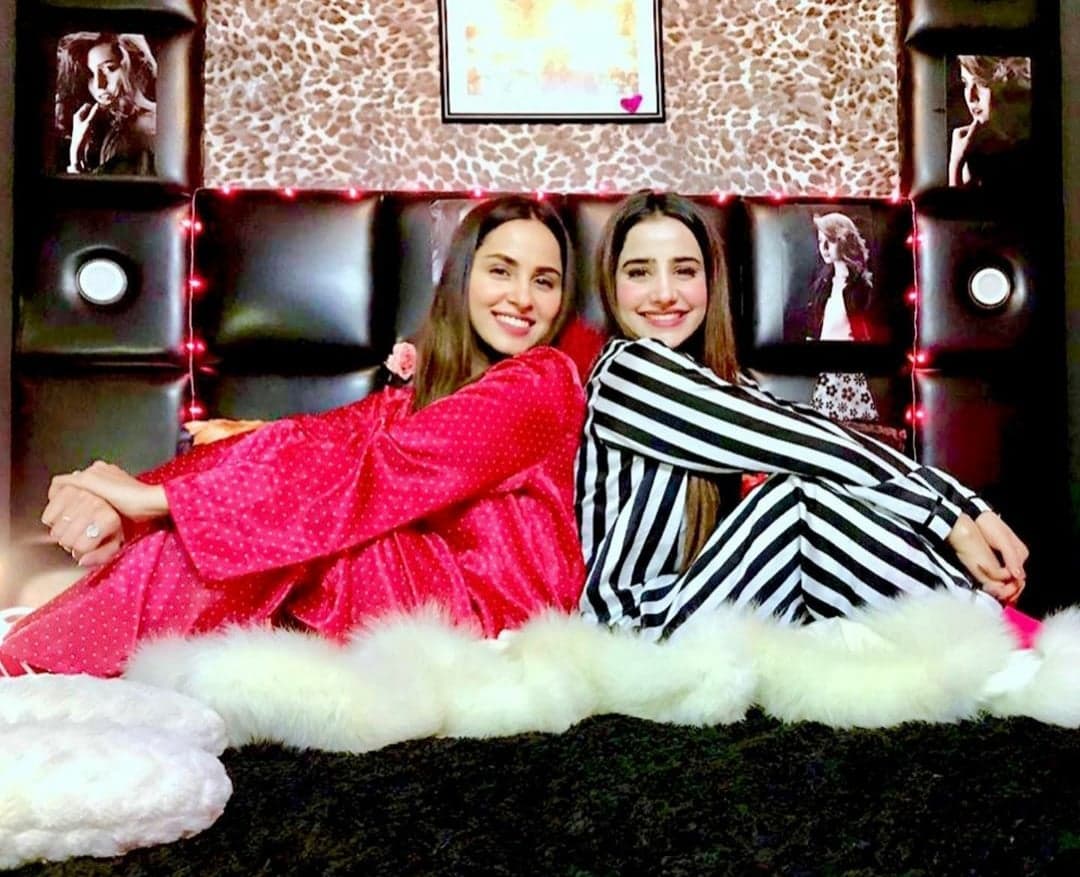 Faizan Sheikh & Adeel Amjad
Adi and Faizan have made a name for themselves over the years. They are not only colleagues but are best friends in real life, that is why their names Adi & Faizan have become a phenomenon and they have become a part of each other's lives. Adi and Faizan happen to have a great sense of humor, however Adi happens to be the emotional one and Faizan keeps him grounded and prevents him from getting in trouble. They both are actors and have worked hard to be where they are, they have been together since their struggling days and now when they have succeeded in earning fame, their friendship has strengthened a lot more. Adi and Faizan became household names because of their daily appearances alongside Faysal Qureshi in the morning show Salam Zindagi. Sadly, when the show got over, people also felt sad that they won't get their daily dose of laughter which Adi and Faizan provided.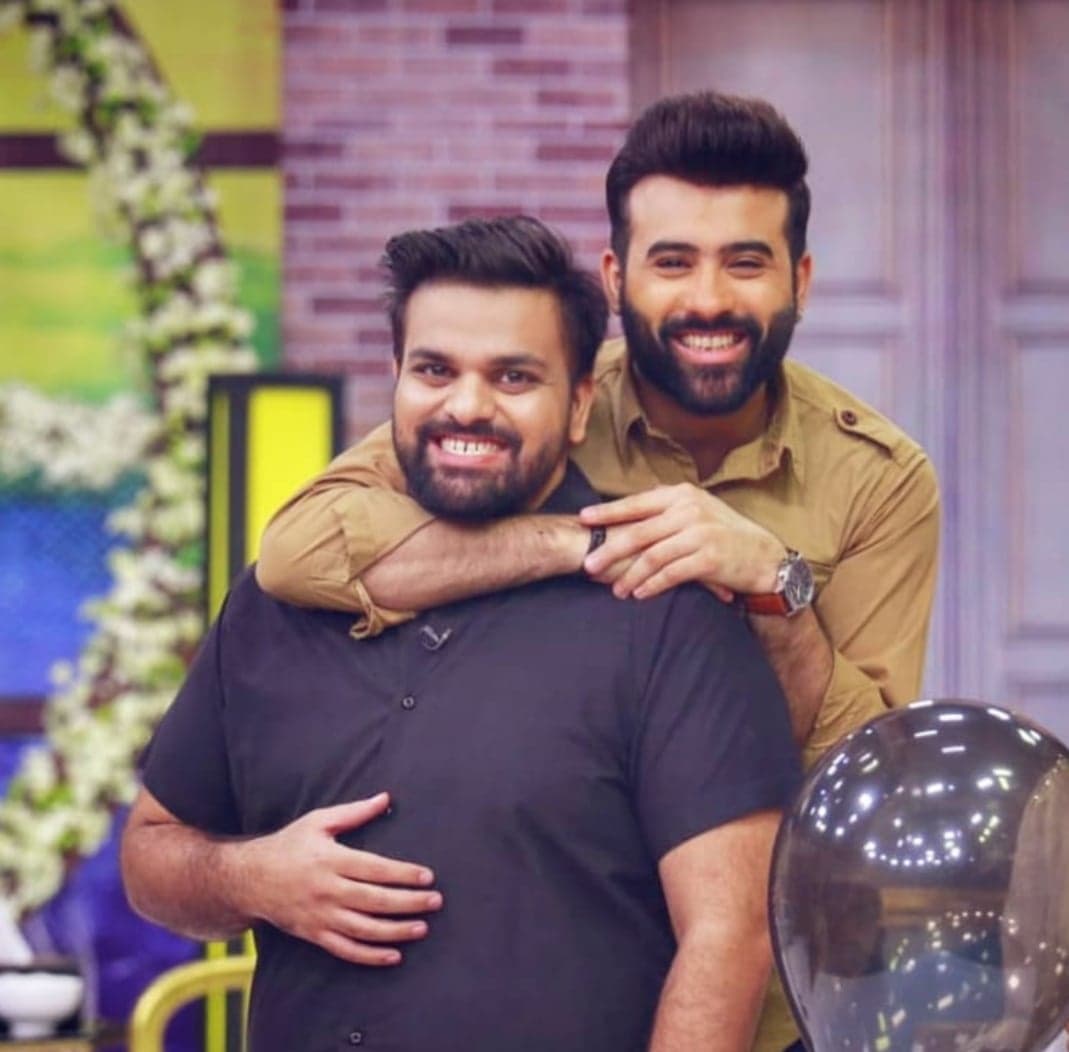 Imran Abbas & Mashal Khan
Imran Abbas is known for sharing beautiful friendships with all of his co-stars. Everytime Imran Abbas does a project, he always makes sure to share his great experiences working with his colleagues, be it Sanam Jung, Ayeza Khan, Sanam Baloch and also Humaima Malick back in Akbari Asghari days. Imran Abbas is one of those celebrities who believes in maintaining good relations. Currently, Imran Abbas's drama Thora Sa Haq is on air and is doing well in terms of popularity. However, this project is also special because Imran Abbas has found a new best friend and she is Mashal Khan. Mashal Khan also reciprocates the same feelings and she has also found a true and genuine friend in Imran Abbas. They both met in July 2019 when they started shooting for the drama and that's how their friendship started. Imran Abbas and Mashal Khan have shared what they feel for each other and how special their friendship is for them.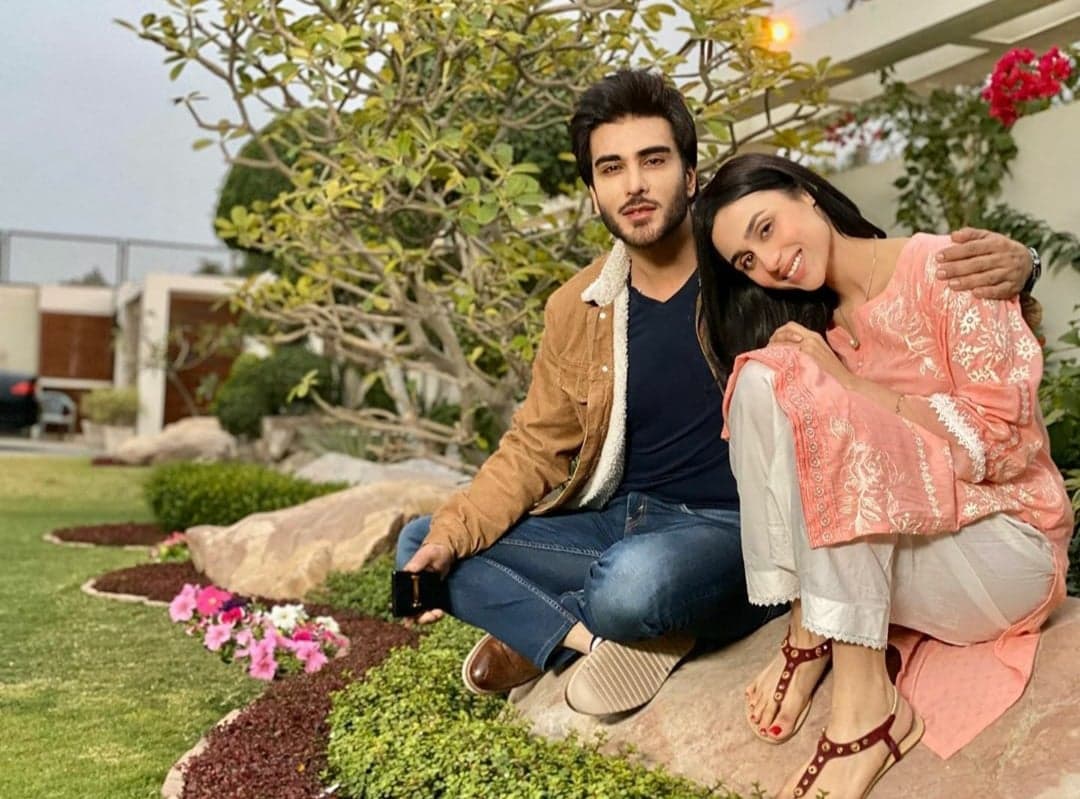 This concludes the list of 10 celebrity best friend duos of Pakistani showbiz industry. Which one of these duos are your favorite? Do you follow them and their journeys on their social media? Feel free to share your thoughts in the comment section below.