All the top Pakistani actresses look after themselves. Constant styling is part of their daily routine. They need to look good in order to keep the interest of their fans alive. Beautiful hair contributes to the overall look of every woman. Having naturally beautiful hair is a blessing like no other.
There are many Pakistani actresses who have the most beautiful hair. Even though these actresses dye their hair often enough but still their hair looks their best. This beautiful hair obviously contributes to their overall look. It must take a lot of hard work to keep the hair looking shiny and beautiful after being subjected to so many chemicals. Many people also keep on asking these actresses the secret behind their luscious locks. A good diet obviously contributes to the hair texture and most importantly genes play an important role in it. Pakistani actresses who have this beautiful hair are often seen styling them in different ways.
Here are those top Pakistani actresses who have the most beautiful hair.
[lwptoc]
Sanam Saeed
Sanam Saeed has the thickest, shiny, and most beautiful hair. Sanam Saeed can pull off any look with utmost precision and finesse because her hair looks good no matter which style she chooses to sport. Sanam Saeed believes in gherulu totkas when it comes to her skin and her hair. Her favorite mask for the hair is not something expensive from the counter but it is actually an apple cider vinegar mixture which she believes adds shine to her hair. Sanam Saeed has sported short hair in the past but she looks great in long hair. Her stunning hair texture is the reason why she is often seen endorsing different hair brands.
Sarah Khan
Sarah Khan is one of those few actresses who do not experiment a lot with their hair. She hasn't changed her hair color ever since she started working. The thick texture of her hair combined with the ultimate shine makes her hair one of her most attractive features. Sarah Khan looks attractive even with a simple blow-dry. Her hair truly stands out and makes her look more gorgeous. Sarah Khan has dark black hair which most actresses do not have. This hair color suits her a lot. According to Sarah Khan having long hair is not important but having long healthy hair is a top priority for her. Sarah Khan shared in an interview that in order to keep her hair healthy she always gets it trimmed after every three months. This is absolutely essential to keep the hair healthy in Sarah Khan's opinion. That is a bit of easy advice to follow so go for it girls!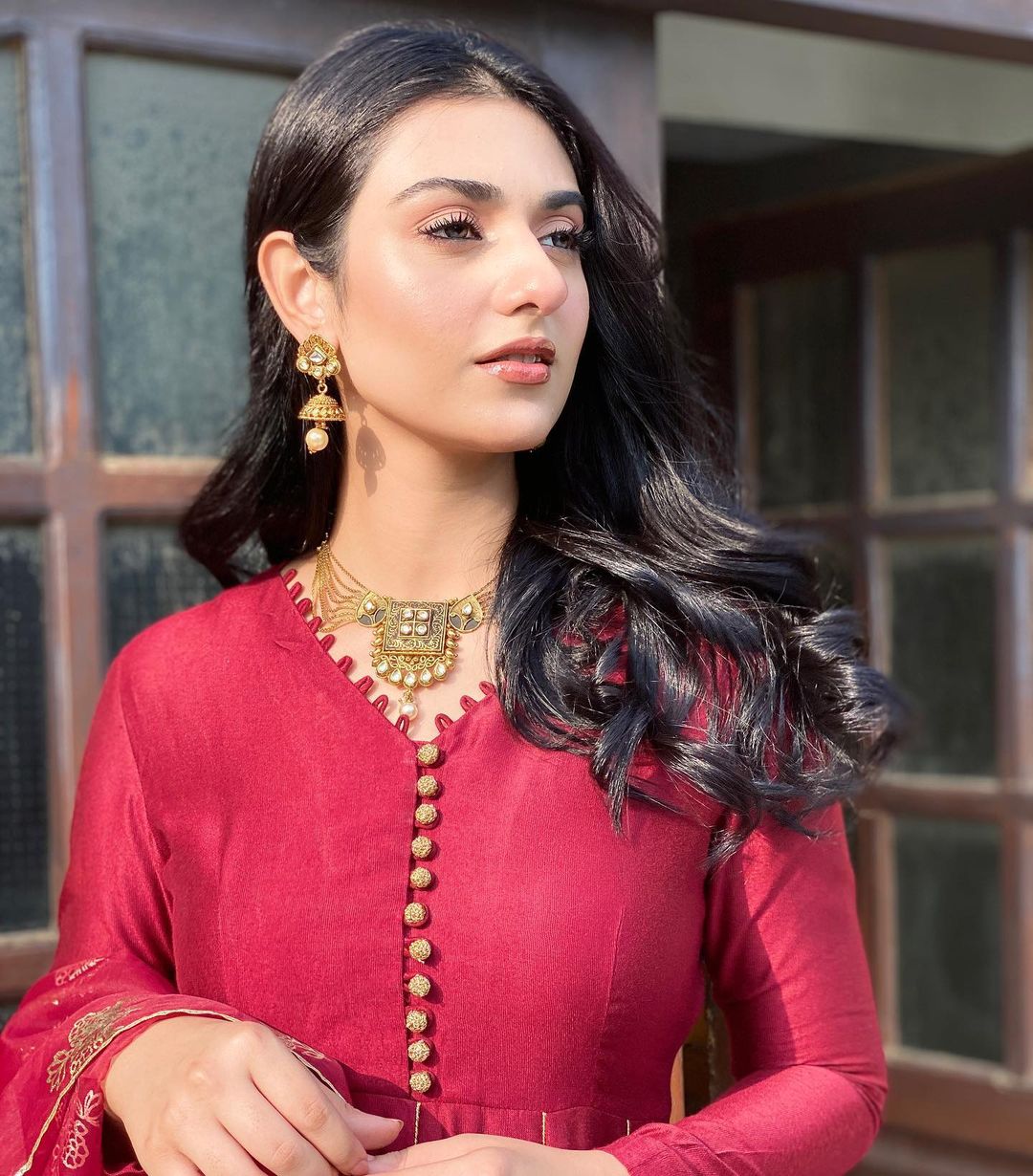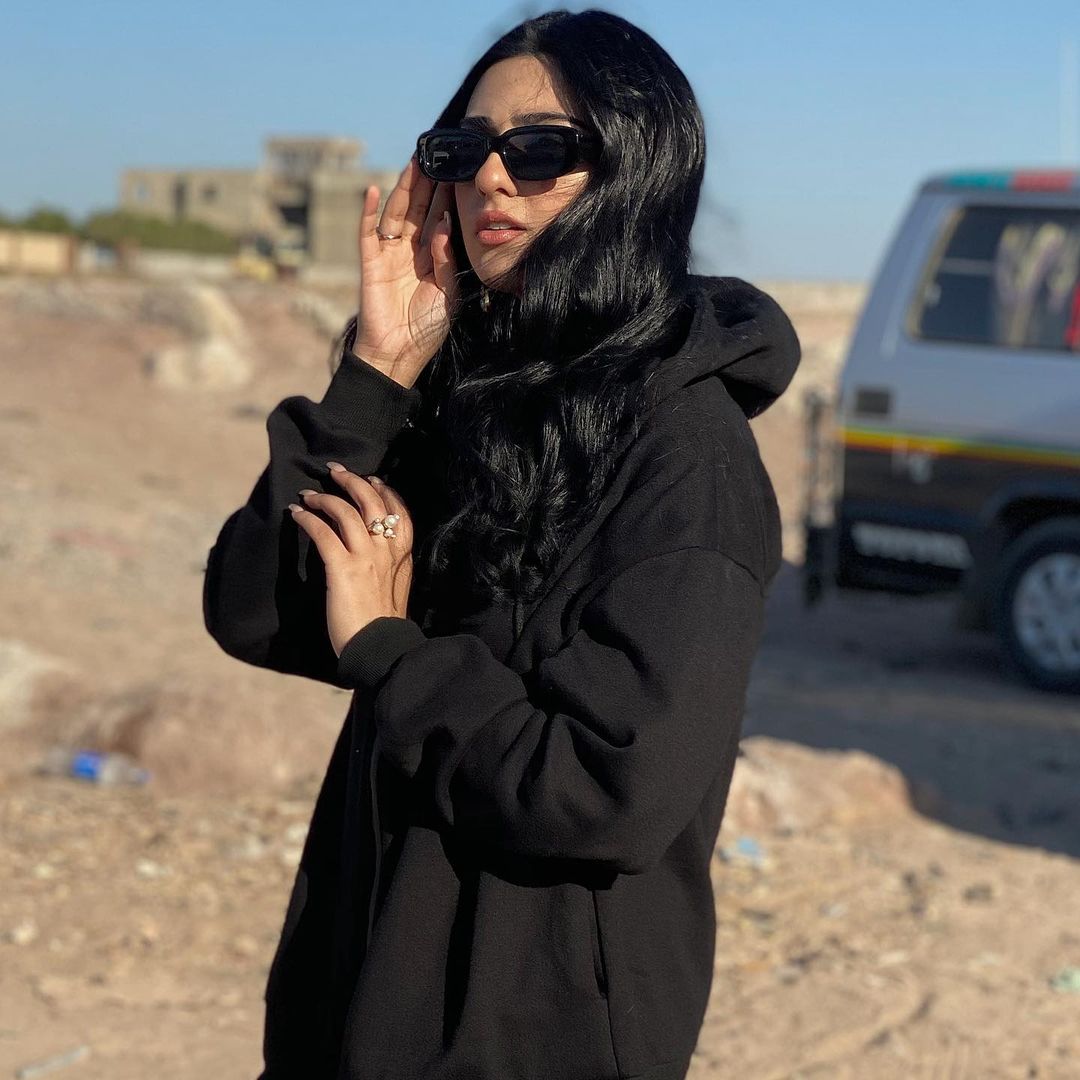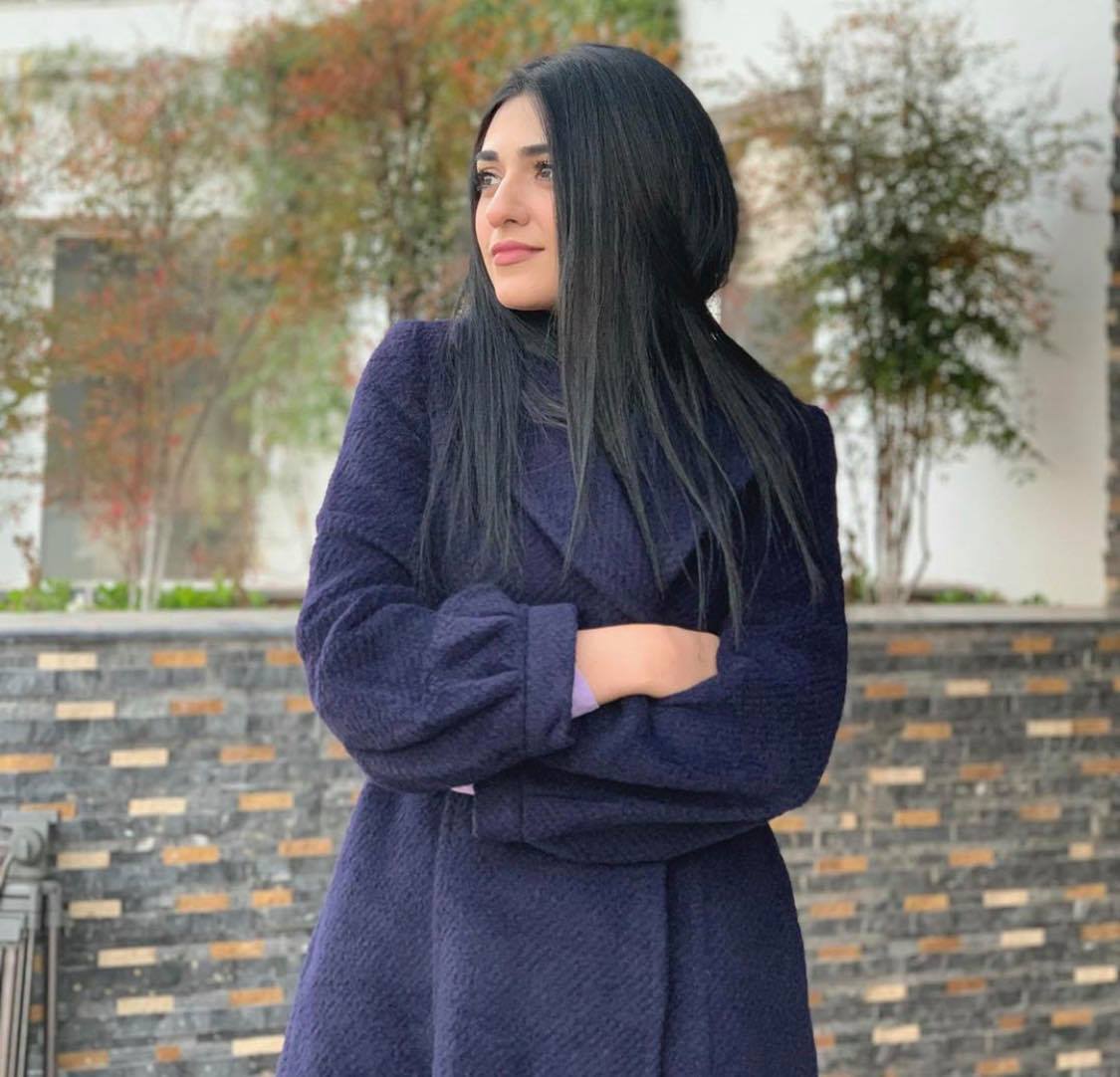 Noor Zafar Khan
Sarah Khan's sister and beautiful actress and model Noor Zafar Khan have the most beautiful curly hair. Although Noor Khan is seen very often in straight hair her naturally curly hair is the most stunning. Noor Khan's beautiful hair also reveals that beautiful hair is part of these sisters' genes. Noor Khan flaunts her beautiful hair quite often. Whether her locks are straightened or curly they always look great. Noor Khan makes sure that she goes to the best people in the business for getting her hair dyed and cut. Noor's beautiful curly hair complements her cute facial features.
Sajal Ali
Sajal Ali keeps on experimenting with her hair. Her hair has volume and looks great in every style. Sajal Aly's bouncy curls are just as gorgeous as her dead straight hair. Sajal Ali too for the longest time did not even dye her hair but now she keeps on changing her hair color which looks great. Sajal Aly has never gotten her hair cut short like many other actresses. Long hair looks great on her and she knows it. Sajal Aly has a haircare tip for all those people who want shiny hair. According to her applying water with lemon juice after washing the hair will add natural shine to the hair.
Sonya Hussyn
Sonya Hussyn has undergone a major transformation in the past few years. She looks more stunning than ever now and her beautiful locks definitely contribute to her appealing looks. Sonya Hussyn's has the perfect hair texture and thickness. Her hair looks great in every style. These beautiful locks complete her attractive look. Sonya Hussyn has also been the brand ambassador for leading brands in the country because there are so many girls out there who want beautiful hair like hers.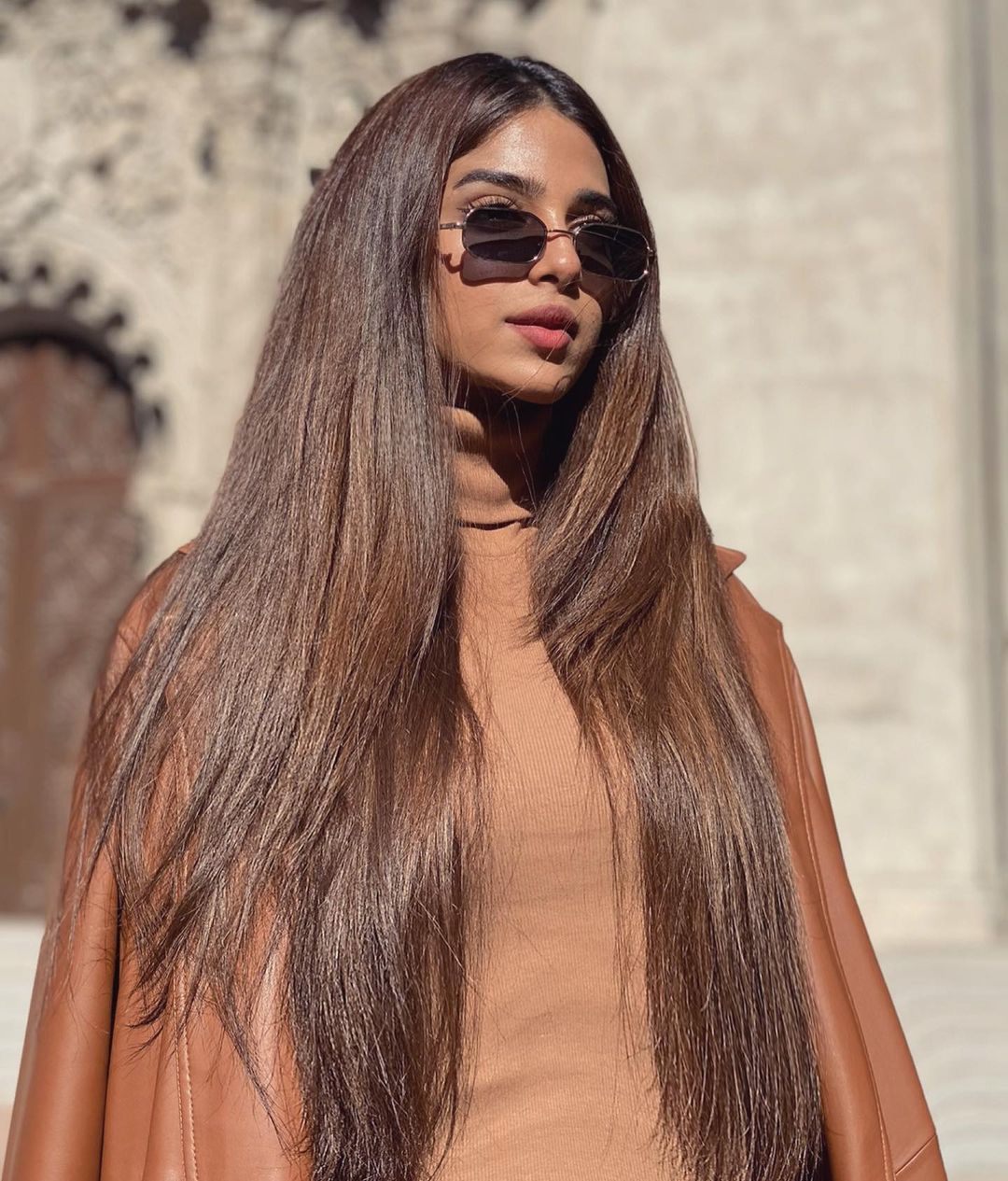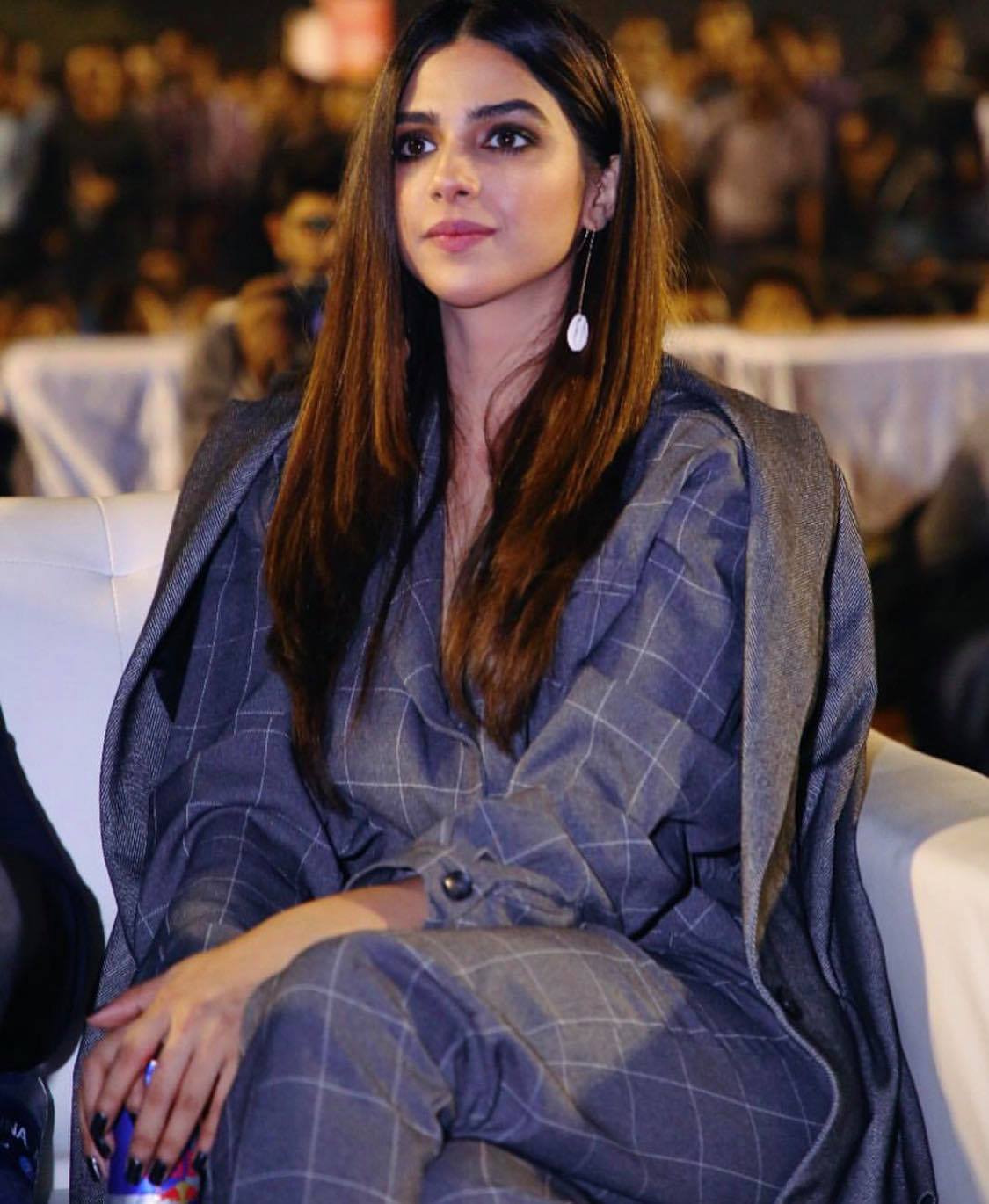 Ayeza Khan
Ayeza Khan has also transformed herself a lot in the past few years. There were times when her hair was long and then she sported short hair. No matter what the length of her hair maybe, it always looks gorgeous. Ayeza Khan always also makes sure that her styling is always on point which contributes to the beauty of her hair. She is always in line with the latest trends and is not scared to experiment with different hairstyles.
Minal Khan
Minal Khan has never grown her hair in a long length but even in a short length, her hair looks great. Her styling and hair color also suits her a lot. She has recently started experimenting with hair color more than before. Minal Khan's gorgeous hair makes her look even more pretty. She is another actress who only entrusts the best people in the business with her hair.
Iman Aly
Although Iman Aly has been modeling for such a long time, her hair has definitely stood the test of time. Iman Aly is blessed with naturally beautiful hair. She knows how to make it look even more beautiful by styling it perfectly.
Mawra Hocane
Mawra Hocane has the thickest and long hair among all the actresses. Sometimes she gets it cut shorter but most often she likes keeping a long length. The secret to Mawra Hocane's beautiful hair is the fact that she makes sure she keeps her hair hydrated by oiling it regularly. Also, Mawra Hocane uses minimal heating. She only uses hair dryers when absolutely necessary as it makes the hair dull and dry.
Saboor Aly
Saboor Aly just like her sister Sajal has the most beautiful hair. Saboor is one of those actresses who never has a bad hair day. Her pretty long hair always graces her beautiful personality even more.
Maya Ali
Maya Ali definitely puts in a great deal of effort into ensuring that her hair always looks the best. Every hairstyle she sports looks great on her. The reason for this is that her voluminous hair is perfect for her face cut and for any kind of hairstyle at all.
Naimal Khawar Khan
Naimal Khawar Khan has the most beautiful hair color and her natural hair suits her a lot. She is one of those few actresses who look much more stylish and prettier in their natural hair look than with specific styling. Naimal Khawar Khan's hair color and texture also look great on her.
Sana Javed
Sana Javed has the best hair texture, she got her beautiful hair cut shorter a while back but now she is growing her hair once again. That doesn't change the fact that she has the perfect hair texture. Her hair is straight but not limp. Even with shorter layers, she looks terrific. We are pretty sure she doesn't need a lot of effort to keep her hair looking its best.
Hajra Yamin
Hajra Yamin is definitely not one of those actresses who need to straighten their hair all the time in order to look their best. Hajra's beautiful curly hair looks absolutely perfect on her. She loves her curly hair and so do we!
Javeria Kamran
Javeria Kamran has recently joined the industry but she is already making waves. Her hair is the perfect length and she has a stylish haircut. We are pretty sure that with a slight change in hair color, her gorgeous locks will look even more stunning.
Ushna Shah
Ushna Shah is another popular Pakistani actress whose hair always looks beautiful no matter how short she gets it cut. She has the kind of hair texture which is both bouncy and silky. Mostly Ushna prefers shorter lengths but even then the fine texture of her hair stands out and makes her look more attractive.
Saheefa Jabbar Khattak
Saheefa Jabbar Khattak has made a big name for herself in the past few years by standing out in every role she has performed on screen. Initially, she was the talk of the town because of her short haircut. She talked about the pressures on celebrities to grow their hair. Now she has relatively long hair. Her hair is also jet black like some of the other actresses on this list and it is beautiful.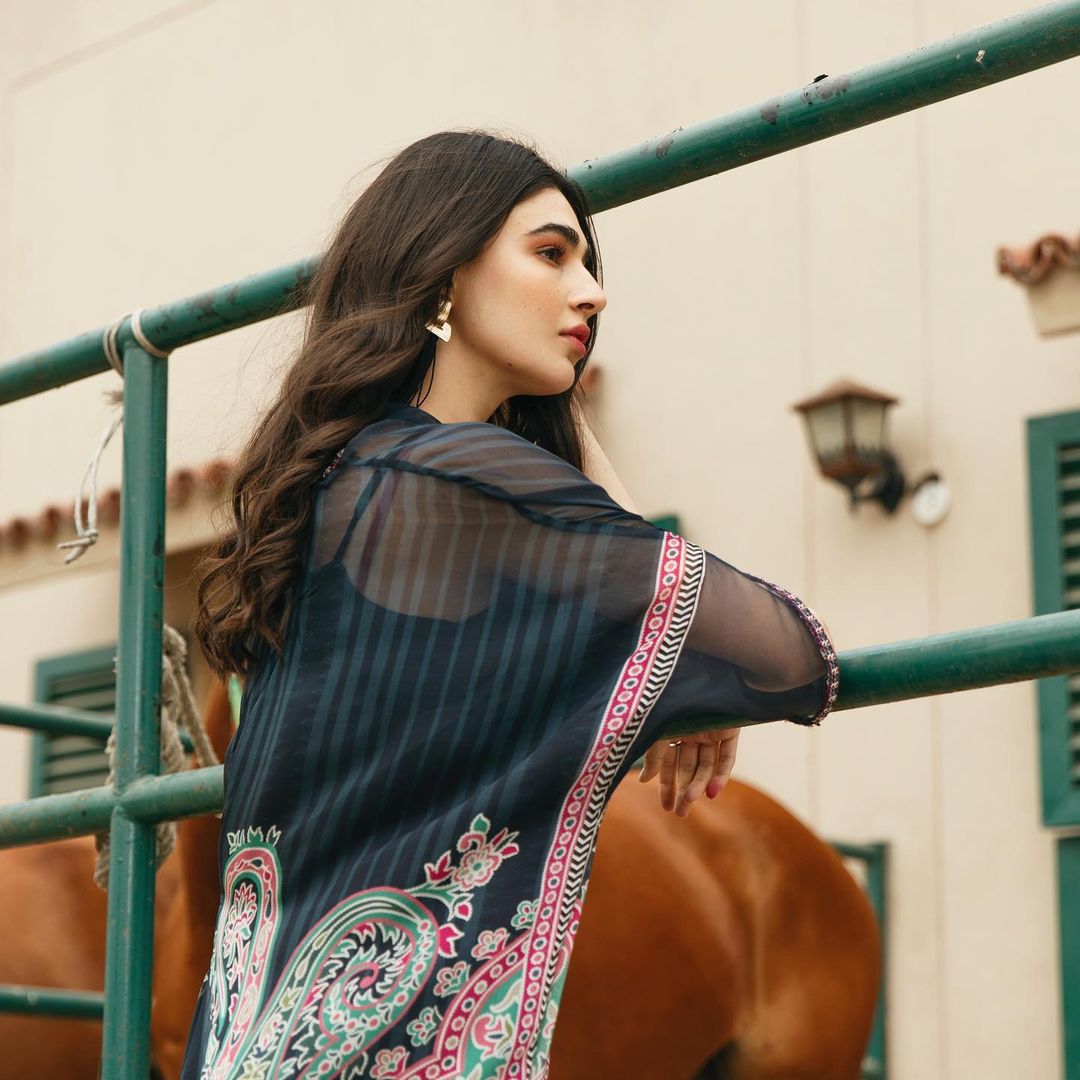 Mahenur Haider
Mahenur Haider is a well-known Pakistani model who recently stepped into acting as well. She also has the prettiest hair which looks great in a long length. Even after modeling for such a long time Mahenur's hair still looks as beautiful as ever.
Hina Javed
Hina Javed is Sana Javed's sister therefore it does not come as a surprise that she also has the most luscious beautiful hair. Hina has the thickest hair which is also shiny. She looks great in the black hair color. She should stick to this color because it makes her look attractive.
Anmol Baloch
This list would be incomplete without Anmol Baloch because she also has short but beautiful hair. Anyone who is watching Anmol's latest drama would agree that if she grows her hair, it will look even prettier.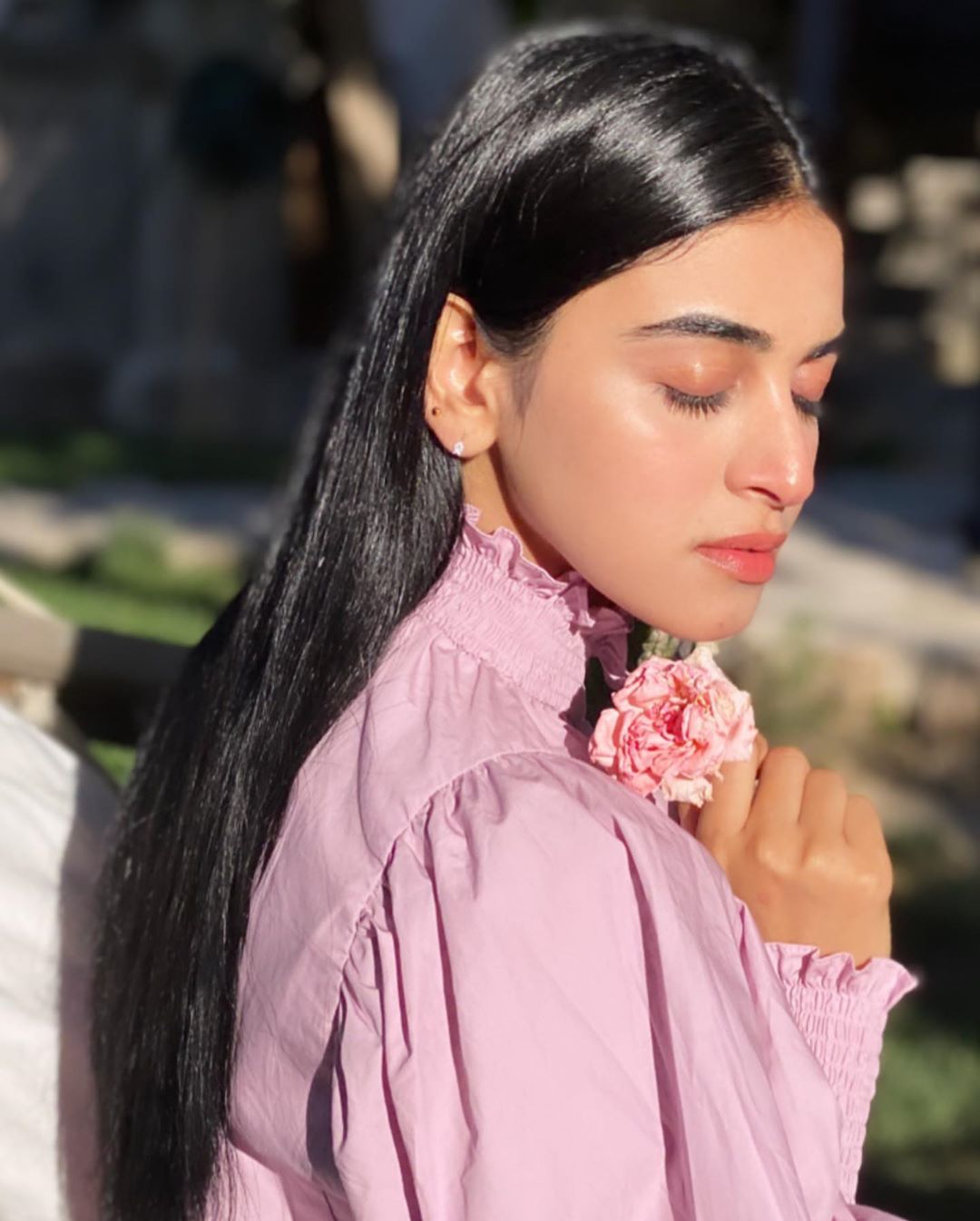 Share your views in the comments section below and don't forget to add more names to the list.